This year's MacBook Air fixes a lot of our complaints with previous models. It comes with new, more powerful, innards, a drastically improved keyboard and more storage space. However, the screen is a little muted and battery life is average. Still, if you're an Apple fan looking for an affordable MacBook, we can heartily recommend the new MacBook Air – something we've not been able to do with previous versions.
Pros
+

Lower price of entry

+

New 10th generation processors

+

Improved keyboard
Cons
-

Screen colors a little muted

-

Battery life only OK

-

Webcam still just 720p
Why you can trust TechRadar We spend hours testing every product or service we review, so you can be sure you're buying the best. Find out more about how we test.
Two-minute review
The Intel-powered MacBook Air (2020) improves upon its predecessor, the MacBook Air 2019, quite a bit. The 2020 model offers newer internals and better minimum storage configurations than older models. It now comes with double the storage space compared to before. Add in the better performance from upgraded components to Apple's slimmest line and you have a much better deal for the Air's target audience.
Apple's most portable series has been underwhelming for some time now, at least considering its price. Plenty of Windows competitors fit into the same price range but with more impressive specs, giving the Air a run for its money. Add to that, each year's refresh has been a relatively minor update. It's no wonder that users want more from their Airs.
The MacBook Air (2020) finally steps up. You can now get quad-core processors and up to 16GB of RAM without too much of a price hike or losing that thin design that makes the Air so special.
With those upgrades to the CPU, RAM, and storage, the MacBook Air (2020) just offers that much more computer than previous models. Apple Air fans will appreciate it. And, those worthy upgrades have been passed onto the new MacBook Air (M1, 2020), which adds even more cores, thanks to the M1 chip. With macOS 11 Big Sur now available to download, the MacBook Air experience is as good and streamlined as it's ever been.
Spec sheet
Here is the MacBook Air (2020) configuration sent to TechRadar for review:
CPU: 1.1GHz Intel Core i3-1000NG4 (dual-core, 4 threads, 4MB cache, up to 3.2GHz)
Graphics: Intel Iris Plus
RAM: 8GB (3,733MHz LPDDR4X)
Screen: 13.3-inch, 2,560 x 1,600 Retina True Tone display (backlit LED, IPS)
Storage: 256GB PCIe SSD
Ports: 2x Thunderbolt 3 (USB-C), 3.5mm headphone jack
Connectivity: 802.11ac Wi-F, Bluetooth 5
Camera: 720p FaceTime HD webcam
Weight: 2.8 pounds (1.29kg)
Size: 11.97 x 8.36 x 0.63 inches (30.41 x 21.24 x 1.61cm; W x D x H)
Sadly, it's no longer the thinnest and lightest laptop around (the LG Gram, for instance, is one of several Windows 10 laptops that weighs less than the MacBook Air these days). However, the MacBook Air for 2020 is still an impressively compact laptop with Apple's famous design and build quality. While the new components add a little extra size and weight to the overall dimensions of the new MacBook Air, it remains to be a laptop you can easily and comfortably carry around with you.
When it comes to price, Apple has pleasantly surprised us by releasing the MacBook Air 2020 at a starting price that's lower than what the 2019 model launched at: $999 / £999 / AU$1,599. Not only is this cheaper, but the specs are better than last year's model, with the entry-level model featuring a dual-core 10th-generation 1.1GHz Intel Core i3 processor with a boost of 3.2GHz, 256GB storage and 8GB of LPDDR4X RAM.
Design-wise, things are pretty much the same, but with one major (and welcome) difference: the MacBook Air 2020 comes with a new keyboard. Gone is the old butterfly switches, which were too shallow for many people, and prone to failing if debris, such as dust and crumbs, fell between the keys, and in its place is the new Magic keyboard, which first appeared with the MacBook Pro 16-inch. This offers a deeper travel when typing, so it feels more responsive, and – crucially – it appears to have fixed the reliability issues of the older keyboard.
Elsewhere, it's pretty much business as usual, which is good news if you love Apple's devices and have been hankering after a MacBook Air that performs as well as it looks. However, if Apple's laptops have previously left you cold, then there's not much here that will make you change your mind.
Price and availability
In a pleasant surprise, the MacBook Air (2020) has launched at a new lower price for its entry level model.
The new entry-level MacBook Air comes with a dual-core 10th-generation Intel Core i3 processor, 256GB storage (up from 128GB in the previous model) and 8GB of RAM for $999 / £999 / AU$1,599.
That's a decent saving considering that the MacBook Air (2019)'s entry level model launched at $1,099 / £1,099 / AU$1,699. In an age of rising costs, it's really pleasing to see Apple release newer hardware at cheaper prices. Long may it continue.
Apple also launched a higher-end MacBook Air priced at $1,299 / £1,299 / AU$1,999, and this comes with a 10th-generation quad-core Intel Core i5 processor – the first time a quad-core CPU has been included in a MacBook Air – 512GB SSD storage and 8GB of RAM.
As with previous models, you can further upgrade the MacBook Air, adding double the RAM, more storage up to 2TB and a faster 10th generation Intel Core i7 processor.
The fully maxed-out version, then, with a 1.2GHz Intel Core i7 processor, 16GB RAM and 2TB SSD costs $2,249 / £2,249 / AU$3,349.
The MacBook Air 2020 is available to order right now from the Apple Store.
Design
There's no radical redesign of the MacBook Air with the 2020 model (on the outside, at least), but then many people will argue that there's no need for Apple to tinker with such a successful design.
So, the MacBook Air remains impressively thin and light, as the name suggests, with dimensions of 11.97 x 8.36 x 0.63 inches (30.41 x 21.24 x 1.61cm). That's a slightly thicker build than the 2019 model, and this year's MacBook Air 2020 also weighs slightly more at 2.8 pounds (1.29kg) (compared to the 2.75 pounds (1.25kg) weight of the 2019 model).
As is the case with modern MacBooks, the MacBook Air (2020) doesn't come with many ports, so you're stuck with just two Thunderbolt 3 (USB-C) ports and an audio jack. The Thunderbolt 3 ports are at least versatile, offering transfer speeds up to 40Gb/s and allowing you to transmit up to 6K footage to a compatible monitor, and can be used for charging as well.
So, you don't need a special charger to boost the battery of the MacBook Air, which is nice, but it does mean you lose one of those Thunderbolt 3 ports when you need to charge.
Holding the MacBook Air is what you'd expect from Apple's lightest laptop – it feels, unsurprisingly, lightweight. While it doesn't match the ultra-light designs of the LG Gram or the Acer Swift 7, it's still easy to carry around with you and sling in a bag, and it continues to feature the same premium brushed finish that's adorned MacBooks for years, with a choice of Space Gray, Gold or Silver colors.
While not much is different on the outside of the MacBook Air 2020, the biggest (and most welcome) change is found as soon as you open it up; Apple has finally replaced the keyboard with a new design that uses a redesigned scissor mechanism that is aimed at avoiding the reliability issues that MacBooks have suffered with the older butterfly keyboard design.
This new keyboard offers 1mm key travel for a responsive feel when typing, and the arrow keys are now in an inverted 'T' shape, which makes them more intuitive to use.
There's also a Touch ID fingerprint scanner for biometric login to macOS and for paying online with Apple Pay. As with other MacBooks with this feature, we found it easy to set up (it's part of the process when you first start up the MacBook Air), and it was fast and reliable when it came to detecting our fingerprints.
While the keyboard feels robust and easy to use – the key spacing in particular still makes tapping the right button a simple experience, and one that even non-MacBook users will adapt to swiftly – the travel still feels like it could be a touch deeper.
That's a largely subjective opinion, but a little more bounce might have been welcomed.
Still, swapping between the new keyboard of the MacBook Air, and the old keyboard in an aging MacBook Pro, the difference is stark: we much prefer typing on the MacBook Air. If the new keyboard design has also fixed the reliability issues of past MacBooks – and so far, it seems, has, with no reports of major issues since the MacBook Pro 16-inch launched with it late 2019. Combined with the improved typing experience, and we'd almost say the new keyboard of the MacBook Air is a complete success.
Almost. It's not quite perfect, however. The keyboard is a little more cramped than you might find on a larger MacBook Pro, and the reconfigured arrow keys still require a moment's thought to make sure you're hitting the right one, but that's something you'll get used to in time.
Screen-wise, nothing has changed since last year's model. It comes with a 13.3-inch display with LED backlighting, IPS technology and a native resolution of 2,560 x 1,600. That results in a pixel density of 227 pixels per inch for sharp image quality.
As with last year's model, the MacBook Air 2020's screen also features True Tone technology, which automatically adjusts the color temperature shown on the screen based on the ambient light.
TrueTone is a nice feature to have and one that's been making a real difference on iPhones and iPads for years now. It's one of those features you'll never notice until you turn it off, but largely it makes the display a little warmer to use.
Whether or not you like TrueTone will again largely depend on your personal preferences. For us, we preferred the setting switched off, as we found TrueTone made the display a little too warm for our tastes, giving whites a yellowish tinge.
If you want to use the MacBook Air for work where color accuracy is vitally important (such as photo editing), then you will definitely want to have TrueTone turned off.
Meanwhile, watching movies on the MacBook Air won't ever be the primary reason for owning the machine, but they do lack the color reproduction pop of some other, higher-power machines from Apple and rivals, looking a touch muted.
It would have been nice to see HDR support on here, but for the price (which is on the palatable side for a new MacBook) we can understand why it's not been added.
You do get a year's free Apple TV+ subscription with every purchase of the new MacBook Air, and that has a wealth of HDR / 4K content on there, so it would have been nice to see that supported.
Benchmarks
Here's how the MacBook Air (2020) performed in our suite of benchmark tests:
Cinebench CPU: 267 points; Graphics: 37.5 fps
Geekbench 5 Single-Core: 1,094; Multi-Core: 2,276
TechRadar Battery Life Test: 7 hours 55 minutes
Performance
We've been using the base model of the MacBook Air - probably the version many people will go for - which means the dual-core Intel i3 chipset at the heart.
We've found early performance to be pretty impressive - even when loading up the RAM-hungry Chrome, filling it with 25 tabs and then trying to edit photos on the side.
We noticed very little in slowdown at all in terms of switching between tasks - even when adding in a video call (which did begin to hammer the battery through Chrome, as it does on many MacBooks) things continued well, albeit with some necessary fan assistance to keep things cool.
While macOS feels nicely responsive for day-to-day tasks on the entry-level version, the MacBook Air still lags behind the more powerful (and expensive) MacBook Pro when it comes to using more intensive apps. While this is certainly not a slow laptop, you may find yourself staring at the spinning wheel icon as the MacBook Air loads up apps a bit more often than on faster Macs.
Still, we were able to mess around on GarageBand while VLC was playing and Safari had a few apps open all at once, and the MacBook Air did a great job of keeping up. If you're going to be doing more hardcore multitasking, however, going for the MacBook Air with more RAM or the better processor will be a good idea.
The ultra-thin design of the MacBook Air does come at a bit of a price when it comes to performance, however. When under sustained load, the MacBook Air (2020) can become quite hot, causing the fans to whirr up. This can also result in reduced performance thanks to thermal throttling, which is when the power of the CPU is lowered to prevent it from overheating and getting damaged.
We ran a few CPU-intensive benchmarks to see how the MacBook Air (2020) could handle being used for heavy workloads. The temperatures of the CPU very quickly rose to 100C. Not long after, the fans seriously started to kick in, in a bid to keep the MacBook Air cool. After a while, these fans became distractingly loud, and the body of the MacBook Air was hot to touch at the bottom.
Meanwhile, the CPU frequency hovered around 2.31GHz, higher than the 1.1GHz base clock, but a far cry from the 3.2GHz boost the CPU is supposedly capable of.
What this means is that in a bid to keep the CPU cool, the MacBook Air is limiting the speed of the CPU. So, if you're going to be doing a lot of high intensity tasks which require the CPU to work for long periods of time, then you're better off investing in a MacBook Pro, which handles thermal throttling a lot better.
Of course, there is the argument that the MacBook Air is designed to be thin and light first and foremost, and not a raw productivity machine. So, you're unlikely to really put this laptop (and its processor) through heavy tasks most of the time.
The extra SSD storage included in the MacBook Air is also very welcome. Again, the solid state drive keeps the macOS operating system feeling spiritedly, and data transfers are nice and quick.
Most importantly, the 256GB starting capacity is far more generous than the 128GB older MacBook Airs offered. This gives you much more space to save photos, videos and documents, and should mean you're less reliant on iCloud or external hard drives. However, for keen photographers or musicians, you'll probably want to go for a model with even more storage – and thankfully, Apple offers up to 2TB of SSD storage in the MacBook Air (2020).
Entertainment-wise, the speakers on the new MacBook Air deserve a good mention – when watching 'Ford vs Ferrari', the vocal clarity was clear even when juxtaposed with loud, crunching car sounds. While the screen tech isn't top notch for entertainment, the sound output is (and there's still a headphone jack on board).
Meanwhile, even on max brightness, the display seems a bit too dim for our tastes, lacking the vibrancy of rivals with OLED screens. Apple has also kept its 720p webcam that we feel has started to outstay its welcome. There are other laptops out there with much better webcams for the price.
Battery life
Apple claims the MacBook Air (2020) has 11 hours of battery life, but in our day-to-day use and benchmark tests, we found it actually managed a bit below that.
With our battery life test, where we play a looped 1080p video until the battery ran out, the MacBook Air (2020) managed just shy of 8 hours. We also found that when using the MacBook Air, using a mix of Apple's own apps and other, more battery-hungry, applications, this year's model lasted around 7 hours. That means it'll certainly last an entire work/school day, and you could happily having it playing videos during long flights, but unless you really cut down on the type and number of apps you use, and lower that screen brightness, you're not going to be hitting the promised 11 hours.
There is some good news, as in standby, the energy impact is pretty minimal - overnight we saw barely any drop in battery life, although it's worth remembering this is still a new MacBook Air so will be functioning at peak performance.
This is one of the best things about MacBooks compared to Windows 10 laptops – you can leave them in standby for days on end, and the battery life will be relatively unchanged. Meanwhile, many Windows laptops will somehow hemorrhage battery life even when not in use.
Buy it if...
You want an affordable MacBook
The MacBook Air (2020) finally delivers on the promise of an affordable MacBook that doesn't feel like there's been too many compromises.
You hate the old butterfly keyboard
One of the best new features of the MacBook Air (2020) is the new keyboard. It feels much nicer to use, and it seems to have fixed the reliability issues that plagued the older keyboards.
You're a student looking for a MacBook
The (relatively) affordable price, alongside the thin and light design and decent battery life makes this a brilliant MacBook for students. You can happily sling it in your backpack and carry it around campus all day.
Don't buy it if...
You want the most powerful laptop
While Apple has updated the specs of the MacBook Air, and finally added quad-core CPU options, this is still not a laptop designed for seriously heavy workloads.
You need color accuracy
The MacBook Air (2020)'s screen is nice enough, but it lacks the professional color gamuts found in the MacBook Pro and other professional laptops. If you need color accuracy for work, look elsewhere.
You don't like Macs
The MacBook Air doesn't have a revolutionary design, nor does it try to win over Windows users too much. If you weren't a fan of previous MacBook Airs, the 2020 model won't really persuade you otherwise.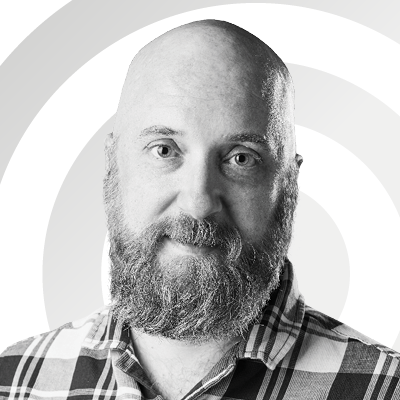 Managing Editor, Core Tech
Matt is TechRadar's Managing Editor for Core Tech, looking after computing and mobile technology. Having written for a number of publications such as PC Plus, PC Format, T3 and Linux Format, there's no aspect of technology that Matt isn't passionate about, especially computing and PC gaming. Ever since he got an Amiga A500+ for Christmas in 1991, he's loved using (and playing on) computers, and will talk endlessly about how The Secret of Monkey Island is the best game ever made.