M1 Mac mini vs M2 Mac mini: which tiny Apple PC is best?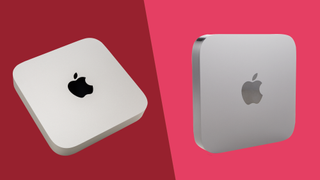 (Image credit: Future)
Apple launches are our favourite time of year because they come so randomly, but they're always very rewarding. With the announcement of the new Mac mini with M2 and M2 Pro chips and their competitive prices (oddly affordable by Apple standards), we're going to compare the 2020 version of the Mac mini with the M1 chip to the new model and see how they rack up.
Is it worth grabbing the latest Mini, or sticking to what you have?
The Mac mini (M1, 2020) sits at the number 2 spot of our best PCs list and for good reason. It keeps all its powerful hardware under a very sleek, compact hood and runs even the most demanding and memory-hungry programs without complaint (the PC is virtually silent). With such a beloved desktop PC occupying that spot for so long, it'll be super interesting to see whether the newer model equipped with a new chip can take the top spot.
M1 Mac mini vs M2 Mac mini: price and availability
The M1 Mac mini hit the market in 2020 starting at $699 (£699 or AU$1,099) together with the MacBook Air (M1, 2020) and MacBook Pro 13-inch (M1, 2020). The trio introduced Apple's first in-house silicon chips and proved how powerful Apple's first chips could be compared to established rivals like Intel.
The $699 price tag for the base model is cheaper than its 2018 predecessor that started at baseline at $799 (£651 or AU$1,141). However, in typical Apple fashion, you can no longer buy the M1 Mac mini on its website.
The new Mac mini (M2, 2023) starts at $599 which is honestly an astounding launch price for Apple. Considering you're getting twice the memory bandwidth, 8K and gaming capabilities all in one little box that's a pretty big deal.
For a lower price, you're apparently getting basically double productivity in every aspect from video editing, coding, photo editing and anything else you could think of maxed out in terms of performance. Of course, we can't be sure until we have the kit in our hands, but on paper from what we know the M2 Mac mini takes the cake for value.
Don't forget, the Mac minis come just as they are, and your mouse, keyboard and monitor are sold separately.
In all cases, see what the latest Apple promo codes are to discover how to save more with your purchase.
M1 Mac mini vs M2 Mac mini: design
Obviously, in terms of actual aesthetics, there is absolutely no difference between the M1 and M2 Mac mini. The latest MacBook Air (M2, 2021) was the last big design change the company attempted but we see nothing of the sort with the Mac minis.
Design change doesn't matter so much with Mac minis as it does with MacBooks, though it's a shame to see Apple doubling down on such drab aesthetics when the latest iMacs have been praised for their colorful redesigns. The M1 and M2 Mac minis look identical and that's fine, but not great.

In our Apple Mac mini (M1) review, we acknowledged that the look of the Mac mini doesn't really matter as it's designed to be placed on your desk and take up as little space as possible. We note that even with the strict dress code, the Mac mini looks sleek and retro-futuristic.
We can only speak from what we see in photos and on their site, but the devices are exactly the same in terms of things like weight and depth, and support for headphone jacks (the M2 Mac mini supports high-impedance headphones as well). In terms of ports, the M2 Mac mini has two Thunderbolt 4 ports (four for the M2 Pro version) and two USB-A ports and one HDMI port.
So, we're going to have to call it a tie in terms of design. You can't pick a winner here if they're exactly the same.
M1 Mac mini vs M2 Mac mini: performance
Again we can't say too much about the M2 Mac mini performance just yet, but we can muse between the M1 performance and what we know about the M2 chips and how they compare.
In our review of the M1 Mac mini, we praised its performance during our benchmarking tests and everyday use, making a specific note of just how silent the little box of bits was throughout all of it. The M1 mini has unified memory shared between the CPU and GPU, and this is both great and awful depending on how you're using your Mac. On one hand, your PC has unlimited access to this big pool of memory, making it super-quick. On the other, if you're using more than one program that demands a whole lot of memory, and you also need some of that memory for graphics, your Mac will not be happy.
With the M2 chip you're getting an 8-core CPU with 10-core GPU, and the new Mac mini (2023) also features the M2 Pro, with up to a 12-core CPU and 19-Core GPU – the first time a Mac mini has had a truly professional-grade chip. These specs are definitely impressive compared to the M1's 8-core CPU and GPU.
Apple has made some bold claims regarding the M2 Mac mini, such as a 35% faster GPU that promises to run No Man's Sky and Resident Evil: Village (again, unsure as to why Apple is tapping into the gaming market) at impressive frame rates considering it uses an integrated GPU. Compared to the previous generation, the M2 is supposed to provide 2.8x faster gameplay in Resident Evil Village and according to Apple to M2 chip will provide 15x faster speeds than the fastest Intel-based Mac mini.
Conclusion
Overall, we have to give the win, unsurprisingly to the M2 Mac mini. The newer model is priced too well and carries too much potential to not be the winner in this showdown.
Of course, our full review will unveil if it can withstand our tests and live up to the hype, but on paper, the M2 Mac mini is shaping up to become a very popular, versatile and affordable desk PC that will definitely tower the mini desktop lists.
While there is nothing explicitly wrong with the M1 Mac mini, it just doesn't hold up. Of course, the M1 is now three years old at this point, and we've seen a huge performance jump between the M1 and M2 chips with the MacBook Air (M2, 2022) compared to the MacBook Air (M1, 2020), so we have a feeling there will be a noticable jump.
Sign up to receive daily breaking news, reviews, opinion, analysis, deals and more from the world of tech.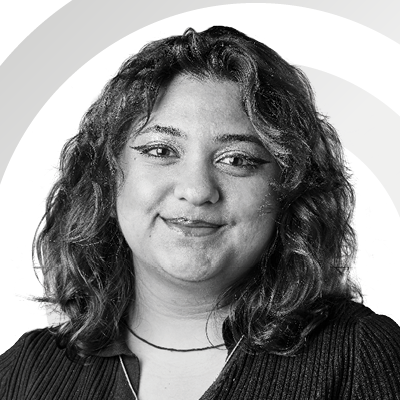 Muskaan is TechRadar's UK-based Computing writer. She has always been a passionate writer and has had her creative work published in several literary journals and magazines. Her debut into the writing world was a poem published in The Times of Zambia, on the subject of sunflowers and the insignificance of human existence in comparison.

Growing up in Zambia, Muskaan was fascinated with technology, especially computers, and she's joined TechRadar to write about the latest GPUs, laptops and recently anything AI related. If you've got questions, moral concerns or just an interest in anything ChatGPT or general AI, you're in the right place.

Muskaan also somehow managed to install a game on her work MacBook's Touch Bar, without the IT department finding out (yet).