Google's relationship with its own products is, well, tenuous at best. It's become a running joke within the tech sphere; Google makes (or buys) something new, pours a bunch of money into promoting and improving it, then - in a shockingly high number of cases - tosses it aside like a petulant toddler already tiring of its new toy.
Just take a trip down to the graveyard - the Google Graveyard, that is, and you'll find row upon row of digital headstones bearing obituaries to the software and hardware Google has taken off life support the moment they got boring or unprofitable.
The most recent (and perhaps most controversial) of these was Google Stadia, a game-streaming platform that promised the world and - mostly - delivered a quality service, only to be unceremoniously shut down after just three years of operation. But it's not Stadia I'm here to mourn: it's the Google Pixelbook.
Chromebooks have been around for close to twelve years now, gradually becoming a key part of the laptop industry ecosystem often favored by two groups at opposite ends of the age spectrum. The simple familiarity of Chrome OS has historically appealed to both younger schoolkids and older users, who might lack the experience and intuition demanded by other operating systems.
Of course, with Google championing its own OS and design standards for Chrome-powered laptops, it was only natural that the tech giant should enter the fray itself. In 2013, two years after Chromebooks were unleashed on the world, we got the Chromebook Pixel and, uh… it kinda sucked.
Dead pixels
Back when we reviewed it, we gave the Chromebook Pixel three stars and a laundry list of flaws. It was too expensive; Chrome OS was too limited; the battery life wasn't great, for a premium Chromebook; it ran too hot for such supposedly low-intensity hardware.
That being said, we didn't have much beef with the hardware itself. Google had crafted an excellent piece of physical hardware, with a sleek design, gorgeous screen, and unexpectedly great speakers. It just wasn't time for a premium Chromebook, evidently; the Pixel brand stuck, though, leading later to the excellent Pixel phone product line and the accompanying Pixel Watch.
There was an updated Pixel laptop released in 2015, and our review noted several significant improvements even though the price was still high. But it wasn't until 2017 that Google finally hit its stride, reinventing its laptop line under a new name: the Pixelbook.
The Pixelbook was, at the time, the best Chromebook ever made. Period. It was still at the premium end as far as Google laptops went, but it kicked so much ass that we didn't care. A sleek and stylish design, best-in-class performance, and a newly charged-up Chrome OS packing full Android app support made it a stellar choice of Chromebook. Hell, it wasn't even just that. It was one of the best laptops around.
It was so good, in fact, that Google didn't release another laptop until two full years later - the Pixelbook Go. And guess what? Google knocked it out of the park with that one too. The Go was everything great about the original model, distilled into a slimmer, cheaper design that didn't compromise on performance or battery life.
And then Google took the Pixelbook down to the stream, loaded the gun, and told it to think about the rabbits.
Rest in pieces
Last year, my lovely boss Matt Hanson wrote about how the one thing he wanted to see at Google I/O was a new Pixelbook. I agreed with him then, and I'd still love to see it at this year's event; but we probably won't, because Google shut down production and dissolved the whole Pixelbook hardware team for good measure.
Why did this happen? Why kill off the best Chromebook ever made? The Pixelbook and its sibling the Go were landmarks in the laptop space; a demonstration from Google, a case study saying this is how you make a great Chromebook. Its absence leaves us with a mess of third-party laptop manufacturers vying for the Chrome crown.
Google had its reasons - a tightening of belts across the entire company in the wake of the COVID-19 pandemic was a key factor - and it's fair to say that the search engine giant still benefits hugely from Chrome OS, to a point where it arguably doesn't need to make its own hardware.
It's also worth noting that Chromebooks have actually lost market share against Windows laptops and MacBooks in recent years, presumably due to the boom in higher-powered laptop sales by remote-working adults during the pandemic.
But I still feel that the Pixelbook's demise was unwise and untimely. Even if Google failed to meaningfully capitalize on that explosion, laptop sales are now starting to slow down again - and with economic downturn squeezing the wallets of many, the time for budget laptops is now.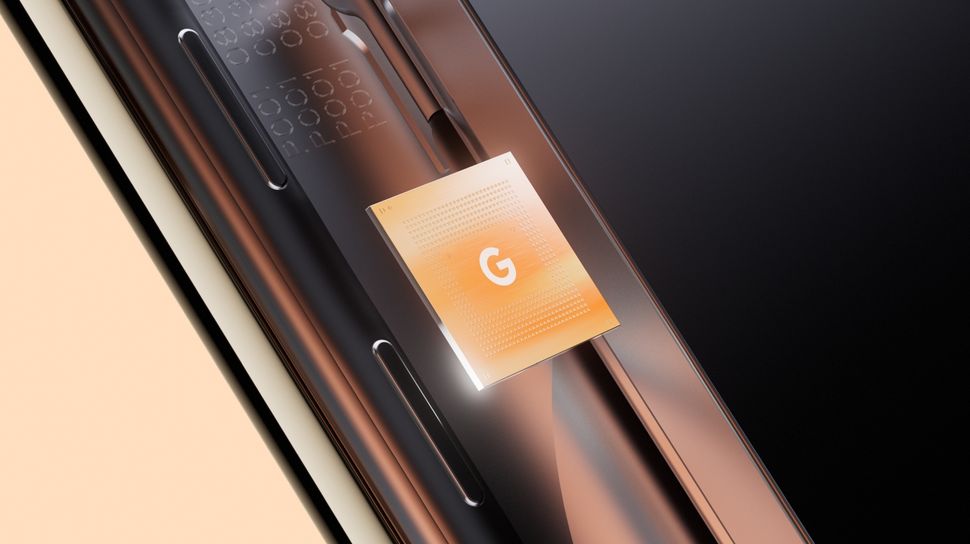 It's time for a resurrection
There's a glimmer of hope here - even if it's a very tiny glimmer, practically a singular speck of dust catching a dim beam of light as it falls. According to a report from The Verge, an insider at Google claimed when the Pixelbook team was dissolved that a new laptop was already "far along in development" and slated for a 2023 debut.
Does that mean we can expect a surprise reveal at Google I/O? Sadly, I doubt it. But a new Pixelbook was in development, and it's also important to note that Google didn't fire the hardware team; those staff were reassigned to other projects instead, and the Pixel brand as a whole is still going strong. In fact, Google is still advertising the Pixelbook Go on its website.
In fact, I've been musing on it, and I think I know what Google ought to do. As reported by 9to5Google, the Pixel 6 and 6a were the fastest-selling Pixel phones ever, outselling the Pixel 4 and 5 combined. This is probably due in part to Google's robust marketing campaign, trumpeting the power of its secret weapon: the Google Tensor chip powering its new phones.
Gone are the days when laptop CPUs were dominated by Intel and AMD. Plenty of Chromebooks have Qualcomm or MediaTek processors, and Apple has found huge success making its own silicon to power MacBooks, most recently the awesome Apple M2 chip.
That's what I want to see: a Tensor chip designed for a laptop, not a phone, and a new Pixelbook to give it a home. Think of the marketing potential! The best Chromebook ever, now powered by Google Tensor.
Make it happen, Google. I'll give you all my money. (Disclaimer: Christian does not have much money at all because he spends it all on kitchen gadgets and his dog, and even if he did, this does not represent a legally binding agreement between himself and Google. Pretty please, though.)