A few years back laptops were preferred by students only when they went to colleges for their higher education. People who were pursuing their education abroad as well as in India looked at some of the best portable computers.
Fast forward to 2020, many schools and institutions had moved to an online-only classroom model. While laptops were already in demand due to the work-from-home situation, sales have skyrocketed since.
If you're looking to get the best laptop for your studies, then there are some good choices in the market. When it comes to choosing a laptop it's important to understand the usage and amount of processing power required for the task. For those who expect to spend the most time with basic document editing and presentations, laptops powered by Intel Core i5 or any of AMD's Ryzen chipsets would be a good choice. It is important to consider systems that are slim and lightweight making them easy to carry around during class.
Our list includes laptops from major brands like Apple, Asus, Xiaomi, Lenovo and MSI. We've included some of the premium products available in the market due to the hardware in them. Laptops like the MSI Stealth 15M and the MacBook Air are great for students who're studying graphic designing and coding respectively.
Best laptops in India
Why you can trust TechRadar We spend hours testing every product or service we review, so you can be sure you're buying the best. Find out more about how we test.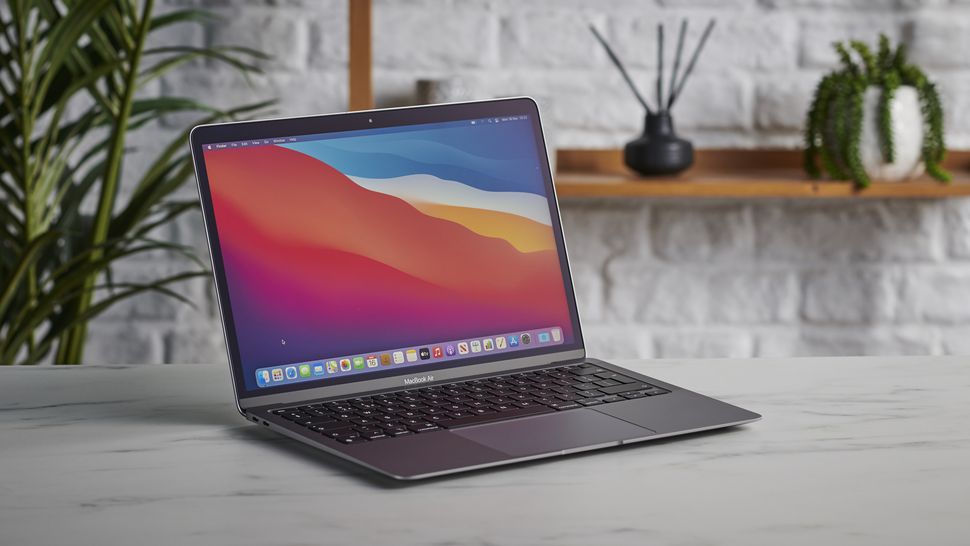 Apple's MacBook Air with the M1 chipset would be one of the best value-for-money laptops on the market. At a premium, you get a laptop that is lightweight and offers the best battery life on a portable computer.
The M1 Apple Silicon is capable of multitasking very well and is great for students for taking notes creating presentations and coding as well. If the design of the M1 model is putting you off, the MacBook Air with M2 could be a choice too. It comes at a much more premium price. The latest M2 chipset is just a minor upgrade over the M1 so is equally capable.
As long as performance is the priority, the M1 model is our preferred choice since it's not worth the extra money.
Also read: Apple MacBook Air (M1, 2020) review | Apple MacBook Air (M2, 2022) review
As the most recent offering from Asus, the ROG Zephyrus G15 is a great laptop for any student who is opting in for graphic designing and rendering. The laptop comes with a premium build quality and really good ventilation.
In terms of the hardware, the ROG Zephyrus features the 6GB RTX 3060 GPU and runs on AMD's Ryzen 7 chipset. This makes it great for multitasking and gaming. And we're not studying, the system is capable of handling triple-A gaming titles at high graphic settings at Ful HD resolutions.
The design of the laptop also handles thermal management impressively. Air intakes on the sides pull in air and are exhausted out through the rear air vents. There is an ample amount of circulation around the display too so it keeps the system cool overall.
If you're keen on getting a MacBook Pro but don't want to stretch the budget too much, then you could consider its doppelganger. The Xiaomi Mi Notebook Ultra deceiving looks just like a MacBook Pro.
The laptop runs on the 11th generation Intel Core i5 on the base model. However, if you're able to snag a deal for the i7 model, it would be a better option. The Xiaomi Mi Notebook Ultra comes with all the major ports like Thunderbolt 4, Type-C, HDMI and a full-size USB port. The laptop also comes with a 90Hz refresh rate and supports Wi-Fi 6E.
The HP 15s won't blow away anyone's mind when it comes to designs or specifications. The laptop gets an upgraded chipset and still looks similar to other HP products.
The laptop's specifications are good for anyone who wants a simple machine that can multitask without a problem. The 12th generation Intel Core i5 chipset is capable of handling basic internet browsing, and working on your projects through Word documents and spreadsheets or presentations.
And like many of the other laptops available online, Microsoft's Office Home and Student 2021 are bundled. So, you don't need to spend extra on productivity apps.
Some laptops look completely professional with a premium metal body. Lenovo loves to make its ThinkPad laptops with a black hard plastic body that is durable and the signature red dot. Asus on the other hand provides a more shiny laptop that makes it great not only for college students but also for anyone working for corporates.
The Vivobook 15 comes with good hardware like an AMD Ryzen 7 chipset, 16GB of RAM and 512GB of storage. While the laptop may weigh in at 1.8 kgs, this is almost common and is not a deal-breaker.
Lenovo's Yoga Slim 7 would be the more affordable version of the LG Gram or the MacBook Air. However, while it doesn't come with a slim profile like its competitors, it's still a good choice to consider. The laptop comes in a slim 15mm thickness and still features two Thunderbolt 4 ports, a Type-C, HDMI ports and a micro SD card slot. The laptop also features a 180° hinge.
The only downside is that the company is offering the AMD chipset models at a slightly higher price than the Intel models. We would recommend the former chipsets as Ryzen chipsets are great for multitasking.
Similar to the Lenovo Yoga Slim 7, the Dell Inspiron 3515 is a slim laptop that is more focused on portability. The hinges on the laptop are merged to the display and hence it is in a raised position when you open up the laptop.
The Dell Inspiron 3515 will be ideal for college students for taking notes, preparing presentations and researching the web. The AMD Ryzen 5 chipset will provide enough power to handle most tasks.
We do wish, however, that the company provided at least another 8GB of RAM expandable and also included a backlit keyboard.