If you were hoping that OnePlus 5 prices would start falling drastically the further we move away from its launch, then you're in for disappointment. O2 has secured the exclusive distribution on contract, and it seems that the lack of competition is keeping prices at a consistently high point.
Monthly tariffs start at £34, which isn't exactly cheap when you consider that it's now been usurped by a newer OnePlus phone. The updated OnePlus 5T is now here and we'd hoped that would mean prices on the original 5 would fall through the floor as retailers try to clear their stocks. But so far, that just hasn't been the case.
OnePlus is the company that challenges the received wisdom that there are no phones worth looking at outside of the iPhone or Samsung Galaxy. The OnePlus 5 is one of the very best Android phones on the market. With its pair of fantastic cameras, 6GB Ram and generous onboard storage, we can see why you might go for this instead of a Galaxy Note 8. Read more about the OnePlus 5 below, or continue the hunt for your perfect handset with our mobile phone deals guide.
Where can I buy the OnePlus 5?
There was a lot of buzz around the OnePlus 5 since well before the turn of the year, and the intrigue has maintained traction since release. You can get a SIM free handset from a number of retailers, but it's O2 or nothing if you want to secure the OnePlus 5 on contract.

OnePlus 5 | SIM free handset | 64GB for £449/128GB for £499
Priced at around £500, getting a separate phone and SIM card is the cheapest way to get your hands on the OnePlus 5 at launch. The OnePlus website no longer sells it, so click 'HANDSETS' at the top of our comparison chart above and see where else you can buy your OnePlus 5 from.
Need a SIM to pop in your brand spanking new OnePlus 5? We've got you covered. Pick out the plan for you - with prices starting at a mere £4 a month - over at our best SIM only deals page.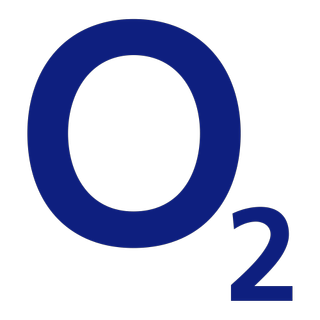 The 3 best OnePlus 5 deals on contract
If you don't want the hassle of matching a OnePlus 5 with a SIM card, then you have no option but to go with an O2 deal - it has a world exclusive. That means you get the benefit of the network's Priority rewards. It doesn't come cheap, but below we've picked out the three best value tariffs.
OnePlus 5 | £79.99 upfront | 1GB data | Unlimited calls and texts | £34 per month
Without opting for a measly 500MB monthly data, this is the cheapest way you can bag a OnePlus 5 on contract. Unfortunately it's back down to only 1GB of data per month - half of what it was a few weeks ago - and unlimited everything else. At least the monthly bills have just fallen by a pound. Total cost over 24 months is £895.99
View this OnePlus 5 deal from O2
OnePlus 5 | £79.99 upfront | 12GB data | Unlimited calls and texts | £37 per month
If 1GB of data simply isn't going to cut it, then this tariff will suit you better - it's our new favourite on the brilliant Android handset. 12GB should be more than enough data for most users for streaming Spotify, downloading podcasts and scrolling through social media while away from the WI-Fi. It's a new an improved tariff, and we love it!. Total cost over 24 months is £967.99
View this OnePlus 5 deal from O2
OnePlus 5 | £9.99 upfront | 50GB data | Unlimited calls and texts | £46 per month
O2 has just knocked another couple of quid off the monthly payments on this tariff, while also adding an extra 20GB of data. That's a u-turn of O2's previous trend of increasing prices on the OnePlus 5. This is the tariff for people who are only going to be satisfied with a huuuuuge data deal, and this is the least expensive deal out there for 30GB+. Total cost over 24 months is £1113.99
View this OnePlus 5 deal from O2
Is the OnePlus 5 any good?
We've reviewed the OnePlus 5 - and it's a mighty fine mobile
Weight: 153g | Dimensions: 154.2 x 74.1 x 7.25mm | OS: Android 7.1.1 Nougat | Screen size: 5.5-inch | Resolution: 1920 x 1080 | CPU: Snapdragon 835 | RAM: 6GB or 8GB | Storage: 64/128GB | Battery: 3,300mAh | Rear camera: 16MP + 20MP dual lens | Front camera: 16MP
Premium design and feel
Fantastic camera
Phenomenal performance
Only Full HD display
There's no doubt about it, the OnePlus 5 immediately becomes one of the very best Android phones on the market. If you choose your mobiles based on the quality of the camera, then the incredible dual-lens snapper will float your boat.
The design and performance is every bit as good as the iPhone 7 and Samsung Galaxy S8, and yet the price is far lower. If you're one of the throng that have been eagerly waiting for this phone's release, we very much doubt you'll be disappointed.