Will the real next-generation Nvidia graphics card architecture please stand up? Like, seriously.
Nvidia Turing is more than likely going to be the architecture behind the much-anticipated GeForce GTX 1180, rather than Ampere or Volta. Now, we've been waiting for Nvidia to make an announcement for a while – doubly so since there was no mention at Computex 2018.
We guess we won't be waiting a 'long time' after all. Recent speculation has pointed at a September release, further backed up by reports of Nvidia sending Gamescom event invites to the press. Aside from that, there's word that Nvidia will discuss its next generation GPU architecture at Hot Chips in August.
Then, to add even more fuel to the rumor-fire, Lenovo has supposedly leaked that the GTX 1160 will be coming to a gaming notebook in Q4 2018 – which, if true, makes the supposed September launch of Turing even more likely.
Anyways, similar to previous generational leaps, like Maxwell to Pascal, we're expecting the Nvidia GeForce GTX 11 series GPUs to bring efficiency, and maybe PC gaming as a whole, to an entirely new level with true 4K, 60 frames-per-second gaming with a single GPU.
Cut to the chase
What is it? Nvidia's next generation graphics cards for gamers
When is it out? Rumored for July 2018
What will it cost? Hopefully not much more than Pascal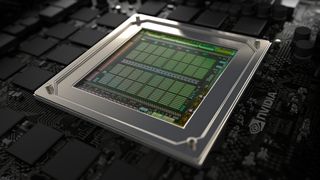 Nvidia Turing release date
We kept hearing word of Nvidia's next generation graphics cards coming out this summer, but it's looking less likely every single day. The latest blow came from Nvidia boss Jensen Huang responding to a reporter that the next Nvidia GPUs will be coming out a 'long time from now'. What does that mean? We have no idea.
At the time of this writing, everything is pointing towards the GTX 1180 release sometime in September, with an announcement at either Hot Chips or Gamescom next month. However, this wouldn't be the first time we were sure the GTX 1180 was coming out, as reports in May pointed to a July release – and that didn't happen. Still, if Nvidia does announce the next generation at Gamescom, like the rumored press invites seem to suggest, we could see the GTX 1180 coming out by September. It would also bode well for the rumors that we could get next-generation laptop graphics by the end of the year, as well.
We've also seen reports of Turing-powered laptop GPUs launching by the end of 2018. Whether or not this points to when the desktop graphics cards will be getting their launch remains to be seen.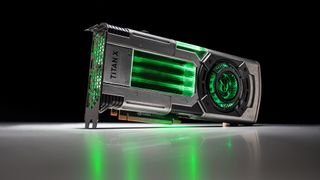 Nvidia Turing price
Given the current state of GPU prices in a cryptocurrency-crazed world, we can't but help to predict higher prices for graphics cards in the near future. Especially given that the Pascal graphics cards came at a slightly higher premium over the last-generation Maxwell cards they replaced.
With that all in mind, we wouldn't be surprised to see the price of Turing GPUs take a slight uptick over these following Founders Cards that are currently available: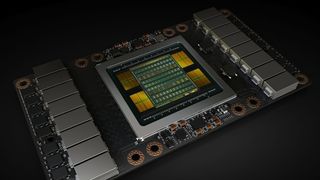 Nvidia Turing specs
Given that Nvidia has already introduced its new 12nm manufacturing process with Volta, we expect it to trickle down to the company's consumer-facing Turing line. Beyond that, however there aren't really any confirmed details about the details surrounding Nvidia's next line of graphics cards.
That's not to say we can't speculate, however. An entry for the Nvidia GeForce GTX 1180 has popped up on the TechPowerUP GPU database, with a ton of details about the unreleased card. This is all rumor, but more evidence keeps popping up every day that the GTX 1180 will run with 3,584 CUDA cores, 224 TMUs and packs double the VRAM of the GTX 1080 – with 16GB of the GDDR6 VRAM found on the Nvidia Titan V.
That's not all, either. We've also seen some speculation pop up on Wccftech about a possible GTX 1170 with massively better specs than the GTX 1070, including 2,688 CUDA cores, 168 TMUs and a whopping 9.75 TFLOPS.
Whatever the case, we fully expect Nvidia to deliver with new GPU technology that pushes the envelope for PC gaming as it always has.