Not that it needed confirming, but Netflix has officially been crowned as the world's biggest streamer in 2022.
Per new data compiled by audience engagement company Nielsen (via Variety (opens in new tab)), Netflix dominated the streaming landscape last year, with 11 of the 15 most-watched shows of 2022 originating on the world's best streaming service.
Surprising no one, Stranger Things took top spot, with the megahit supernatural horror series amassing 52 billion minutes streamed over the last 12 months. That success was largely down to the show's fourth season, which debuted in May 2022 and kept Netflix afloat amid a turbulent year.
In our Stranger Things season 4 review, we said the show "makes good on its promise by delivering an absorbing, action-packed, and horror-fueled entry that's bursting with revelations aplenty".
Some of the best Netflix shows helped the streamer to stay well ahead of its rivals, too. Cocomelon (third), Ozark (fourth), 12th-placed Wednesday – which became the third most-viewed show in Netflix's history – and Cobra Kai (14th) are Netflix originals that contributed to its unparalleled success. Netflix was also buoyed by third-party licensed series, including NCIS (second) and Seinfeld (10th).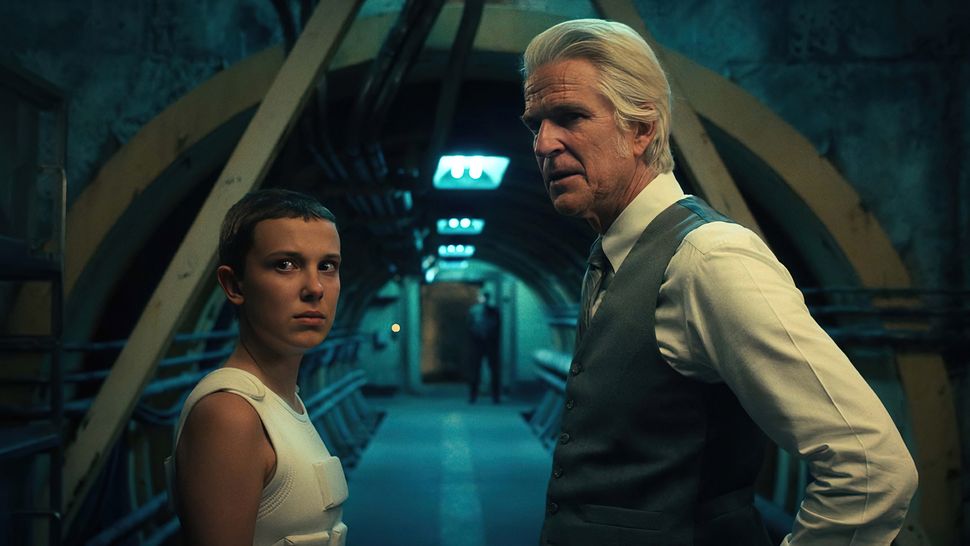 Netflix's dominance is further underlined by the fact that only one other streaming service – Disney Plus – features in Nielsen's data. Three Disney-owned productions made it onto the list, with Encanto (fifth), Bluey (eighth), and The Simpsons (15th) muscling in on Netflix's turf. Criminal Minds, which is available on multiple platforms, is the only non-exclusive streaming show to break into Nielsen's top 15 list.
For Netflix, Nielsen's data proves that its business model is still as good as it's ever been. The streaming giant endured a tough 2022, with millions of Netflix users unsubscribing amid numerous Netflix show cancellations and the cost of living crisis. These issues saw Netflix take plenty of financial hits, leading it to cancel multiple in-development shows, and bring forward plans to introduce its ads-based subscription tier.
With Netflix adding 7.66 million new subscribers to its fanbase in Q4 2022, and confirmation of how popular its TV slate is, the streamer's executive team can sleep a bit easier at night – or so it seems.
Analysis: the streamer showdown isn't over
On the surface, Netflix might appear to be the dominant force in the streaming industry. However, there's one big qualifier in Nielsen's data that suggests it isn't telling the full story: Nielsen's data only accounts for US households, and not the streamer's global reach.
The smart money suggests that Netflix's most successful shows – in the US, that is – will be just as popular in other territories. The likes of Stranger Things 4 and Wednesday have been global hits, so there's reason to believe that Nielsen's data is a genuine barometer of which TV series were worldwide successes.
Well, mostly anyway. Non-Netflix originals, including NCIS and Seinfeld, aren't available on Netflix outside of the US. On a hypothetical global Nielsen rankings list, they'd surely feature further down the list, if not at all.
Still, such arguments will be of scant consolation to Netflix's biggest rivals, such as HBO Max, Prime Video, Disney Plus, and even Apple TV Plus. The US is the single biggest market for movies and TV shows globally, and the fact that, outside of Disney, there isn't one original series from the other streamers on Nielsen's list is sure to reflect poorly on Warner Bros. Discovery (WBD), Amazon, and Apple among others.
It's not for a lack of trying, however. House of the Dragon brought in almost 10 million viewers when it premiered on HBO and HBO Max in August 2022. Meanwhile, The Rings of Power season 1 became the most-watched Prime Video show of all time in September 2022. Even with these huge numbers, neither show could crack Nielsen's top 10 TV show rankings list for the last 12 months.
Of course, these streamers' fortunes could change in 2023. The Last of Us, which launched in January 2023 is pulling in big numbers on HBO and HBO Max already, while Invincible season 2 will finally arrive on Prime Video in late 2023. Apple TV Plus' 2023 slate, too, means it could become a major contender before the year is out, while Disney Plus' forthcoming slate of Marvel and Star Wars shows means it can never be ruled out.
Netflix might be king of the streamers in the US right now, but it certainly can't rest on its laurels, and the problems it dealt with last year are proof that it can't take its eye off the ball. If it does, it might not dominate Nielsen's TV show rankings this time next year.
For more streaming service coverage, find out what the best Netflix movies, best HBO Max shows, best Disney Plus shows, and best Apple TV Plus movies are.