Netflix cancelled shows: Everything the streamer has axed recently
Features
Contributions from
last updated
The list of Netflix cancelled shows is still growing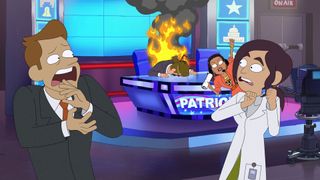 (Image credit: Netflix)
The number of Netflix cancelled shows is growing quickly, as the world's biggest streaming service continues to be happy to pull the plug on shows not living up to its expectations. Last year saw an abundance of series fail to be commissioned for another round, with fans saying goodbye to everything from teen drama First Kill to quirky horror series Archive 81 and, more recently, mystery-science fiction show 1899 and adult animation conspiracy Inside Job.
But that's not all. Here, we've listed all the shows that made it to screens, so we haven't included the six animated projects that Netflix cancelled in the wake of its huge subscriber loss or the now-shelved sequel to Will Smith's action-blockbuster Bright, the dark comedy Bad Crimes. For the same reason, we haven't included or the comic-book adaptation Grendel.
Of course, cancellations have been abound at Netflix well prior to 2022 – Cowboy Bebop, Grace and Frankie and Cursed all failed to renew, but we've kept it fairly recent, just including last year up until today.
So read on for the full tally of Netflix cancelled shows of recent times – and try not to worry about your favourite not making it to another series. Want to explore more Netflix content? See our list of the best Netflix shows.
Our up-to-date Netflix cancelled shows list
Inside Job
Netflix has decided not to renew animation Inside Job for another round, even though it initially commissioned a second season last June. Starring Christian Slater, Lizzy Caplan and Clarke Duke, the conspiracy show seemed to be ticking all the right boxes with its clever parody of The X-Files but, but after showing the second run of episodes in November, the streaming giant decided it against it. That leaves Inside Job at an 18 episode run – enough to get your teeth into if you haven't yet seen it.
The first animation project created under the Netflix Animation Studios banner, the show followed the goings on in government shadowing organisation Cognito Inc. It was also the first project made with Shion Takeuchi, who also wrote on Gravity Falls.
1889
Only lasting for one eight-episode series, 1899 was a mystery/sci-fi drama that focused on a group of immigrants on a voyage to New York. The steamboat, called Keberos, encounters another ship – the Prometheus, which had mysteriously disappeared months earlier. Responding to an emergency signal, when onboard the passengers are led into a surreal and nightmarish series of events.
Multilingual German show 1899 has a devoted fan following, who have now launched a petition to save the show with a second and third series that would tie up the cliffhanger ending season one left us hanging with. But given the fate of other Netflix cancelled shows, an about-turn seems unlikely. Apparently, this cancellation was due to the completion rate of the series – if a series is started but not finished by enough people (the bar is apparently set at 50%), Netflix is likely to consign it to the overflowing bin of lost shows. The lesson? If you like a show, be sure to watch it to the bitter end.
Dead End: Paranormal Park
Another animation to suffer an early demise this year is Dead End: Paranormal Park, cancelled after two series. The show followed a magical talking dog Pugsley and his human friends Barney and Norma as they encounter real supernatural happenings while working a summer job at a haunted house attraction.
Based on Hamish Steele's DeadEndia webcomics, the first season streamed in Jully last year with the second quickly following in October. Though there won't be an ending for the trio on Netflix, Steele has confirmed there will be a graphic novel that seeks to tie up the loose ends left by the show's second season.
Fate: The Winx Saga
Depending on your viewing habits, the fact that Netflix has cancelled Fate: The Winx Saga might not register on your radar. But plenty of people will be sad about the show's demise, because its second series was the number one show in 76 countries between September and October 2022.
A live-action adaptation of animated Nickelodeon series Winx Club, season 2 concluded with a huge cliff-hanger, leaving fans furious about its premature end.
Resident Evil
The reboot of the hugely successful and much-adapted video game series has proved to be short-lived, with Netflix executives pulling the plug on Resident Evil after just one season.
Set in the year 2036, the eight-part reboot saw Charlie's Angels' Ella Balinska front and center. Balinska played Jade Wesker, who, 14 years after a deadly virus caused a global apocalypse and wiped out most of humanity, faces a daily fight for survival in a world overrun by rabid, bloodthirsty creatures.
Despite a strong start to life on Netflix, with 72.7 million hours of viewing for its opening weekend, the show failed to kick on and only gathered a further 73.3 million in the following week. It fell out of the Top 10 soon after.
Critics had already been fairly damning about the show, giving it a 55% rating on Rotten Tomatoes, but its audience score was even worse: just 27% on the same site.
First Kill
Teen drama First Kill is another Netflix show cancelled after one season, despite having started well enough, with almost 50 million viewing hours in its first week on the streamer back in June.
Based on the short story of the same name by author V. E. Schwab, First Kill is a reimagining of William Shakespeare's Romeo and Juliet and followed Juliette Fairmont, a vampire from a vampire dynasty.
Approaching her 16th birthday, Juliette, who has up until now, lived on blood pills, suddenly discover the pills are now substitute for the real thing and she needs to make her first kill. Then she meets Calliope Burns, a new girl who Juliette quickly becomes infatuated with.
Trouble is, Calliope's family history is just as complicated as Juliette's. She's a monster hunter raised by a family of monster hunters. And off we went, though, sadly, for only one season.
Midnight Gospel
The latest show to the fall to Netflix's axe is Midnight Gospel, an adult animated show created by Adventure Time mainman Pendleton Ward and comedian Duncan Trussell.
The series followed a spacecaster by the name of Clancy Gilroy, who lives in a malfunctioning multiverse simulator and decides to leaves the comfort of his home to interview beings living in dying worlds.
Launched in 2020, there hadn't been much talk of a new run, though Trussell had expressed an interest in doing one.
Now though, the end is confirmed: no more Midnight Gospel.
Raising Dion
It was two seasons and out for this family drama as Netflix dropped Raising Dion from its roster at the end of April.
Adapted from the comic book of the same name by Dennis Liu, Raising Dion made its debut on Netflix in 2019. It told the story of Nicole, a widower raising her son, Dion. As well as facing all the normal dramas of raising a young son singlehandedly, things get complicated when Dion starts to manifest several magical, superhero-like abilities.
Quickly made aware that there are people who would exploit her son's abilities, Nicole attempts to keep them a secret, but that, as you might imagine, proves to be very challenging indeed.
Despite a regular role and executive producer spot for Michael B. Jordan, that wasn't enough to save it from the chop.
Archive 81
Loosely based on a podcast of the same name, Archive 81 followed film restorer Dan Turner as he is hired by a powerful businessman to digitize a series of burned tapes and reconstruct the work of documentary filmmaker Melody Pendras and her investigation into a dangerous cult.
Naturally, as he works, Turner finds himself drawn into Melody's story, leading to him becoming convinced he can save her from the spine-chilling demise she met 25 years ago.
Critics liked it, horror fans really liked it, TechRadar's Louise Blain liked it, but clearly enough people didn't watch as Netflix axed Archive 81 after just one season.
The Baby-Sitters Club
Turns out even a 100% rating on Rotten Tomatoes can't save you, as Netflix dropped The Baby-Sitters Club after two seasons earlier this year.
The Baby-Sitters Club, which is based on Ann M. Martin's bestselling novels, follows the lives and loves of seven close friends – Dawn, Jessi, Mallory, Kristy, Claudia, Stacey, and Mary Anne – as they start their own babysitting business in their hometown of Stoneybrook, Connecticut.
The fans the show had were devastated, but there clearly weren't enough of them.
Another Life
Another Life was another two and out for Netflix as the streaming giant cancelled the show at the start of 2022.
The show, which starred Battlestar Galactica's Katee Sackhoff, centered on Niko Breckinridge, an astronaut leading a crew on a mission to explore the genesis of an alien artefact and to try and establish contact with the aliens who sent it.
Naturally, the mission proves to be rather complicated, and Breckinridge and her crew quickly and frequently find themselves in all kinds of danger.
Sci-fi genre fans enjoyed the show, but it didn't win enough crossover appeal to keep things going.
Pretty Smart
The sitcom Pretty Smart premiered in October of 2021 and starred Emily Osment, who younger readers might know for her role as sidekick to Miley Cyrus on Disney Channel megafranchise Hannah Montana.
Osment played Chelsea, an aspiring author with a degree from Harvard and rather high standards, who after getting unexpectedly dumped by her boyfriend is forced to move in with her sister Claire and her three roommates. Whereas Chelsea is refined and enjoys the finer things in life, Claire and her friends are more carefree and eccentric.
Reports blamed Pretty Smart's cancellation on Osment's promotion to series regular on Young Sheldon, but if the show had an audience, you'd feel like things could have been worked out, especially as the show's first season had ended on a cliffhanger.
Space Force
Here was another show that major star power couldn't save, with Netlifx axing Space Force it at the start of May in 2022.
With a cast that included Steve Carrell, John Malkovich and Ben Schwartz, the show centered around the newest branch of the US Military, the eponymous US Space Force, and its struggles to find its footing and be taken seriously by the government that created it.
Despite the show reuniting Carrell with Greg Daniels, who created the US version of The Office, critics hated it from the off and the show's second run clearly couldn't build on whatever audience the first built up.
Gentefied
This warm-hearted comedy bit the dust earlier this year after two seasons on Netflix.
Based on a popular digital series, the show followed the Morales cousins, three young Mexican-Americans who scramble to save their grandfather's taco shop as their Los Angeles neighborhood quickly becomes gentrified, pricing out the locals who've made it what it is.
Critics liked it, with a 96% Rotten Tomatoes rating, but the show's following proved to be too small to be granted a third season.
Diablero
It was the classic setup for this Mexican horror drama, which ran for two seasons before Netflix pulled the plug.
We followed a young priest who enlists the help of a demon hunter and a paranormal expert to search for a kidnapped girl in the underworld of Mexico City. As you might expect, they find plenty of unpleasant characters on their search... but were unable to find the backing to get a third season off the ground.
On The Verge
Julie Delpy, star of the beloved Before trilogy, headlined this gentle comedy, which was only granted a single season by Netflix.
The show follows Delpy, Alexia Landeau, Elisabeth Shue and Sarah Jones and chronicled the lives of a chef, a single mom, an heiress and a job seeker as they have travails in love, work and the beginnings of a midlife crisis in Los Angeles.
Delpy created the series, which wasn't a great critical hit, and clearly failed to hit with viewers too.
Cooking With Paris
Not every cancelation is a bad thing and the writing looked on the wall for Cooking With Paris from the get-go.
The show, despite its starry number of guest stars including Kim Kardashian West, Nikki Glaser, Demi Lovato and Saweetie, who all dropped by to help Paris Hilton cook, failed to win an audience.
Metacritic named it the worst show of 2021, and it's easy to see why it didn't return for anymore.
If you're on the lookout for more series to enjoy, see our list of the best Netflix shows, which hopefully ended more successfully.
Get daily insight, inspiration and deals in your inbox
Get the hottest deals available in your inbox plus news, reviews, opinion, analysis and more from the TechRadar team.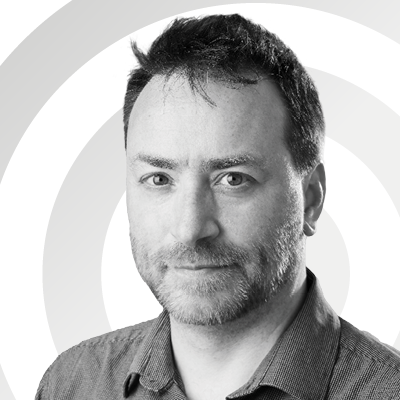 Marc is TechRadar's UK Editor in Chief, the latest in a long line of senior editorial roles he's held in a career that started the week that Google launched (nice of them to mark the occasion). Prior to joining TR, he was UK Editor in Chief on Tom's Guide, where he oversaw all gaming, streaming, audio, TV, entertainment, how-to and cameras coverage. He's also a former editor of the tech website Stuff and spent five years at the music magazine NME, where his duties mainly involved spoiling other people's fun. He's based in London, and has tested and written about phones, tablets, wearables, streaming boxes, smart home devices, Bluetooth speakers, headphones, games, TVs, cameras and pretty much every other type of gadget you can think of. An avid photographer, Marc likes nothing better than taking pictures of very small things (bugs, his daughters) or very big things (distant galaxies). He also enjoys live music, gaming, cycling, and beating Wordle (he authors the daily Wordle hints page).