Catherine Zeta-Jones, singer Tom Jones…and you can now add Reuben De Maid to the list of the world's most famous Welsh natives! The make-up artist, singer, and online sensation is officially going global, having first made a name for himself as a male make-up influencer on YouTube in the UK - and you've officially invited along for the journey! This docuseries from Quest Red follows Rueben's daily life as he manages his burgeoning career, online trolls, and sibling squabbles - so read on for how to watch watch Being Reuben online from anywhere today.
Being Reuben cheat sheet
Being Reuben is available to watch in the US from Friday, August 7 on The CW from 9pm each week. The channel has a generous online offering, with The CW being FREE TO WATCH - no login, no zip code, no nothing! Full streaming details are below and a good VPN is all you need to take home streaming comforts abroad - get 3-months of ExpressVPN FREE today with this deal (opens in new tab).
International attention came at the tender age of 12 for Reuben, when he wowed audiences with a phenomenal performance on an episode of talent-show "Little Big Shots", produced by Ellen DeGeneres. He's since amassed 500,000 followers on social media, hosting make-up tutorials and dispensing beauty advice, but family life in Llandaff, Wales has kept global adulation from going to his head - which Being Reuben demonstrates over 12 episodes.
He's supported in his endeavours by mother Vicky and Granddad 'Bampa' - although Reuben affectionately describes his family as "cuckoo" at times, often arguing with his boisterous younger siblings, Sonny and Coco. Despite being a self-assured 14-year old, Reuben addresses the "ugly" side of the male beauty industry, and the harassment he receives for wearing make-up himself.
The glamorous world of celebrity and the more mundane reality of daily life co-exist for Reuben. He applies pop-star Tulisa's make-up for Manchester Pride, gives a speech at a New York press conference, and attends London Fashion Week. But his global popularity doesn't preclude more age-related challenges, such as an addiction to sweet treats, battling nerves, and getting his homework done on time.
Premiere episode 'A Very Modern Family' introduces us to the De Maid clan, where Reuben talks about his aspiration to become "the most famous person in the world", followed by 'Four Go Camping', in which Bampa accompanies his grandson on a photo shoot for a new beauty-app. Reuben's journey is certain to be heart-warming and inspirational - and you can watch Being Reuben online from anywhere now using our handy guide below.
---
How to watch Being Reuben from outside your country
If you find yourself out of the country when the new season of Being Reuben drops – quite possible now international travel is resuming and lockdown rules are being relaxed – don't let geo-blocks disrupt your viewing schedule.
If you're in a location where this content isn't available, you can download a VPN to circumvent regional restrictions: allowing you to watch the latest episodes of Being Reuben through the VoD service you're registered to back home.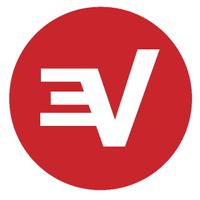 (opens in new tab)
Get ExpressVPN FREE for 3-months with this deal (opens in new tab)
This invaluable piece of kit changes your IP address so you can access each episode of the series live or on-demand, just as you normally would from the comfort of your living room.
There are hundreds of VPNs to select from, but we would recommend ExpressVPN (opens in new tab). It's quick to connect to, easy to install, and totally secure. It's also compatible with an Apple TV, Amazon Fire TV Stick, the Xbox, PlayStation, iOS and Android software, and many others devices.
What makes ExpressVPN particularly enticing is its flexible 30-day money back guarantee. But better than that, if you sign up for an annual plan you'll get a 49% discount and 3 months extra FREE (opens in new tab) – that's a brilliant deal for an essential bit of software.
Once downloaded, search for the location of your home country or select it from the pre-defined list. Click connect and then, viola! You'll be free to enjoy Being Reuben online from wherever you are in the world.

How to watch Being Reuben online in the US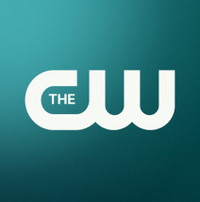 (opens in new tab)
Cable subscribers can enter the world of Reuben De Maid through The CW (opens in new tab), with new Being Reuben episodes airing from 9pm ET / PT every Friday on the channel.
This means streamers can watch it online via the network's website - or rather, the CW Seed service (opens in new tab). It's complicated, but...what it comes down to for you is that CW Seed is an awesome, completely free streaming platform available in the US.
Praise be! We're literally talking: no need to register for access at all, leave your credit card at home, forget your Mom's maiden name at last night's rager. It's all cool, as long as you're in the US. Plus, it's got loads of other top shows like Schitt's Creek, Everybody Hates Chris, and for the real purists...Married Single Other.
If you're a US resident currently abroad, but still want to watch all the great content The CW offers for free, remember that there's always the VPN route (opens in new tab) - which lets you access the same streaming services you would at home, wherever you are.

How to watch Being Reuben FREE - stream every episode online in the UK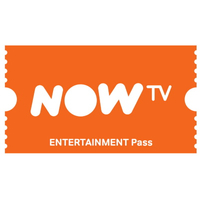 (opens in new tab)
First broadcast on January 06 2020, Being Reuben was produced by Quest Red in the UK. They're operated by Discovery Inc., and so you'll find all 12 episodes of this series through their on-demand platform, dplay (opens in new tab). And best of all? They're utterly and completely free to view!
As with The CW in the US, it's an NSA kind-of-deal, so provided you're in the UK, you've got it all on tap. Sky customers can also watch the entirety of the series through the Sky Go app (opens in new tab) at no extra charge - and all UK residents can enjoy their favourite streaming when abroad just by downloading the right VPN (opens in new tab).

Can I watch Being Reuben online in Canada?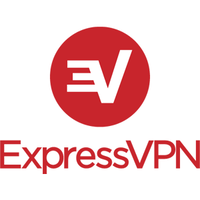 (opens in new tab)
No. Not even a little bit. The CW is an American-only channel and so Being Reuben won't be available to stream live elsewhere in North America. That's not to say it might not appear online at a later date, perhaps on a dedicated Reality TV website like Hayu (opens in new tab), or to rent or buy through Amazon Video (opens in new tab).
Americans and Brits traversing Canada needn't worry about missing Being Reuben, though. Just grab our #1 rated VPN, ExpressVPN (opens in new tab), and then you can connect to the on-demand platform of your choice and stream just like you would at home.

Can I watch Being Reuben online in Australia?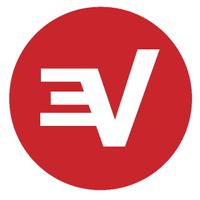 (opens in new tab)
Anyone who loves glamour and reality TV Down Under will struggle to find a VoD service offering Being Reuben.
It might be available on a streaming service like Stan, Amazon Video, or Binge (opens in new tab) sometime soon - Australia's streaming providers have a strong track record of picking up shows quickly - but right now? It's zilch...nada...nothing.
However, if you'e found yourself in Oz when Being Reuben airs on a channel or service you'd normally be able to watch...well then you're in luck. Just follow our guide above and download ExpressVPN (opens in new tab), for access to Being Reuben and everything else you thought you'd left at home.