Google Project Fi now has an unlimited plan – with strings attached
A positive step for Google's US carrier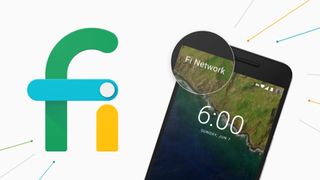 A Project Fi unlimited plan has long been missing from Google's US-only wireless carrier, but today it took a step in the right direction by introducing Bill Protection – even if it's a half-step.
Building off of the MVNO carrier's $10 per GB, Google Fi's Bill Protection puts a hard cap on how much you can spend in a month. That's perfect if you commonly go over what you set out to use in your data plan. Project Fi will allow users who tip over 6GB of data usage per month to keep going without paying extra, with $80 being the most that Google's carrier will ever charge.
Better yet, Bill Protection applies to all international countries where Fi operates, which currently includes over 135. We personally have experience testing it out in London, Spain, South Korea and Japan. The ease of use stemming from the fact that you don't have to swap SIM cards upon arrival is a game-changer.
The FIne print
As with most carrier moves, a seemingly awesome feature such as this one is usually lined with caveats. And the Project Fi unlimited plan is no exception.
Bill Protection lets you go wild with data, in a manner of speaking, but your normal high-speed access will be demoted to 256kbps at the 15GB mark. That's well below the widely-used 22GB per month standard range on AT&T. So, if you stop there, what would normally cost you $170 will now only set you back $80. I wish I had this during my honeymoon away with the Pixel 2.
Things get a little more tricky if you have multiple members in the Fi plan. For example, two people need to use 10GB of data combined in order to start reaping the benefits of Bill Protection, with the maximum cost for Fi being set at $135. Here's a snapshot of the pricing breakdown that Google has put in place for Bill Protection.
Project Fi certainly isn't the best deal for US consumers, with mobile virtual network operators like Cricket offering plans that represent an overall better value in terms of data allowed and phones supported. But if you're generally stingy with data and don't want to pay for the occasional plunge into massive usage, whether for work or play, Bill Protection is a solid addition to Fi.
Sign up to receive daily breaking news, reviews, opinion, analysis, deals and more from the world of tech.
Cameron is a writer at The Verge, focused on reviews, deals coverage, and news. He wrote for magazines and websites such as The Verge, TechRadar, Practical Photoshop, Polygon, Eater and Al Bawaba.