Google's Project Fi: What you need to know about the network of networks
What it's like to get your service from Google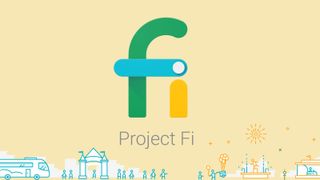 Google has its hands in a lot of pots, and depending on which phone you use, you may not have known that the search company has also been operating its very own wireless service since 2015.
Google's Project Fi mobile virtual network operates on the back of Sprint, T-Mobile and U.S. Cellular's LTE networks.
What is Project Fi?
Project Fi is the name of Google's network that offers mobile data directly to users, much like every other carrier that's available to choose between.
Here's the skinny on its pricing structure: Google is charging $20 flat per month for talk, text, Wi-Fi tethering, and international coverage in 135+ countries, with each gigabyte of data costing $10 on top of the bill.
To give an example, a plan with 3GB of data costs $50 (plus tax) per month. However, if you don't use all that data, Google will only charge you for what you used. So if you only used 1.4 of your 3GB, Google says, you'll pay $16 less than you had originally set out to. The same goes for if you use more than you expected.
Adding people to your plan is simple and affordable. In fact, you save a little money per head that you add. Instead of $20 flat, it's $15 plus $10 per GB.
There's also an unlimited plan, of sorts, available on Project Fi. You can read all about it here.
Being a mobile virtual network operator (MVNO) means Google essentially licenses network infrastructure from other carriers. There are other companies that do this, like Straight Talk, which TechRadar has explored in-depth. Straight Talk offers customers phone plans that work off of other carriers' networks.
Google is doing the same here with Project Fi, making itself the middleman between customers and carriers. So although your phone will bounce between T-Mobile, Sprint and U.S. Cellular LTE services, you'll only ever have to deal with Google when it comes to support and billing.
The company says your device will automatically hop among the available networks and Wi-Fi hotspots depending on which has the best connection. Google counts over a million free, open (and growing) Wi-Fi hotspots in the US as part of its network.
When you're connected to Wi-Fi networks, Google encryption keeps you secure, the company says. And you'll transition seamlessly between Wi-Fi and LTE, even in the middle of a call.
Google's Project Fi is in the US only for now, although Google could theoretically launch it anywhere that carriers are willing to partner with it.
Though it began as an invite-only affair, Project Fi has formally opened its doors to anyone who has a compatible device and is under their widening blanket of coverage.
But it seems availability is pretty wide, and there's no reason Fi shouldn't work wherever there's Sprint, T-Mobile and/or U.S. Cellular service.
Most recently, Google announced that it has partnered with Three in the UK to provide Project Fi users with 4G LTE while traveling abroad. Previously capped at 2G speeds, this could be the first step in bringing Fi to a broader audience.
What devices will support it
Google's Project Fi service is currently available on the Google Pixel 2, Google Pixel 2 XL, Google Pixel, Google Pixel XL, Moto X4, as well as the older Nexus 6, Nexus 5X or Nexus 6P flagship devices.
The latest phones to join the party are the Moto G6, LG G7 ThinQ and the LG V35 ThinQ.
While the service works on all of the phones mentioned above, it's worth noting that Google no longer sells the lineup of Nexus and original Pixel devices. You'll have to buy through eBay, Amazon or another third-party service.
Moving on, why is Project Fi available only on those devices, you ask?
According to Project Fi's FAQ, it's because the Fi SIM card, working in tandem with a specially-tuned cellular radio, is able to bounce between not just the supported networks in the US, but also with those around the world. The tech isn't available, or at least it isn't being taken advantage of, in other phones made by third-party Android manufacturers just yet, that is, outside of Motorola and LG.
So, for those of you who are equipped with a recent Pixel and Nexus devices and have another phone or tablet you'd like to setup on the network, all you'll need to do is make sure you're signed in as the same Google Hangouts account on each to receive calls.
If you want to do more with your other devices, like go online in Chrome or your social media networks, you'll want to order a data-only SIM from Google. These are free and you can add as many as you'd like to your account (surely, there's a limit, but we haven't hit it yet at four).
Project Fi app
While Project Fi deals with T-Mobile, Sprint and U.S. Cellular towers, you only deal with Google. More specifically, after the easy setup process online, you only need to refer to the Project Fi app moving forward.
If your smartphone or tablet is updated, you'll find the Project Fi app embedded within your app drawer. Inside, you can manage your account info and get a look at the amount of data you've used within the month.
Additionally, there's a widget that you can add to your main screen that shows how much data you've used in your cycle.
What it means for carriers
Google had to partner with traditional wireless carriers for this service, but it could still give those companies a run for their money by being more affordable, flexible and friendly than the services they offer individually.
That's often been Google's M.O., and although it hasn't always been successful the company has a reputation for disrupting these traditional spaces. One need only look at the positive buzz around Google Fiber, a service that's only available in a handful of US cities.
Project Fi looks like it might turn out the same thanks to versatile service, easy payments and more flexibility than what any other wireless service offers.
This won't be the first time the wireless industry has been forced to step up its game to compete with a new threat - just look at all the positive changes T-Mobile's "Un-carrier" campaign has catalyzed - but with Google at the helm this could prove to be a major shake-up.
Sign up to receive daily breaking news, reviews, opinion, analysis, deals and more from the world of tech.
Cameron is a writer at The Verge, focused on reviews, deals coverage, and news. He wrote for magazines and websites such as The Verge, TechRadar, Practical Photoshop, Polygon, Eater and Al Bawaba.