Just when you thought that the January sales were winding down and the reductions on mobile phone deals were soon to be withdrawn, the EE network has announced another batch of big discounts on flagship phones.
Last year's Samsung Galaxy S8 and Google Pixel 2 are among the included handsets, as well as Apple's iPhone 7 released in 2016. And if you're looking for a cross between a phone and a tablet, the large screen phablet versions of each haven't been left out, with a monumental £249.99 saving on the 128GB Google Pixel 2 XL.
Keep reading to see all the new EE phone deals. Or head straight to the bottom of this page to get a load of the UK's best mobile phone deals on the market today.
The latest mobile phone deals in the EE January sale:
£240 off Samsung S8 and Galaxy S8 Plus deals
The Samsung Galaxy S8 was one of our favourite phones of 2017. Coming up to its first birthday, the price took a nice tumble during the sales season and EE isn't missing the boat. It's knocking a tenner off the bills on two of its cheapest tariffs.
Galaxy S8, 1GB, £9.99 upfront, £47.99pm £37.99pm
Galaxy S8 Plus, 1GB, £9.99 upfront, £52.99pm £42.99pm
View Deal

£120 off iPhone 7 and iPhone 7 Plus deals
The release of the iPhone X and 8 in the autumn has done wonders for the popularity of the iPhone 7 - prices have plummeted, making it an affordable option for Apple fans. It lost a headphone jack from the 6S, but gained waterproofing.
iPhone 7 32GB, 1GB data, £49.99 upfront, £37.99pm £32.99pm
iPhone 7 Plus 32GB, 1GB data, £49.99 upfront, £42.99pm £37.99pm
View Deal

Up to £250 saving on Google Pixel 2 and Pixel 2 XL
The main attraction of the Google Pixel 2 is its extraordinary 12Mp main camera, which is one of the best we've seen on a phone. And the savings available from EE here are huge, especially if you go for the massive Pixel 2 XL.
Pixel 2 64GB, 2GB, FREE upfront, £42.99pm £37.99pm
Pixel 2 128GB, 2GB, FREE upfront, £47.99pm £42.99pm
Pixel 2 XL 64GB, 2GB, £9.99 FREE upfront, £52.99 £47.99pm
Pixel 2 XL 128GB, 2GB, £9.99 FREE upfront, £62.99 £52.99pm
View Deal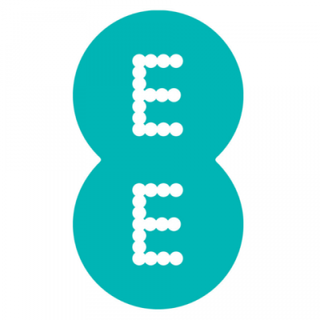 Why should I go for an EE phone deal?
EE currently has the biggest share of the UK's phone network market and it's no rocket science to figure out why - EE is the fastest 4G network in the country, with speeds clocking in at roughly 50% quicker than what O2 and Vodafone are able to offer. That's a real boon if you need information at your finger tips when away from the Wi-Fi or stream a lot of content while out and about. Plus, EE gives you three months of BT Sport access for free and six months of Apple Music.
If you've heard enough and EE is the network for you, then you can choose the best EE phone deal to suit you by clicking on the link. Alternatively, if you'd sooner see how EE compares for price with the likes of Three, O2 and Vodafone, then our comparison chart below will help you nail down your phone deal.