20 essential Facebook tips and tricks
Facebook tips and tricks
As much as we all like to say we're definitely definitely going to delete Facebook this time, somehow we are all still on it - still liking those baby photos and wedding announcements, still posting that one picture from Saturday night that we look great in even though everyone else looks terrible.
But are you getting the most out of Facebook? Could you be posting more things to fewer people and having a nicer time as a result? We went digging around in the annals of the social network to bring you these ten tips that Zuck would never tell you about (because he just won't reply to your fanmail, dammit).
1. Hide updates from that one judgy aunt
If you aren't already intimately acquainted with Facebook's privacy settings, make sure that changes: they're born of countless software engineering hours and are the best way to stop that one annoying relative who misunderstands all your cool Internet Speak and posts stickers of robots falling over on every status update.
Hit the button next to Post (it shows your current settings, so it might say Friends or Public or Custom), choose Custom and you can specify exactly who you do and don't want to see what you're saying. You can also create lists of annoying people to hide things from regularly, and its available on mobile too.
Just hit the button next to 'Post' (it shows your current settings, so on my profile it says 'Friends' but yours might say 'Public' or 'Custom') on your status update and go to Custom. Here you can specify exactly who you do and don't want to see what you're saying. To save time, you can also create lists of annoying people to hide things from on the regular.
2. View your profile as someone else
Now walk a mile in someone else's shoes and have a look at your profile as if you are your judgy aunt, your BFF or even a passing stranger: go to your profile page and tap the button with three dots on it on your cover photo, then choose View As. It defaults to show how your profile looks to anyone you're not friends with.
This is your public profile, so hopefully a lot of your most sensitive details and posts are hidden (unless you're an exhibitionist). If you want to see how the page looks to someone you're already friends with, click the View as Specific Person link at the top of the profile, then type out the name of the friend in question.
3. Use Facebook Messenger on the web
Not only has Facebook turned Facebook Messenger into a standalone app on smartphones, it's done it on the web too - that means you can chat with your best buddies without the overwhelming clutter of theNews Feed and everything else on full-fat Facebook. Go to the Facebook Messenger website and log in using your credentials.
It works particularly well for all of those group chats you've somehow got yourself roped into: you can see a list of participants on the right, as well as a grid of photos recently shared in the currently selected conversation. You can mute certain chats with a click and even change their colour on screen.
4. Stop Facebook from following you around the web
Facebook can use your web browsing activity outside of Facebook to target you with adverts and show Facebook-powered ads on third-party sites, but you can turn both of these settings off - you're still going to see the same amount of ads, but they won't be so closely based on your browsing history.
Open up the ever-useful Settings page (via the dropdown on the toolbar) then click Adverts. The top option controls whether ad topics are based on your previous use of websites and apps, while the one underneath it controls whether Facebook-powered ads can be shown to you on other websites.
5. Clear out your connected apps
Go to Settings from the main drop-down menu on the toolbar (a down arrow) then click Apps in the menu on the left. Chances are there'll be at least two that you have no memory of ever interacting with, and a host of other apps you no longer use but which still have access to your profile and data. Have a clear out.
Click the cross icon next to any app you want to boot out (it'll say Remove as you hover over it), or click the pencil icon instead (Edit) to change what that app can and can't do with your data. Not only does it reduce clutter inside your Facebook feed, it also means you're less exposed to potential hackers.
6. Export your friends' birthdays
We have to admit this isn't exactly a hidden feature given that it is quite clearly stated on Facebook itself, but have you taken the three seconds it requires to export all of your friends' birthdays from the social network to your iCal, Google Calendar or Outlook? If not, what kind of friend are you?
Click Events from the main News Feed then Birthdays (on the right) to get to the feed, which you can plug into your calendar app of choice. Alas, you can't customise the export to only include the friends you are actually friends with, but the two calendars stay synced when you add new friends.
7. Check who's logged into your Facebook account
There are all kinds of ways you can keep your Facebook account safe from snoopers and hackers and most of them are collected on the Security page of Settings, as you might expect. Click Edit next to Where You're Logged In to see all the computers and devices your account has been accessed from.
If anything on there seems suspicious (an internet cafe in the Philippines or a phone you don't own) then click on End activity and change your password for good measure. It's also worth setting up Login Approvals and Login Alerts from the same screen to make it harder for someone else to log in as you.
8. Look up cool events happening nearby
If you don't like the look of the events you're being invited to on Facebook, seek out some others: on both the Facebook website and the mobile apps you can head to the Events page then scroll down to find events popular with your friends and nearby events popular with the Facebook community in general.
Only public events are shown in both cases so you're not accidentally going to turn up at a stranger's leaving do or an intimate book club gathering but it's good way of getting out there and finding interesting gigs and shows you might not otherwise know about. You can RSVP to all of them as usual too.
9. Get cosy with browser plug-ins
There's a whole ecosystem of plug-ins designed to make your Facebook experience more pleasurable, although they tend to come and go. FB Purity is one such browser extension, for example, designed to only show relevant information on Facebook and clean up all the clutter from your News Feed in an instant.
If you're a particularly secretive type, install Facebook Unseen which lets you read Facebook messages without your correspondent ever knowing you've read them. Sneaky. Plus there's Flat Facebook, which makes the whole interface look a lot nicer, and plenty of others if you have a look around.
10. Use Facebook's search to your advantage
Facebook's simple-looking search box is more capable than you might think - just accept the fact that you are a low-level stalker and get pretty specific. Try "people who work at Future Publishing" or "friends of friends who live in London" for starters, and use the tabs at the top to narrow down the search.
Other uses include "people who like The LAD Bible" so you know who to unfriend, "friends who like Bob's Burgers" so you can casually engineer a group hang - which all sounds quite creepy in theory, but in practice I'm sure it will only be a bit creepy at first and then fine after that, just like most of your social interactions.
11. Upload 360-degree videos to Facebook
You're not still uploading flat, two-dimensional pictures to Facebook, are you? It's not 2015 any more, so join the 360-degree revolution and post photo spheres for your friends to enjoy instead - you'll need a separate app on your phone to take them and we've published a thorough guide here.
Search Facebook for "360 photos" and you can see some of the pictures other people are posting. The format works best in places where people would actually want to look all around at the view, so save it for impressive landscapes or venues rather than every other photo of your kids or trip to the pub.
12. Block embarrassing posts from your timeline
Short of begging, you can't actually stop people from uploading embarrassing photos of you - but you can at least stop them from tagging you (so the post won't show up on your timeline). To do this, open up the Settings page on the web, click Timeline and Tagging, and turn the Review posts option on.
This works exactly as you might expect - any time someone tags you in a photo, place or post, you get to review it and either accept or reject the tag. You'll get notifications whenever you're tagged and you can review pending posts by clicking View Activity Log then Timeline Review from your profile page.
13. Use secret groups to plot world domination
Facebook Groups are another underappreciated element of the 'book. Zuckerberg and co actually use them internally for all their work-sharing so you can bet they've put a fair amount of effort into making them as useful as possible, and groups can be completely hidden from non-members if needed.
That means you could start a secret groups to launch a club, plan a holiday or discuss Taylor Swift ad nauseum without anyone but your squad being any the wiser. Lesser-known features in both public and secret groups include running polls and sharing files from your computer or Dropbox.
14. Save interesting internet content to read
Hey, you're a busy person. There are deals to be done and drinks to be drunk and important opinions to be shared with strangers you disagree with. You just signed in quickly to hate-check the profile of someone annoying and see if your office nemesis has added any new photos, that's all.
With that in mind you simply cannot be expected to keep up with every relevant thinkpiece shared by on Facebook, so use the Save feature - the Save post option appears in the little dropdown menu on everything in the News Feed, and you can click the Saved link on the left of the front page to catch up.
15. Make it harder for people to find you
Facebook's great for connecting with that old school friend or a long-lost work colleague - but what happens when you start getting hassled by someone you'd rather steer clear of? It seems like this happens a lot on the world's biggest and best-known social network, as there are a variety of features to tackle the problem.
Click the padlock button on the Facebook toolbar on the web then select Who can contact me? (or in more extreme circumstances, How do I stop someone from bothering me?). You can restrict who's allowed to send you messages and access more related options through the Privacy tab on the main Settings page.
16. Look back on your favourite friendships
Facebook knows who your favourite friends are based on how often you interact with them - unless your favourite friends don't use Facebook much, in which case the algorithm gets a bit skewed. If you want to see everything that's happened between you and someone else on Facebook, then it's easily done.
Open up the profile page of the person you're interested in, click the button showing three dots on the cover photo (on the right), then pick See friendship from the dropdown menu. The next screen shows you places and photos you've been tagged in together, wall posts you've shared, and more besides.
17. Download all your data
One day, the internet might go down, and then how will you recall all the things that have ever happened in your life if you can't access Facebook? Or look back on all the witty wall posts you've left down the years? Luckily, you can download all your Facebook data and store it (securely, we'd advise) offline.
Just go to Settings (on the dropdown menu from the Facebook toolbar), then click Download a copy of your Facebook data and follow the instructions. You'll need to enter your password (to prove you are who you say you are) and you get an email when the download (in HTML format) is ready.
18. Play games inside Messenger
DId you know there are a few mini games hidden right inside Facebook Messenger on mobile and the web? In the mobile apps, if you send someone a football (as in soccer) or a basketball, then tap on the ball in question, you can launch the relevant mini game - tap or tap and swipe to control the action.
If you're after something a little more sedate, try typing "@fbchess play" into Messenger on either the web or mobile and you're up and running with a game of chess. There may well be other games hidden away here that no one has yet discovered - let us know if you come across another way to waste time.
19. Only see updates from interesting friends
Facebook lets you split your friends up into lists - it's not a feature many people make use of, but it means you get much more control over who sees your posts and also what you see in your News Feed. Click Friends on the left of the News Feed then Create List to create a new group of your most interesting friends.
You can then put people in lists from the Friends tab of your profile page (click the dropdown menu next to each person). They won't be any the wiser and you can then open up this new list rather than the main News Feed. Facebook makes a Close Friends list for you automatically which works in a similar way.
20. Undo the mistakes you've made on Facebook
We've all been there (or have we?) - one lager shandy too many and suddenly you're indiscriminately liking anyone and everyone's posts and making comments under photos that are better left uncommented on. If you wake up regretful in the morning, all is not lost, as long as you act quickly.
From your profile page click View Activity Log and you get an overview of everything public or semi-public you've done on Facebook, including details of who can see what. Click the Edit button (a little pencil) and it's possible to delete the activity - it's (almost) as if it never happened, assuming no one saw it in the meantime.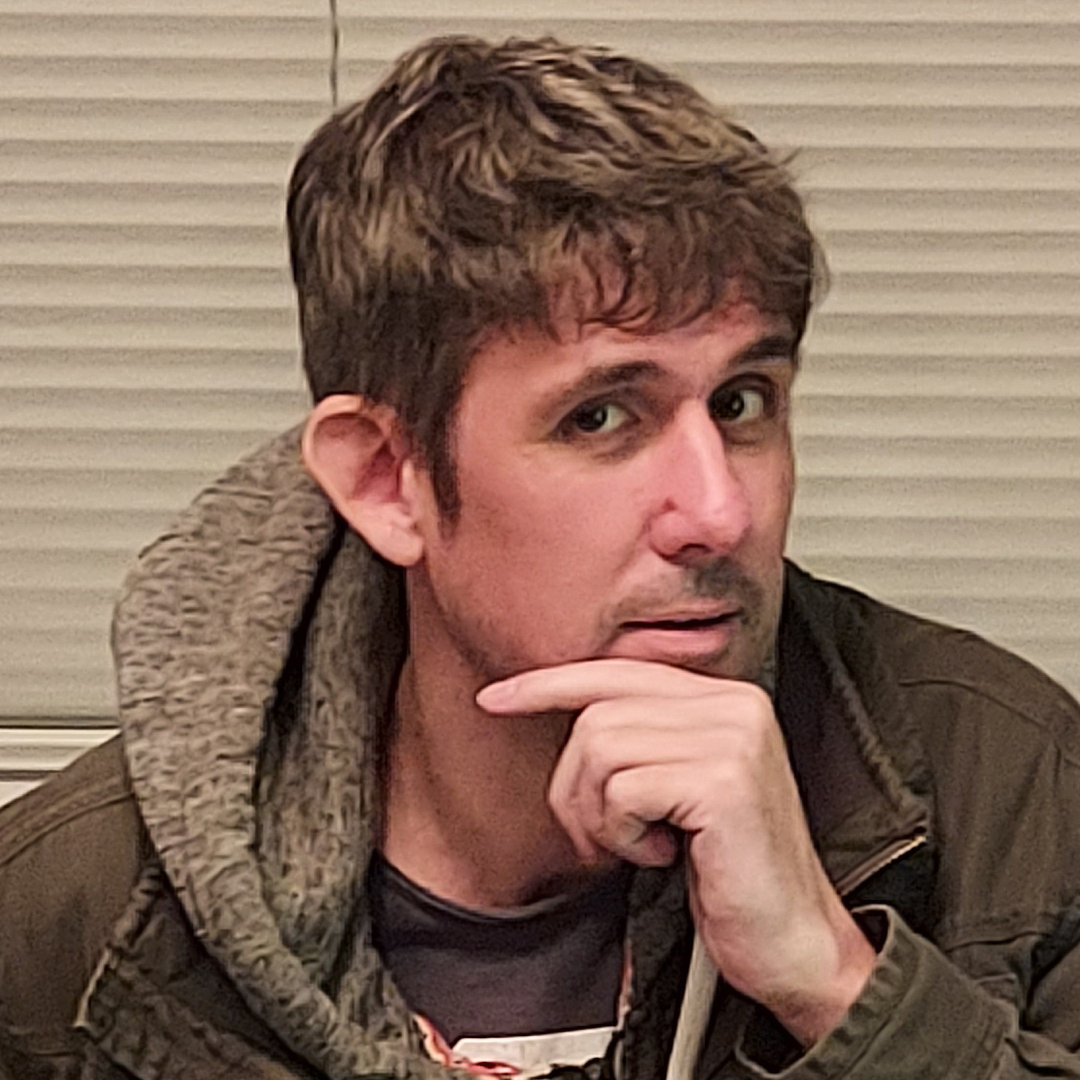 Dave is a freelance tech journalist who has been writing about gadgets, apps and the web for more than two decades. Based out of Stockport, England, on TechRadar you'll find him covering news, features and reviews, particularly for phones, tablets and wearables. Working to ensure our breaking news coverage is the best in the business over weekends, David also has bylines at Gizmodo, T3, PopSci and a few other places besides, as well as being many years editing the likes of PC Explorer and The Hardware Handbook.