The best Samsung Galaxy S20 Ultra deals in December 2023
One of the world's best smartphones is way down in price
No longer the newest or most powerful from Samsung and yet, Samsung Galaxy S20 Ultra deals still stand out as a top option. With high-end specs and a steadily falling price tag the S20 Ultra is an excellent phone.
Luckily, due to the fact it has almost been on the market for an entire year, we're now starting to see Samsung S20 Ultra deals fall quite drastically in price making it a much more affordable buy, cheaper than the new Samsung Galaxy S21 Ultra deals as long as you go for a contract.
Well, currently the Samsung Galaxy S20 Ultra looks like one of the best smartphones ever released. It has the best display of any phone ever (factually, not subjectively), a 5000mAh battery, a 6.9-inch display and a slightly ridiculous 12/16GB RAM.
All of those impressive specs are before you even consider the camera - the real selling point. There's now a 10x optical zoom and a absolutely massive 100x zoom. The Ultra even manages to make use of advanced pixel stitching technology for clean resolution in your photos.
Obviously, if you're not looking to spend a lot on your next smartphone, this won't be the choice for you. Maybe consider the smaller Samsung Galaxy S20 Plus deals or for a much lower price, Samsung Galaxy S20 deals. And for those who like the Ultra but want it a little bit different, Samsung Galaxy Note 20 Ultra deals are now here.
As for those set on the high-performance of the Ultra, you're in the right place. We've gathered all of the best Samsung Galaxy S20 Ultra deals and listed them below for you to compare.
Samsung Galaxy S20 Ultra deals comparison:
Category
Back to Mobile Cell Phones
Price
Samsung Galaxy S20 Ultra deals: this is the best choice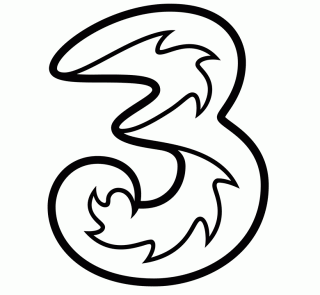 Samsung Galaxy S20 Ultra | Three | £19 upfront | 100GB data | unlimited minutes and texts | £54pm
The Samsung Galaxy S20 Ultra has a host of excellent deals available but right now, this offer on Three is the best choice. It costs just £54 a month and £19 upfront while rewarding 100GB of data, unlimited texts and minutes. All of that comes together to make an excellent tariff.

View this Galaxy S20 Ultra deal at Fonehouse
Samsung Galaxy S20 Ultra review:
Samsung Galaxy S20 Ultra review in brief
Going all out on Samsung with top-end specs
Specifications
Rear camera:
108 + 12 + 48MP
Reasons to buy
+
Depth vision camera
+
120Hz refresh rate
+
Improved battery life
Like we've said above, the S20 Ultra is two things - a masterclass in phone creation right now and....extortionately expensive. In other words, if you've got a limitless budget, this phone will be ideal for you.
It packs some massive features like a 5000mAh battery, 12/16GB RAM and even a pretty wild 6.9-inch display - it really doesn't do anything in half steps. And then looking at the camera, it feels like the best camera phone out right now.
Read our full Samsung Galaxy S20 Ultra review to find out more
SIM-free Samsung Galaxy S20 Ultra deals:
It's expensive, we know that. But the exact SIM-free price of the Samsung Galaxy S20 Ultra is £1,199.99...yep, it's a lot. Obviously with a price like that, you'll want to make use of as many price drops as possible. Samsung offers trade-in discounts for your old phones and make sure to claim your free Galaxy Buds+ for maximum value for money.
Samsung Galaxy S20 Ultra deals FAQ:
Samsung Galaxy S20 Ultra or iPhone 12 Pro Max?
Apple has now released its latest range of devices and that means a new competitor to the S20 Ultra. However, the big issue here is that due to the long difference in time between the two launches, Apple's latest is not going to come cheap.
So you're paying more Apple's new launch...is it better? Both devices come with 5G capabilities and while Apple's processor is faster, both feature market-leading cameras in different sectors.
Realistically, these are two of the most powerful phones on the market, offering top-tier specs across the board.
How to get the best price for Samsung Galaxy S20 Ultra deals?
If you're looking to order the Samsung Galaxy S20 Ultra, you'll already know that it will by no means come cheap. That's why it is well worth considering all the key ways that you can save a bit of extra cash:
- Trade-in: Just like in previous years, Samsung is offering trade-in discounts on all three new devices. Depending on what phone you have now, you can trade it in to score a discount of up to £450. This will massively help to dampen down the costs.
- Compare options: There are a lot of S20 Ultra deals out there, make sure you look through all of the options and find the absolute best one for you personally. For some, that will mean something on EE, for others a lower monthly cost.
- Consider all three devices: Yes, the Ultra is the most powerful and most impressive of the three handsets but it costs a lot more. Consider the drop down to Samsung Galaxy S20 Plus deals to save some cash while still securing the free buds. Or if you just want the cheapest option, Samsung Galaxy S20 deals are still great.
- Wait for the right sale: With both Black Friday and Amazon Prime Day almost here this year, it could be the perfect opportunity to get a discount on the S20 Ultra. Especially during Black Friday, the S20 Ultra could come way down in price.
S20 Ultra or S20 Plus - which is the better value option?
At the end of the day, this question will completely depend on what you want from your phone. If you want the best of the best, in the form of Samsung's most powerful phone yet, the Ultra will be the phone for you.
However, if you're not too worried about securing the handset device and are willing to take a slight drop in specs and features, Samsung Galaxy S20 Plus deals can be a great way to land a similar phone...just with a much better price tag.
What's the nearest S20 Ultra competitor from other brands?
If anything is going to be competing with Samsung Galaxy S20 Ultra deals, it will be the iPhone 11 Pro Max. It also costs a massive price and offers some of the world's best specs currently available.
However, this is obviously the usual argument of Apple vs Samsung with two different operating systems and approaches to how people will use their phones. This essentially comes down to which platform you prefer.
Is the Samsung Galaxy S20 Ultra worth its price tag?
It's not cheap...that much is obvious but is it worth that cost - that is for you to decide unfortunately. It is one of the world's best smartphones, it has possibly the most powerful camera possible, one of the best battery/processor combos and is pretty much high-end in all possible categories.
Essentially, if you want the best Samsung has, this will be worth your investment.
S20 or S20 Ultra: which one is the better value?
These two phones are surprisingly hard to compare for two devices from the same trio! That's because one is aimed at getting you the 2020 specs without destroying your bank and the other is for those with absolutely no budget holding them back.
The answer is simply that you should go with the regular S20 if you want the S20 range while keeping things relatively affordable and the Ultra for just the all-round best device.
S20 Ultra or the newer S21 Ultra: which is the better choice
Surprisingly, the Samsung Galaxy S21 Ultra is both the more affordable and better spec of the two handsets. This arguably makes it the obvious choice of the two.
However, there is some nuance to that idea. Because the S20 Ultra is older, contracts are more affordable and now, retailers are likely to be spending time discounting the handset.