Should you buy an Oculus Quest 2 or Meta Quest 3 this Black Friday?
The Quest 2 is on sale, but is the Quest 3 a better pick?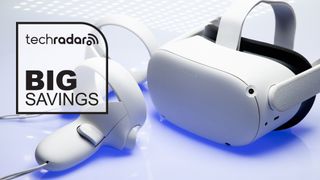 (Image credit: Boumen Japet / Shutterstock)
This year's Black Friday Oculus Quest 2 deals have launched and they've brought the Meta VR headset down to its best ever price. But should you buy the super-cheap Quest 2, or should you instead pick up the Meta Quest 3?
On the face of it the decision seems easy. The Oculus Quest 2's 128GB and 256GB models are both currently $50/$50 off – down to their best ever prices of $249/£249 and $299/£299 respectively – while the Meta Quest 3 is still $499/£499 at its cheapest (though it does come with a free copy of Asgard's Wrath 2).
It's not just about cost, however – the Quest 3 offers significantly better graphics, more power, and vastly improved mixed-reality capabilities. By paying extra you will get a better gadget, but is the added cost worth it?
To help you make a decision we've got this handy guide that'll show you the best Meta Quest 3 and Oculus Quest 2 deals this Black Friday period, and explain the reasons why you should buy each headset so you can decide which is best for you.
Today's best Meta VR deals (US)
Not in the US? Scroll down for UK deals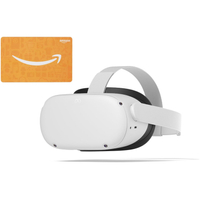 Meta Quest 2 + Amazon Gift Card: was $349.99 now $249.00 at Amazon
Right now you can save $51 on the Meta Quest 2 (128GB) and get a free $50 Amazon gift card as well as part of this holiday bundle. I've never seen a better Meta Quest 2 deal, and I expect this may sell out before Black Friday, so act fast.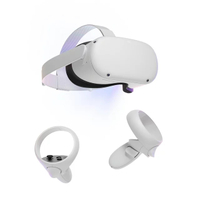 Oculus Quest 2 (256GB): was $349 now $299 at Walmart
If you want to spend a little more this Black Friday you could pick up the Oculus Quest 2 (256GB) model which is $50 off, and at its best price ever. If you plan to use your headset plenty then the extra storage might be worthwhile, though most people will be more than fine with the cheaper 128GB model. You can also find the same deal at Amazon and Best Buy if you'd rather shop somewhere else.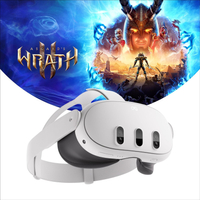 Meta Quest 3: $499 & get a free game at Amazon
The Meta Quest 3 isn't currently discounted, and likely won't be for Black Friday because it's so new, but you can get a free digital copy of Asgard's Wrath 2 when it launches later this year. If you'd rather not shop at Amazon the same offer is available from Walmart, Best Buy, and Target as well as others.
Today's best Meta VR deals (UK)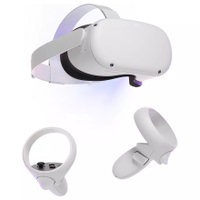 Meta Quest 2 and £50 gift card: was £349.99 now £249 at Argos
If you like to shop at Argos you can get a great deal on a Quest 2 that saves you £50 on the headset and gets you a £50 gift card to spend on whatever you like. This is effectively a £100 saving, so not something to be sniffed at.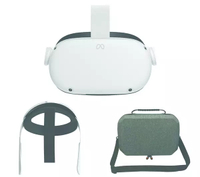 Oculus Quest 2 (128GB), Elite Strap and case: was £389 now £249 at Currys
Currys' bundle deal has just got better. Now you're saving £50 on Meta's Oculus Quest 2 VR headset and getting the official Elite Strap and a carry case for free. This is one of the best deals we've seen this Black Friday, and one you definitely don't want to miss out on.
Preferred partner (What does this mean?)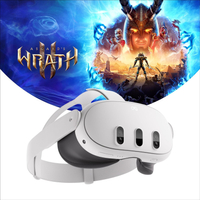 Meta Quest 3: £479.99 & get a free game at Amazon
The Meta Quest 3 only just launched so it was extremely unlikely it would see much of a discount for Black Friday. There is still a deal on though; if you order the headset before January 27, 2024, and activate it before February 9, 2024, you'll get Asgard's Wrath 2 for free when the game releases. If you'd rather shop elsewhere the same deal is available at Very, Currys, and Game among others.
Why you should buy the Oculus Quest 2
The biggest advantage the Oculus Quest 2 has is its price. The 128GB model is currently half the cost of a Meta Quest 3, and while it doesn't come with any free games, the amount you save would allow you to pick up a couple of VR apps and still have around $200/£200 left in your pocket, depending on what you buy.
What's more, pretty much every Quest 3 title is also available on the Quest 2. The only software you might have trouble using is anything that relies on mixed reality – the Quest 2 does have "passthrough" where you can see the outside world around you, but it's very grainy and in black and white. But for VR apps, the two are currently identical in terms of software catalog so you won't miss out on much.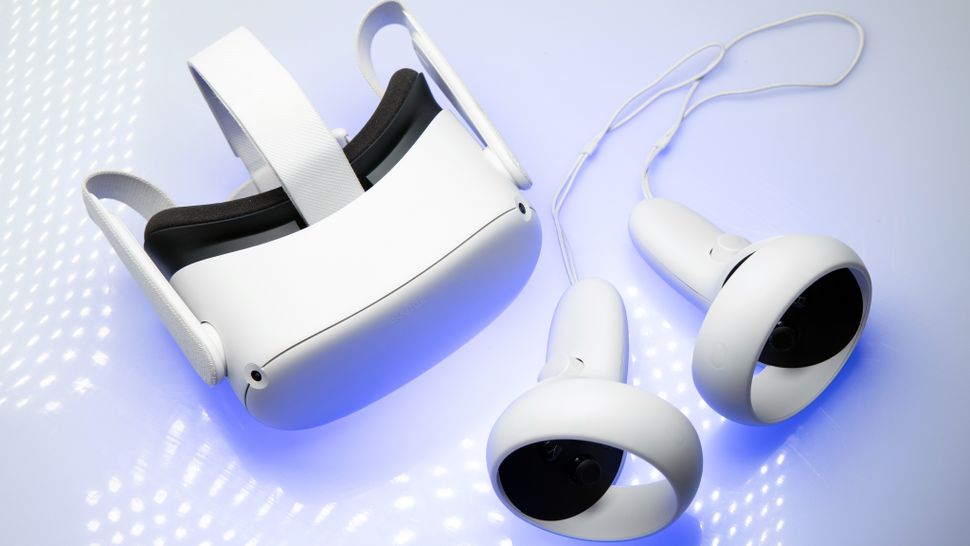 Lastly, if you're looking to upgrade your VR experience with accessories there are currently better deals on Oculus Quest 2 add-ons (both official and third-party) compared to the Quest 3. Improved straps can make the headset more comfortable – and give it a better battery life if they have built-in battery packs – while controller attachments can make your favorite titles feel more immersive.
If you're not sure you'll use VR all that much or you're on a tight budget then this is the headset we'd recommend. It's also a good option if you're picking the gadget up for someone who's a little rough with their toys – as it'll sting a lot less if this gadget gets broken compared to the pricier Quest 3.
Why you should buy the Meta Quest 3
The Meta Quest 3 is more expensive, but in exchange, you'll get a superior VR machine and a free copy of Asgard's Wrath 2 – which the developers promise is an incredible VR experience.
Everything from the displays to the design to the chipset and other internals used by the headset is better on the Quest 3, and the result is VR experiences with improved graphics and more complex environments for you to explore. Having tested both headsets side by side, the differences are night and day when using Quest 3 upgraded software.
What's more, the new Meta gadget boasts good full-color mixed reality. In our five-star Meta Quest 3 review we commended the improvements Meta has made in this department, adding that this feature is finally one we can see ourselves using all the time (and we do).
The Quest 3 will allow also you to enjoy the latest and greatest VR software for longer. While new apps currently launch on both headsets – and likely will for a little while – eventually VR projects will be dependent on the Quest 3's improved power and stop releasing on the weaker Quest 2. When this time comes (and it could be in the next year or two) you'll either need to upgrade your gadget or accept that you can only play older VR games.
If you plan to use VR a lot, want the best possible standalone VR experience, or want a VR gadget that will last you for a good few years before it gets completely replaced then we'd suggest the Meta Quest 3. Yes, it's more expensive, but even with this year's Black Friday Oculus Quest 2 deals the newer model is worth the added cost if you can afford it.
Meta Quest VR headset specs comparison
Swipe to scroll horizontally
| Header Cell - Column 0 | Meta Quest 3 | Meta Quest 2 |
| --- | --- | --- |
| Dimensions | 184 x 160 x 98 mm | 192 x 102 x 143 mm |
| Weight | 515g | 503g |
| Display | Two LCD displays | Single LCD display |
| Display resolution | 2064 x 2208 pixels per eye | 1832 x 1920 pixels per eye |
| FOV | 110 degrees horizontal, 96 degrees vertical | 89 degrees horizontally, 93 degrees vertically |
| Refresh rate | 72Hz, 80Hz, 90Hz, 120Hz | 72Hz, 80Hz, 90Hz, 120Hz |
| Chipset | Qualcomm Snapdragon XR2 Gen 2 | Qualcomm Snapdragon XR2 Gen 1 |
| RAM | 8GB | 6GB |
| Storage | 128GB or 512GB | 128GB or 256GB (64GB discontinued) |
| Battery life | 2 hours 12 minutes | 3 hours |
More Black Friday deals (US)
More Black Friday deals (UK)