The Oculus Quest 2 is better than you think, and Asgard's Wrath 2 could prove it
How can the Quest 2 run a PC VR game sequel? Here's the answer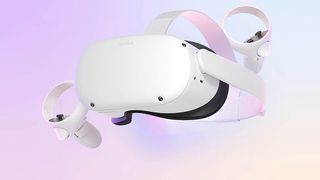 (Image credit: Facebook)
When I was drafting questions for my interview with Asgard's Wrath 2 Creative Director Grace Lingad, I was convinced we'd be chatting about a Meta Quest 3 title.
I'd been given an early look at Asgard's Wrath 2 ahead of its reveal at the Meta Quest Gaming Showcase 2023 and it looked like more than the meager Oculus Quest 2 headset could handle. It was boasting a campaign with in-depth RPG mechanics, multiple complex characters with unique skills to master, an expansive world filled with puzzles and minigames, and a never-ending dungeon that will test your mettle.
Couple this with the fact that Asgard's Wrath 2 is set to launch in winter 2023 (December) – which is after when I suspected, and now know, the Meta Quest 3 would drop (it has a fall release date, i.e. September October or November) – and it seemed likely that this Quest Gaming Showcase showstopper would be the first Quest 3 and Quest Pro exclusive.
So I was surprised when Lingad eagerly described how Asgard's Wrath 2 has been designed from the ground up for the Quest 2 – and that Meta's soon-to-be outdated hardware is more capable than we give it credit.
"Building smart"
The Quest 2 is home to plenty of great VR games and apps – for proof check out our best Oculus Quest 2 games list or my May 2023 VR apps round-up – but Asgard's Wrath 2 is a different beast. That's because it's promising to be "bigger and better" – per Lingad – than the original game, which was a PC VR exclusive title.
For many players, Asgard's Wrath represents the peak of VR gaming. Launched exclusively for Oculus Rift systems, this action RPG is what a AAA VR game should be – it has a beautiful VR world, an excellently intuitive interface, and combat that'll satisfy your primal urges and never gets old. But, as a PC title, it was running on much better hardware than that used by standalone headsets – unless you connect them to the computer, that is.
Let's look at Geekbench scores for the Quest 2 vs scores for a half-decent 2019 CPU (the year Asgard's Wrath was released), the Intel Core i5-9600. The i5-9600 was a solid pick for gamers who wanted a budget gaming PC – so very much not something used in high-end builds – yet it still performs between three and five times better than the Quest 2's Snapdragon XR2 depending on your metric. The Quest 2 has single-core scores around 470 and multi-core around 1130, while the i5 sits at 1500 and 5700 respectively.
According to Lingad, ensuring Asgard's Wrath 2 lived up to the player's expectations, while also running on less powerful hardware, was about "building smart." The game's art and engineering teams – which are comprised of industry veterans with decades of experience to their name – worked diligently to find ways to optimize their designs that didn't compromise the game's vision.
Lingad added that it also helped that Sanzaru Games is part of Oculus Studios. Because of this tight bond with Meta and the Quest hardware team, Lingad and her team had intimate knowledge of how the Quest 2 worked, and therefore how to get the most out of it.
More than power
She went on to explain that designing for the Quest 2 was about more than finding solutions to its limitations, it was also about taking advantage of the hardware's benefits.
Chiefly, this is untethered gameplay. Asgard's Wrath and its sequel are active games. Players are encouraged to get up on their feet, move around enemies, and use their full motion to swing their attacks and block incoming damage. But the constant cable connection can make movement tricky – as you dance around you might get tangled, or catch your arm as you flail wildly.
What's more, when tethered you need to stay in the same room as your PC. If it sits in a small office where space is limited then your VR experience would be further restricted – sure you could shift your computer to a different room whenever you play VR, one with more space to move around, but when you're geared up to hop into a game the last thing you want to do is redecorate your home.
The Oculus Quest 2 being standalone takes away these annoyances. There's no cable to catch yourself on, and you can easily set up a game wherever you want.
High hopes
I haven't yet had the chance to try out Asgard's Wrath 2 for myself, so we'll have to take the Creative Director's enthusiasm with a pinch of salt, but our talk has left me with high hopes for Asgard's Wrath 2 – and the games it might inspire.
Lingad says she and her team want their work to motivate other developers – especially those who have dismissed VR – and show them that there's not only a demand for engaging 60-plus hour VR AAA adventures, but that existing hardware can pull it off.
Unfortunately, we'll have to wait half a year or so to see if Asgard's Wrath 2 can deliver on its goals. But if it does, it could cause our entire best VR games list to radically change by this time next year.
Sign up to receive daily breaking news, reviews, opinion, analysis, deals and more from the world of tech.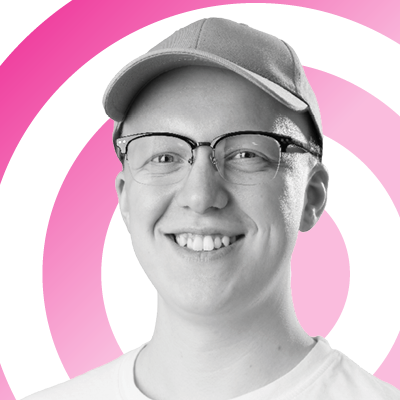 Senior Staff Writer, News
Hamish is a Senior Staff Writer for TechRadar and you'll see his name appearing on articles across nearly every topic on the site from smart home deals to speaker reviews to graphics card news and everything in between. He uses his broad range of knowledge to help explain the latest gadgets and if they're a must-buy or a fad fueled by hype. Though his specialty is writing about everything going on in the world of virtual reality and augmented reality.