8 Meta Quest Gaming Showcase 2023 games Oculus Quest 2 players must see
And everything else revealed at the Meta Quest Gaming Showcase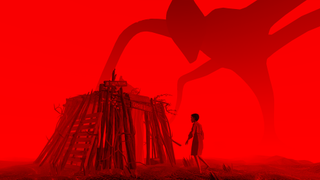 (Image credit: Tender Claws)
The Meta Quest Gaming Showcase 2023 has wrapped, and we were treated to a bevy of massive VR reveals including Assassin's Creed, Stranger Things, and Asgard's Wrath 2.
All of the new games are coming to the Quest platform and will be playable on your trusty Oculus Quest 2 VR headset, the Meta Quest Pro, and the newly unveiled Meta Quest 3.
As there were so many reveals we've highlighted just eight Meta Quest Gaming Showcase 2023 games that we thought were the ones you most need to know about; further down this page you'll find details for all the other announcements and trailers that'll show you what the VR experiences have in store for you.
Asgard's Wrath 2
The big announcement of the event is that Asgard's Wrath 2 is coming to Meta's standalone headsets – and this AAA VR experience promises to set a new bar for what's possible on Quest hardware. Despite being a follow-up to a PC VR game, this sequel promises to be bigger and better in every way, with a whole new massive map to explore, and new playable champions with a range of unique combat abilities.
Ahead of the reveal we had a chance to speak with Grace Lingad, the game's Creative Director, and she told us that Asgard's Wrath 2 can deliver over 60 hours of gameplay. There's the main story, a world full of side tasks (like VR fishing) to keep you distracted from your quest, and the brand-new Uncharted Rifts. These endless, procedurally generated explorations will put your skills to the test; when you fail you can choose to leave behind a helpful ally to aid other adventurers, or (if your death left you particularly enraged) you can leave behind a vicious foe that will attempt to defeat other challengers.
We're excited to give this game a go, and it's scheduled to come out in Winter 2023.
Assassin's Creed: Nexus VR
That's right, an Assassin's Creed game is coming to your Oculus Quest 2 later this year. We've known that some kind of VR entry in the franchise was in development since 2020 but after Ubisoft canceled the Splinter Cell VR game last year the AC game's fate was uncertain – now we know for definite that it's coming, and it should be landing soon.
The Quest Gaming Showcase teaser was pretty short – we just got its title, Assassin's Creed: Nexus VR, and a "this year" release date – but more details will be revealed at Ubisoft Connect on June 12. So if you have dreams of becoming a master assassin like Ezio Auditore you'll want to tune into that event to find out more.
Stranger Things VR
Fans of the hit Netflix series already knew that we'd soon be able to swap our TV screen for a VR headset to step into Hawkins with Stranger Things VR when it launches in Fall 2023. But at Meta's Showcase, we found out we won't be one of the heroes like Hopper or Eleven, instead, we'll become the embodiment of evil as the franchise's big bad: Vecna.
Banished to the Upside Down, as Vecna we'll slowly gain control of the monsters in this corrupted hellscape and use our powers to haunt the people of Hawkins, invading their minds and getting our revenge on Eleven and her friends.
Attack on Titan VR: Unbreakable
Announced late last year, we finally got our first look at Attack on Titan VR at the Meta Quest Gaming Showcase. Pre-rendered footage rather than actual gameplay, but it shows us UNIVRS' plans for the game; as members of the Scout Regiment, we'll strap on our ODM gear and head out to slay monstrous titans many times our size.
According to the devs, when Attack on Titan VR: Unbreakable launches in Winter 2023 it will have single-player and co-op modes that'll feature "dynamic combat" – the more Titans you defeat the harder the battles will become. It'll also be subbed and dubbed in both English and Japanese, so whichever side of the anime language debate you sit you'll be able to enjoy this title.
I Expect You To Die 3: Cog in the Machine
The hilarious James Bond-inspired VR escape room series I Expect You To Die is getting a third instalment, and we couldn't be more excited. Using your super-spy deduction skills – or some trial and error if you're more accident-prone – your mission (if you choose to accept it) is to thwart the plans of both Dr. Zor and a new threat, Dr. Roxana Prism. She's a former Agency inventor who believes she can create a robot agent that's better than you in every way.
As with previous entries in the series, you'll face a series of hectic puzzle-filled levels that you'll need to solve; fail and you'll be diced up, blown up, or meet a whole manner of other untimely ends. We adored I Expect You To Die 2 – awarding it a four-star review – and with Schell Games promising this new entry is "bigger and better" in every way we can't wait to play it when it lands this Summer.
Walkabout Mini Golf
At the Meta Quest Gaming Showcase pre-show, Mighty Coconut gave us a first look at two new courses headed to its amazing VR game Walkabout Mini Golf. The first is Journey to the Center of the Earth, the second installment in its Jules Verne-inspired level series, which will have us putting our way through courses deep below the planet's surface. The second is Laser Lair, the first in its Evil Lairs series, and it'll have a special fox hunt puzzle featuring Exploding Kittens – an "unhinged Uno alternative" that features on our picks for the best board games for two players.
We also got a look at Walkabout Mini Golf Pocket Edition, an iOS port that'll support crossplay between VR and mobile. Journey to the Center of the Earth launches on June 8, Laser Lair is coming in July, and Pocket Edition is set to drop sometime this Summer.
No More Rainbows
This tongue-in-cheek VR platformer unveiled at the Quest Gaming Showcase looks like a blast. In No More Rainbows, you're the Warden of the Underworld and your realm has been invaded but a terrifying horde of adorable critters – who have brought fun, cuteness, and rainbows with them. It's disgusting.
It's your duty to rampage through these terrors and destroy the beauty they've left in their wake. The visceral combat combined with the VR parkour makes No More Rainbows look like a cross between a melee-focused Doom with Gorilla Tag and we're all for it.
PowerWash Simulator VR
The popular cleaning simulator is officially making its way to VR, and it'll be launching later this year. We absolutely love PowerWash Simulator, its simple gameplay has you take your power washer and make dirty things clean again creating the perfect relaxing and stress-free environment.
Is PowerWash Simulator going to be the best VR game to launch this year? Probably not. But it does look set to deliver a more immersive version of the original's cathartic cleaning fun – and sometimes that's all you need.
Everything else
Meta's jam-packed stream had more than just eight announcements, and you'll find details and trailers for everything else it showed off at the Quest Gaming Showcase here.
Little Cities
Our favorite VR city sim is getting the update we've been waiting for. Sometime in June 2023, Little Cities players will finally be free to create their own bespoke islands in whatever shape they want. If you haven't tried Little Cities already, the Snadbox Update looks like the perfect time to finally give it a go.
Racket Club
This built-for-VR racket sport by developer Resolution Games looks set to scratch that same itch as Tennis from Wii Sports. We don't have a release date for it yet, but we're already desperate to play it.
Samba de Amigo
Get your maracas at the ready, as Sega's reimaging the iconic Samba de Amigo rhythm game for its first-ever VR title. This silly, energetic title is due to launch in Fall 2023, and when it does it could give the iconic Beat Saber a run for its money.
Arizona Sunshine 2
We got another look at Arizona Sunshine 2, the sequel to the popular zombie apocalypse shooter Arizona Sunshine. We still haven't been shown actual gameplay but the trailer revealed that your new canine companion Buddy will be assisting you with taking down the undead that are in your way.
Ghostbusters: Rise of the Ghost Lord
We got another look at the VR Ghostbusters game that's set to launch in Fall this year. In a solo adventure or team of up to four players, you'll wield iconic Ghostbuster gear to take down an all-new threat: the Ghost Lord.
We Are One
Out right now on the Quest 2 and Quest Pro, has you team up with looping clones of yourself to solve various shooter-based puzzles – if you're a fan of The Last Clockwinder this looks like a VR title you'll also enjoy.
Silent Slayer: Vault of the Vampire
Schell Games also unveiled Silent Slayer: Vault of the Vampire, a single-player VR vampire hunting horror game where "Silence is golden. Sound is death."
Vampire: The Masquerade - Justice
Instead of hunting vampires you'll become one in this VR adventure RPG set in the same world as Wraith: The Oblivion - Afterlife. Prowl the streets of Venice at night to sniff out the guilty and drink their blood.
UNDERDOGS
UNDERDOGS from Racket: Nx is a futuristic physics-based brawler that has you take on challengers in the New Brakka fighting pits using your five-ton Gorilla Mech. This action-packed brawler looks to feature a fair amount of depth with mech upgrades, and ways to influence matches outside of the ring by hiring hackers and dealing with gangsters.
Demeo Battles
Inspired by the popular VR fantasy tabletop game Demeo, Demeo Battles shifts the PVE adventures to turn-based PVP battles between opposing minions.
Dungeons of Eternity
This procedurally generated dungeon-crawling VR adventure will have you exploring an endless labyrinth filled with traps, enemies, and puzzles. Take it on the challenges on your own, or form a party with up to three players in multiplayer when this game launches later this year.
Death Game Hotel
This odd-looking VR title offers an intense story and an online mode in which you play a poker variant where you gamble with body parts as well as typical chips. We're not sure what to make of it, but it's sure to be up someone's street.
The 7th Guest
Vertigo Games has lovingly recreated the iconic CD-ROM Era game The 7th Guest in VR for VR. Later this year players will be able to return to Henry Stauf's haunted mansion for an immersive escape-room-style experience.
Bulletstorm
People Can Fly and Incuvo have teamed up to bring 2011's Bulletstorm to VR, a game that encourages you to take down hordes of monsters in the most creative ways you can find.
Onward
Tactical Shooter Onward is getting its 1.11 update this summer, which will bring two new weapons, more realistic movement, and a revamped killhouse and shooting range to help you hone your skills.
Ghost Signal: A Stellaris Game
Ghost Signal is getting a free Fleet Expansion which includes two new ships for players to utilize in their space battles, as well as some smaller changes like multiple save files, and a Relaxed Mode for calmer space exploration. Best of all, it's out right now.
NFL Pro Era
NFL Pro Era, the first-ever NFL and NFLPA-licensed VR football sim is getting a major update this year that promises to be more than just a roster change. Developer Status Pro promises we'll see the game get an "expanded focus on multiplayer, new modes, features, and more." We'll have to wait for the updates to arrive to know exactly what they entail.
Sign up to receive daily breaking news, reviews, opinion, analysis, deals and more from the world of tech.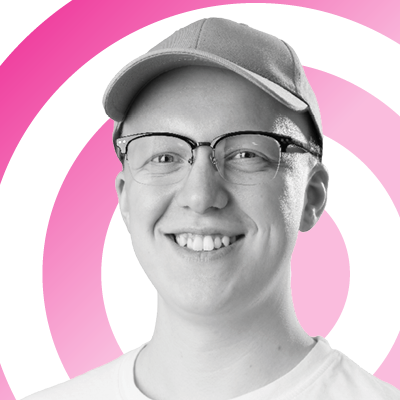 Senior Staff Writer, News
Hamish is a Senior Staff Writer for TechRadar and you'll see his name appearing on articles across nearly every topic on the site from smart home deals to speaker reviews to graphics card news and everything in between. He uses his broad range of knowledge to help explain the latest gadgets and if they're a must-buy or a fad fueled by hype. Though his specialty is writing about everything going on in the world of virtual reality and augmented reality.