Best board games for two players in 2023: top picks for you and a friend
Best
Contributions from
last updated
These are the best board games for two players
Best board games for two players: Jump guide
1. The list in brief
2. Best overall
3. Best budget
4. Best party game
5. Best coop
6. Best word-based
7. Best conversion
8. Best fast-paced
9. Best younger
10. Best for all ages
11. FAQs

The best board games for two players need to functions so that playing them as a duo takes away nothing from the experience. Normally when we think of tabletop games, we think of a whole group of people sitting around a table, but arranging play sessions and getting everyone together can be quite difficult.
Sometimes you feel like playing a game, a real board game, not the digital version designed to put you with players online or up against an AI, even if you know how to play board games online. Spontaneously finding players can be difficult if you can't rope in every person in the house. Other times, you just don't want to have a big group session, you just want to play something with a single family member. Thankfully, the board games on our list are either designed for two players in the first place or adapt to a two-player setup seamlessly.
We wanted to create a varied list including games of different themes, lengths and play styles, presenting you with a standout in each category – whether you're looking for an all-ages game, strategy or cooperative gameplay, this list has a game for you.
The Quick List
Best fast-paced
The best fast-paced card game for two
Jaipur is an incredibly quick best two-out-of-three card game for pairs which is ideal for those players wanting quick-fire action.
Best for younger duos
The best board game for younger duos
Bananagrams builds on the foundation of the likes of Scrabble but is aimed at younger people, and ditches the board for faster play.
Best for all ages
The best two-player board game for all ages
With its colorful cards and fun core loop, Sushi Go! is perfect for all age groups as it is easy to understand but hard to master.
The best board games for two players in 2023
Why you can trust TechRadar We spend hours testing every product or service we review, so you can be sure you're buying the best. Find out more about how we test.
Best overall
1. Ticket to Ride
The best board game for two players overall
Reasons to buy
+
Colorful board and pieces
+
Compelling gameplay loop
+
Competitively priced
Ticket to Ride allows you to go on a great rail adventure without ever actually leaving your couch. The aim of the game is to collect various types of train cars in order to claim railway routes across the country – or continent. The original edition is set in North America, but there are other versions set in different regions of the world to choose from.
The game builds tension by having to decide whether to expand your rail empire or add more train cars to your collection – while you're building your collection, your competitor may be claiming all the most valuable routes. While Ticket to Ride can be played with up to five players, the minimum you need is two. Its premise is pretty simple but it lets you be very strategic and provides hours of fun.
Best budget
2. Unstable Unicorns
The best budget board game for two players
Reasons to buy
+
Cheap price point
+
Easy to understand
+
Excellently drawn cards
Unstable Unicorns is a fun and simple strategic card game that sees you trying to fill your stable with the required amount of unicorns to win. But your opponent will try to knock the little delights out of your stable – and fill their own too – so they can win first.
Unstable Unicorns may start off sweet but may soon turn bit ruthless, as you steal unicorns and place downgrade curses on your loved one in order to come out on top. While you can play with up to eight players, a specific rule set allows you to play one on one. There are a fair few expansions for adult players you can grab to make things a bit spicier and, if you're feeling a bit naughty, there's also a NSFW version available.
Best party game
3. Exploding Kittens
The best party game for two players
Reasons to buy
+
Endlessly replayable
+
Hilarious and unpredictable
+
Lots of card variety
Reasons to avoid
-
More fun in larger groups
Exploding Kittens, like Unstable Unicorns, is a strategic card game but the premise is a bit simpler: don't pick up an exploding kitten. The aim of the game is to try and hinder your opponent to make sure they pick up a kitten but have no way to defuse it, meaning you win the game. Expect a lot of pointed attacks, thievery and kittens – the latter of which come in many (very odd) shapes, sizes and personalities.
The standard game can support up to five players but the rules have specific instructions if you want to play with two people. There are also plenty of expansion packs that you can pick up (we suggest the Imploding Kittens expansion) and both a party pack and a NSFW version.
Best cooperative
4. Pandemic
The best cooperative board game for two players
Reasons to buy
+
Lots of content
+
A wide variety of strategies
+
Consistently exciting
Reasons to avoid
-
Touchy subject nowadays
-
Games can be one sided
In Pandemic, you play as a disease-fighting specialist on a mission to stop the spread of several virulent diseases which have broken out simultaneously all over the globe. You need to fight the diseases in global hotspots while also researching the cure, working alongside the other player. In this game, cooperation is key.
You can play Pandemic with up to four players, but you can also play it as a duo. Conversly, it may be one of the best board games for two players without specifically being designed for it, because not all roles in Pandemic are equal, which means some players regard the game as a bit unfair. There are lots of versions available, as well as expansion packs. Once you've played Pandemic many times, you may prefer the Pandemic Legacy editions to keep things fresh, or play the game's digital version solo.
Best word-based
5. Scrabble
The best word-based game for two
Reasons to buy
+
Easy to understand
+
Tons of word combinations
+
Lots of replay value
Scrabble is a classic that works for two players just as well as it does for a bigger group, no rule adjustments needed. It's simple to pick up and somewhat educational. If somehow you've never heard of Scrabble before, the premise is easy to explain – you take a select number of random letters from a bag and then try to make words out of them by placing them on the game board. Each word is worth a certain number of points and the person with the most points at the end wins!
You can play Scrabble with up to four players at a time, but two is probably the perfect amount. It's a game that requires patience and may get quiet. If that doesn't sound like fun to you then we suggest checking out Bananagrams further down this list.
Best conversion
6. Codenames: Duet
The best two-player conversion
Reasons to buy
+
Geared around two people
+
Cooperative experience
+
Different strategies and approaches
Reasons to avoid
-
Smaller scale than the original
Codenames: Duet is a spinoff of word game Codenames – except this time players are working together. Codenames: Duet sees you and your partner working together as secret agents to try and track down your fellow agents, all while avoiding a band of assassins that are hunting you down. Codenames is about hints and clues. You have set words you need your partner to guess, which you must give clues for, as well as a set of words that you must try to ensure your partner doesn't say. You need to try and lead them to the right words, without saying them explicitly and without them saying the forbidden words.
Like many of the other games on this list, you can play with more than two players, but Codenames: Duet is designed with two players in mind, so it is a particularly good choice on a list of the best board games for two players.
Best fast paced
7. Jaipur
The best fast paced card game for two
Reasons to buy
+
Speedy pace
+
Lots of cards to choose from
+
Counters add new versatility
Reasons to avoid
-
Rounds can be based on luck
Named after the Indian city, Jaipur is a game about becoming a superior trader over your opponent. In each round, you swap cards from your hand into the pile or draw from the pile in order to gain goods that can be sold for the highest possible value. You get points for successful sales, and once you've successfully shown your trading prowess, you win.
Jaipur is simple to understand, takes only half an hour on average to play, and is designed to be played by two. Similar to games such as Unstable Unicorns, the fun here comes from snatching the cards your opponent desperately wants, paired with the capitalism element from the likes of Monopoly. Slowly building up your wealth feels good, and Jaipur just knows it, making it the best board game for two players who use this feeling without becoming unfair, even though luck is involved.
Best for younger people
8. Bananagrams
The best board game for younger duos
Reasons to buy
+
No board required
+
Easier than Scrabble
+
Quick pace
Reasons to avoid
-
Arguably more fun in larger groups
Bananagrams is similar to Scrabble, but instead of playing words against someone on the same board, you're tasked with making your own personal grid and shouting at your opponent every time you finish a new entry. You have to make your own word grid with the game's 144 lettered tiles. Every time you place a new letter, you'll shout "peel" as you and your opponent take a new letter that you have to fit into your grid somehow. You can move any tile at any time, so if you want to switch your words around so you can fit in a letter like Q, you're allowed to do that, too.
This is one of the best board games for two players, but the game can be enjoyed with up to six players. Bananagrams is also a perfect game to take on the move as there's no board, and it comes in a particularly portable banana-shaped case.
Best for all ages
9. Sushi Go
The best two-player board game for all ages
Reasons to buy
+
Accessible
+
Bright and colorful
+
Simple to play, hard to master
Reasons to avoid
-
Some unconventional quirks
Sushi Go! is a card game that is all cuteness without a secret layer containing explosions or warfare. Instead, it's fast-paced and sees you trying to create sushi dish combinations from the cards that go flying by. Each combination earns you points, with some combinations grabbing you more than others.
Sushi Go! can be played with up to five players but you can happily play it with just two, plus it's easy to take with you, making train and airplane journeys much more entertaining.
FAQs
What are the best 2-player board games?
For a 2-player board game to count as one of the best in our opinion it has to have been around for a time. Classics like Scrabble, Ticket to Ride and Codenames: Duet have fascinated players for a long time, and the number of people who pick them up keeps growing, showing that the gameplay ideas behind them are sound.
Is Monopoly a good 2-player game?
The naswer to this obviously depends on your personal preferences, but we think that traditional Monopoly can get slightly tedious with just two players. The game loses just a bit of its edge and potential for surprise. Publisher Hasbro must have felt this way, too, or they wouldn't have designed Monopoly: Rivals Edtion, a Monopoly designed specifically for two players.
Sign up to receive daily breaking news, reviews, opinion, analysis, deals and more from the world of tech.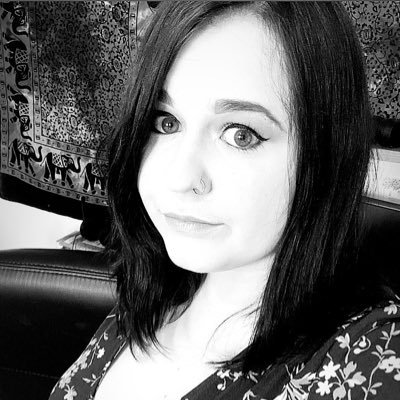 Associate Editor, TechRadar Gaming
Vic is TechRadar Gaming's Associate Editor. An award-winning games journalist, Vic brings experience from IGN, Eurogamer and more to the TechRadar table. You may have even heard her on the radio or speaking on a panel. Not only is Vic passionate about games, but she's also an avid mental health advocate who has appeared on both panels and podcasts to discuss mental health awareness. Make sure to follow her on Twitter for more.