Hello Neighbor VR is terrifyingly fun: the VR games and apps I played in May 2023
I've been on a VR Search and Rescue mission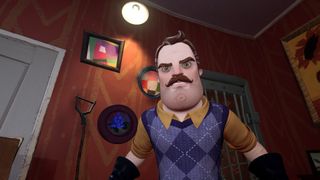 (Image credit: Steel Wool Studios / tinyBuild)
This month my VR adventures have had me exploring a creepy neighbor's house in Hello Neighbor: Search and Rescue, relaxing with 3D jigsaw puzzles in Puzzling Places, and becoming Darth Vader's apprentice in Vader Immortal.
If you have an Oculus Quest 2, PlayStation VR 2, Valve Index, or any other of the best VR headsets you'll know there are a lot of VR games and apps out there. To help cut through the noise I've got a list for you of some of the ones I've loved playing (and sometimes hated) this past month.
For our all-time favorites check out our best VR games list, but read on for my May 2023 round-up and also check out our thoughts on the Meta Quest Gaming Showcase 2023 announcements.
Hello Neighbor: Search and Rescue
Hello Neighbor: Search and Rescue is about a team of child investigators attempting to find their friend who went missing while exploring the depths of Mr. Peterson's house – the creepy neighbor that skulks around and seems to be up to no good. One of the kids hangs out in the treehouse directing while the others explore their own individual sections of the house. By working together using their individual abilities – for example, one kid has a flashlight for exploring the dark, and another has a baseball bat for causing mayhem – the team must make their way through the building and down into the basement.
Just watch out. Mr. Peterson is about and he isn't keen to have a bunch of kids rummaging through his things. When you hear his footsteps approaching we recommend hiding in a closet as soon as you can – you don't want him to see you and catch you.
While the game gives off some scary vibes – especially when the suspenseful music kicks in – it's thankfully not ever super frightening and remains pretty family-friendly throughout (ignoring the whole kidnapping thing). Unlike most horror-story villains Mr. Peterson won't harm you in any way; instead, he just grabs you, gives you a menacing glare, and resets some of the progress you've made. You'll also be forced to swap to another character – though you can return to playing as the kid that was caught pretty quickly, starting from the last closet they hid in.
This ever-present antagonist adds an excellent dimension to Hello Neighbor: Search and Rescue's escape room-style gameplay. Without Peterson, the game would have its challenges. Very few puzzles require the efforts of one kid – you have to bounce between them passing items and information between their sections of the home. But you aren't just trying to discover the solution to its various conundrums, you're trying to solve the puzzles whilst not getting caught. Rather than merely working through each challenge as they come, you have to find ways to lure Mr. Peterson away from where you want to go before you can progress. For fans of puzzle titles like me, this multi-faceted aspect was a delight to work around.
As much enjoyment as I had, Hello Neighbor: Search and Rescue is far from faultless.
For a start, as someone with only the most basic understanding of the franchise's premise (i.e. that the neighbor is sus), I wish the intro had given me a bit more context about why we're terrorizing Mr. Peterson. After breaking and entering his home it's clear that something strange is happening there, but Search and Rescue simply drops you into a backyard with a bunch of random kids and instantly expects you to be okay with following one into a massive hole that leads to their neighbor's house. Sure there's the odd missing poster (spelled "Simming" in the game) and evidence boards posted around the kid's hideout to suggest something is up, but I would have liked just a bit of text dialogue to catch me up to speed.
Another issue is that Hello Neighbor: Search and Rescue is somewhat buggy. The game never crashed but sometimes the graphics could get a bit messed up, and some object interactions aren't quite as smooth as they should be. Hopefully, these issues should be easy to fix with a post-release patch, as during my time with it I never unearthed any serious problems.
The developers say typical playtimes run between three and nine hours depending on how quickly you can solve the game's main puzzles, and how many bonus secrets you spend time searching for. While my cautious, diligent exploring has meant I'm on the higher end of that scale, those amongst you that aren't as terrified of Mr. Peterson might find you're able to tear through the puzzles much more quickly – and as such, may not feel you've got as much bang for your buck.
Hello Neighbor: Search and Rescue is out now and available on Quest, Steam, and PSVR 2 for $29.99 / AU$46.99
Puzzling Places
If you're looking to try something to calm your nerves after diving into Hello Neighbor, then Puzzling Places could be the app for you. It's a wholesome 3D puzzle app where you have to reconstruct virtual versions of real locations by slotting broken pieces together.
I tried it out on the HTC Vive XR Elite and it was super relaxing to rebuild the shattered blue temple and other locales that lay before me. It was surprisingly challenging, too, as you not only have to consider how pieces join up on the outside, but how they connect on the building's inside as well.
What's more, Puzzling Places has a good amount of content for you to sink your teeth into. The base game has 17 different levels, each with five difficulty ratings – 25, 50, 100, 200, and 400-piece versions – effectively giving you 85 puzzles to solve. When you've managed to finish them and want to move on to something new, the app's optional paid bonus puzzle packs could be right up your street. There are 13 at the moment and a new one is released every month.
Puzzling Places is available on Quest, the Pico 4, PSVR 2, and Vive for $14.99 / £10.99 / AU$22.99.
Vader Immortal
May the 4th, also known as Star Wars Day was earlier this month, and what better way is there to celebrate the occasion with some VR Star Wars titles that make you a participant in the action? Why watch Obi-Wan Kenobi swing a laser sword around when you can do it yourself? That's why I finally decided to pick up Vader Immortal – and I'm glad I did.
Vader Immortal is an excellent, albeit flawed, Star Wars romp. It has everything you could want: lightsaber combat, force ability testing challenges, and one-on-one time with the franchise's (neigh, pop culture's) most iconic villains. I loved every minute of it.
Unfortunately, Vader Immortal's three-part story can play out more like an interactive film rather than a full-on VR game. The occasions where you get to use the coolest tricks at your disposal are a bit too few and far between; I'd love it if there were just a couple more combat encounters for me to flex my lightsaber skills outside of the game's bonus training dojo. This would also help extend each chapter's run time, as they are surprisingly short.
If you're a fan of Star Wars, I'd highly recommend keeping an eye on this trilogy the next time there's a sale on the Quest store – because it was released in 2019 there's usually some bundle of all three for the price of just one or two episodes at full-price. I got it at a discount during the Star Wars Day sale, and while I had a blast I would have been pretty disappointed if I paid the full asking price.
All three episodes are available on the Quest platform and cost $9.99 / £7.99 / AU$14.99 each.
Star Wars Pinball VR
If you want more bang for your buck in terms of game time, then you might prefer one of the other Star Wars games I played this month: Star Wars Pinball VR. Sure, it won't have you mastering the force or hunting down your bounties, but it will deliver some immersive pinball action – and I can't get enough.
Much like some of my other favorite VR games, Star Wars Pinball VR doesn't promise you an awful lot (it's just pinball after all), but its execution of its simple premise is stellar.
Zen Studios cabinets are a perfect fit in VR, with them taking full advantage of the digital medium. There are the usual controls, flashing lights, and sound effects you'd expect from an IRL table, but at times the course will come to life with small spaceships and Star Wars characters that get involved in the gameplay – some levels have you bash Stormtroopers with the ball, and others have TIE Fighters which appear to try to disrupt your groove.
There's also a solid career mode that has you revisit the game's 10 cabinets with unique rules. Some levels introduce a time limit, others only let you move the flippers so many times. It's a great way to mix up the usual gameplay, while also helping to hone your pinball skills.
I have lost so many hours to this game, and on more than one occasion I only stopped playing because my headset's battery ran dry. Just watch out: if you become as engrossed as I can, you might try to lean on one of the tables after forgetting they aren't really there – my body and pride were bruised but at least my Oculus Quest 2 survived the fall.
Star Wars Pinball VR is available on Quest and Steam and costs $24.99 / £19.49 / AU$35.95.
---
Not liking the look of anything on this list? Check out the VR games and apps I played in April 2023 and the VR games and apps I played in June 2023.
Sign up to receive daily breaking news, reviews, opinion, analysis, deals and more from the world of tech.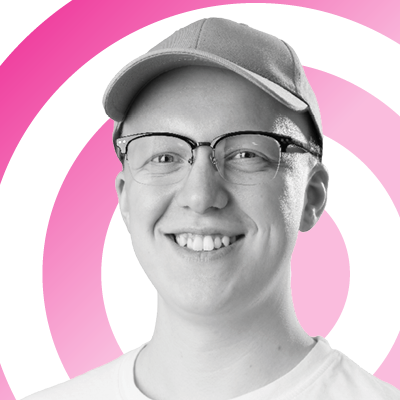 Senior Staff Writer, News
Hamish is a Senior Staff Writer for TechRadar and you'll see his name appearing on articles across nearly every topic on the site from smart home deals to speaker reviews to graphics card news and everything in between. He uses his broad range of knowledge to help explain the latest gadgets and if they're a must-buy or a fad fueled by hype. Though his specialty is writing about everything going on in the world of virtual reality and augmented reality.