The best Oculus Quest 2 games have the power to transport you to a different world in the most literal sense currently possible. VR tech is fascinating in how it lets us control our games with our bodies, truly a technology many of us have dreamed of since the first rhythm game peripherals.
The VR games on this list showcase what's currently possible with virtual reality, so whether you've already made the jump or are still looking for the best Meta Quest 2 deals, we show you what you can look forward to, and what the best in each gaming genre for VR is. Shooting, platforming, even citybuilding – VR offers plenty of ways to interact in games, and the best Oculus Quest 2 games make the best of the technology.
While this list is specific to the Oculus Quest 2, we also have a list of the best VR games for any platform, in case the Oculus isn't your first choice or you simply want even more options. VR gaming isn't limited to PC either. Soon, we'll see the launch of PlayStation VR 2, which may be an alternative for you if you're looking for VR gamest hat feature PlayStation's very own heroes.
Best Oculus Quest 2 games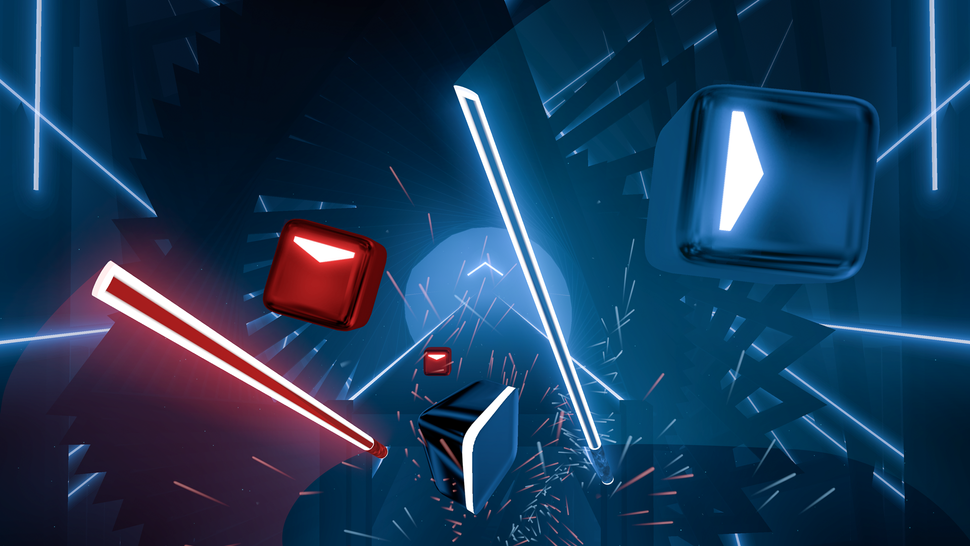 If you're interested in VR gaming then you've almost certainly heard of Beat Saber, and trust us, you should believe the hype. For the uninitiated, it's Guitar Hero meets Star Wars: while a song plays blocks fly towards you and you slice them using the two lightsabers in your hands – while also dodging obstacles.Beat Saber is a completely new way to enjoy rhythm games, both fascinating to watch and exciting to play. We know dance mats, drums and guitar peripherals, but we've never sliced to the beat like this before.
Stick with it, and you'll eventually enter a state where your arms operate independently of thought. Plus (exclusively on the Quest version of the game) there's 360-mode for some of the songs where blocks can fly at you from all directions Hooking up external headphones (especially ones with deep bass) is a must so you can enjoy tracks from Billie Eilish, Imagine Dragons, Linkin Park, and BTS with the best audio possible.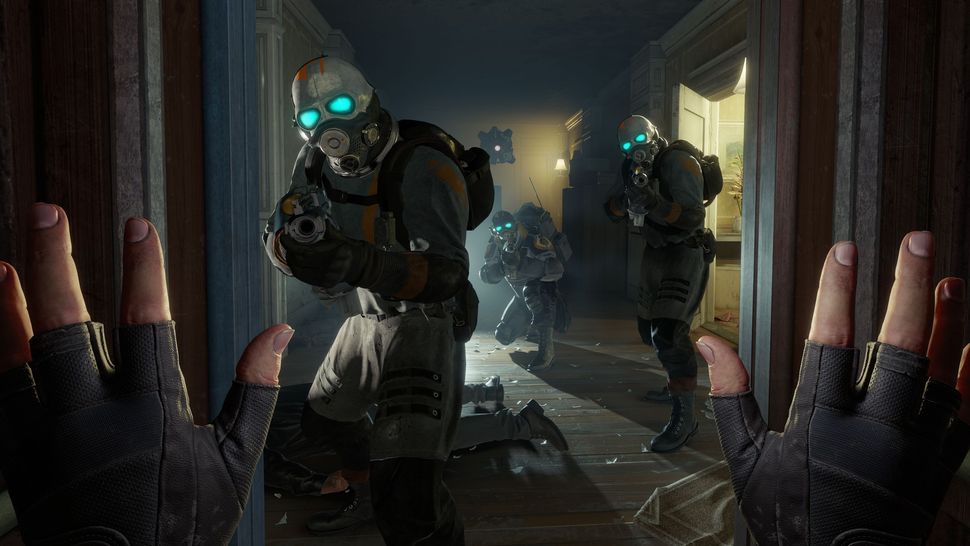 Half-Life: Alyx is available exclusively on Steam – if you have a gaming PC you can play Alyx through Steam VR with a special Oculus Link cable. Alyx is generally considered to be one of the best VR games out there and it is easy to see why. It's a showcase of exciting VR technology, it looks and sounds fantastic, and it has a great story, even though it's not the Half-Life sequel fans have been waiting for. Half-Life Alyx cannibalizes Half-Life 3 in the best way possible, taking a game we will never see and acknowledging the dreams we had for it. This game is definitely worth looking into the best PC for VR gaming, just so you can make the most of the world.
Half-Life: Alyx knows how to play with haptics in a way that feels especially good in VR and is still true to the world of the game. Instead of a gravity gun, you use gravity gloves to pull things towards you and let them go, which is persistently fun to do. Puzzles make clever use of 3D space and yes, the gunplay is great, too.
I Expect You To Die 2 is the perfect James Bond simulator, putting you into the shoes of a bonafide international superspy on a mission to take down a criminal organization no matter what convoluted traps stand in your way. This game gives you the kind of escape room puzzles that make VR a potential contender for the real thing.
You'll have to outsmart villains, but as our I Expect You To Die 2 review will tell you, you're likely to fail a fair amount of times in hilarious ways until you can pull of the suave superspy act. With its charming characters, (including the brilliant voice acting of Wil Wheaton) and spy-cliché filled story, I Expect You To Die 2 delivers a splendid balance of grand adventure, humor, and puzzles that will leave you feeling like a genius and an idiot in equal measure.
Little Cities is a city sim built from the ground up for VR and is the best example of the genre on the Quest 2. It has an intuitive control scheme that is as cute as it is simple, and it blends perfectly with the toy-like aesthetics of the world you're building.
As you progress you'll unlock new islands to build cities on, each with its own unique mechanics – including one that had a volcano that burnt our structures down on more than one occasion. Your goal is to make the best city possible in each location, managing your citizen's happiness while also trying to ensure your city has the resources it needs. Citybuilding and management works in VR, who would have thought?
We recommend both Moss and its sequel Moss: Book 2, for fairytale platforming fun that gives you one of VR's cutest heroes. This is a great entry game for younger players, but it also works for all of those who are looking for something nice and dreamy. It can feel like a lot of VR is very combat-focused, even more so than gaming on other platforms, and while Quill the mouse is a brave knight, her fairytale world is one of the more relaxed VR offerings.
That doesn't mean Moss doesn't offer soem serious puzzling – you as the player may be looking down at Quill, giving the game a more traditional perspective, but controlling and figuring out the puzzles is tricky in the best way.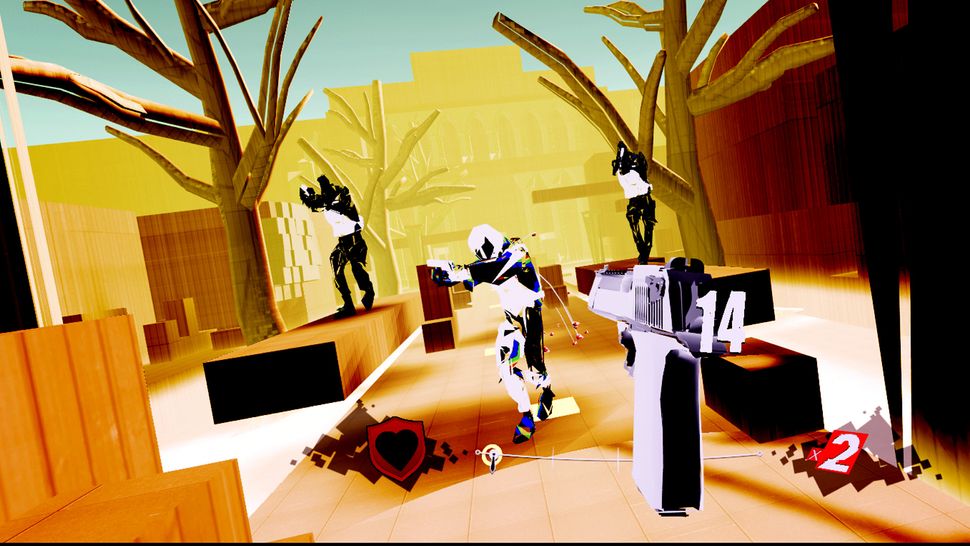 Pistol Whip has often been compared to the best Oculus Quest 2 games like Beat Saber, but with guns instead of lightsabers. However, here you don't "just" slash to the music – you run, dodge bullets and take out enemies, earning bonus points if you can shoot them in time to the backing track.
It is the perfect combination of rhythm, shooting and dodging, all in all a great workout. The free campaign updates have introduced stories and levels set in a cyberpunk future and now also the Wild West. The new content means you'll have plenty to play, and with challenge modifiers to try out and global leaderboards to compete over you'll have plenty to do.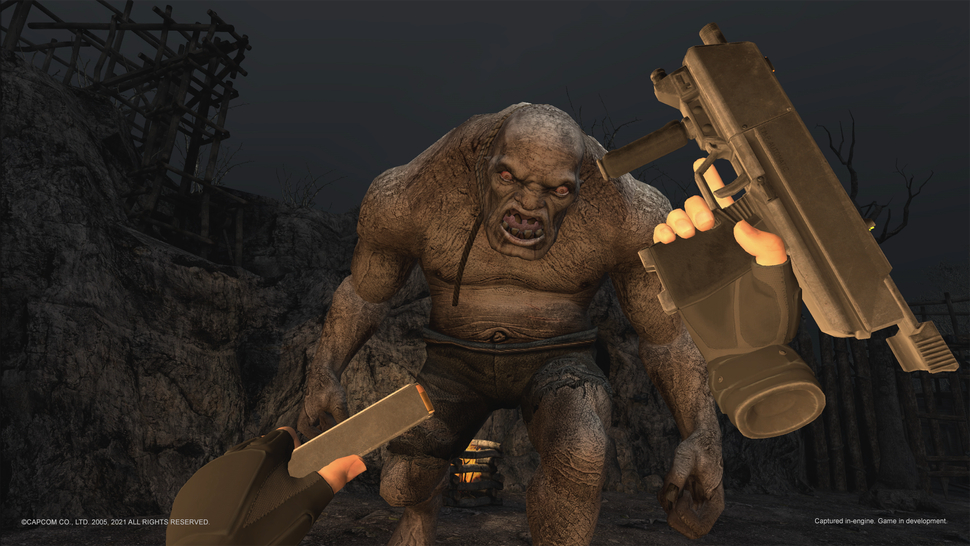 Resident Evil 4 VR turns one of the best Resident Evil games into one of the best games for Oculus Quest 2 and VR in general. As you can glean in more detail in our Resident Evil 4 VR review, Capcom's classic has been carefully reconstructed for this virtual reality experience, putting you into the body of Leon S. Kennedy for some first-person undead-slaying action. Fans of the original will feel right at home while newcomers to the game will be impressed by the updated graphics and textures that make you forget you're playing a game that's over a decade old.
Capcom and Oculus have also managed to perfectly blend immersion with comfort. The many comfort options let you fine-tune the settings to suit your specific needs without taking you out of the experience at all, while the immersive inventory and realistic gunplay will make you feel like a badass as you take on monsters.
If you're a fan of Star Wars, then you'll love Star Wars: Tales from the Galaxy's Edge's story. It sees some of our all-time favorite characters, like R2-D2, C-3PO and even Yoda, join us on a space adventure to the planet Batuu. This is another way VR makes nerd dreams come true, immersing you in George Lucas' world like never before.
You take on the role of a droid repair technician aboard a starship. When pirates attack you hit the escape pods and crash land on Batuu, where you'll have to battle enemies and find clues to recover your lost cargo. You can also take part in a couple of short adventures from the perspective of other characters in the Star Wars Universe like a Jedi padawan and Bounty Hunter droid. Generally, Star Wars: Tales from the Galaxy's Edge makes you feel like Han Solo. Thanks to the Last Call DLC, this game is much more polished, and while we've always liked it we'd now say we absolutely adore it. The DLC expands on all of the game's stories, making it feel like a much more complete package and doesn't add much to the game's overall price.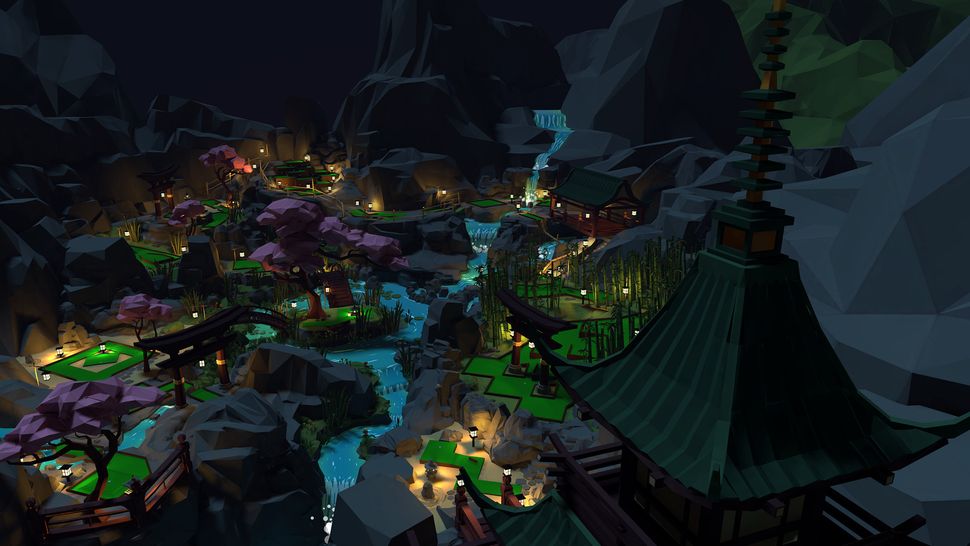 Walkabout Mini Golf is a truly splendid golfing simulator, complete with eight expertly crafted courses and realistic mechanics that will keep you immersed for hours on end. We even went so far as to say that it is one of the best Oculus Quest 2 games and that everyone owning an Oculus Quest 2 needs to play play Walkabout Mini Golf. It's a perfect example of how VR works for everyone who loves or always wanted to try something like Switch Sports, getting you to play a sport in a less demanding way than the real thing.
While this Oculus Quest 2 game doesn't promise as wild a ride as some of the titles on this list its perfect execution of what it's trying to achieve makes it more than worthy of a place on this list.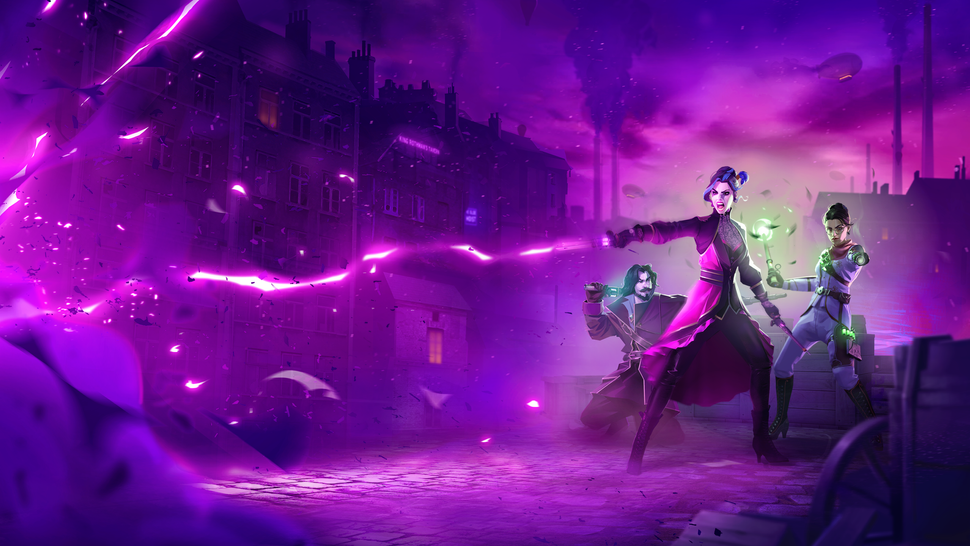 The incredible Wands Alliances combines the exhilarating gameplay of hero shooter Valorant with Harry Potter's diverse spell list and epic wizard duels, and sprinkles in the strategic movement of chess to create simply one of the best Oculus Quest 2 games available.
Wands Alliance is great if you're looking for a more wholesome shooter, get a good physical VR experience and simply feel badass with or against friends in 3v3 battles. This the team-based VR shooter you've been waiting for, and likely the best shooter on the Quest 2.
Best Oculus Quest 2 games: FAQ
What Oculus Quest 2 games are coming out in 2023?
This year you can look forward to the likes of Resident Evil: Village VR, Ghostbusters: Rise of the Ghost Lord and even a Stranger Things VR outing.
More highly anticipated games include a new title based on the Alien franchise and Dark Pictures: Switchback VR, from the makers of Until Dawn and The Quarry.
What is the best Oculus Quest 2 game right now?
The answer to this question obviously depends on what you're looking for, be it a shooter or something a little lighter like the whimsical mouse adventure Moss. Our top pick for the best Oculus Quest 2 game goes to Half-Life: Alyx. You will get more out of it if you're already a Half-Life fan, but this is a game that offers the perfect blend of a great story, beautiful visuals and VR gameplay that's both satisfying and fun.