The Asus ROG Strix Flare II Animate is a good choice for people who want a premium keyboard but its bulky design coupled with its mish-mash of features results in a messy device.
Pros
+

Comfortable typing

+

Great performance

+

Robust media controls
Cons
-

Bulky design

-

LED animation isn't impressive

-

Long cable adds clutter

-

Expensive
Why you can trust TechRadar We spend hours testing every product or service we review, so you can be sure you're buying the best. Find out more about how we test.
ASUS ROG Strix Flare II: Two-minute review
In my experience, the best gaming keyboards tend to come in two flavors: a simple, modest keeb or a complicated, feature-packed device. The Asus ROG Strix Flare II Animate absolutely fits in the latter.
There's nothing subtle about this keyboard. It's a device that demands your attention, serving as the centerpiece of a PC setup second only to the rig or maybe the monitor. You can't ignore it even if you wanted to. It's a big boy too, measuring 435mm x 165mm x 38mm (about 17 x 6.5 x . 1.5 inches). It takes up a lot of space and unapologetic about it.
One aspect of its heft because it is a full-sized keyboard, so it was always going to take up a lot of room. The other half is what's there apart from the keys. On the left you have media control buttons for consuming content. On the top right, you have a fully animated LED graphic; hence the word "Animate" in its name. Of course, the Flare II sports RGB lighting ready to bathe your room with a rainbow array.
Clearly this keyboard is talking the talk. All eyes on the Asus ROG Strix Flare II Animate. But the question can it walk the walk? Can this gaming keyboard perform at a high level? As a matter of fact, it can. Under the hood of my review unit, the Flare II came with ROG NX Red switches, delivering lighting fast performance performance and a smooth, linear feel. The lightest touch of your finger sends out an input.
Image 1 of 2
Typing on the Asus ROG Strix Flare II Animate was a nice experience overall. It is a full-sized keyboard, which is my preferred layout. It offers the perfect amount of room for my hands.
As I said earlier, my review unit came with ROG NX Red switches. These have an actuation of 2mm and a total travel distance of 4mm. A light tap is all you need for the keyboard to register an input. You don't have to mash buttons, and as a masher myself, I enjoy not having to do that. I expect and appreciate consistency with my keyboards. The NX Reds deliver great consistency. Plus, the Strix Flare II has anti-ghosting software ensuring the appropriate presses are sent and no phantom presses occur.
To give you some concrete examples, I won several games of Valorant, which I chalk up to this keeb. The response time is down to a millisecond, allowing me to juke my opponents before they knew what hit them. Thanks to their speed, I managed to break my bad habit of mashing buttons whenever I play Final Fantasy XIV. I was able to put my complete trust in these keys knowing my action or skill would come as intended.
I do have to say, had I been given the choice, I would actually go for the ROG NX Brown switches. Those are also an option. I prefer Brown-capped mechanical switches since those tend to be tactile – easier on my hands and, speaking as someone who does a lot of writing, can be a life saver. Neither the Reds or Brown offer that clicky feedback that many people like. If you're in that group, I recommend the ROG NX Blues.
Image 1 of 2
Performance is where the Asus ROG Strix Flare II Animate really shines because it's the only aspect of this device that's straightforward.
I found the keyboard to very cumbersome to use. Each of its features seem like a good or interesting idea on paper. However, in practice, it becomes a total mess. Features either dampen your overall user experience or just aren't fully fleshed out.
One problem with the Strix Flare II is the top portion. The media controls are great –you have a dial for the volume, a switch to skipping or going back to certain songs, and a Pause/Play button on the side.
My issue are with the two other buttons present: a Win Lock button to disable your Windows key and a brightness button. The Win Lock can save you from accidentally bringing up the Start menu when you meant to hit the spacebar while the brightness button is for lowering and increasing the brightness level of your RGB lights. These are good to have, yes. I just wish they were implemented better. They add unnecessary bulk in my opinion, and I would've preferred if they were secondary actions of certain Function keys.
Another issue here are the LED lights. You can change the animation using the Armory Crate desktop app. Choices include the ROG eye logo, a lightbulb, and some hearts. This is cool for like 15 minutes, but the novelty wears off when you realize they do much else other than add bulk. I might've changed my tune if you could add your own animations, but you can't.
But what really gets me is the two-meter-long woven cable. It ends in a pair of USB-A plugs: one to power the keyboard, the other to enable USB passthrough for peripherals. The passthrough port, located at the top of the Asus Strix Flare II, is a good idea as it allows the keyboard to make up some of the space it takes up – assuming you have all the drivers. I connected my ROG Chakram X mouse after installing the latest patch, and it was great. It even works with my PlayStation 5 controller. Awesome.
But you're stuck with a six-and-a-half foot long nylon rope on your desk. You can't use Bluetooth because it doesn't support it. Nor does it support 2.5GHz wireless. And you can't remove it either because the cable is embedded into the back of the keen. You're stuck with this monster. It adds so much to desk clutter.
Yeah, you can rearrange your setup so that the Flare II's cable is not in the way, but do you really want to move furniture or would you rather play video games?
Asus ROG Strix Flare II Animate: Specs
Swipe to scroll horizontally
| | |
| --- | --- |
| Layout: | Full |
| Switch: | ROG NX Red, Brown, and Blue |
| Programmable keys: | Fully programmable keys via Armory Crate |
| Dimensions: | 435 x 165 x 38 mm (17 x 6 x 2 inches) |
| Weight: | 2.5 pounds |
| RGB: | Yes |
Asus ROG Strix Flare II Animate: price and availability
How much does it cost? Available on Amazon for $174.99 / £199.99
When is it available? Available now
Where can you get it? Available in the US and UK
First time buyers will probably be put off by that price tag. At nearly $200, it's pretty expensive. It's actually one of the more expensive options out there. I do want to mention the $179 option for the Asus ROG Strix Flare II Animate sporting the ROG NX Red linear switches. You can also buy the model with ROG NX Brown tactile switches on Amazon for $220. Asus claims there's a RX Blue switch option for people who want a more clicky feel, but at the time of this writing, we can't find it online.
Would I buy this keyboard? If it was deeply discounted, sure. I just think there are better options out there like the Razer Huntsman v2 Analog. It's a full-sized keyboard too, but a lot less bulky. For something smaller, I recommend the Cherry MX 8.2 TKL keyboard. I like that one way more.
SHOULD I BUY THE Asus ROG Strix Flare II Animate?
Buy it if...
You want a luxurious keyboard
This is an opulent keyboard thanks to a wide array features, ideal for people who want to make a statement.
You want good performance
Sporting ROG RX Red switches, this is a great pick for those who want lighting fast speeds.
Don't buy it if...
You're on a budget
Luxury comes at a cost. With prices starting at $180, the Strix Flare II animate is one of more expensive options out there.
You're don't have a lot of space
Because of the media controls, LED animation panel, and two meter cable, the Strix Flare II demands a lot of room.
Asus ROG Strix Flare II Animate: Also consider
Swipe to scroll horizontally
| | | | |
| --- | --- | --- | --- |
| Row 0 - Cell 0 | Asus ROG Strix Flare II Animate | Roccat Vulcan II Mini | Razer BlackWidow V4 Pro |
| Price: | $179.99/£199.99 | $99.99/£98.90 | $229.99//£236.23 |
| Layout: | Full | Tenkeyless | Full |
| Switch: | ROG NX Red, Brown, and Blue | Roccat Titan II Optical Red Switch | Razer Linear and Silent |
| Programmable keys: | Fully programmable keys via Armory Crate | Easy-Shift [+] for programmable layer. 30 multi-function smart keys, mod-ready | Programmable Macro keys |
| Dimensions: | 435 x 165 x 38 mm (17 x 6 x 2 inches) | 116 x 326 x 31 mm (4.5 x 13 x 1 inches) | 466 x 152.5 44 mm (18 x 6 x 2 inches) |
| Weight: | 2.5 pounds | 1.20 pounds | 3.61 pounds |
| RGB: | Yes | Yes | Yes |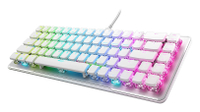 Roccat Vulcan II Mini
If you're looking for a mod friendly keyboard, check out the Roccat Vulcan II Mini which supports third-party keycaps
Read our full Roccat Vulcan II Mini review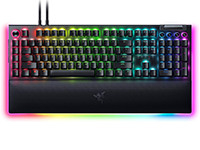 Razer BlackWidow V4 Pro
The Razer BlackWidow V4 Pro is an expensive keyboard worth the price thanks to its awesome performance and better design than the Strix Flare II.
Read our full Razer BlackWidow V4 review
How I tested the Asus ROG Strix Flare II Animate
Tested the keyboard over a week and a half
Did my work on the Flare II
Played games during down time
My testing period lasted over a week and a half, almost two. I spent it mostly doing work, including this very review, and my own personal writing. Throughout all the hours I spent typing away, I didn't suffer any hand fatigue or anything. But as I said stated earlier, I would go for the Brown switches. I stay proactive by trying to mitigate or eliminate any potential risks to my health as much as I can.
Gaming is where the Strix Flare II really shines. As mentioned earlier, I played Valorant, Final Fantasy XIV, plus the Resident Evil 4 remake. All wonderful experiences. I didn't experience any issues or annoying moments while gaming that wasn't a result of the enormous woven cable. Performance is top notch here.
First reviewed August 2023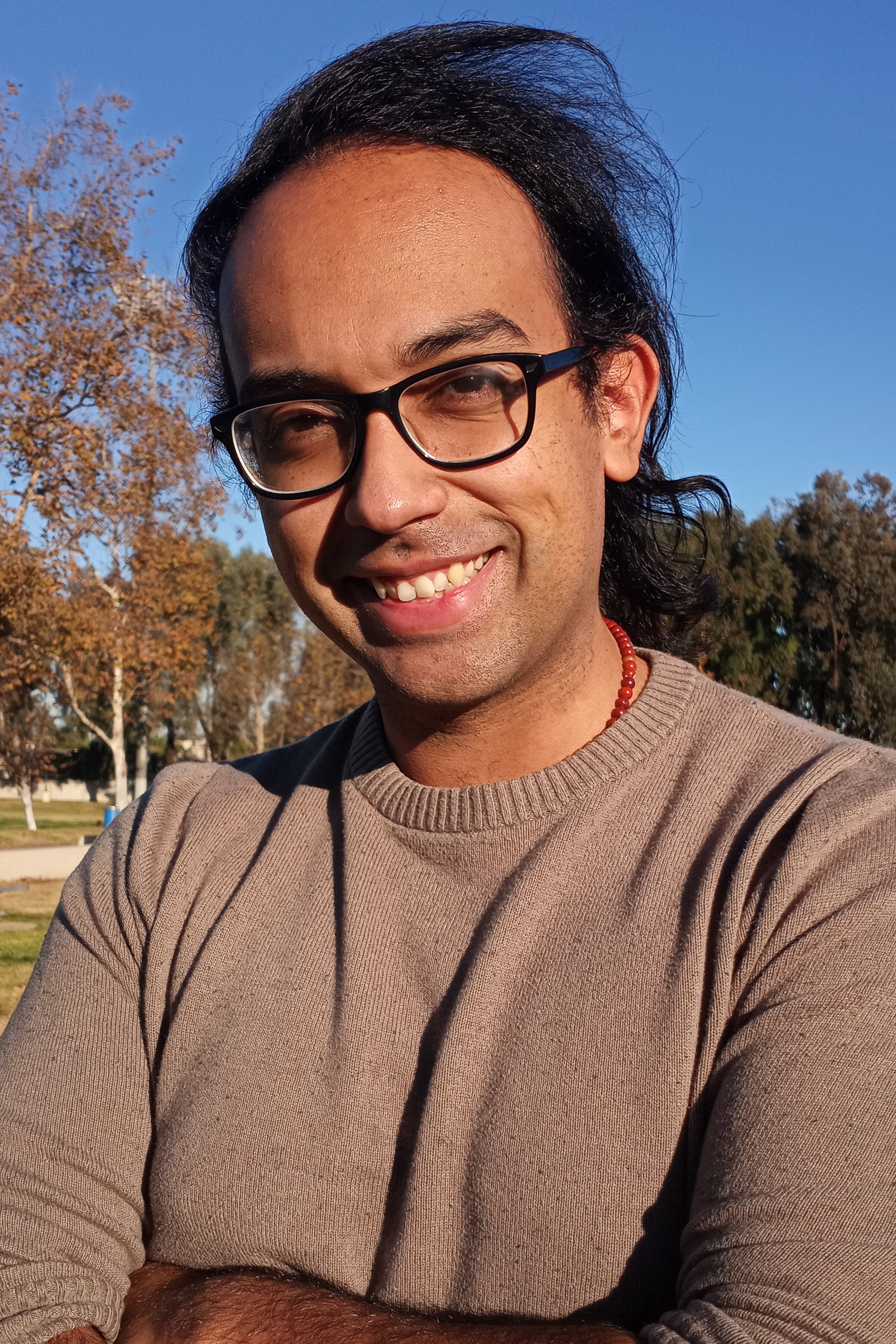 Cesar Cadenas has been writing about the tech industry for several years now specializing in consumer electronics, entertainment devices, Windows, and the gaming industry. But he's also passionate about smartphones, GPUs, and cybersecurity.