The Asus ROG Chakram X is an improvement over the older model from 2020 sporting better performance and multiple features. But its price point and cluttered design may have gamers looking for alternative.
Pros
+

Fast performance

+

Tons of gaming-enhancing features

+

Easily customizable

+

Long battery life
Cons
-

Expensive

-

Still squanders joystick's potential

-

Side buttons feel cluttered

-

Not ambidextrous
Why you can trust TechRadar We spend hours testing every product or service we review, so you can be sure you're buying the best. Find out more about how we test.
Asus ROG Chakram X: Two-minute review
The Asus ROG Chakram X is a follow-up to 2020's ROG Chakram, and while it excels in certain areas, the device still has some of the same problems as before.
The Chakram comes fully loaded with RGB lighting, 11 buttons, customizable switches, fast wireless charging, an even greater DPI range, and just like before, an analog stick on the side, among other notable features. It even sports with new software that can greatly boost your performance in certain PC games.
However, despite these improvements, the mouse has some design flaws that can impede your experience with it. So much so that we hesitate to recommend is one of the best gaming mice on the market.
Design-wise, the Asus ROG Chakram X sports a low-angle arc, a thumb rest on the left, with some texturing on both sides for a bit of extra grip. Because of the thumb rest, the mouse isn't ambidextrous so lefties might find gripping it uncomfortable. On the bottom are three PTFE feet for velvety smooth movement. It's also a bit hefty clocking in at 127 g (4.47 oz).
Like with any good gaming mouse, the Chakram X comes with 9-zone RGB lighting throughout its form factor. There are lights in the scroll wheel, in the palm rest via the removable logo badge, and in the front. Customization is pretty easy to do as the clicking buttons and the palm cover can be removed without much hassle. Bundled with the mouse are two extra ROG Micro Switches and some pincers for quick replacement.
On the left side, you have four programmable buttons and the analog stick unique to the line. This is where things start to fall flat for the Chakram X. The buttons are mashed together with no room between them so it can be awkward trying to press them with your thumb. This issue is compounded if you have medium-sized to large hands. You can instead program the analog stick's four directions to certain keybinds which does feel more comfortable.
By far, the most impressive aspect of the Asus ROG Chakram X is its performance. At higher DPIs and polling rates, it is lightning-fast with very little noticeable lag. The range peaks out at 36,000 DPI which will be total overkill for most gamers. The higher end of the spectrum is mainly for hi-res 4K monitors. Most people will be happy hovering around 1600 to 3200 DPI. Speaking of the polling rate, its range differs on whether the mouse is directly connected to your computer via the USB cable it comes with or if it's connected wirelessly.
With the cable, the polling rate maxes out at 8,000 HZ – great for those wanting fast response times in their game. If you connect via a 2.4 GHz signal, the rate drops down to 1,000 HZ. Not amazing but it can get the job done in slower-paced titles. A Bluetooth connection lowers the polling rate even further down to 250 HZ; a decent number for surfing the internet; but not so much with gaming.
Another feature we found impressive is angle snapping. Without getting too deep into the details, angle snapping helps steady the Chakram X's movement allowing players to be much more accurate with their aim. In our playtests, the tool actually helped us score some kills in the games we played. It's important to mention Armoury Crate lets you finetune the accuracy of angle snapping.
The only performance disappointment is the joystick. ASUS didn't really improve it in a meaningful way. First, it only works with games that have gamepad support so nothing for PC-only titles. The stick functions like a left analog stick, but lacks any sort of tactile sensitivity. You can't push it slightly to sneak like you would on a PS5 controller. Additionally, using the joystick to move while aiming with the mouse is really awkward. You're better off sticking with a keyboard.
Asus ROG Chakram X: specs
Swipe to scroll horizontally
| | |
| --- | --- |
| Interface: | USB-C, Bluetooth, 2.4GHz wireless |
| Ergonomics: | Right-handed |
| Buttons: | 10 plus the scroll wheel |
| DPI: | 36,000 |
| Switches: | ROG Micro Switch |
| Weight: | 4.47oz (127 g) |
Asus ROG Chakram X: price and availability
How much does it cost?: $159 (£149, AU$269)
When is it available? Available now
Where can you get it? Available in the US, UK, Australia
The Asus ROG Chakram X will run you about $160, so it is pretty pricey, but it does justify the cost a lot better than the old Chakram. The mouse comes with way more customization options via the Armoury Crate app allowing users to configure it to their liking. Add on top of the 36,000 max DPI range (great for large, hi-res monitors) plus the new game-boosting software, you're much better off spending that $160 on the Chakram X.
Still, the near-$200 price tag will scare off some people, especially those who aren't very interested in customizing every single little thing. Some of you may prefer a plug-and-play option like Razer Viper which is substantially cheaper. Although not the most expensive gaming mouse, the Chakram X is certainly a high-end device so be prepared to pay a pretty penny for the quality it brings.
SHOULD I BUY THE Asus ROG Chakram X?
Swipe to scroll horizontally
| | | |
| --- | --- | --- |
| Value | It's a fairly expensive gaming mouse, but it does come with a ton of features. | 3.5 / 5 |
| Design | Most people will find it comfortable enough, but some might find the placement of the side buttons cluttered. | 3.5 / 5 |
| Performance | Performs quite well when gaming although some might be disappointed at its lackluster extra joystick. | 4 / 5 |
| Total | If Asus worked on providing a better purpose for the joystick, the Chakram X would get a perfect score. | 3.5 / 5 |
Buy it if...
You want a mouse filled with a lot of features
Asus loaded up the Chakram X with a ton of features from a wide DPI range, fast charging, and RGB lights.
You need a mouse that performs well
The Chakram X comes with software tools that can boost your gaming performance such as angle snapping to steady your aim.
You want a lot of customization options
The Chakram X sports 11 mappable buttons plus a joystick that you can configure to perform certain actions outside of movement.
Don't buy it if...
You're on a budget
At a $160, the Chakram X can be pretty expensive for some.
You're looking for something comfortable
While it'll sit comfortably in the hands of most people, some might feel the button layout to be a little cramped.
You're looking for an ambidextrous mouse
Because the thumb rest is on the left side, the Chakram X is really only suited for right-handed users.
Asus ROG Chakram X: ALSO CONSIDER
Swipe to scroll horizontally
| | | | |
| --- | --- | --- | --- |
| Row 0 - Cell 0 | Asus ROG Chakram X | Razer Deathadder V3 Pro | Logitech G502 Hero |
| Interface: | USB-C, Bluetooth, 2.4GHz wireless | USB-C, Razer HyperSpeed Wireless | USB-C, LIGHTSPEED wireless |
| Ergonomics: | Right-handed | Right-handed | Right-handed |
| Buttons: | 10 plus the scroll wheel | 5 programmable controls | 13 programmable controls |
| DPI: | 36,000 | 30,000 | 25,600 |
| Switches: | ROG Micro Switch | Optical switches Gen-3 | HERO 25K |
| Weight: | 4.47 oz (127 g) | 2.22 oz (63 g) | 3.74 oz (106 g) |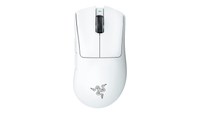 Razer Deathadder V3 Pro
Razer's Deathadder V3 Pro may not be the most feature-rich gaming mouse out there, but it makes up for its impeccable performance and ergonomics that justify its price point.

Read our full Razer Deathadder V3 Pro review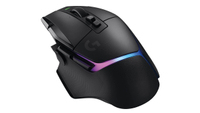 Logitech G502 X Plus
A well-performing mouse at a pretty decent price, Logitech's G502 X Plus is outfitted with all the buttons and features you would want to excel at a game.

Read our full Logitech G502 X Plus review
How I tested the Asus ROG Chakram X
Tested it for a week
Used it for gaming as well as productivity tasks
Played games like Final Fantasy XIV and Resident Evil 3 with it
Testing the ROG Chakram X took about a week in total. I wanted to get a good feel for it across multiple scenarios. I swapped out my regular mouse to use the Chakram X as part of my daily routine. The mouse was used nearly every day during that time. I pried it open to change the customizable parts to understand it fully.
As for specific cases, I first used the Chakram X to surf the website, check my email, and do other simple actions. From there, I tried out the mouse in various games while utilizing different setting profiles. I played Resident Evil 3 and Valorant so I could test its accuracy in both a slow-paced and fast-paced scenario. Path of Exile and Final Fantasy XIV were also testing grounds for checking out the Chakram X's DPI sensitivity. I want to know how it felt to zip the cursor across a screen with all the skill and inventory management those games demand.
As for myself, I thoroughly understand what makes a good gaming mouse. I've gone through multiple devices myself in the past to find the best one for me. In my years of experimenting, I've learned aspects like accuracy and DPI sensitivity are the most important things to consider when shopping for a mouse. That may seem obvious, but some people can get distracted with gimmicks or other bells and whistles that they lose sight of what's most important in your gear.
We pride ourselves on our independence and our rigorous review-testing process, offering up long-term attention to the products we review and making sure our reviews are updated and maintained - regardless of when a device was released, if you can still buy it, it's on our radar.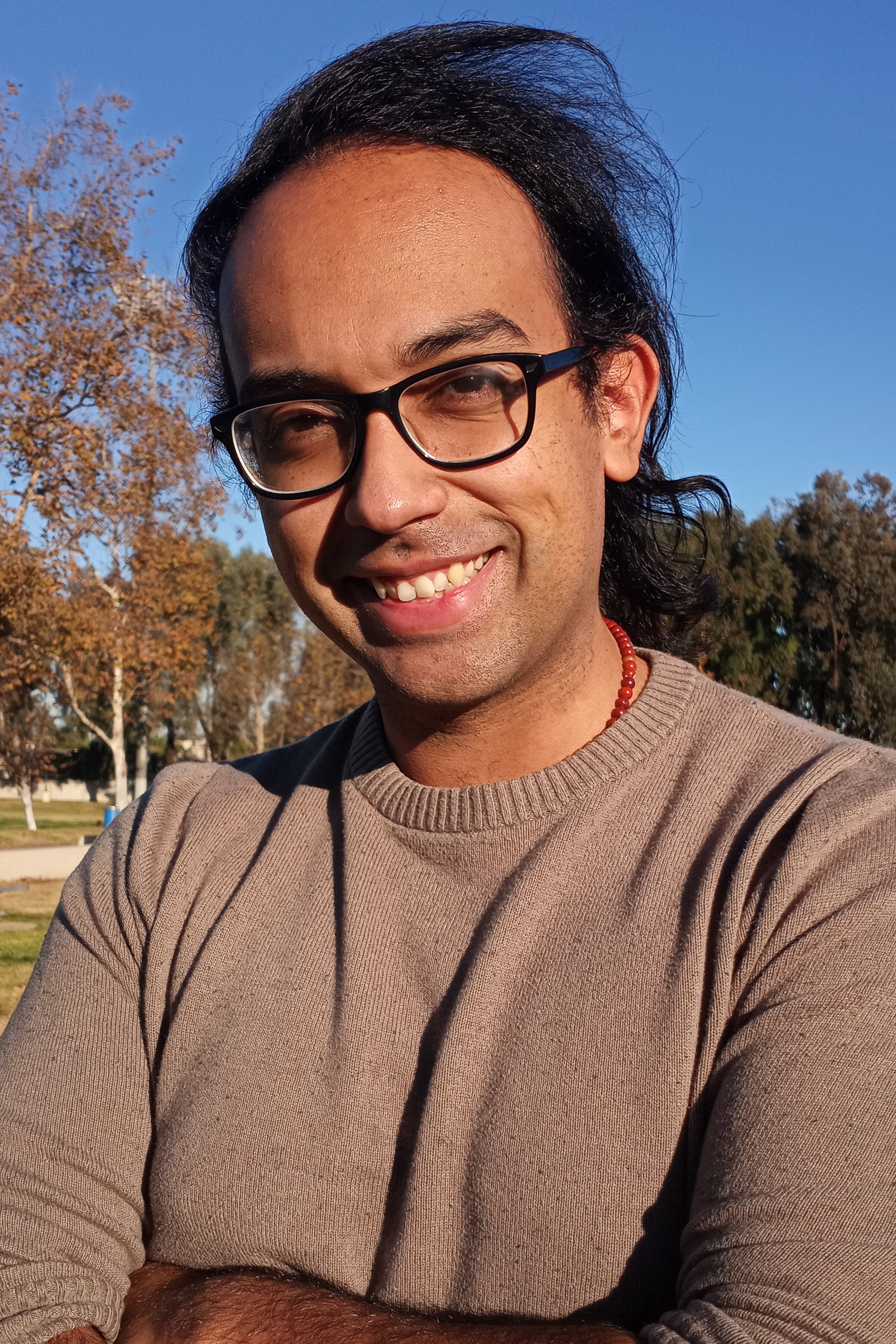 Cesar Cadenas has been writing about the tech industry for several years now specializing in consumer electronics, entertainment devices, Windows, and the gaming industry. But he's also passionate about smartphones, GPUs, and cybersecurity.