Razer rarely disappoints when it comes to gaming peripherals and the Naga V2 Pro is no exception. The mouse is responsive, fast, and easy to set up out of the box. The swappable button pads and RGB lighting are easy to customize with the mouse software. Overall this is a versatile mouse with a lot to offer and a simple design that doesn't scream 'gaming', making it the perfect work-and-play peripheral. However, the price is steep and you can easily find cheaper options.
Pros
+

Swappable button side plates

+

Comfortable for medium to large hands

+

Sturdy design
Cons
-

Heavy in the hand

-

Expensive

-

Tends to need frequent reconnecting when using Bluetooth mode
Why you can trust TechRadar We spend hours testing every product or service we review, so you can be sure you're buying the best. Find out more about how we test.
Razer Naga V2 Pro: One-minute review
The Naga V2 Pro is a clear step above its predecessor, the Naga Pro Wireless, and while it still holds up in a lot of key factors we were hoping to see some sort of design change. The mouse features swappable side plates that hold 2, 6, and 12 programmable buttons and features wireless connectivity via a dongle.
The mouse features RGB lighting in a subtle, classy way which is very much appreciated when everything comes packed with a lot of light. The logo lights up once it's on and you can customize the logo and 12-button plate in the Synapse 3 software.
The ergonomic design of the mouse may suit some users more than others, with the mouse seeming to favor those with larger hands than smaller ones. The price definitely reflects the features of the mouse, though with how similar this and the Naga Pro Wireless are you might be better off sticking with the older model.
Razer Naga V2 Pro: Price and availability
How much does it cost? $221 (£159, AU$318)
Where is it available? Available now
Where can you get it? Available in the US, UK, and Australia
At $221 (about £180 or AU$318), the Naga V2 Pro comes at a pretty penny for sure, but that price does reflect the many features that come with it. It's a lot of money for a mouse, but the swappable side plates mean it could be the only mouse you'll ever need for a very long time. You can obliterate your enemies in a game, then swap out the button pad to transform it into a mouse for work or personal projects.
As long as you're not planning to game on a Mac, you have the Razer mouse Software to customize the mouse to really fit your preferences. That kind of versatility and personalization in one sleek bundle is worth the investment. But, if this is too much money to drop on a mouse (understandably so) the Corsair Sabre RGB Pro is a good choice for a budget mouse that won't break the bank.
To help with the costs, check out what Razer promo codes are currently available.
Razer Naga V2 Pro: Design
Heavy
Swappable plates
Customizable scroll wheel
The Razer Naga V2 Pro doesn't deviate too much from the Razer Naga Pro Wireless that came before it; they look incredibly similar and we can assume any design changes made by Razer were purely functional rather than aesthetic. The mouse is still wide and chunky despite the ergonomic design and boasts the same right-handed slope as its predecessor so that either your ring finger or pinky rests in the designated notch. Both sides of the mouse have rubber grips, but they don't offer much resistance and we found our fingers sliding around the body of the mouse more than once.
This Naga V2 Pro will probably be very comfortable for people with large- or medium-sized hands, but for those of us on the smaller-palmed spectrum it does bring about wrist fatigue after a few hours of continous use. Shorter fingers have to stretch further to reach some of the buttons and because the mouse has a fat backside (stop laughing) you may find your whole palm struggling to latch on. Again, this won't be a problem for users with larger hands, but more of a concern for the mini-mitten clan.
In terms of the swappable panels, some hit more than others. The Naga V2 Pro comes with 12, 6, and 2-button side plates that attach magnetically and are easy to swap out. The 12-button plate uses RGB lighting which can be helpful (and admittedly looks pretty cool) when you have that many buttons, which you can customize using the Razer Synapse 3 software. The other two panels don't have RGB support, though, which is a bummer.
There's a nifty little slot in the mouse (you'll see it when you open up the side panel) where you can store the wireless dongle which is super useful and a great way to avoid misplacing the dongle.
Razer Naga V2 Pro: Performance
Effortless clicking
Side buttons can be hard to press accurately
A little on the heavy side
Overall the performance of the Razer Naga V2 Pro is satisfactory and provides everything you expect from Razer and the latest range of gaming peripherals they've put out, such as the Razer Basilisk V3 Pro or the Razer Deathadder V3 Pro. Whether we're aimlessly wandering around in Stray or hitting the ground running in Cyberpunk 2077, the movement we get from the Naga V2 Pro is smooth and speedy.
Very rarely did we get misclicks or any noticeable input lag using the main two buttons, and the tactile feedback you get from pressing on them is incredibly satisfying. We did notice that as you add on the plates with 6 and 12 buttons it got harder to maintain button accuracy, particularly with the 12-button plate.
The little buttons were too close together to be meaningfully separated in the heat of a game, and it takes away from your focus if you have to keep thinking or glancing down at your mouse to make sure you're doing the right thing.
When using the Naga V2 Pro you tend to feel the weight of the mouse the longer you use it, leading to a lot of wrist fatigue. We used it for work and we found we had to take frequent breaks and readjust the way we held the mouse several times just to get comfortable with it again. On the more technical side, the Naga V2 Pro uses Razer gen 3 optical switches which boast about 90 million clicks, give or take - in other words, those switches shouldn't fail until long after the mouse's general lifespan has expired.
Overall, the heft of the Naga V2 Pro means that if speed is a priority for you then you may want to consider a different mouse, there are so many great gaming mice out there you'll be spoiled for choice.
Should I buy the Razer Naga V2 Pro mouse?
Buy it if...
You play a lot of MMO games
Hands down, the Naga V2 Pro is built for those of us that need this kind of customization for our mouse. Easily swapping between plates makes a huge difference when every button counts, and will truly make your gaming experience a lot more streamlined - once you get used to it.
You have slightly larger hands
This mouse is a bit on the spenny side for sure, but if you struggle to find a gaming mouse because of your hand size this mouse is definitely worth considering. It'll suit just find and is durable enough that you won't need a replacement for a long while
Don't buy it if...
You don't want to pay that much for a mouse
Listen, if you're here just after a regular gaming mouse then this mouse is not for you. If you're a casual gamer or play games that don't need this kind of button specificity there's no reason to pay so much for a mouse.
You have small hands
The Naga V2 Pro is not very comfortable for those of us with itty bitty - medium-sized hands. It's heavy to drag around and depending on the way your hand is placed on the mouse some of the grooves will press into your palm and be uncomfortable.
Also consider...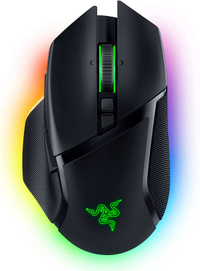 Razer Basilisk V3 Pro
The Razer Basilisk V3 Pro is a solid performer that's fast, responsive, and heavy on features, from RGB lighting and 10+1 programmable buttons to next-gen wireless charging.
Read our full Razer Basilisk V3 Pro review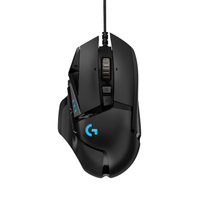 Logitech G502 Hero
An oldie but still a goodie, this offering from Logitech has achieved cult status and is still a particular favorite amongst gamers, even now.
Read our full Logitech G502 Hero review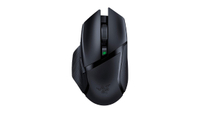 Razer Basilisk X Hyperspeed
When it comes to wireless gaming mice, the Razer Basilisk X Hyperspeed is the best of the best, thanks to its reasonable price and excellent gaming performance.
Read our full Razer Basilisk X Hyperspeed review
Swipe to scroll horizontally
| | | |
| --- | --- | --- |
| Value | The Naga V2 Pro comes at a pretty penny, and while the swappable plates are nifty they're just not worth all that money. | 3.5 / 5 |
| Design | The mouse is well designed on a general level, but can be uncomfortable for users with smaller hands. | 4 / 5 |
| Performance | Performance wise the Naga V2 Pro is one of the best mice for MMO gaming, even if it had some connectivity issues. | 4.5 / 5 |
| Total | A solid gaming mouse despite the steep price. | 4 / 5 |
How we test
We pride ourselves on our independence and our rigorous review-testing process, offering up long-term attention to the products we review and making sure our reviews are updated and maintained - regardless of when a device was released, if you can still buy it, it's on our radar.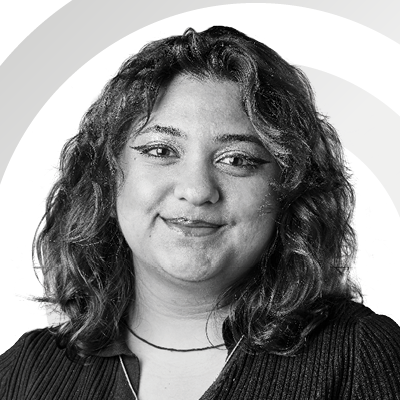 Muskaan is TechRadar's UK-based Computing writer. She has always been a passionate writer and has had her creative work published in several literary journals and magazines. Her debut into the writing world was a poem published in The Times of Zambia, on the subject of sunflowers and the insignificance of human existence in comparison.

Growing up in Zambia, Muskaan was fascinated with technology, especially computers, and she's joined TechRadar to write about the latest GPUs, laptops and recently anything AI related. If you've got questions, moral concerns or just an interest in anything ChatGPT or general AI, you're in the right place.

Muskaan also somehow managed to install a game on her work MacBook's Touch Bar, without the IT department finding out (yet).