Get 20% off McAfee with this deal
The savings apply to both McAfee+ Advanced and Ultimate plans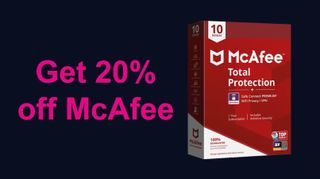 (Image credit: Future PLC)
It's long passed the time when downloading the best antivirus or VPN service was enough to keep you safe against digital threats. Luckily for you, McAfee+ plans are jam-packed with security-enhancing features. Even better as now you can try them for yourself at a reduced cost.
With a 20% discount on Advanced and Ultimate subscriptions, you'll have access to all of the tools you need to go about your day-to-day browsing with total peace of mind.
Individual subscriptions cover one user, and with the discount you can purchase an Ultimate plan for $159.99 a year or opt for the Advanced plan at $69.99 a year. As the name suggests, Family subscriptions cover up to two adults and four children, with Ultimate plans costing $199.99 a year and Advanced plans available at $94.99.
It's hard to overstate the sheer value for money included in these subscriptions, so act fast. This 20% off deal is only available until September 4, 2023—from September 5th onwards, the reduction falls to 10%.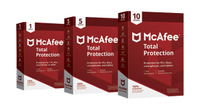 McAfee+ - save 20% today:
Subscribe today and save up to $225 a year on selected McAfee+ plans. Whether you're buying for yourself or the entire family, you'll get access to a reliable VPN, antivirus, and a long list of fraud-prevention features for a massively reduced price.
MacAfee+ plans: which one to choose?
As mentioned, this McAfee deal applies to the McAfee+ Advanced and Ultimate subscriptions. So, you might be wondering what are the differences between the two.
Both sets of plans come with a long list of features designed to enhance your digital security and prevent identity theft. For example, Advanced plans contain a wealth of financial security tools, including transaction monitoring and monthly credit score reports. You'll also benefit from a solid VPN service, password manager, and a comprehensive antivirus suite—although this is just the tip of the iceberg in terms of functionality. More on this below.
The same features are included in the Ultimate plan, as well as extras, like McAfee Assist, which helps you get your new security toolkit up and running, together with credit theft protection, including a $25,000 ransomware coverage guarantee.
What makes this McAfee+ deal so special?
McAfee is a celebrated veteran in the world of cybersecurity and is well known for its superb antivirus products. The MacAfee+ plans take the best, most effective tools and bundle them together for easy access.
A standout among these tools is the McAfee Virtual Private Network (VPN). The VPN encrypts your internet connection, allowing you to browse the web securely without third parties (like your ISP and potential snoopers) tracking your activity. This privacy is particularly important if you and your family do any banking, shopping, or other tasks that require you to hand over personal information via the internet.
With servers dotted around the globe, you can use its streaming VPN skills that'll grant you access to international streaming platforms. It also has an auto-connect feature that springs into action when you join an unprotected network, and has even undergone an independent audit to prove its no-logging policy.
Subscribe if:
✔️ You want a comprehensive suite of tools: McAfee+ plans are feature-rich and keep your browsing activity, financial transactions, and passwords secure.
✔️ You need a plan that can protect your loved ones: Advanced and Ultimate Family plans provide licenses for up to six people—enough to share across an entire household.
✔️ Personalization is important to you: The Protection Score tool displays the digital health of each family member, and offers custom advice on how to improve their safety.
A powerful antivirus product is also included in your plan and will combat digital dangers like viruses, malware, and spyware. This award-winning McAfee service ensures that all of your devices, and the information on those devices, are kept safe.
Take a moment to consider how many accounts you've created—it's probably a lot, right? The more accounts you have, the more likely it is that one of them has been involved in a data breach. That's where the Online Account Cleanup tool enters the picture. It's able to find which companies are storing your data and pinpoint which ones you can trust, allowing you to minimize the risk to your privacy.
The list of MacAfee+ features goes on; a handy password manager helps generate strong and unique passwords for all of your accounts, and there's even a selection of extensions and plugins that give you a heads-up about potentially dangerous search results.
If your children's online security is a top priority, you'll want to check out the McAfee+ parental controls. These settings can be configured to prevent your children from accessing inappropriate content, and even set screen time limits and age restrictions.
McAfee+ plans are available for virtually all devices, too, including Windows, Mac, Android, iOS, and even Chrome browsers. If you need help getting set up, or want to know more about any of the features in your plan, be sure to reach out via live chat, available 24/7 in English-speaking countries, and 9 am to 6 pm during business days across the rest of the world.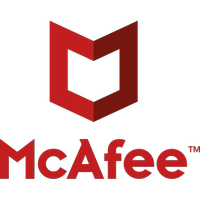 Sign up for Black Friday email alerts!
Get the hottest deals available in your inbox plus news, reviews, opinion, analysis and more from the TechRadar team.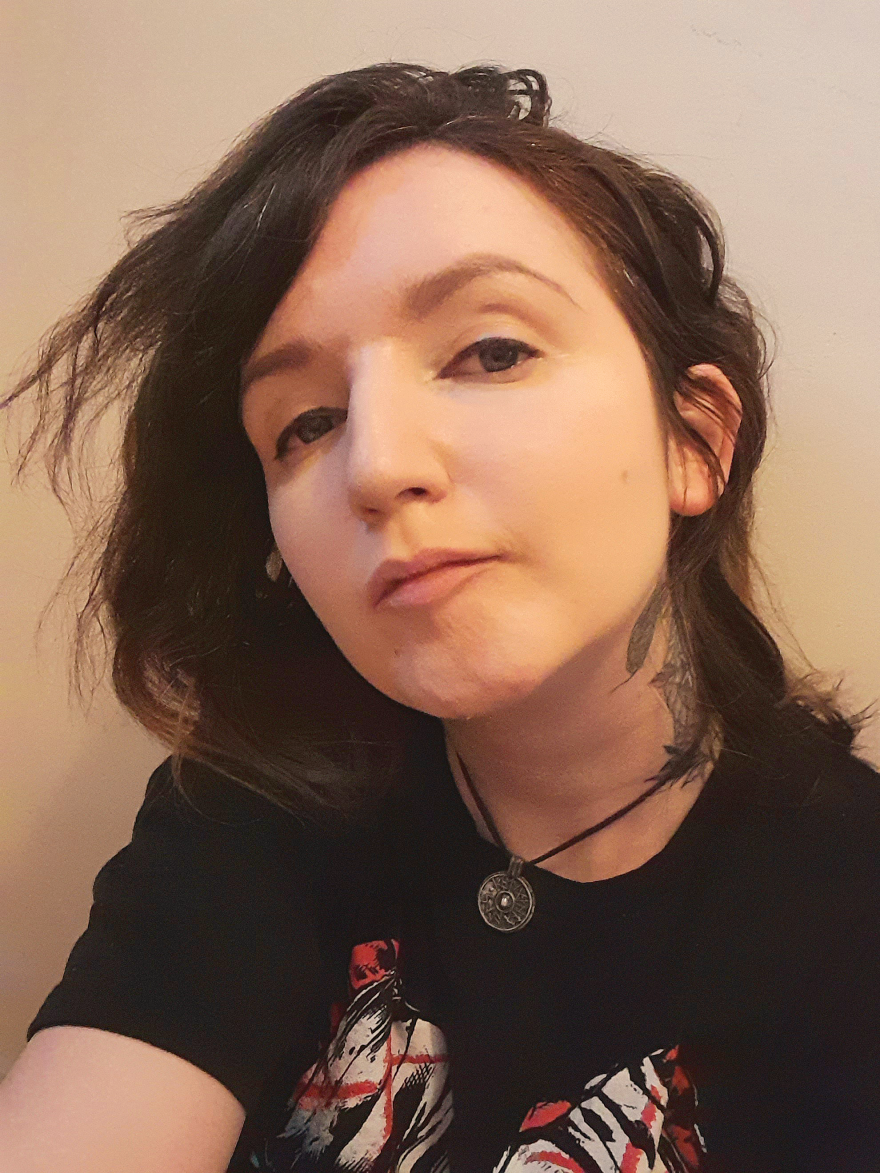 River is a Tech Software Editor and VPN expert at TechRadar. They're on-hand to keep VPN and cybersecurity content up-to-date and accurate. When they're not helping readers find the best VPNs around (and the best deals), River can be found in close proximity to their PS5 or being pushed about the countryside by the lovely Welsh weather.