Best antivirus software for Mac of 2023
Best
Contributions from
last updated
Protect against malicious attacks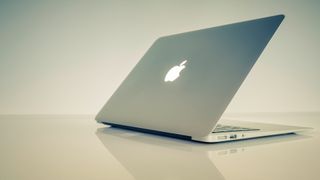 (Image credit: Pexels)
It's a common misconception that Apple products are completely immune to viruses and, as a result, there's no point in getting antivirus for your Mac and MacBook. That isn't exactly true, however.
Think about how many people own a Mac or MacBook—the sheer volume of users is an irresistible target to hackers and cybercriminals. MacOS is Unix-based, which is sandboxed, so it can be challenging for viruses to do any real damage, but malicious programs targeting Macs and MacBook Pros have become increasingly common and even more potent.
Additionally, malicious web-based injections aim to attack flaws not in macOS itself but in the software running on it, especially browser exploits, such as vulnerabilities in JavaScript, for example.
You'll need Mac-specific antivirus software designed to work with the unique demands of macOS to protect your device. After all, Apple products aren't cheap, and you won't want your pricey device crippled by a cyberattack. Heck, even one of the best free antivirus options is better than nothing.
The TechRadar team has tested many of the best antivirus apps on the market to figure out which ones you can trust. In this guide, I'll walk you through the best Mac antivirus software specifically designed to protect Apple systems—though you might want to check out the best Mac VPNs, too.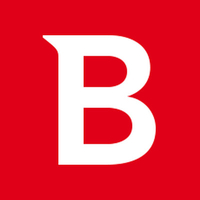 Bitdefender is today's #1 best Mac antivirus
Bitdefender is my gold standard when it comes to malware spotting, blocking, and clearing—and it's nice and easy to use, even for beginners.
The premium provider comes with a lot of handy extras, too, like ransomware protection, anti-phishing, and super secure web browser protection.
The best Mac antivirus in 2023
Why you can trust TechRadar We spend hours testing every product or service we review, so you can be sure you're buying the best. Find out more about how we test.
Check out my top antivirus picks for Mac, as well as my analysis of each provider's key features, test results, and potential reasons to avoid. I'll also take a look at how they compare to one another.
The best Mac antivirus overall
Best antivirus protection for Macs overall
Specifications
Maximum devices covered:
3
Stand out features:
Online banking and web protection, Time Machine protection, multi-layer ransomware defenses
Reasons to buy
+
Excellent antivirus engine
+
Useful privacy protection touches
+
Scans for Windows malware too
Reasons to avoid
-
Is missing a few features like a firewall
Bitdefender Antivirus for Mac is one of the most accurate virus protection suites for Apple devices out there, built on a sterling antivirus engine that is consistently rated among the top performers by independent testing labs - and it boasts fast scan times, too.
It's not just about core antivirus defenses, though, because Bitdefender also lays claim to a broad set of features. That includes multi-layer ransomware protection, solid anti-phishing capabilities, and very robust AI-powered web browser protection delivered via an extension.
Bitdefender Antivirus for Mac also offers an adware blocker and performs well when it comes to scanning and detecting Windows PC malware. Why is that useful? Well, it'll help defend against the possibility of you transmitting a Windows virus to any friends or family using a Windows 10 PC.
Time Machine protection is a valuable addition, too, as an extra safety net to keep backups safe from ransomware attacks. Another nifty extra is the integration of Bitdefender VPN. However, keep in mind that it's pretty limited—you'll only get 200 Mb of data a day, which isn't a lot, so it's better suited to very occasional use. Still, it's certainly better than nothing and handy in a pinch.
If you're concerned about viruses and the other nastiness floating around on the internet, Bitdefender Antivirus for Mac is the best software for Macs. Note that even though this is a standalone Mac antivirus, you can also get protection for your Mac as part of Bitdefender Total Security, the firm's flagship security suite (which covers Macs, Android, and iOS devices, plus Windows PCs—up to 10 devices in total).
Read our full Bitdefender Antivirus review.
The best Mac antivirus with firewall
Super strong Mac antivirus made by Apple software specialists
Specifications
Maximum devices covered:
5
Stand out features:
Intelligent firewall, anti-spyware protection, online privacy protection
Reasons to buy
+
Intelligent firewall
+
Easy-to-use
+
30-day free trial
Reasons to avoid
-
Not always rated by independent test labs
Intego is a veteran antivirus provider which has been defending Macs for well over two decades now. So, if there's any software provider that knows exactly what kind of security Apple machines need, it's Intego.
Mac Internet Security X9 provides good antivirus protection against the latest threats. The independent testing labs have generally rated it highly in the past (although it isn't always covered at AV-Test, but in the last roundup where Intego did feature, it received full marks). I found that scans are pretty quick, which is always nice, and strong protection against Windows malware is another handy benefit.
Outside of that robust core malware defense, Internet Security X9 boasts an intelligent firewall with anti-spyware countermeasures with the latter keeping a close watch on outgoing internet traffic. In addition, Intego helps shore up privacy levels by defending against third-party apps attempting to hoover up your data. On top of all that, Mac Internet Security X9 offers a neat interface, and it's nicely user-friendly.
There are a couple of downsides, however. Some of Intego's bonus features can't match the top competition in terms of power, and the lack of a recent evaluation at AV-Test is a disappointing gap in coverage—but shouldn't be read into too deeply.
Of course, Intego does offer a lengthy 30-day free trial, so you can take Mac Internet Security X9 for a test drive to see if it meets your personal approval. Finally, note that there's also a full Intego Mac Premium Bundle X9 which consists of Internet Security X9 plus a whole host of extras, including backup, performance optimization, and parental control features.
Read the full Intego Mac Internet Security X9 review.
The best multi-device Mac antivirus
Great Mac antivirus choice for multi-device users
Specifications
Maximum devices covered:
5
Stand out features:
Intelligent firewall, VPN, password manager
Reasons to buy
+
Protects 5 devices
+
Some smart extra features
+
Bundled unrestricted VPN is a big bonus
Reasons to avoid
-
More system performance impact than average
-
PC users get more
Norton is another well-respected brand in the antivirus world and provides excellent malware detection for Mac computers. Indeed, Norton 360 Deluxe, the brand's best choice for multi-device users, delivers protection for Macs, Windows PCs, or mobile devices – up to five of them per license. So, if you've got plenty of Macs or MacBooks to cover, or perhaps a Windows laptop as well, and of course your smartphone, Norton will have your back across all bases.
You get quite the helping of features here, including impressive antivirus protection, anti-ransomware, a smart firewall, and some neat extras like a password manager (although you want to use the best password manager instead) and dark web monitoring (in certain regions), alongside a significant bonus in the form of Norton Secure VPN (with unlimited access) to help maintain better security and privacy when online.
So, while you get a host of benefits on the security front, one thing to be aware of is that Norton 360 does have more of a noticeable impact on your system performance than some rivals in our experience. Also worth bearing in mind is that Mac owners don't get a couple of features, namely cloud backup and parental controls (but you can use these on Windows PCs).
Furthermore, the cost of this security suite is on the pricier side by default. However, there are usually offers knocking a substantial amount of money off. At the time of this writing, you can get a pretty good deal on a subscription – particularly when you consider the number of devices covered.
Read the full Norton 360 Deluxe review.
The best of the rest
Great security with social network protection