We're far further into the Black Friday 2019 sales than we thought we would be so far in advance of the official Black Friday date (November 29) as retailers try and push out more savings to deals-hungry consumers.
The reason for this is simple: as the Black Friday sales in 2019 land after payday for many, trying to grab more dollars just became a lot harder for many retailers. They want to extend into the 'golden quarter' so offering tantalising deals now is one of the ways to do that.
For you, that's good news. Providing you know what you want and how much you're willing to pay to get it, you can easily skip the main Black Friday sales and get your items now without needing to wade the the online melee in a few weeks.
To help you, we've been hard at work sifting through the best Black Friday deals right now, and we're regularly rounding up a few strong choices that you should really think about right now.
Walmart's Black Friday deals have been impressive so far - its Google Home Mini discount to $25 is a bit of a steal. Amazon's deals saw prices slashed for its Echo range to celebrate the fifth birthday of Alexa, and although that sale has ended is offering a great price on the AirPods 2 with wireless charging case, matching the rest of the market.
A reminder: Amazon will go live on Friday November 22, lasting right up until November 29, and the retailer has outed all the prices we can expect for its own-brand products.
Best Buy's Black Friday deals are starting with its 'Daily Doorbuster' deals at the moment, with yesterday's LG 55-inch 4K TV down to just $299.99 being replaced by this option from Dell:
Should I wait for Black Friday?
Our mission statement at TechRadar is pretty clear: we want to help you find the best prices on deals around at the moment.
So while we are seeing some good Black Friday deals for 2019 already, unless you see something that is a price you'd like there's a good reason to wait for the Black Friday period itself.
Research from Adobe Analytics suggests the best discounts will still come over the Black Friday weekend, as retailers go hard to out-do each other online and grabbing the eyeballs (and retailer pages will be more mobile-friendly than ever as consumers use their shiny black rectangle as a good way to buy).
Cyber Monday is also set to be huge, with the same research above suggesting that the remaining sales will be appealing to a number of consumers and worth checking out.
The top early Black Friday deals available now
Where it was feeling a bit odd to be talking about the Black Friday sales, we're now seeing so many updates and 'leaked' information about what's happening that we're really starting to feel like it's begun already.
We're still pretty certain on the main electrical items we're going to see discounts on this year (the AirPods, thanks to the launch of the AirPods Pro, are going to be mega in demand again) and the prices are starting to slide - here's a round up of the best you can get already.
When is Black Friday 2019? And what is it?
We'll keep this brief, simply because you probably are well-versed in the history: Black Friday is on November 29 this year, and will once again see the advent of the "doorbuster", the deals that people queue long and hard for.
Some retailers will keep those deals just for in-store offerings, so it's worth keeping an eye out for the Black Friday 2019 ads to appear online, but more often than not the great deals are on offer both online and having to trudge through the crispy snow to snag - we know which way we'd prefer when still stuffed with turkey.
The date this year is closer to Christmas (less than a month before Christmas Day), and that gives you less time to shop online. That may not seem like a big deal today, but you'll have to factor in waiting on the best deals, pouncing on the lowest price, and factoring shipping wait times.
As we've highlighted, Black Friday weekend isn't just a four-day affair, and deals don't necessarily follow the normal pattern of prime products to be unleashed - you can see new TV deals in the small hours of the morning or a brilliant wearable price slash just after the Thanksgiving turkey is prepped, so shoppers need to be more flexible than ever.
The origin of Black Friday: a history lesson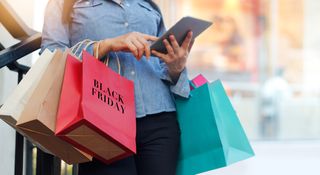 Let's take a Black Friday history lesson: the first known mention of Black Friday related to this shopping experience was in November 1951, when the journal Factory Management and Maintenance used it to describe people calling in sick the day after Thanksgiving so they could have an extra day off work.
At the same time US police were using the phrases "Black Friday" and "Black Saturday" to describe the horrendous traffic that occurred at the beginning of the pre-Christmas shopping season. In 1961 there was a movement from the local government to change the shopping season to "Big Friday" and "Big Saturday", but it clearly never caught on.
When will the Black Friday ads appear?
Best Buy, Walmart, Amazon and Target have a habit of stretching the saving across multiple days preceding the classic four-day window, posting Black Friday ad leaks in October and early November.
Trust us when we say we'll be monitoring the Black Friday 2019 ads hard this year, and giving you all the information as they drop.
The first signs of price drops come from these ad leaks, usually through major US newspaper print outs. Black Friday ad scans make their way online, giving you a heads-up on what to buy, how much to spend and where to shop.
This means Black Friday is more than just a one-day sales frenzy, or even an extended weekend tradition. It's a whole month of savings, if you know where to shop and when to hit that checkout button. If you're savvy, it's the best time of the year to shop, and you can save a lot of money.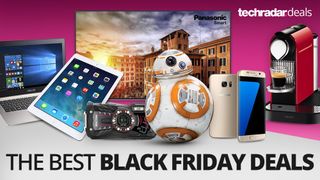 Will Trump's Chinese trade tariffs affect Black Friday?
There's a real possible fly in the ointment of Black Friday and Cyber Monday this year: trade tariffs raising the price of some goods that traditionally are subject to great deals.
If you've missed it, the US-China trade war has led to the Trump administration levying tariffs on Chinese imports, with the first of these coming at the start of September.
Financial analysis from JPMorgan suggests this could hit the wallet of the US consumer to the tune of $1,000 - and see fewer discounts on Black Friday as a result this year.
Tom's Guide has found some excellent information on why Trump's tariffs might ruin Black Friday, with the Richard Kowalski, senior analyst at the Consumer Tech Association, saying that consumers are going to have to accept hikes this year.
"Everything from TVs to wireless earbuds are affected by the current tariffs....anything with Bluetooth will cost 15% more," he told Tom's Guide.
However, it's not all bad news. Tariffs on popular Christmas items like laptops, smartphones, toys and clothing won't be hit with an additional cost until mid-December - so Black Friday or Cyber Monday remain a great time to pick up one of those.
How are the retailers preparing for Black Friday?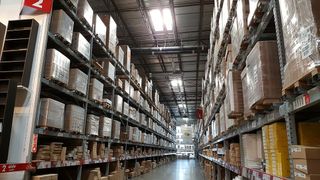 We've been keeping a close eye on the big players this year, and here's what we think we'll see from the top retailers over Black Friday 2019.
If you're looking to get ahead of the game and find a great discount at your favorite merchant, we suggest you think about doing your research and knowing what each retailer is planning to offer this year - and how to get the best out of each.
Walmart
While the 'true' Walmart Black Friday 2019 deals are still over a month away, Walmart still grabbed a head start by launching its Early Access Sale . The retail giant is giving us a sneak preview into the November deals bonanza, with massive online discounts that you can shop right now. You'll find price cuts across the site on best-selling TVs, smartwatches, iPads, appliances, gaming consoles, and more.
Walmart won't only be dropping early deals, but it's also announced a range of services to help with all your holiday shopping. The retail giant is offering free next-day delivery for orders over $35 on thousands of eligible items, with no membership fee.
And for those of you who prefer the in-store experience, Walmart has launched its 'Check Out With Me' service, which lets customers beat the queues for the cash register and check out with an associate right where they're shopping.
Best Buy
We've been tracking the Best Buy Black Friday deals for a while now, and some trends are starting to emerge.
Best Buy is having some of the best tech deals out there right now, like an 8K TV that's approaching affordability. Still, Black Friday is still very much a thing looming in the future, but we can still look at the Best Buy Black Friday deals from 2018 to start getting an idea of what we can expect this time around.
You see, last year, there were some amazing Best Buy Black Friday deals. For instance, if you made your way into the blue-themed retailer you could have picked up a MacBook Air for $1,000, a cheap PS4 or even a massive discount on a new GoPro - and we think we're going to see something similar again in 2019.
Amazon
The big Amazon Prime Day deals from earlier this year may be a distant memory now, but the Amazon Black Friday 2019 deals will be taken just as seriously - and the retailer is claiming that this year will be the 'biggest yet' for how it's going to play Black Friday, which we now know will run for the week before the main weekend of Black Friday deals.
Last year, Black Friday was a record-breaking event for Amazon: the period from Thanksgiving through to Cyber Monday saw Amazon's sales increase by "millions" over the previous year, and the the top-selling product globally was the Echo Dot - which has been refreshed this year.
However, the Prime Day mega deal-a-thon eclipsed the efforts of Black Friday - will we see the same in 2019, or is the Black Friday and Cyber Monday fusion going to bring things roaring back? We expect huge savings on all Amazon products (as ever) but expect there to be some decent traction through the Lightning Deals too.
Which products will be discounted?
Come on, we've not got that good of a crystal ball - there will be so many 'discounts' flying around on Black Friday that even we, who spend most of our times staring at changing numbers after dollar signs, can't tell you every deal this year.
That said... there are a number of products that we think are going to be big news this year, and we've done some digging on what to expect:
iPad sales
We've already said it above, but let's take another look at the current Walmart iPad deal: $299 for the 128GB version. We would point out that this model went down to $249 in last year's Black Friday sales, so we could be seeing even more off later in the year.
The new iPad 10.2 is, we strongly predict, going to be on sale for Black Friday 2019. There's no doubt, as it's already been on sale at times, despite launching on September 30. Last year, the iPad 9.7 that it replaced dropped from the same $329 down to $249 during Black Friday. Remember when people used to pay at least $499 for a new iPad?
Of course, many people are looking for that brand new iPad Pro, and guess what? It'll be a year old this month. That means incredible discounts on the iPad Pro 11 and iPad Pro 12.9. It's more than $100 off right now at Walmart.
Deals on Apple Airpods
Again, we're already starting to see Airpod Black Friday deals here - eBay dropped the price of the Airpods 2 down to a staggering $125 (the lowest that they've ever been from mainstream retailers) and Walmart is also getting in on the budget act:
Given the Airpods were among the most searched-for items over Black Friday last year, we're thinking that they're going to see some mega discounts in 2019. Expect both the standard variants and those with the wireless charging case to get a decent price drop.
iPhones and Galaxy handsets on offer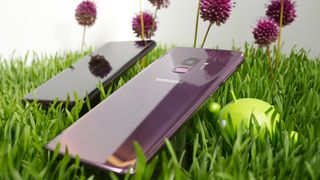 We know we're going to get good phone deals this year - the iPhone Black Friday sales will be one thing, but there's almost certainly going to be a slew of decent 'general' Black Friday phone deals too.
As with iPhones, so with Galaxies: not just the S10 but the new Note too. We saw low-cost up-front deals with very little to pay per month for the Galaxy S9 and siblings - which was impressive for these well-reviewed phones - and we're expecting to see the same this year for the Galaxy S10 and its siblings.
If your contract is up for renewal around then, it's worth waiting for Black Friday. Even full retail prices dropped below $600 on the Galaxy S9 last year.
PS4 and PS4 Pro deals
While we're still thinking there will be some decent PS4 Black Friday deals this year, it's also the last season before the PS5 rolls around.
We're currently facing a bit of a drought for decent PS4 deals as is usually the case at this time of year as we count down the weeks to Black Friday, with new (decent) prices expected any time now.
But with the PS5 in the offing, if you're not desperate for a PS4 right now, holding out another year may actually reap you big rewards. With the PS5 arriving, the PS4 prices will likely take more of a nosedive.
We expect game developers to continue to support the PS4 for a few years past the PS5 launch, so it could be a great budget buy for Black Friday 2020.
4K TVs - OLEDs especially
4K TVs (with OLED too)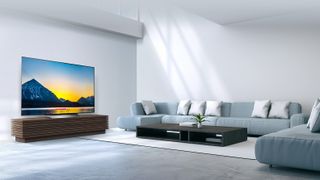 For TVs, using tools like PriceSpy or CamelCamelCamel is perfect, as you'll really want to know the true previous price for the large sets.
Every year TVs are one of the big winners in terms of discounts - there's usually something for everyone on offer, with low-cost 4K TVs something many retailers offered last year.
We often see discounts on LG's OLED range, and OLED technology is dropping in price every year, making it far more of a bargain.
You can also look into Samsung's QLED TV - it's meant to be the equivalent of OLED tech in many ways - or top-end LED TVs if you're looking to spend a little less. We're talking less than $900 in for even 65-inch 4K HDR smart TV sets in some situations.
We also saw some sub-$100 prices for Full HD 40-inch sets in 2018, which is an insane price for a TV, even if the quality is less than you might expect at a higher price - there could still be one final hurrah for 1080p sets, perfect for the second bedroom or kitchen, in 2019.
Amazon Echo devices, Fire TV sticks and Kindle Fire tablets
All manner of Amazon devices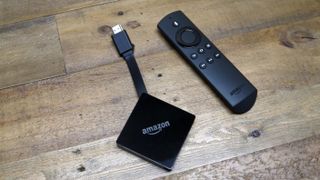 It wouldn't be Black Friday or Cyber Monday if Amazon wasn't slashing the price of its own-brand devices.
There were multiple cuts to Amazon's top tech in 2018, with the Echo Dot getting 50% off, the Ring series of smart home tech also being cut and Philips Hue bundles getting chucked in with the top-end Echo speakers.
What did we see on Prime Day this year? Well, top discounts on Amazon's Fire Stick and Fire Stick 4KTV, plus the lowest price ever on the Echo dot.
There were huge improvements in the amount of Ring and Blink devices sold, as well as Eero mesh routers - it shows that as the influence of Amazon's own devices grows, the same discounts get applied to Amazon's sales period (which includes Black Friday).
Now that we have masses of new products from Amazon's latest launch - the Echo Dot with Clock is going to be a big seller this year, we think - the brand is likely to be doubling down on its discounts to get these products in homes and the Alexa ecostystem proliferated.
In fact, we're expecting multiple smart home speakers and displays to be discounted again in 2019 - Lenovo and Google had high discounts on their top speakers last year, and the same is almost certain to happen again in order to pull users into the relevant ecosystems.
Will Black Friday 2019 be different this year?
Black Friday 2019 should continue last year's trend of not just offering discounts, but offering discounts on items you'll actually want to buy. There was some fierce competition between Amazon, Walmart, B&H Photo and Best Buy last year, and that's a good sign headed into Black Friday this year.
Specifically, we're expecting to see big-ticket items like 4KTVs with HDR support – a once expensive proposition, and Apple to offer cheap iPads, which was a big hit last year.
New AirPods in 2019 may see the older models on sale for a better price, while laptops, iPhones and Android smartphones should be at their lowest levels in 2019.
It's not surprise that Apple launches new iPhones in September to discount them (just a little bit) by Black Friday and Cyber Monday. This mostly happens through US carriers and buy one, get one free deals.
Are Black Friday deals real?
Generally speaking, yes - although there are two kinds of deals. The first has been pre-agreed between brands and retailers, so they're not as off-the-cuff as you might expect. The other is sudden price drops, whether that's an algorithm working out the best way to attract users to buy (as brands like Amazon often will) or just the big names price-matching one another, or pushing the price down further as they look to be the big winner. (We saw something similar with iPads in the US).
As with any sales event you'll see a mixture of bargains, discounted end-of-line stock and strange things found in the back of a warehouse somewhere. In 2016, consumer magazine 'Which?' accused retailers of some pretty dodgy behavior.
Where can I find the best Black Friday deals?
As mentioned, you'll find the best options if you bookmark this page right now - there will be deals from the beginning of November, and we'll be bringing you the best of them, those that we think are worth checking out, the second that we see them flash up.
How do I get the best Black Friday deals in 2019?
Homework really helps. Some retailers up prices from August through to October so they can offer supposedly amazing discounts on Black Friday, so don't be fooled by such moves.
They're particularly prevalent in expensive consumer electronics such as TVs or laptops with product numbers rather than names, with products that were dropped down to a great bargain price suddenly being pushed back to their MSRP again.
It's also a very good idea to be flexible: for example, if you fancy a Samsung UHD TV it's best to think about the features you want rather than a specific model number: the BRV553ABD34-82C-9218-X may not be discounted on Black Friday 2019, but an almost identical set with the specification you want probably will be - so do your research on what matters and we'll do our best to give you the right comparison needed.
However, don't be fooled into thinking that something that looks like a five star set is the same but cheaper - certain elements (often with regards to screen quality or image processing) won't be as high quality to achieve that lower price point.
Can I get cashback on Black Friday deals?
Sometimes, yes. Your debit card or credit card may offer cashback on purchases. It's definitely worth looking into, not just for Black Friday 2019 but for any online shopping, when you'll be spending the most online.
Am I protected when I buy on Black Friday?
In general, you should be just as protected as you are when shopping any other time of the year. You'll want to check on return policies and warranty periods, and you should also make sure you're shopping at known retailers you trust. While many deals can seem too good to be true on Black Friday, landing on an unfamiliar website claiming to have a product for pennies on the dollar is a good sign you're in the wrong place.
Remember that using your credit card also can offer a level of protection, so as long as you have the means to pay it back straight away, using this method can give you more peace of mind. Many credit cards can help you contest payments if you never receive a product, and some even offer extended warranties on products beyond the one included from manufacturer or retailer.