We're just a few short weeks away from getting flooded with Black Friday Chromebook deals, but don't worry: the TechRadar team has got your back. We've reviewed and tested more Chromebooks than you can shake a stick at, and part of that process means keeping an eye on price trends. We're guaranteed to see some great sales once Black Friday hits, but we'll bet there are some good discounts in the days prior to the event too.
Black Friday 2022 is slated for November 25 this year, but historically we've always seen deals start to seep in throughout the month of November, and there's no reason to believe this year will be any different. Some products will see discounts just as good as those during Black Friday itself, meaning that some Chromebooks might sell out before we even hit the weekend.
We used Adobe's 2021 holiday shopping report (opens in new tab) as a reference point here, confirming our assumption that computer hardware prices decreased across the board throughout November before rising again in December once the final sales had ended. That means that Black Friday can be a great place to find an early Christmas gift for a loved one (or yourself).
If you urgently need a new Chromebook - perhaps your old laptop finally gave up the ghost, or your beloved pet used it as a chew toy - you can check out our current best Chromebook deals right here. Otherwise, we'd encourage you to wait until at least the start of November, to see if you can grab a bargain in an early sale.
There will undoubtedly be a tonne of discounts on Chromebooks this year, and it can be daunting to figure out which one you should buy. In this handy-dandy guide, we'll tell you what to look for, where to buy it, and what we think will be the best Chromebooks to buy this Black Friday.
Today's best laptop sales
If you really can't afford to wait (maybe due to the aforementioned animalistic destruction of your existing laptop), there are fortunately almost always sales to be found on Chromebooks - which is great, since they're already a budget-friendly alternative to Windows laptops. Black Friday might still be over a month away, but you can check out these deals today.
US Chromebook sales
UK Chromebook sales
Should you wait for a Black Friday Chromebook deal?
With Black Friday still weeks away in late November, you might be wondering if it's really worth waiting to buy a new Chromebook. If you think you can manage until the sales really kick off, though, we say yes: you're almost guaranteed to get a better deal if you wait until November.
Naturally, we know that many of you need a Chromebook (or a Windows laptop) to navigate many aspects of our tech-powered society, so don't sit around struggling if you need one right now - check the list above.
It's a tricky game to play; some great Chromebooks will go on sale before Black Friday, and might end up selling out by the day itself. The sales will run through the weekend to Cyber Monday, but once they're gone, they're gone - don't spend too long telling yourself something better will come up, if you see a stellar deal pop up the Wednesday before, grab it before it goes.
Black Friday Chromebook deals: our predictions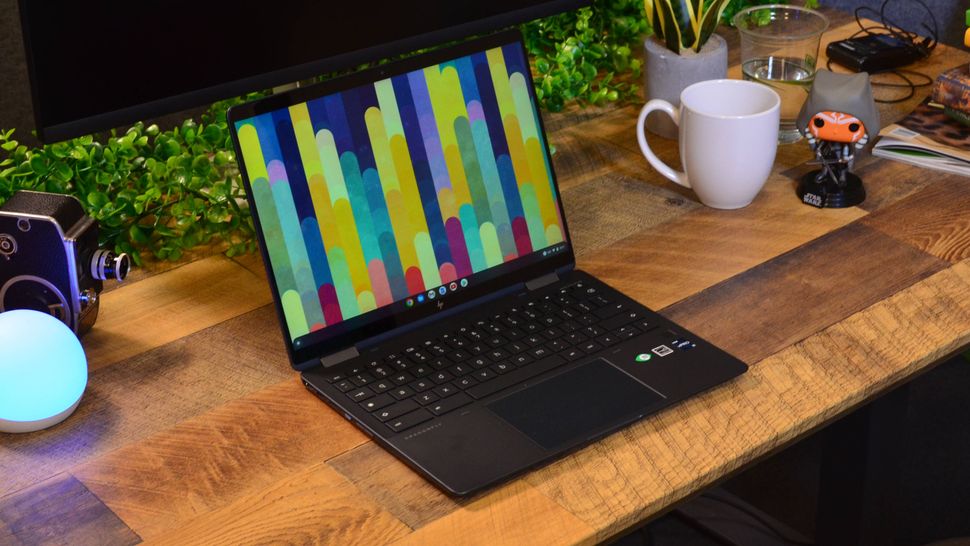 When will the best Black Friday Chromebook deals start in 2022?
Black Friday will be on November 25 this year - but we'll probably see some good Chromebook discounts before that date. Although Black Friday itself (and the weekend, including Cyber Monday) typically see the most discounts active, that doesn't mean that some of the biggest discounts won't arrive a little earlier.
Looking at the trends from previous years, sales start to trickle out at the beginning of November, then climb sharply from the beginning of Thanksgiving week (sometimes including the preceding weekend), so you'll likely see the best deals begin to drop from November 21.
It's also good to keep an eye on early bird sales that retailers will no doubt run in October and early November. Not all of these will be as good as the deals on Black Friday, but you can still keep an eye out for a bargain.
What Black Friday Chromebook deals do we expect in 2022?
The fantastic Google Pixelbook line might have sadly met its end this year, but there were still plenty of great Chromebooks released in 2022 - plus a tonne of really good ones from 2021 and 2020 that will still be worth a purchase.
Now that the 12th generation of Intel Core processors is here, there will likely be a bunch of 11th-gen Intel-powered Chromebooks up for grabs this year as retailers and manufacturers attempt to clear stock. While that might sound like a bad thing, many 11th-gen Intel chips are still great for everyday work, so you could potentially nab a bargain on a previous-generation Chromebook like the Acer Chromebook Spin 713.
However, we might see some more recent 12th-gen Intel Chromebooks go on sale too, because we're not too far off from the release of next-gen 'Raptor Lake' Intel CPUs. Then there's the leagues of Chromebooks running on mobile processors from the likes of Qualcomm and MediaTek, which don't have direct desktop PC analogues and as such are harder to gauge.
As usual, we expect to see big discounts from the most popular Chromebook brands: Acer, HP, Lenovo, and Dell are the ones to watch here in our opinion. There's also Samsung and Asus, which may be a bit pricey normally, but could see some solid price cuts as a result.
Last year's best Black Friday Chromebook deals
To help you work out which deals are good, as well as what you can expect from Black Friday 2022, we've compiled a list below of the best Black Friday Chromebook deals from last year.
2021 was a solid year for Chromebook discounts even outside of the Black Friday sales event, so you can use this list to see which manufacturers and retailers had the best deals. We've included the original price, deal price, and savings - as well as our own thoughts on the product and the deal at the time.
US: The best Black Friday Chromebook deals last year
UK: The best Black Friday Chromebook deals last year
How can I get the best Black Friday Chromebook deals?
What specs should I look for when buying a Chromebook on Black Friday?
When it comes to buying any laptop, whether it's a Chrome-powered one or not, it's important to consider the specs - and how they relate to the work you want to do. If you're looking for a laptop for demanding tasks, like graphic design or running modeling software for an engineering course, you'll probably want a Windows laptop or a MacBook with more grunt than a typical Chromebook.
If you just want a laptop for regular home and office work, though, like web browsing and word processing, a Chromebook could be just the ticket. These machines are generally low-powered devices that are perfect for carrying out simple, everyday tasks, and they usually carry appropriately lower price tags as a result.
That doesn't mean that specs don't matter here, though. Sure, you don't need a powerful graphics card to surf the net or watch Netflix, but you'll still find that you get a smoother, speedier experience with better components.
Memory is the big one here; ChromeOS isn't quite as RAM-hungry as its browser counterpart Chrome, but a glance at our best Chromebooks list shows that most of the models we recommend can come with at least 8GB of RAM. 4GB is okay for a Chromebook (unlike Windows laptops), but 8GB is a healthy minimum if you want to avoid app slowdown.
Naturally, some higher-end Chromebooks can pack more memory, often up to 32GB, but that's not really necessary unless you know you'll be running RAM-intensive software - 8GB to 16GB should be sufficient.
You'll also want to consider the amount of storage - while you can easily store your files to the cloud in Google Drive on a Chromebook, apps still need to be installed locally, so avoid anything with a small drive if you want to download lots of programs. Many Chromebooks use eMMC flash storage instead of more popular laptop PCIe SSDs, and while these are generally okay, it's worth noting that they are slower to load apps from.
Lastly, there's the processor. It's worth remembering that many of the apparently great discounts you'll see this Black Friday are just attempts to shift old stock. If a Chromebook deal looks almost too good on paper, research the processor to check that it's not several years old. We typically recommend Chromebooks with Intel Core processors, but Intel Celeron, AMD Athlon, and Qualcomm Snapdragon 7-series are all decent too. MediaTek also has a huge range of effective processors found in cheaper Chromebooks.
3 best Chromebooks to watch out for on Black Friday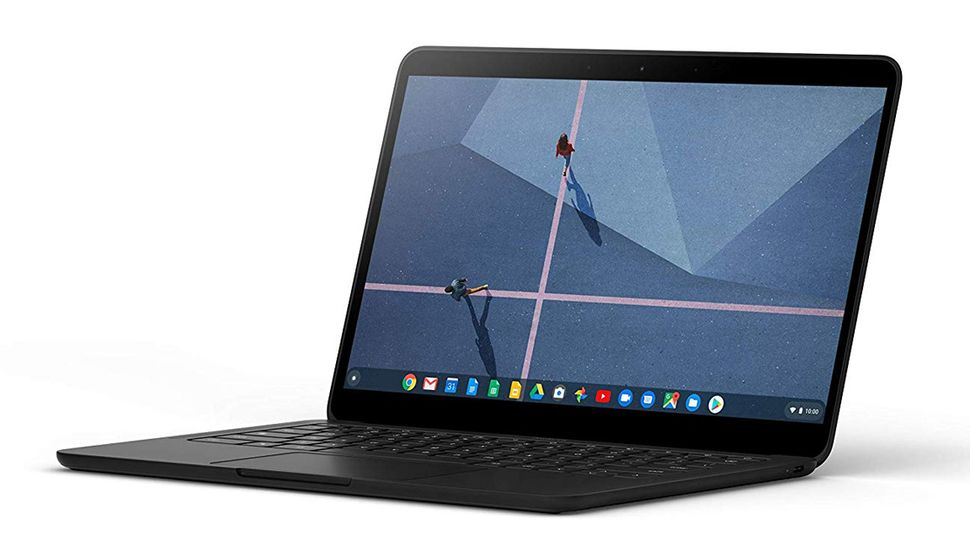 Google's own Pixelbook Go is an amazing laptop in its own right, and one of the best Chromebooks you can buy. One of its key features is its fantastic battery life, which outlasts many competing traditional laptops handily, so you can go a full day at work or school without being shackled to a wall outlet. Even better, you can close the lid, leave the Pixelbook Go on a desk for days, and come back to find it still has plenty of battery left to pick up right where you left off. Few if any Windows laptops or MacBooks can say the same. It's now a few years old, which is why we think it could be a prime candidate for some big Black Friday deals in 2022.
Read the full review: Google Pixelbook Go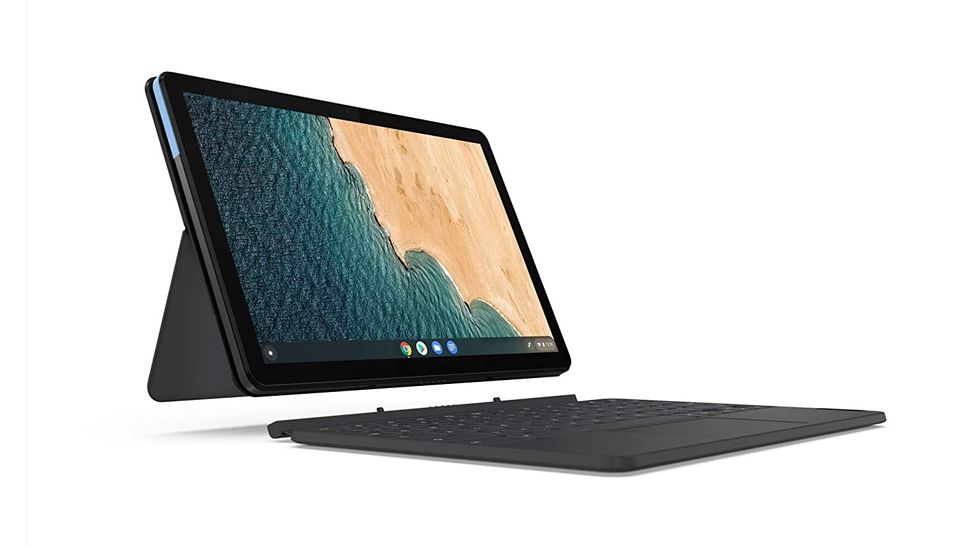 Is it a Chromebook or is it a tablet? Well, luckily, you won't have to decide with the brilliant Lenovo IdeaPad Duet Chromebook. True to its name, this Chromebook delivers two form factors in one. Its battery packs an incredibly long life of almost 22 hours – so you could pull an all-nighter, work through the day and mid-afternoon, and you'll still pass out before it runs out of juice. It's already very affordable, so for Black Friday we could see this Chromebook drop to some incredibly low prices.
Read the full review: Lenovo IdeaPad Duet Chromebook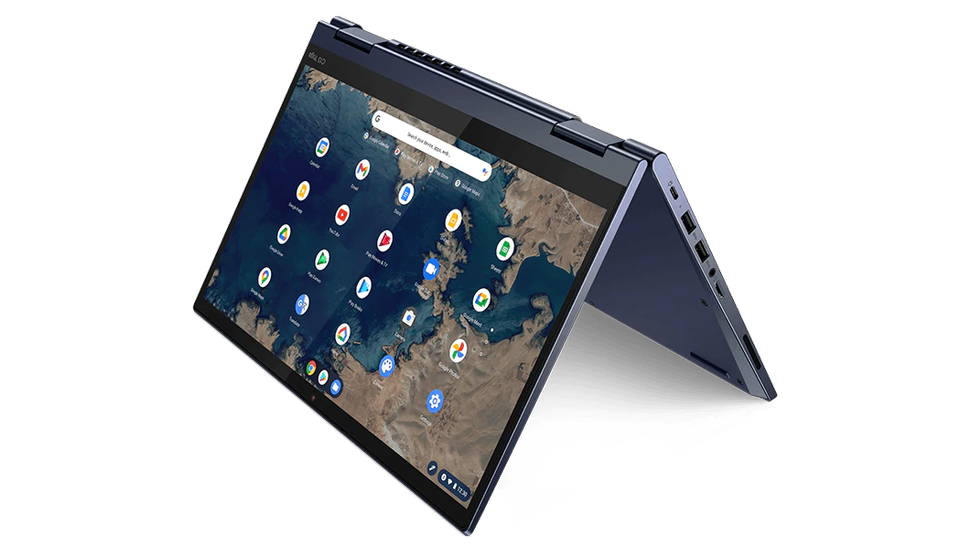 The Lenovo ThinkPad C13 Yoga Chromebook shot straight into our best Chromebooks list when it was released. It offers excellent performance, and as a 2-in-1 device, it's got the flexibility that many other Chromebooks lack, and the screen on this thing is stunning. It's powered by AMD 3000C-series processors - starting with an Athlon 3150C and scaling all the way up to a Ryzen 7 3700C - and this means you'll get more processing power out of this Chromebook than many of it's competitors. For students especially, this is one of the best Chromebooks money can buy, and we could see some great price cuts on Black Friday.
Read the full review: Lenovo ThinkPad C13 Yoga Chromebook