The best Black Friday Chromebook deals that are still available
Deals
Contributions from
last updated
Though Black Friday is over, there are still plenty of deals left
Black Friday itself might have been and gone, but Black Friday Chromebook deals are still alive and kicking. We've got tons of great discounts from the US, the UK, and beyond; if you need a new laptop, now is the perfect time to buy one.
Black Friday deals are a great way to save big money on expensive purchases like major appliances and computers, but Chromebooks are already a cheap alternative to Windows laptops or MacBooks — which means this is the best time of year to pick up a new Chromebook for absolutely rock-bottom pricing.
These might not be the most powerful computers on the digital shelf, but if all you're looking to do is check your email, stream movies, and connect with family and friends on social media, a Chromebook is the perfect device for your needs.
The fact that the best Chromebooks already start out affordable makes Chromebook deals even more of a bargain right now, so it's no wonder that they are also among the most popular sales we see year after year.
That's why we've pulled all the best Chromebook deals from all the major retailers to a single page to help you hunt down the perfect Chromebook for your needs and budget this holiday season. We'll keep updating this page through the weekend to Cyber Monday, so you won't miss any last-minute deals!
Black Friday Chromebook sales (US): quick links
The best Black Friday Chromebook deals in the US
Black Friday Chromebook sales (UK): quick links
The best Black Friday Chromebook deals in the UK
Buying tips: 3 of the best Chromebooks to look for on Black Friday
Chromebook specs to look for on Black Friday
When it comes to buying any laptop, whether it's a Chrome-powered one or not, it's important to consider the specs - and how they relate to the work you want to do. If you're looking for a laptop for demanding tasks, like graphic design or running modeling software for an engineering course, you'll probably want a Windows laptop or a MacBook with more grunt than a typical Chromebook.
If you just want a laptop for regular home and office work, though, like web browsing and word processing, a Chromebook could be just the ticket. These machines are generally low-powered devices that are perfect for carrying out simple, everyday tasks, and they usually carry appropriately lower price tags as a result.
That doesn't mean that specs don't matter here, though. Sure, you don't need a powerful graphics card to surf the net or watch Netflix, but you'll still find that you get a smoother, speedier experience with better components.
Memory is the big one here; ChromeOS isn't quite as RAM-hungry as its browser counterpart Chrome, but a glance at our best Chromebooks list shows that most of the models we recommend can come with at least 8GB of RAM. 4GB is okay for a Chromebook (unlike Windows laptops), but 8GB is a healthy minimum if you want to avoid app slowdown.
Naturally, some higher-end Chromebooks can pack more memory, often up to 32GB, but that's not really necessary unless you know you'll be running RAM-intensive software - 8GB to 16GB should be sufficient.
You'll also want to consider the amount of storage - while you can easily store your files to the cloud in Google Drive on a Chromebook, apps still need to be installed locally, so avoid anything with a small drive if you want to download lots of programs. Many Chromebooks use eMMC flash storage instead of more popular laptop PCIe SSDs, and while these are generally okay, it's worth noting that they are slower to load apps from.
Lastly, there's the processor. It's worth remembering that many of the apparently great discounts you'll see this Black Friday are just attempts to shift old stock. If a Chromebook deal looks almost too good on paper, research the processor to check that it's not several years old. We typically recommend Chromebooks with Intel Core processors, but Intel Celeron, AMD Athlon, and Qualcomm Snapdragon 7-series are all decent too. MediaTek also has a huge range of effective processors found in cheaper Chromebooks.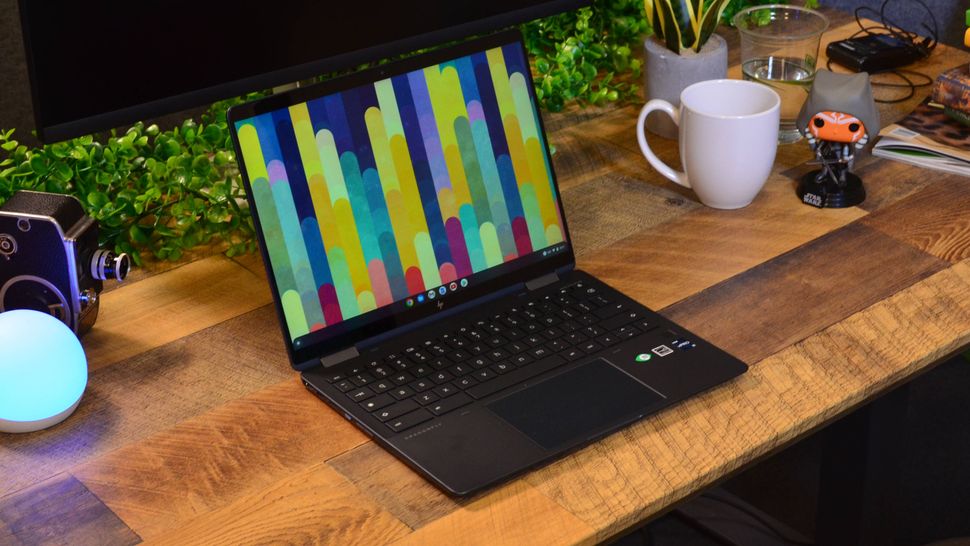 When will the best Black Friday Chromebook deals start in 2022?
Black Friday will be on November 25 this year - but we'll probably see some good Chromebook discounts before that date. Although Black Friday itself (and the weekend, including Cyber Monday) typically see the most discounts active, that doesn't mean that some of the biggest discounts won't arrive a little earlier.
Looking at the trends from previous years, sales start to trickle out at the beginning of November, then climb sharply from the beginning of Thanksgiving week (sometimes including the preceding weekend), so you'll likely see the best deals begin to drop from November 21.
It's also good to keep an eye on early bird sales that retailers will no doubt run throughout November. Not all of these will be as good as the deals on Black Friday, but you can still keep an eye out for a bargain.
Is it better to buy a Chromebook on Black Friday or Cyber Monday?
Black Friday is on November 25, and then only a few days later Cyber Monday lands on November 28, so with those two big deal events so close to each other, should you buy a Chromebook on Black Friday, or hold on until Cyber Monday?
Back when Black Friday started, the biggest deals involved home appliances like TVs. So, Cyber Monday was created, and that was saved for more high-tech deals, such as laptops and computers. In those days, then, it would have been wise to hold on until Cyber Monday for the best Chromebook deals. However, in recent years, that distinction no longer applies, and you'll see some great Black Friday Chromebook deals that will then continue over the weekend into Cyber Monday.
So, if you see a brilliant Black Friday Chromebook deal, we suggest you go for it, as it'll be a fantastic chance to get a Chromebook for less. However, if Black Friday rolls around and you've not seen any Chromebook deals that take your fancy, you can hold on until Cyber Monday - as new deals will arrive and you should find a Chromebook deal that's more suitable.
What Black Friday Chromebook deals do we expect in 2022?
The fantastic Google Pixelbook line might have sadly met its end this year, but there were still plenty of great Chromebooks released in 2022 - plus a tonne of really good ones from 2021 and 2020 that will still be worth a purchase.
Now that the 12th generation of Intel Core processors is here, there will likely be a bunch of 11th-gen Intel-powered Chromebooks up for grabs this year as retailers and manufacturers attempt to clear stock. While that might sound like a bad thing, many 11th-gen Intel chips are still great for everyday work, so you could potentially nab a bargain on a previous-generation Chromebook like the Acer Chromebook Spin 713.
However, we might see some more recent 12th-gen Intel Chromebooks go on sale too, because we're not too far off from the release of next-gen 'Raptor Lake' Intel CPUs. Then there's the leagues of Chromebooks running on mobile processors from the likes of Qualcomm and MediaTek, which don't have direct desktop PC analogues and as such are harder to gauge.
As usual, we expect to see big discounts from the most popular Chromebook brands: Acer, HP, Lenovo, and Dell are the ones to watch here in our opinion. There's also Samsung and Asus, which may be a bit pricey normally, but could see some solid price cuts as a result.
Sign up to receive daily breaking news, reviews, opinion, analysis, deals and more from the world of tech.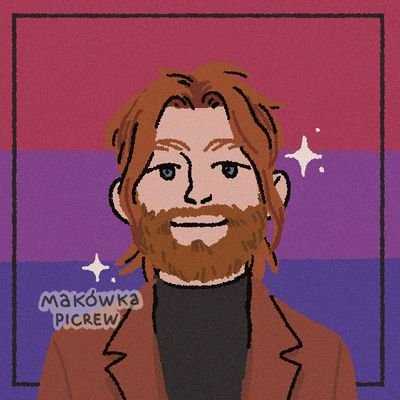 Christian is TechRadar's UK-based Computing Editor. He came to us from Maximum PC magazine, where he fell in love with computer hardware and building PCs. He was a regular fixture amongst our freelance review team before making the jump to TechRadar, and can usually be found drooling over the latest high-end graphics card or gaming laptop before looking at his bank account balance and crying.
Christian is a keen campaigner for LGBTQ+ rights and the owner of a charming rescue dog named Lucy, having adopted her after he beat cancer in 2021. She keeps him fit and healthy through a combination of face-licking and long walks, and only occasionally barks at him to demand treats when he's trying to work from home.