Black Friday Chromebook deals 2023: the best deals still live
Deals
Contributions from
last updated
Black Friday Chromebook deals are winding down, but you can still save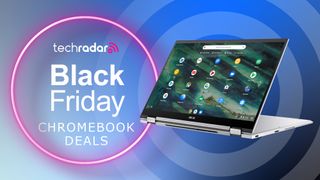 (Image credit: Asus, Future Publishing)
Black Friday is over, folks, but some of the best Black Friday Chromebook deals are still going strong into the weekend, and we're keeping track of all the best picks across a range of budgets.
So even as Black Friday deals are winding down across major retailers, Chromebooks have been one of the hottest items for shoppers this Black Friday, and there are many great offers still marked down to their Black Friday lows. And while we keep an eye forward to Cyber Monday deals to come, we'll still be here throughout the weekend keeping tabs on the best Chromebook deals still available for the late shoppers out there. Even though Black Friday is officially past, it's still a great time to pick up one of the best Chromebooks for even cheaper than normal.
We're also keeping track of still-going Black Friday MacBook deals and Black Friday gaming laptop deals, if you want something a bit more potent than a Chromebook, so whether you're in the market for a versatile Chromebook, a great Black Friday MacBook Air deal, or savings on electronics of all kinds, we're keeping up with all the late-running Black Friday sales to help you take care of any last minute shopping this holiday season.
Black Friday Chromebook deals - quick links (US)
Black Friday Chromebook deals - Under $200 (US)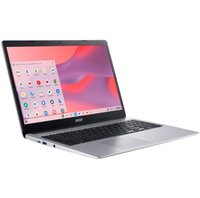 Acer Chromebook 315: was $299 now $139 at Best Buy
This Acer Chromebook 315 is a basic device but it's great value for money if you need a cheap laptop for light use such as general browsing and schoolwork. It sports a 15-inch display, full-day battery life, and the lean ChromeOS that make it a great buy for students or those always on the move with under $200 to spend.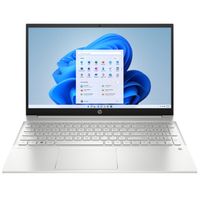 HP Chromebook 14: was $299.99 now $149 at Best Buy
This 14-inch HP Chromebook comes with an Intel Celeron processor, as well as 4GB of RAM and a 64GB SSD. It's the ideal mid-range machine and a smart buy, especially now that it's down to just $139 at Best Buy's early Black Friday sale.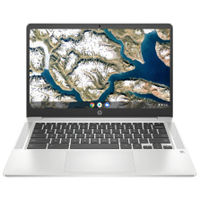 HP Chromebook 14: was $289.99 now $228.99 at Amazon
If you're looking for a straightforward and sensibly-priced laptop for work or school, the HP Chromebook is a great choice. An Intel Celeron N4120 and 4 GB RAM wouldn't be enough for a Windows laptop, but thanks to the low system requirements of ChromeOS, you can rest easy knowing that this laptop will still run smoothly.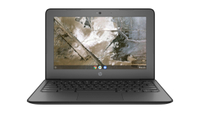 HP Chromebook 11 G7 EE: was $260 now $68.99 at Amazon
We won't lie, this is hardly a powerhouse Chromebook - but it's one of the cheapest laptops money can buy right now, at a staggeringly cheap $67.80. With a super-compact 11.6-inch display, this is an excellent pick for a child's first laptop, especially given the security features and user-friendly interface of ChromeOS.
Black Friday Chromebook deals - Under $400 (US)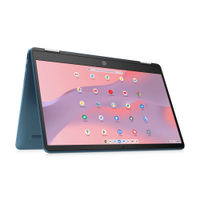 HP Chromebook X360 14-inch 2-in-1: was $329 now $289 at Walmart
With an Intel Celeron processor and 4GB DDR4 RAM, this Chromebook isn't going to be setting any records, but it's a great 2-in-1 for young students who'll love the splash of teal color on the outside - while you'll love that it's $40 off at Walmart for Black Friday.
Black Friday Chromebook deals - Under $600 (US)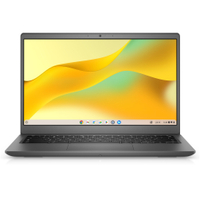 Dell Latitude 3445 Chromebook: was $1,191.14 now $599 at Dell
There was a time when Chromebooks selling for more than $500 would have been scandalous, but as ChromeOS's popularity grows, so does the high-end Chromebook's spec sheet. This beauty, marked down 50% at Dell's online store, packs an AMD Ryzen 3 7320X, 8GB LPDDR5 RAM, a 256GB M.2 SSD, and a 14-inch full HD+ (1200p) display, so it is a steal at this price.
Black Friday Chromebook deals - quick links (UK)
Black Friday Chromebook deals - Under £200 (UK)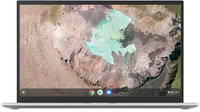 Asus Chromebook 14 CX1400CMA: was £249 now £139 at Amazon
A great value Chromebook with a respectable 1080p screen, the Asus Chromebook 14 is an excellent mid-range Chrome laptop that is currently almost a third off at Amazon. The Intel Celeron N4020 CPU at the core of this Chromebook offers superior performance to the MediaTek chips you'll find in similar cheap laptops, too.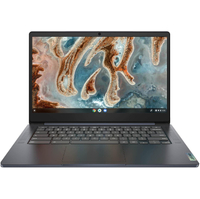 Lenovo IdeaPad 3 Chromebook: was £249.99 now £215 at Amazon
The Chrome-powered version of Lenovo's excellent compact laptop enjoys a stellar deal at more than a quarter off the retail price. A Full HD display and Lenovo's surprisingly premium-feeling design despite the low price make this Black Friday deal an absolute steal.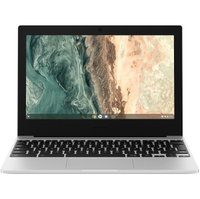 Samsung Galaxy Chromebook Go: was £299 now £206 at Amazon
An ideal laptop for students and kids, the Samsung Galaxy Chromebook Go packs a lightweight but rugged design that can handle roughing it at school. An Intel Celeron processor ensures ChromeOS will run smoothly, and the sleek silver finish helps set it apart from other Chromebooks.
Black Friday Chromebook deals - Under £400 (UK)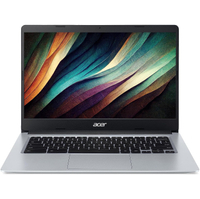 Acer Chromebook 314: was £399.99 now £249 at Currys
This is towards the pricier end of the scale for a Chromebook, but you get an impressive amount of power for the price. That includes 8GB of RAM, which will dramatically boost performance, boot times, and load times. There's also a decent 128GB of storage and battery life impresses at just over 12 hours on a single charge. That's more than enough to last a full working day. At a whopping £150 off, it's a bargain for school or college, or just as a home laptop that you use for light use and everyday tasks.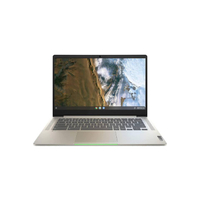 Lenovo IdeaPad 5 Chromebook: was £450.97 now £284.97 at Laptops Direct
An Intel Core processor (as opposed to an Intel Celeron or Qualcomm chip) in a Chromebook is often an indicator that it's a cut above its peers, and the IdeaPad 5 Chromebook from Lenovo fits that bill. With strong performance and a clean, refined design, this is an excellent deal at £166 off.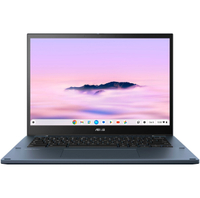 Asus Chromebook Plus CX34: was $499 now $299 at Best Buy
Part of Google's new Chromebook Plus initiative, the CX34 from Asus is a powerful device wrapped up in a more premium chassis than non-Plus Chromebooks - but at $200 off for Black Friday, this one's a truly excellent deal. Featuring the latest Ryzen 7000 laptop processor and 8GB of RAM plus a full HD display, the CX34 makes it clear that 'Plus' was not just a marketing ploy.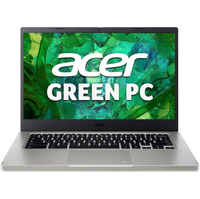 Acer Chromebook Vero 514: was £479.99 now £349.99 at Amazon
If you're looking for a high-end Chromebook and also do your bit to save the planet, the Vero 514 from Acer is the laptop for you. Sporting a speedy Intel Core i5-1235U processor and 14-inch 1080p display, this Chromebook also features recycled materials in its construction and packaging, as well as user-upgradeable components to help reduce e-waste.
Black Friday Chromebook deals - Under £600 (UK)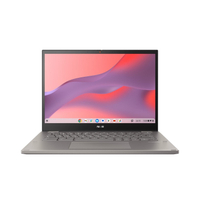 Asus Chromebook Flip CB3: was £783.97 now £579.97 at Laptops Direct
This premium-tier Chromebook is normally clost to £800, but with this £204 discount for Black Friday, you can get this great looking 2-in-1 Chromebook with Intel Core i5-1235U processor, a 1200p resolution 16:10 touch display, 8GB RAM and a 256GB SSD, which are definitely specs you don't see very often in a Chromebook.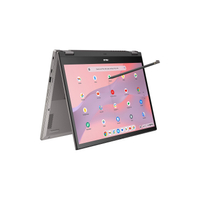 Premium - Asus Chromebook Flip CB3: was £879.97 now £749.97 at Laptops Direct
Alright, this one isn't under £600, but it is a great deal. A high-end Chromebook that doesn't mess around when it comes to performance or features, the Flip CB3 from Asus packs a powerful 12th-gen Intel Core i7 CPU, 512GB SSD, and an FHD+ touchscreen - making it one of the most powerful Chromebooks out there. A garaged stylus and 360-degree hinge for swapping into tablet mode further cement this as a laptop deserving of the 'premium' label.
Black Friday Chromebook deals: FAQs
When will the best Black Friday Chromebook deals start in 2023?
While the actual Black Friday sales event takes place on November 24, we're guaranteed to see a ton of great deals land before the actual day itself. There was once a time when we'd urge caution and patience - but with how early retailers kick off their sales now, it's smart to keep your eye out as we approach Black Friday in the next two weeks in case you see a great deal pop up. Remember: once they're gone, they're gone.
Where can I find the best Black Friday Chromebook deals?
Right here! Why, of course; you can find all the best Black Friday Chromebook deals on this very page, but it's important to bear in mind that some online retailers will feature better discounts than others, so be prepared to shop around.
To make things easier, we've compiled a list of every retailer we recommend for Chromebooks - and all sorts of laptops, for that matter. It's a good plan to check these sites out ahead of time, so you can get a better idea of exactly which Chromebook you'd like to buy once the deals start dropping in earnest.
US:
Amazon: lowest prices for a huge range of Chromebooks
Best Buy: big discounts on Intel-powered Chromebooks
Dell: big savings on office-ready Chromebooks
HP: save on Spectre, Pavilion, and more
Walmart: Chromebooks from $89
UK:
Amazon: the best place for most Chromebook deals
Argos: budget Chromebooks deals live now
Box: a wide range of Chromebooks
Currys: discounts on HP, Asus, and Acer
Dell: save on budget Chromebooks
Ebuyer: decent discounts on a wide range of Chromebooks
Laptops Direct: specialist retailer with Chromebook deals already live
Very: Great discounts on Chromebooks from Dell, Lenovo, and more
What Black Friday Chromebook deals do we expect in 2023?
Chances are that this Black Friday will deliver some major discounts on all sorts of laptops - and of course, that includes Chromebooks. In the midst of an economic downturn, people have been shrinking their budgets when it comes to tech. Fortunately, that means retailers have plenty of stock they want to shift, so we should see some great deals this year.
That's not all, either. The recent announcement of new Chromebook Plus models hitting stores soon will no doubt lead to shrinking price tags among existing Chromebooks - and having seen the initial Plus lineup, we feel comfortable saying that you don't need to spring for one of those more premium machines if all you want is a simple laptop for work or school.
As for exactly which brands we expect to see discounted, well... it's all of them, really! All the big names like HP, Asus, Acer, Lenovo, and Samsung are expected to have Chromebook deals running up to, during, and just after Black Friday and Cyber Monday, so you'll be spoilt for choice.
Sign up for Black Friday email alerts!
Get the hottest deals available in your inbox plus news, reviews, opinion, analysis and more from the TechRadar team.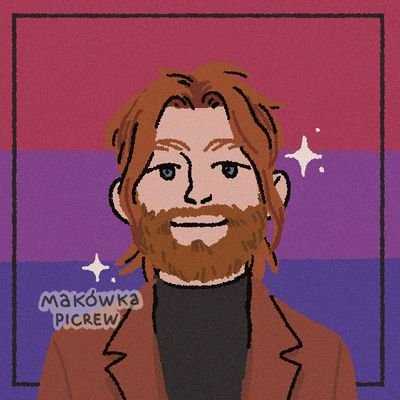 Christian is TechRadar's UK-based Computing Editor. He came to us from Maximum PC magazine, where he fell in love with computer hardware and building PCs. He was a regular fixture amongst our freelance review team before making the jump to TechRadar, and can usually be found drooling over the latest high-end graphics card or gaming laptop before looking at his bank account balance and crying.
Christian is a keen campaigner for LGBTQ+ rights and the owner of a charming rescue dog named Lucy, having adopted her after he beat cancer in 2021. She keeps him fit and healthy through a combination of face-licking and long walks, and only occasionally barks at him to demand treats when he's trying to work from home.