We've never had more ways to enjoy music, and there's a wealth of free apps that make it easy to discover, stream and enjoy your favorite tunes on any device you like. Whether it's an iPhone, and Android device or a Windows desktop, there's an app that will let you find new tracks to love and listen to all your old favorites.
We'll start by exploring the best free music apps available for iOS, then move on to Android and the desktop. Tune in and listen up...
Read more: Etymotic ER4 Earphones

The best free music apps for iOS
There are some really good online music services for iOS: Apple Music, Spotify Premium, TIDAL and many, many more. But what about free ones? As you'd expect, the choice is more limited – but that doesn't mean there aren't some tasty options. You should definitely have a look around before signing up for a paid product.
Before we start, it's worth checking whether you have a paid-for sub rolled into your phone contract or included with a recent purchase. We do: as Vodafone customers we got a free subscription to Spotify Premium, while Irish customers of Three can get free Deezer subscriptions and you'll often get special offers when you buy pricey audio products. There's no point in going for a lesser service if you've already got a premium subscription for free.
If you don't, though, you'll notice some similarities among the services. Ads are a given, and in some cases you can't get music on-demand: the playlists shuffle unless you pay for the premium version. Sound quality won't be as good as the paid-for options and offline modes are usually unavailable. But the core services are very good and make it easy to discover new music. These are our current picks on iOS.

The leading name in music streaming – and for good reason
Spotify made some really big changes to its free app in spring 2018. The app got a nice redesign, and more importantly it removed the biggest restriction of the free service: being able to hear the music you wanted when you wanted it.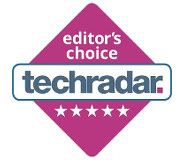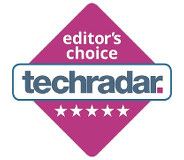 Free users are no longer restricted to shuffle mode, but instead have on-demand access to 15 curated playlists such as Daily Mix and Discover Weekly. They're big playlists, so that's a pretty decent selection of on-demand music. However, if your tastes go beyond the playlists it's shuffle time.
The introductory process is improved too. Like Apple Music, Spotify now asks you who your favourite artists are and modifies its recommendations accordingly.
We like Spotify a lot, and not just because of its enormous catalogue. The new data saver feature is useful for anybody on a capped mobile data plan, and if you decide to go for the paid-for, ad-free service it works across tons of things: Mac, PC, Smart TV, Amazon Echo…
The only real niggle is that the audio often sounds very compressed; if you compare a Spotify stream of something like Editors' new album with the actual CD the dynamic range is quite noticeably different.

Streaming that works much like a personalized version of commercial radio
iHeartRadio is a US-only app: if you're in the UK we'd recommend a different option like TuneIn or iPlayer Radio.
iHeartRadio brings the many joys and occasional irritants of local radio to your Apple device, and it's completely free if you're willing to endure the ads. Some features are limited to the paid-for Premium version, however: on-demand music, the ability to rewind streams, unlimited skipping and offline playback are not available to free users.
It's a good app with a wide selection of stations from around the world – sports, spoken word and comedy as well as music – as well as some good podcasts, and the new Playlist Radio feature is a welcome improvement: it enables you to pick a playlist you like and create a new one based on it, with the app automatically adding music 'inspired by' that playlist. You can then save the result in your library to access it whenever you fancy. As with any algorithmic recommendations the results can be patchy sometimes, but it's an interesting way to discover things you might not otherwise have heard.
You can also create stations based around your favourite artists and genres, with the My Favorites Radio automatically populating its playlist with the tracks you've favorited.

An excellent music app once you understand the different variations
We're cheating a bit here because Amazon Music revolves around things you've bought from Amazon: you can use it to play music you've bought thanks to the AutoRip service, and if you've got a Prime membership you get 2 million ad-free songs. If you haven't got any AutoRip content or a Prime subscription you'll need to pay for the full product, which offers 40 million songs for £10.99 per month.
If you've used any Amazon device or app you'll know what to expect from the Amazon Music app: the familiar black and grey interface, the big banners and the side-scrolling categories. It's a little clinical for our taste but it's perfectly pleasant and works well, and for us the big plus here is that you can download your music for offline listening. The limits are generous: you can download as many songs as you like if you've got a Prime Music subscription, and you can have up to 10 authorized devices at any time.
Our main niggle is Amazon's confusing branding: Prime Music isn't the same as Amazon Music Unlimited and isn't the same as AutoRip, and having three different music services seems unnecessarily confusing to us. However if you're a fan of the Amazon ecosystem and a paid-up Prime member you should definitely try this one before considering alternatives.

A great free app for finding music by new and independent artists
If your tastes tend towards the independent and up and coming, Soundcloud is a lot of fun. It can be a lot of effort to, though: because anybody can upload music to the service, there's an awful lot of stuff on it and inevitably, not all of it is fantastic. If you stick to the recommendations and featured artists you'll rarely be disappointed, but if you go exploring you'll often discover stuff that isn't offensively awful but that isn't particularly great either.
It's not all about amateurs, though. Soundcloud is also where many artists would promote upcoming releases, so you'll find music by the likes of Rudimental, Chvrches and new signings such as ONR. We said "would promote" because Soundcloud's lack of a business model meant artists were getting lots of plays and no money, so a lot of the bigger names moved to other platforms. However, Soundcloud remains a particularly good place for music in unusual genres or on small labels, and if you check out artists' own following lists you'll often stumble upon some real gems.
As ever, there's a paid-for product here: Soundcloud Go, which strips the ads and enables you to download tracks for offline listening. It's £7.99 per month.

A good choice if you're intending to listen using EarPods
We don't think Deezer gets enough love outside mainland Europe, where it's massive. That's a shame because this free music app benefits from particularly good editorial recommendations and playlist curation, and while the free tier is there to promote the inevitable paid-for product (which gives you on-demand music instead of shuffle, and which enables you to download songs for offline listening) the ads aren't too annoying and the catalogue is extensive: 53 million tracks and counting. Like Spotify the paid-for product works across a wide range of platforms including desktops, TVs and some smart hi-fi systems.
The sound quality isn't brilliant – at 128Kbps the free app falls a long way short of the 320Kbps of the Premium service, let alone the hi-res streaming available on the Deezer HiFi service – but that's not really an issue if you're listening on Apple's own earbuds, and the playlists themselves are very good and consistently deliver music we enjoy listening to. However, now that Spotify has made at least some of its free playlists available on demand, Deezer's combination of shuffle play and ads could appear less attractive by comparison.
Read on to discover the best free music apps for Android and the desktop.