If you thought that MP3 players were a thing of the past, you're not alone. But nowadays the best MP3 players that you can buy in 2022 are a major upgrade on the portable music player that you might have had in the early noughties.
That doesn't mean MP3 players are as popular as they used to be. Music streaming services have made listening to music on-the-go easier than ever and our smartphones can hold huge amounts of tracks, albums and podcasts. But MP3 players are far from obsolete and still a fantastic choice for some people.
Maybe you don't want to be tied to your phone all the time. Or you might want to save your mobile data and battery while you're out and about. Whatever the reason, today's top MP3 players are capable of storing your music library at a much higher bitrate than your 2009 iPod Shuffle ever could. Pair one of these devices with a pair of the best headphones and you've got high-quality music that travels with you wherever you go.
Thanks to new innovations in audio engineering, they're always improving on sound, with features like hi-res audio support and built-in DACs (Digital-to-Analogue Converters) becoming commonplace. As well as a performance upgrade, their design has also been improved. This means added durability and sleeker styles to slip in your pocket.
There are plenty of MP3 players to choose from and we've selected our top choices and included everything you need to know about finding the right MP3 player for you in our guide below.
Our top MP3 players
The Astell & Kern A&ultima SP2000T is the best portable music player you can buy in 2022. Yes, it's expensive, but if you want a premium digital audio experience while you're out and about, don't look (or listen) any further. The SP2000T sounds superb.
Two amplifier stages offer seven distinct options, while no fewer than four DACs are deployed to handle two channels of audio information. The SP2000T is unconcerned by digital audio file size or type, and it will happily power any headphones you care to mention.
The control interface is clean and responsive. The player itself is not so much built as sculpted - though it is too large to slip into your jeans pocket. Even the battery life is half-decent.
Read more: Astell & Kern A&ultima SP2000T review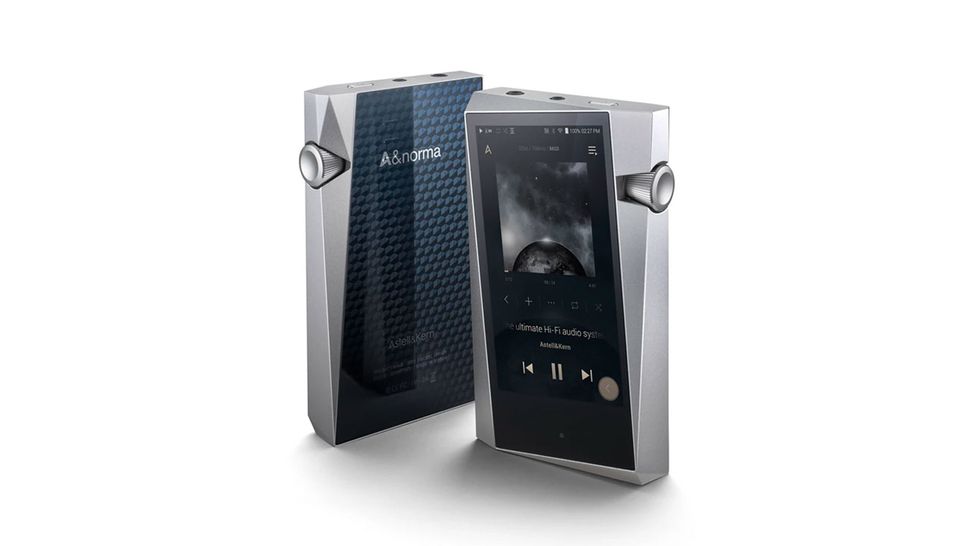 The Astell & Kern A&norma SR25 is an impressive MP3 player that's designed to make your hi-res audio files really sing, thanks to a new performance mode, support for balanced audio connections, and Bluetooth LDAC wireless compatibility.
With a unique, off-center design and aluminum body, it certainly looks the part, and its touch screen is bright and easy to use.
Inside the SR25 is the Dual Cirrus Logic CS43198 Master Hi-Fi level DAC, while native support for DSD256 and 32-bit/384kHz audio is more than enough to satisfy even the most discerning audiophiles.
With Wi-Fi connectivity, you have access to streaming services including Deezer and Tidal, while Bluetooth aptX ensure listening with wireless headphones needn't sound inferior to wired connections.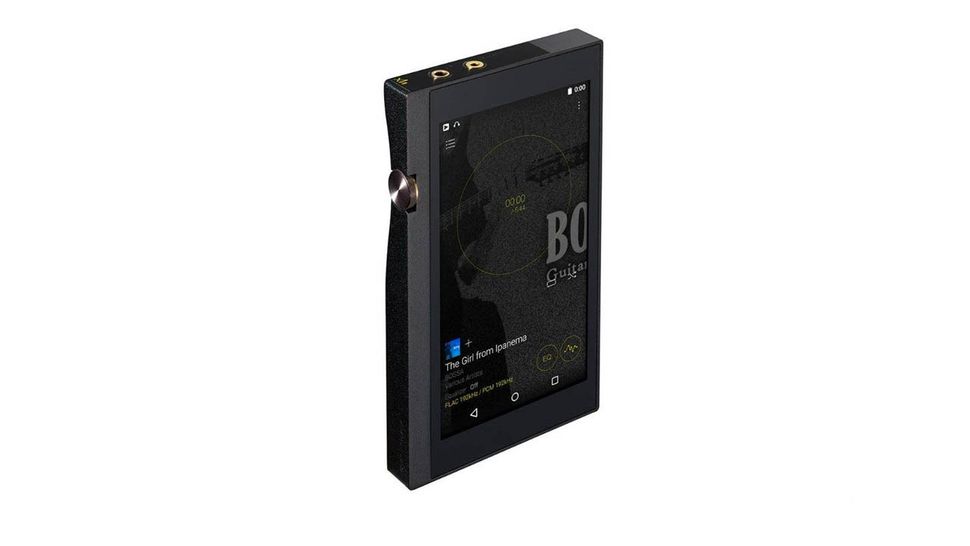 The Onkyo DP-X1A isn't the most compact device on this list, but we think it's the best MP3 player you can buy, offering lots of customizability, an intuitive interface, and fantastic sound.
The DP-X1A looks a little bit like a phone, but much thicker with two audio ports – one headphone jack and one balanced output for those interested in a cleaner and overall better quality sound. The device has an easy-to-use volume wheel, as well as physical playback buttons and two microSD card slots for those with a sizable collection of music.
The player is built with a full version of Android 5.1, complete with features like Wi-Fi connectivity and the Google Play Store, which results in an MP3 Player that is to Android what the iPod Touch is to iOS. Unlike the iPod, however, the Onkyo DP-X1A is built for super-high-quality audio.
Speaking of the sound quality, it's an absolute dream. It supports a range of music formats, including FLAC, OGG, WAV, MP3, ALAC, and more. In terms of hardware, the device has two chipsets, one to power the overall device, and one to handle the DAC and amplifier – resulting in a noise-free experience.
We tested the player with multiple pairs of headphones across multiple price ranges, and were stunned with the clarity and exceptional quality of the audio. There's a reason the Onkyo DP-X1A sits atop this list – it's a beast in the portable audio world.
Read more: Onkyo DP-X1A Digital Audio Player review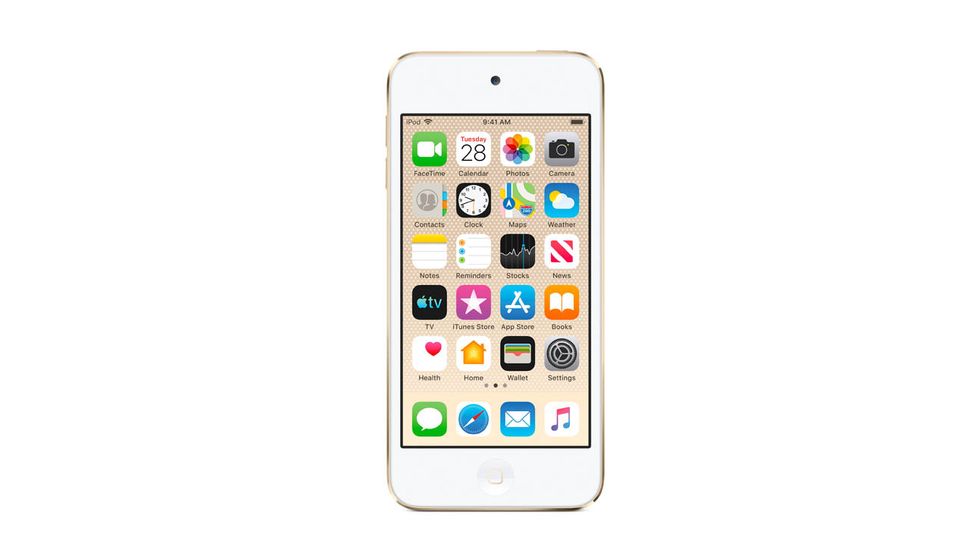 Apple took us all by surprise when it announced the iPod touch 7 in 2019, the first upgrade to its portable music and video player since 2015.
The new iPod supports the FLAC codec, as well as Apple Lossless, giving you more options than ever when it comes to accessing audiophile-quality music.
Using a hi-res audio playback app for iOS called Vox, we listened to Mozart's Requiem in D Minor. The strings had a warm and natural quality, while soprano vocal duets soared sweetly above the mix without ever sounding harsh.
In our review we also tested out the inbuilt speaker at the bottom of the iPod touch, and it packs quite a punch despite its size. It won't do for listening to your Hi-Res music, but if just want a little background music for your gaming sessions and can't be bothered to dig your headphones out, it works just fine.
If you need a new MP3 player, and you don't mind using Apple Music, the iPod Touch will do just fine. It's also optimized for gaming, so check out our guide to the best Apple Arcade games.
Read more: iPod Touch (7th Generation) review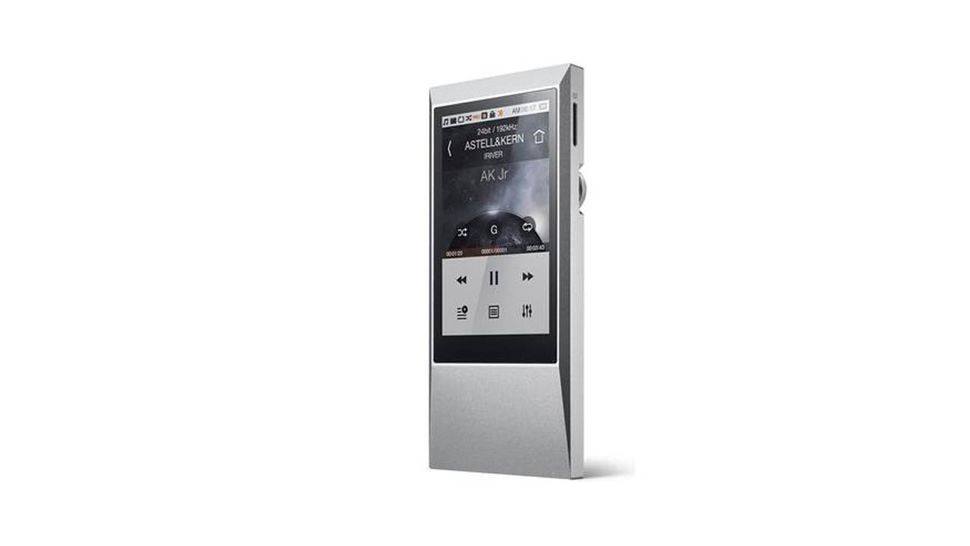 The Astell & Kern AK Jr is the best mid-range MP3 player and a serious contender against the more expensive players on the list.
You get 64GB of onboard storage and there's a microSD card slot if you want to expand it. It also supports major audio formats, including FLAC, WAV, MP3, AAC, AIFF, and more – and it's able to play at sample rates of up to 192kHz.
The interface is easy to control. Tap through options using the touchscreen, and select the music you want to listen to. It could be more responsive, but you get used to it. Battery life is around nine hours, which isn't amazing, but not terrible either.
Music is dynamic and crisp, with a nice and powerful sound. The soundstage on these, when paired with a great pair of headphones, is huge – that's to say the left and right are clearly defined, while instruments placed at the center of a mix are given plenty of room to breathe. We enjoyed the guitar solo on AC/DC's Back in Black, while Eminem's rap on Lose Yourself cut straight through the mix – exactly the way it's supposed to.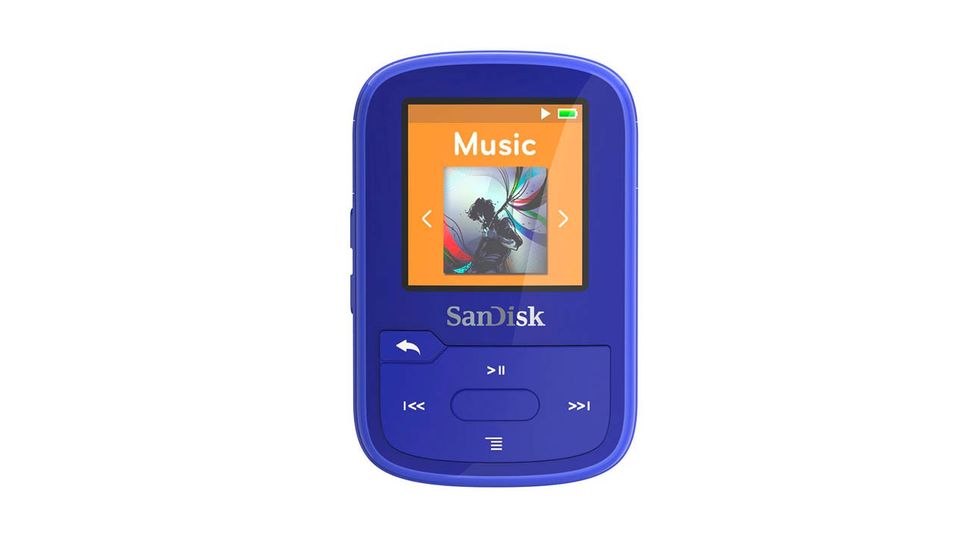 The best option for working out, this MP3 player is small and light. It only offers 16GB of storage and although that's not much in comparison to a phone, it still holds plenty of songs. Despite being built for sport, it supports a pretty wide range of audio formats – including MP3, AAC, FLAC, WAV, and WMA.
During testing, we found the battery life is impressive at 20 hours. You also get Bluetooth, which is important for exercise so cables don't get in the way.
The interface is dated, not as powerful as your smartphone and it's not touch-sensitive. But it's easy to navigate via hardware buttons that serve as playback controls.
As long as you don't expect full audiophile-level quality here, you'll find the sound very capable. We found it to be slightly muddy with a small dip in clarity, but for most people that won't matter – especially when you're out on a run or hitting the gym.
Other MP3 players to consider
Looking for something else? We haven't tested the MP3 players below ourselves, but we'd still like to recommend them based on their excellent specs and customer reviews.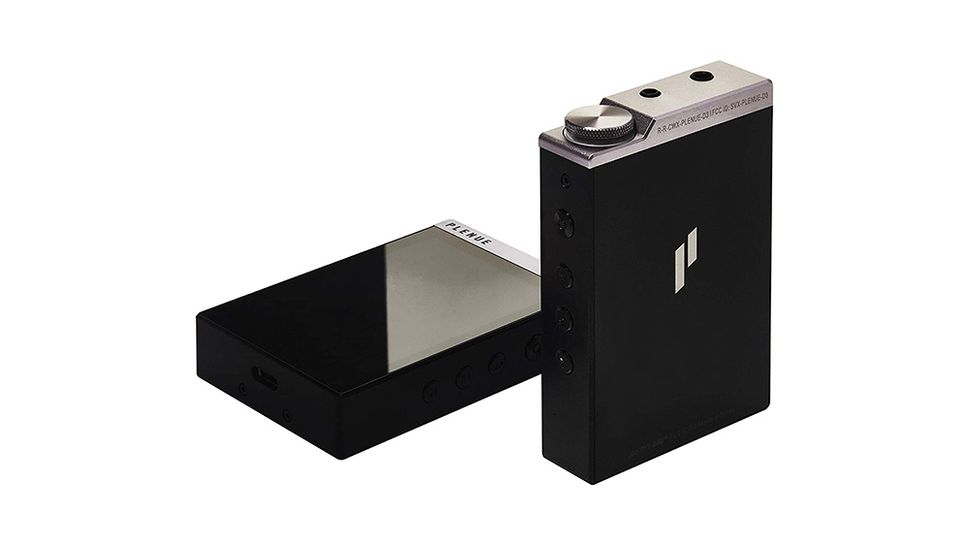 This is a small, light and stylish MP3 player with a simple matchbox-like design and a big, wide screen. It's an upgrade on Cowon's previous MP3 player model, this time with a volume dial, Bluetooth and more features.
It offers exceptional battery life. You'll get 45 hours of playback time with regular MP3 files and more than 30 hours with high-res files – which still beats most of the competitors on this list.
It supports a huge range of formats, including DSD(DFF, DSF, ISO), FLAC, WAV, AIFF, ALAC, APE, MP3, WMA, OGG and DCF. Music sounds brilliant and with Bluetooth, you can listen on a range of different devices. Although there's no Wi-Fi streaming available.

A high-res MP3 player from Sony that's affordable – especially in comparison to some of the higher-end devices from the likes of Astell & Kern.
This MP3 player is short on storage with only 16G internally. But with a MicroSD card you can bump that up significantly. It boasts an impressive 45 hours of battery life and supports a wide range of formats.
Sound is clear and powerful and although it might not be the best out there, it's a huge improvement over listening to music on your phone.
Buying advice
How to choose the best MP3 player for you
The most important thing you need to think about is the audio codec your music library is in.
Anyone who uses Apple Music will probably have a music library completely filled with Apple's proprietary AAC codec, and luckily most MP3 players will support that codec. However, if you consider yourself an audiophile, you'll need support for lossless codecs like FLAC, WAV and ALAC, as these codecs don't use the compression methods used on lossy codecs like AAC or MP3.
You'll also need to consider how much music is in your, well, music collection and then how much storage you'll need. This is especially the case when you're using codecs like FLAC, which just devour space. The best MP3 players often have an included microSD card slot, which allows you to expand upon the included storage as your library expands – but normally only up to a certain size, normally around 512GB.
Here's the best part though: unlike smartphones, the best MP3 players are built to last, so there's no need to go on an endless two-year upgrade-cycle like you might with a smartphone. This means it's probably in your best interests to take some time and find the one that's right for you, as you will probably be using it for a few years to come.
What's the difference between an iPod and MP3 player?
An iPod is a type of MP3 player. It's the name for Apple's range of portable music players, but you'll find plenty of other MP3 players from other brands – many of which are listed in our guide below.
Is an MP3 player worth buying?
Whether you should buy an MP3 player or not depends on what you want to use it for. If you're trying to avoid being glued to your phone, checking social media or taking work calls when you want to relax, an MP3 player can be a great option to listen to music while staying cut off from all of the distractions of your phone – and the rest of the world.
Some people enjoy listening to MP3 players when they work out, so they don't have their phone with them. Whether that's also to keep calls and messages at bay or keep their phone safe.
Others might not have a great deal of space on their phone if it's an older model, so want to store music elsewhere, and some people might not want to use up battery or data when they're on the move.
MP3 players won't suit everyone, many prefer the convenience of having all of their music on their phones, but there are plenty of reasons why an MP3 player is a great idea for some people.
MP3 player deals