EA surprised many with the sudden announcement of Apex Legends, a new free-to-play battle royale shooter that sees the publisher going toe-to-toe with genre mammoths PlayerUnknown's Battlegrounds and Fortnite Battle Royale.
Developed by Respawn Entertainment and set in the Titanfall universe, Apex Legends is a squad-based battle royale shooter where teams of three go up against 57 other players to try to gather loot and be the last person (or squad) standing.
However, unlike Fortnite and PUBG, Apex Legends sees players take on one of eight classes, each represented by a unique character. (Imagine Fortnite mixed with Overwatch and you'll be on the right track.)
Whether that sounds like your kind of gaming or not, it's clear Apex Legends is going from strength to strength. It managed to reach a million players in its first eight hours and it's now amassed 10 million players in three days.
That's good going. Really good going. Particularly when you consider that it took Fortnite two weeks (a fortnight!) to reach those same numbers. Similarly, it took Fortnite 24 hours to accrue a million players, compared to eight hours for EA's shooter.
Do we have another Fortnite on our hands? Let's not get ahead of ourselves and instead let's take a look at everything we know about Apex Legends.
[Update: Apex Legends update drops today, adding a new weapon.]
Cut to the chase
What is it? A free-to-play battle royale shooter set in the Titanfall universe
When can I play it? Available to play for free now
What can I play it on? Xbox One, PS4 and PC
Apex Legends release date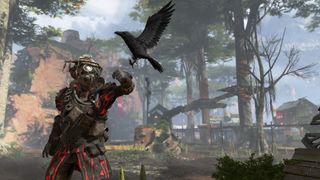 Apex Legends is free and available to play now on PlayStation 4, Xbox One and PC. The title can be downloaded from the PlayStation Store, Xbox Store, Origin Store or Apex Legends website.
Apex Legends latest news and features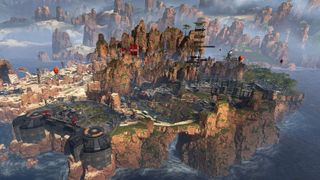 Gladiatorial 'survival' and player-stealing 'recruit' game modes
We could potentially see a new survival mode or a recruit mode, along with a kill camera feature, plus a couple of new playable characters (the eponymous Legends).
As spotted by @RealApexLeaks, there's a reference to a 'survival mode' in the game's files, although there are no details as to exactly what this may be. The only hint is that it involves a host NPC (non-player character), and possibly spectator NPCs, who could cheer players on, or sling emotes at them, giving the atmosphere more of a gladiatorial game show feel, presumably.
Apex Legends update adding a new weapon
Apex Legends is getting an update that adds a new weapon to the free-to-play battle royale.
Developer Respawn Entertainment shared a short video on Twitter teasing the new weapon, which is apparently called Havoc.
Get ready to cry havoc—a new gun is coming to King's Canyon pic.twitter.com/w8LNa2GDWnFebruary 19, 2019
Strategy and communication
Apex Legends puts a huge amount of emphasis on strategy and communication among squads, which isn't surprising considering it's an online multiplayer game with a reliance on character classes.
Titanfall
Apex Legends is set in the Titanfall universe, however reports have begun to pop up that the battle royale title has completely replaced a third Titanfall game – according to Kotaku, Titanfall 3 isn't currently in development and Apex Legends is what we're getting instead.
No mechs
Players won't be able to get into any mechs – news that likely ruffle a few feathers of franchise fans. Ditto with other signatures of the series, like wallrunning.
Playable characters are called 'Legends'
Each has their own play-styles and special abilities, so working out which Legends complement each other in a team is key.
Supply ships
Apparently these contain the best loot (essentially acting as a supply drop), so naturally they pose the biggest risk.
Customization
Unlocked as you rank up. Customizations are available for your apparel, weapons and legend banner.
Battle Pass
Apex Legends Season 1 is due to kick off in March and will give players the opportunity to purchase a Battle Pass to gain access to exclusive cosmetic items earned through gameplay. According to EA, Apex Legends will follow a seasonal model with each themed season bringing new content to the game in the form of new weapons, new Legends, new skins and more.
Rumor: Upcoming solo mode
According to news from a prolific Fortnite data miner, a possible solo mode could be coming to Apex Legends, along with a duo mode – two-player squads – to slot alongside the existing gameplay which pits three-player squads against each other (20 of them to be precise, to make for 60 players).
Apex Legends trailers
Apex Legends' announcement came quite suddenly, with Respawn Entertainment dropping a collection of trailers alongside the game's launch.
Below is the official Apex Legends launch trailer:
If you want a closer look at the game in action then check out the Apex Legends gameplay trailer below:
To give players a better idea of what Apex Legends has in store mechanically, the developer also released a gameplay deep dive video which goes into detail about the game's characters (or 'Legends'), weapons and maps.
Check it out below:
If you want a closer look at how Respawn Entertainment went about developing Apex Legends, then check out the developer diary below which sees the team discussing why they entered the battle royale genre, how the game differs from its competitors and the importance of squad-play.
Apex Legends characters and abilities
Bloodhound
Technological Tracker
Bloodhound is one of the the Outlands' greatest hunters. There's little known about them except that they are non-binary and super-skilled at tracking enemies in the battlefield.
Tactical Ability: Eye of the Allfather
Passive Ability: Tracker
Ultimate Ability: Beast of the Hunt
Wraith
Interdimensional Skirmisher
Wraith is a fighter with a dark twist. She's able to execute swift attacks and open rifts in reality to benefit herself and her teammates.
Tactical Ability: Into the Void
Passive Ability: Voices from the Void
Ultimate Ability: Dimensional Rift
Gibraltar
Shielded Fortress
Built like a brick house, Gibraltar is essentially the tank of Apex Legends. He is great for defending teammates and unleashing massive damage on any enemies who dare get close enough.
Tactical Ability: Dome of Protection
Passive Ability: Gun Shield
Ultimate Ability: Defensive Bombardment
Bangalore
Professional Soldier
Bangalore serves as a classic offense character, at her best when she's inflicting damage on enemy teams and using strategic attacks to unleash devastating assaults.
Tactical Ability: Smoke Launcher
Passive Ability: Double Time
Ultimate Ability: Rolling Thunder
Lifeline
Combat Medic
Prefer to play a healer? Then Lifelines is probably the Legend for you, providing medical assistance to her teammates on the battlefield with her healing drone and calling in extra supplies when needed.
Tactical Ability: D.O.C. Heal Drone
Passive Ability: Combat Medic
Ultimate Ability: Care Package
Pathfinder
Forward Scout
It's important to survey and scout potential locations before sending your team in. Better to be safe than sorry. That's where Pathfinder comes in, checking areas for enemies before making a speedy exit and guiding your team along the safest route.
Tactical Ability: Grappling Hook
Passive Ability: Insider Knowledge
Ultimate Ability: Zipline
Caustic
Toxic Trapper
Prefer to trap your enemies rather than combat them head on? Then Caustic is your guy. He's one of two current characters unavailable in the base game and requires you to pay 12,000 Legend Tokens or 750 Apex Coins to unlock.
Tactical Ability: Nox Gas Trap
Passive Ability: Nox Vision
Ultimate Ability: Nox Gas Grenade
Mirage
Holographic Trickster
Arguably the most charismatic Legend, Mirage is a master of illusion and uses decoys to confuse enemies. Like Caustic, Mirage is unavailable in the base game and requires you to pay 12,000 Legend Tokens or 750 Apex Coins to unlock.
Tactical Ability: Psyche Out
Passive Ability: Encore!
Ultimate Ability: Vanishing Act
How to download Apex Legends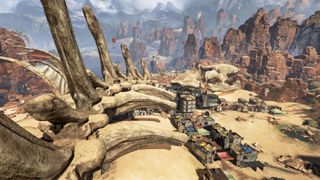 Apex Legends can be downloaded for free from the PlayStation Store, Xbox Store, Origin Store or Apex Legends website. Simply search for the title, download the game and enjoy!
But do keep in mind that a good internet connect and subscription to either PS Plus, Xbox Live or Origin Access is required to play.
The good news is that Apex Legends might also be coming to mobile. According to EA's CEO, Andrew Wilson, it could soon be following in the footsteps of console-turned-mobile hits Fortnite and PlayerUnknown's Battlegrounds and coming to both Android and iOS devices in the not-so-distant future.