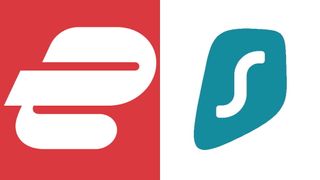 (Image credit: Future)
Choosing a VPN can be an arduous task. Unlike a few years ago, the market is totally saturated with VPN providers coming at you from all angles, so how can you know which is really the best? It's a tough decision, but we're here to help! We're pitting two of the very best – ExpressVPN and Surfshark – against each other to see which reigns supreme!
ExpressVPN, again the tops in our testing, is a serious powerhouse. With exceptional privacy, stellar support and a slew of servers, it's a hard one to beat. Surfshark offers much of the same and keeps getting better and better.
Express may be a bit pricer, but they back it up where it counts. If you're looking to save a few bucks but still get your money's worth, Surfshark has you covered. But what really makes these two powerhouse VPNs tick?
Below, we'll dive deep into all the things that matter most when it comes to choosing the right VPN. Performance (speed!), privacy, security and of course, price, are all major factors in making an informed decision. Read on to see who is the best of the best.
---
First impressions and specs
ExpressVPN vs Surfshark: specs comparison
Number of servers:
ExpressVPN: 3,000+ / Surfshark: 3200+
Server countries:
ExpressVPN: 94 / Surfshark: 99
Maximum simultaneous connections:
ExpressVPN: 5 / Surfshark: Unlimited
Money-back guarantee:
ExpressVPN: 30 days / Surfshark: 30 days
Lowest monthly cost:
ExpressVPN: $6.67 / Surfshark: $2.05
Surfshark and ExpressVPN both offer simple, easy-to-use desktop clients that should have you up and running in no time.
ExpressVPN fires up with a Smart Location option (along with recent servers) so you can get going with just a few clicks. If you need to dive into a full list of servers, you can do so easily as well.
Surfshark won't treat you much differently. The minimal display is effortless to use, letting you quickly jump on the fastest server. The full list is just a click away, as is MultiHop.
If it is connections you're after, Surfshark is unlimited, so you can connect your phone, gaming console, and everything in between. While most users won't need to max out with unlimited connections, it's nice to have the option. ExpressVPN will snag a bit there as there's a 5 device limit, though they do boast a much larger number of servers across the globe.
ExpressVPN vs Surfshark: Plans, pricing and trials
If you won't be locking down a VPN for a longer period of time, both providers have 1-month plans that are still a bit pricey. ExpressVPN tops out at $12.95/month, while Surfshark sits just a bit lower at $11.95/month.
The best bet when it comes to VPN is going long-term, and in this case, you'll win big with Surfshark's $2.05/month on a 2-year plan, where ExpressVPN still rings a bit high at $6.67/month for an annual plan, but still very much a case of getting what you pay for in this instance.
There are various plans in between as well if none of these suit you much, and keep in mind that VPN providers more often than not have ongoing deals for lengthy plans. There are ExpressVPN promo codes that could bring the cost down further too.
Surfshark is one of the cheapest VPNs you'll find though if you're ready to commit to a few years, so if saving money is your thing, it's a superb option that won't disappoint.
ExpressVPN vs Surfshark: Privacy
Obviously, privacy is one of the top reasons to use a VPN, and both these contenders have you covered in spades. ExpressVPN has a delightful set of privacy features that include four different protocols. split-tunneling, and Perfect Forward Secrecy – an option that changes your key each time you connect, and again every 60 minutes afterwards.
Surfshark is no slouch here as it brings all the standard features along as well. A solid kill switch, choice of protocols and its own private DNS keep you safe and sound when connected.
If you're an advanced user, ExpressVPN may be the pick here, as it has deeper options that Surfshark omits. Most users won't have the need to skim down past the surface, but the option is there should you need it.
ExpressVPN vs Surfshark: Logging
Logging, a big concern for all VPNs, is something that both ExpressVPN and Surfshark take seriously. ExpressVPN collects the date and server when you access, connection time, IP address and traffic are all off limits. Surfshark's data grab is minimum as well, but of the collected data is your email address and billing info, which is something to be mindful of if you're super-tight on privacy.
Both of these providers are up-front about what they do and don't collect, so you shouldn't be in the dark when it comes to logging on either end. It's a big concern for some, maybe a smaller concern for many, but good on both for being candid on their policies.
ExpressVPN vs Surfshark: Performance
Enough with the tech talk – where's the speed?!
Surfshark tops our list of fastest VPNs for good reason. With speeds of 950Mbps, it's hard to deny that you'll find a faster provider. While OpenVPN speeds still struggle a bit, but most users will go the WireGuard route anyway.
ExpressVPN sits at a decently average 560Mbps, however. While Surfshark is the clear winner here, most users won't be doing much to even notice the difference.
Of course, speeds fluctuate for everyone and every use. But in our real-world testing, these speeds are what you can expect to achieve reliably. If hardcore gaming or speedy torrenting is your thing, Surfshark may be the better bet, but ExpressVPN certainly won't leave you hanging and still runs far ahead of many other providers.
ExpressVPN vs Surfshark: Streaming
Let's talk streaming. With so many people cutting the cord and opting to stream their favorite shows and movies, this one is obviously a huge use case for VPN. As one of the main features, a great VPN allows you to access streaming content that would otherwise be restricted in your location.
ExpressVPN excels here in unblocking Netflix in various regions, Amazon Prime Video, Disney+, BBC iPlayer and more. It's up-front about what it can and cannot unblock, so there's no digging for answers. Surfshark brings the same game, with Netflix, Prime Video, Disney+ and iPlayer on its list as well, only it's a bit more stealthy about letting you know just what is what.
This round is truly a draw, even in a tough area like streaming, which is why both VPNs feature on our best Netflix VPN and best BBC iPlayer VPN lists.
ExpressVPN vs Surfshark: Torrents
Surfshark's claims of being the 'best VPN for torrenting' are bold, but they're not entirely unfounded. While not all of its 3200+ servers are optimized for P2P activity and torrenting, Surfshark does automatically connect you to an appropriate server when it detects P2P activity.
ExpressVPN has things completely covered in this area, however, as each of its 160 locations has a server that's primed and ready for torrenting.
If P2P is your main game, Surfshark falls a bit short here. ExpressVPN has more servers to target and will often times be quicker to connect, so it pulls in a fair win in this one.
ExpressVPN vs Surfshark: Mobile apps
ExpressVPN and Surfshark both offer excellent mobile apps – essential for anyone looking to stay protected on the move.
ExpressVPN's apps are quick and easy to get going, and once you've given all the requisite permissions you're greeted by a familiar sight: a great big on/off switch and a selection of servers. Much like the desktop client, the mobile apps are clean and simple to understand. It's the same story with Surfshark – nice, polished apps that retain the simple UI of the desktop clients.
Once you start rooting through the settings of Surfshark's apps, you'll find plenty of options, including a variety of protocols as well as Surfshark's own HackLock and BlindSearch. Those last two features are in beta, but are interesting additions to the VPN's suite of extras.
ExpressVPN's apps are also fully featured, supporting multiple protocols alongside DNS and WebRTC leak detectors, and split tunneling on Android. There's plenty more to explore as well.
Both providers' apps are excellent options for mobile devices, and with Surfshark's unlimited connections you'll be able to cover everything you own. However, Express's apps have a few more extra features, so if you're looking to take full control, that's what we'd recommend.
ExpressVPN vs Surfshark: Support
A great VPN is nothing if it isn't working, so what's a great provider without great support?
ExpressVPN has had a lock in this realm for a while now and continues to stay strong. With superb customer support that includes live-chat and a breadth of support articles. You'll be hard-pressed to not find and answer to whatever problem may arise.
Surfshark hasn't always been the strongest when it comes to support, namely due to its slightly thin help articles, but it's constantly improving, which is very welcome. Live chat is here as well, so timely answers to your problems are just a click away.
ExpressVPN's support is second to none, and has been for a long time – but you're in capable hands with either provider.
ExpressVPN vs Surfshark: which is better?
ExpressVPN and Surfshark are two of – if not the two – best VPN providers available right now. Which one is right for you? It really boils down to what you need most from a VPN.
As the absolute best on the market, we always recommend ExpressVPN due to its reliability, excellent support, streaming abilities and all-round great usability. The price may be a bit steeper than others. but the three months free offer also makes it better value as well.
However, if you're really on a budget or just want to get a sweet deal, Surfshark offers a fantastic service for a very tempting price. If you can afford it, we'd say to go with ExpressVPN, but if you can't, Surfshark might be just what you're after and certainly won't disappoint.
Get daily insight, inspiration and deals in your inbox
Get the hottest deals available in your inbox plus news, reviews, opinion, analysis and more from the TechRadar team.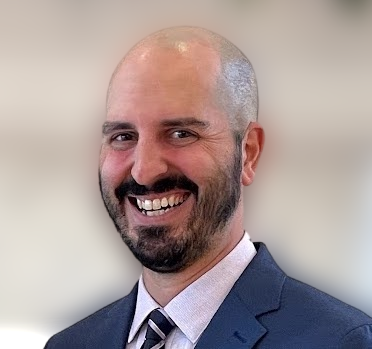 Editorial Director - High Yield
Adam is the Editorial Director of High-Yield content at Future. Leading an outstanding team, he oversees many articles the publisher produces about subscriptions and services including VPN, TV streaming, and broadband. In addition to identifying new e-commerce opportunities, he has produced extensive buying guides, how-to-watch content, deal news, and in-depth reviews. Adam's work can be seen on numerous Future brands including TechRadar, Tom's Guide, T3, TTR, Android Central, iMore, Windows Central, and Real Homes.