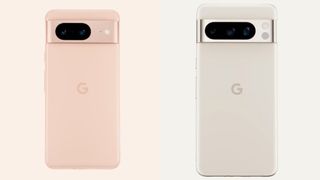 (Image credit: Google)
Google Pixel 8 deals have arrived, with the latest flagship from Google proving to be one of the best smartphones available, and with the Pixel 8 Pro coming in at a lower price than its iPhone 15 Pro and S23 Ultra competition, Pixel 8 deals are likely to be a great alternative for those wanting a flagship experience for less.
If you're looking for a great Pixel 8 deal or Pixel 8 Pro deal, we've collected our top picks in this article for you to uncover and compare the best deals for your needs.
Google Pixel 8 deals
I've been an expert in finding great phone deals for years now, most recently finding the best iPhone 15 deals, and these Pixel 8 deals are some of the best.
If these don't quite suit your needs, find below some of the best deals from the UK's best mobile phone networks that might prove more useful to you.
Top Pixel 8 deals
All Pixel 8 offers