The best Google Pixel 7 and 7 Pro deals in September 2023
Looking to pick up a Pixel? Find today's best prices here
We've rounded up all of the best Google Pixel 7 and Pixel 7 Pro deals from the UK's top retailers into one handy, easy-to-navigate page right here. You'll find options for both cheap tariffs and the best prices for unlocked devices, so it's extremely easy to find exactly the Pixel 7 deal for your requirements on this handy page.
There's no doubt that, with the Pixel 7, Google has carved out a niche in the current mobile phone landscape. A seriously premium smartphone from one of the top brands that performs admirably but - and this is the crucial bit - doesn't cost a fortune.
Having hit the shelves in October 2022, the starting price for these devices is the same as their predecessors - £599 for the Pixel 7 and £899 for the Pixel 7 Pro. Trust us when we say that they are very reasonable prices considering how good these Pixel phones are. They're certainly a lot cheaper than the starting prices for the equivalent phones in Apple and Samsung's respective line-ups. And there could be big reductions as part of Amazon Prime Day in the Amazon Prime Day phone deals.
Incremental improvement seems to be the general theme around new phone launches this year as Google has followed in the footsteps of Apple's new iPhone 14, bringing out a Pixel 7 that isn't entirely different from its predecessor. That said, there are still some decent upgrades - namely the new Tensor chipset that's hiding under the surface in both devices.
This second iteration Google's own-brand silicon helps super-charge the Pixel 7's excellent smart assistant integration and also enables some super handy computational photography features like Magic Eraser and Photo Unblur. Couple this with improved speech recognition and translation abilities and both the Pixel 7 and Pixel 7 Pro are both easily some of the best phones you can buy right now.
For more details on either device, head on over to our in-depth Google Pixel 7 review or Google Pixel 7 Pro review.
Today's best Google Pixel 7 deals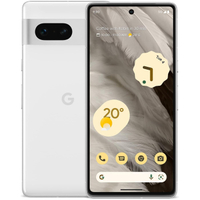 More Google Pixel 7 deals
Today's best Google Pixel 7 Pro deals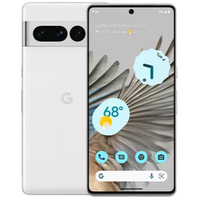 More Google Pixel 7 Pro deals