Final verdict
The Galaxy S9 is the best of what Samsung has to offer at a really big size. Its 6.2-inch curved screen is spacious and elegant-looking, even if it appears as if nothing has changed about it.
The S9 Plus features that have been tweaked are important. The fingerprint sensor is now in an ideal, center-aligned spot on the back, the speakers finally give us overdue stereo sound on a Samsung flagship and, most importantly, the low-light-focused camera snaps bright photos in the dark instead of saddling us with a bunch of dimly lit throwaways. We also got a kick out of the super-slow-motion camera. It's a best camera phone contender, for sure.
The Galaxy S9 Plus also checks all the other boxes for an iterative upgrade: its new chips provide faster performance, it has more RAM, and its virtual assistant is smarter, although still flawed. Color us with a non-surprised face in AR Emoji.
We actually didn't care for AR Emoji in any way, shape or face-transform. Let's all pretend it doesn't exist. It's a fun demo to show friends at best, and Samsung's unsuccessful attempt to match Apple's trending (but also fairly meaningless) technology at worst.
There are three big obstacles to owning the Galaxy S9 Plus. First, it's a big phone meant for big hands. If you're not into that, go with the normal-sized S9 for its one-hand-friendly operation, even if you like the extra screen space, RAM, and battery life. Second, it's more costly than the S9. It's a lot to pay for 0.4 inches of extra screen space and more power. Third, the Galaxy Note 9 is expected in August, and the Note phones are historically slightly bigger and noticeably better than Samsung's S-level flagships, and include a handy S Pen.
Of course, if you want a really big phone right now, you're not going to find one better than the S9 Plus. It's our favorite phone for people with big hands and big wallets.
First reviewed: March 2018
Not convinced this phone is for you? Check out these instead:
Watch our verdict above!
Competition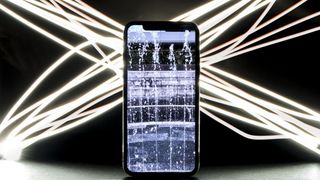 iPhone X
Apple's latest phone is its most tempting bait in years for anyone who has been thinking about switching from Android to iOS 11. The company has finally given its smartphone a big redesign with an all-screen display, powerful front-facing camera and sensor array, and wireless charging.
Some of these features are old news for Samsung owners, and the Galaxy S9 and S9 Plus still eke out a design win with their curved displays and two sizes to choose from. And while Apple has iMessages and a far more cohesive app ecosystem, Samsung has the better price, and a superior camera in low light.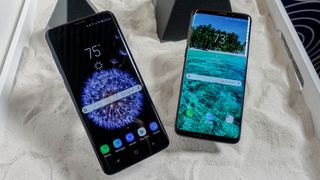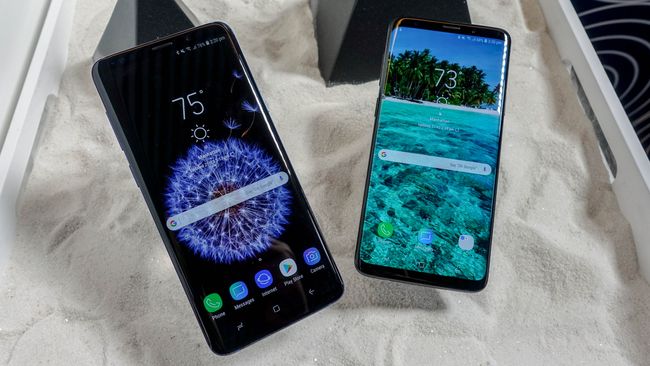 Samsung Galaxy S9
Can you handle a smartphone with a 6.2-inch screen and a bump in price? The Galaxy S9 Plus is clearly has the edge over the S9 thanks to its bigger screen, dual-lens camera, more RAM and additional battery life. You also get 128GB of internal storage instead of 64GB everywhere but the US.
That said, if you hate big phones you should immediately turn your attention to the S9 with its more reasonable 5.8-inch display. No amount of extra power will make you love the Plus version if you despise having to use two hands to operate a smartphone.
Samsung Galaxy S8 Plus
You won't be able to tell the difference between the Galaxy S8 Plus and Galaxy S9 Plus from the front. They look identical. So if you're hunting for a better price, you should still consider the S8 Plus. It won't get you the best low-light photos, dual-lens camera, stereo speakers or extra chip and RAM performance, but it's an iterative downgrade for considerable savings.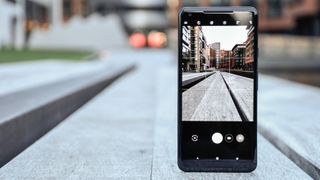 Google Pixel 2 XL
This is the match-up you've been waiting for given that both Android smartphones have powerful cameras. The Samsung captures better low-light photos, but the Pixel keeps more textures intact, even if the subjects aren't quite as bright. And while the Pixel 2 XL has a modern 18:9 aspect ratio, a sizable 6-inch display and some powerful specs, it's not nearly as stylish-looking or as fast as the curved 6.2-inch display found on the S9 Plus.