Overall, it's hard to outright recommend Motorola's Moto G53 as the only things it really has going for it is a long-lasting battery and an incredibly low price. There are too many other shortcomings in virtually all other areas to make this a truly standout device. This becomes more apparent when you consider its competition, such as the Samsung Galaxy A14 5G, which gives you a full HD display, a beefier processor and an equally long-lasting battery for just a little more cash.
Pros
+

Stellar battery life

+

Cheap

+

5G connectivity
Cons
-

Poor camera

-

No full HD display

-

Slow to charge
Why you can trust TechRadar We spend hours testing every product or service we review, so you can be sure you're buying the best. Find out more about how we test.
Moto G53: One-minute review
Motorola's Moto G series of wallet-friendly smartphones have always had the aim to offer the essential features you need from a phone without a sky-high price tag, and that is certainly the case with the Moto G53. While there are always going to be some trade-offs when comparing it against some of the best phones available right now, as an overall budget phone experience, Motorola remains unrivalled.
The main aim of the Moto G53 is to put 5G data speeds in the hands of many, while offering a perfectly usable smartphone experience. It's a solidly built device, even if its overall design is a little uninspired, but the star of the show is its battery life, which should keep you going for well over a day.
Motorola has also done well to include a 120Hz refresh rate screen, especially in a phone that costs as little as this, which helps to give general navigation a less-budget feel, but the display quality in general does live up to its low-cost nature.
Elsewhere, however, you are going to have to make some compromises. The camera, for example, isn't as amazing as its specs would have you believe. A 50MP sensor sounds appealing but, in practice, it leaves a lot to be desired, especially if you're trying to take photos in low light. It's also not a phone to get if you plan on playing any graphically-intensive games, as the processor just isn't up to the task.
And while it may feel nice to hold and comes with a pretty responsive fingerprint reader for unlocking the device, its plastic build and lack of any worthwhile waterproofing means you'll want to be extra careful with how you treat it. But you have to remember how little the G53 costs and, if you're looking at spending as little as possible on a phone, we suspect you're not going to be looking for flagship features in the first place.
Motorola Moto G53 5G review: Price and availability
List price of £190 / AU$329
Available in some markets now
No US availability, equivalent phone costs $249.99
Availability of Motorola smartphones differs between the US, UK and Australia. The Moto G family of phones often has multiple members, but what you'll find in the US, for example, may not be available in Australia and vice versa.
In the case of the Moto G53 5G, it launched in the UK and Australia on March 30, 2023 for £190 / AU$329. The Moto G53 5G doesn't exist in the US under the same name, but the Moto G 5G is the most closely matched model at $250, although this has a slightly different camera system and can accept a slightly higher charging throughput.
• Value score: 4/5
Motorola Moto G53 5G review: Specs
Swipe to scroll horizontally
Motorola Moto G53 5G specs

| | Header Cell - Column 1 |
| --- | --- |
| Dimensions: | 162.7 x 74.7 x 8.2 mm |
| Weight: | 183 grams |
| Display: | 6.5-inch HD+ LCD w/ 120Hz refresh rate |
| Chipset: | Snapdragon 480 Plus 5G |
| RAM: | 4GB |
| Storage: | 128GB w/ expansion up to 1TB via microSD |
| OS: | Android 13 |
| Primary camera: | 50MP (f/1.8) |
| Macro camera: | 2MP (f/2.4) |
| Front camera: | 8MP (f/2.2) |
| Battery: | 5,000mAh |
| Charging: | 10W (wired) |
| Colors: | Ink Blue, Pale Pink, Arctic Silver (UK only) |
Motorola Moto G53 5G review: Design
Good-looking handset, if a little uninspired
Lightweight and comfortable to hold in one hand, despite its large size
MicroSD expansion will please most users
The Moto G53 isn't a bad-looking phone by any means, but it doesn't quite have the wow factor of some other devices on the market. Having said that, I did let out a discernible gasp when I first took it out the box when I realized just how light it was.
At 183g, the Moto G53 5G is practically a feather and its lack of weight certainly helps with being able to hold it with one hand. Sporting a 6.5-inch screen, it is quite a large device – and certainly one of the largest phones I've personally held in a while. I do have fairly big hands, and was only just about able to use it one-handed, but it wasn't the most comfortable experience ever, especially with no gestures available to bring the screen down, as you'll find in iOS. I would expect most people will want to use it two-handed.
Its featherweight figure is afforded by its plastic frame and back panel, and while this can inherently make it feel cheap – which of course, in terms of price, it is – the G53 does feel like a solid device in the hand. The rear panel feels particularly lovely to the touch and, in the blue color of my review sample at least, does well to hide fingerprints.
There's no mention of Gorilla Glass being used on the front panel in Motorola's official specs list, so you'll definitely want to invest in a tempered glass screen protector, and while an official IP rating is not offered, the company says it has a "water-repellant" design that can survive the odd splash or spill, but you'll want to refrain from submerging it in water at all costs.
The rear dual camera system sits within its own little bump, and Motorola has managed to keep the extrusion to a minimum – it certainly sticks out less than the camera bump on the newer iPhones at least. Motorola also ships the G53 with a clear case already attached, and not only does this save you having to buy your own, it also helps the slight camera bump to sit fully flush with the rear of the phone. Overall it's a slim device at just 8.2mm thick, meaning you should have no issue sliding into a pocket.
On the right side of the phone you'll find the power button, complete with built-in fingerprint scanner, which I found to be quick and responsive, and I liked the fact you don't need to actually press the button for it to work. Instead, just touch your finger on it and the G53 will unlock.
On the left of the G53 is where you'll find the SIM card tray, which also houses a slot for a microSD card, allowing for up to 1TB of additional storage to go with the 128GB that's already built in. Finally, on the bottom, there's a USB-C charging port and a 3.5mm headphone jack, for anyone who still wishes to use wired headphones over the best wireless headphones.
• Design score: 3.5/5
Motorola Moto G53 5G review: Display
6.5-inch LCD with 120Hz refresh for smoother motion
Lack of full HD resolution may put some off
A 6.5-inch LCD display dominates the front of the Moto G53, with a small punch-hole cutout at the top to house the front camera. Bezels around the sides and at the top are kept relatively slim, but there is a slightly larger one at the bottom. I don't think this detracts from the overall viewing experience because, since the screen is so large, my eyes were never really drawn to the chin at the bottom.
The screen has an HD+ 1600 x 720 resolution with 269ppi. It's a bit upsetting that Motorola hasn't fitted the G53 with a 1080p display, especially since you do get one with the Moto G62 (along with an extra camera sensor) without having to spend too much more money.
Despite the lack of resolution, the G53's screen does go nice and bright, with a peak brightness of around 450 nits. It's not the most color-accurate display ever though, with the whole viewing experience feeling a little flat – especially when compared against an OLED screen or an LCD on a more expensive device – and blacks in particular fail to reach inky depths. Motorola gives you the option of choosing between Natural and Saturated modes in the display settings menu, with the latter being the default.
I experimented using both modes and found Natural to be the better of the two. Saturated was just a little too 'in your face' and fake-looking for my liking.
To really test the G53's ability to handle color, I loaded up a stream of The Incredibles on Disney Plus. Remembering once again just how little this phone costs, the Motorola does a fine job, serving up a perfectly passable image that demonstrates good contrast. The red suits of The Incredibles family stand out particularly well in a predominantly green forest-based scene towards the end of the movie, although as mentioned before, they're not as vibrant as you'd get from a more capable display, or one that uses OLED technology.
Perhaps the headline figure where the display is concerned is its 120Hz refresh rate. This is a rarity for devices in this price bracket – not even the iPhone 14 or iPhone 14 Plus can lay claim to having it – and it's certainly a welcome one. Motion when scrolling is definitely smooth, although the odd stutter can be seen when moving particularly quickly, likely spurred on by the underpowered processor. You have the option of setting the refresh rate to automatic, or you can choose to keep it locked at 120Hz or 60Hz, but doing so can affect battery life.
• Display score: 3.5/5
Motorola Moto G53 5G review: Cameras
50MP main, 2MP macro and 8MP front cameras
Takes OK-looking photos in good lighting
Struggling autofocus and lack of OIS means low-light photos suffer
Motorola has equipped the Moto G53 with a dual camera system, comprising a 50MP f/1.8 main sensor and a 2MP f/2.4 macro sensor. While 50 megapixels may sound like an enticing number, it doesn't tell the whole story and it doesn't necessarily equate to high-quality images.
The sensor used by Motorola is a Samsung JN1, which is a relatively small sensor with small pixels and, as such, has a harder time drawing in light. This not only affects how vibrant and detailed images appear, but also means the G53 has a hard time autofocusing well on whatever or whoever your subject is.
If you find yourself in good, bright sunlight, then you are able to take OK-looking photos, although the best camera phones aren't going to be quaking in their boots. Images do still lack any real vibrancy and clarity, and results suffer with worsening light conditions. This was proven when I took the Moto G53 to Sydney's annual Vivid event. Even with several bright light installations, the Motorola struggled to focus and a lack of optical image stabilization certainly didn't help matters. Results turned out blurred and lacking any notion of color or detail.
As for the macro lens, an on-screen prompt pops up telling you to get up close with the subject, but I struggled to get it to focus on anything. I actually had more success using the main lens up close instead.
In the gallery below, I've included images taken on the Moto G53 in good lighting, in low-lighting and some comparison shots of a leaf taken using the standard camera and macro camera.
Results taken on the front camera aren't overly terrible, although I did find I could look pale and overexposed in some instances. I also found that when I came to view the selfie I'd taken, some processing appears to take place on the image, which makes it look more blurred. I toggled the automatic HDR setting on and off, assuming this was the culprit, but the same effect was applied each time.
• Camera score: 2.5/5
Image 1 of 8
Motorola Moto G53 5G review: Software & performance
Android 13
Dated Snapdragon 480 Plus processor
Will struggle to perform any intense tasks
The Moto G53 runs the latest version of Android 13 and is kept largely free of any added bloatware. Motorola has its own app onboard, which you can use to customize various aspects of the phone, such as the color theme, the layout of the home screen (how many rows and columns of apps you can have displayed) and which gestures you want to use – if any – to open apps or enable features.
On Geekbench 6, the Moto G53 5G returned a single-core score of 719, a multi-core score of 1743 and 979 in 3DMark Wild Life. These are all pretty low figures, and you shouldn't expect to do any intensive gaming on it, but in comparison with some of its similarly priced peers, the G53 actually fares pretty well.
The Samsung Galaxy A23, which costs around $299 / £289 / AU$400 returned a single-core score of 522 and a multi-core score of 1669, along with a 3DMark score of 440, for example, making the G53 a better performer on paper.
The TCL 20S launched in 2021 with a price of $249 (around £180 / AU$345) returned an average Geekbench score of 1343, compared to the G53's 1231 (there isn't a published 3DMark score for it).
But benchmark scores only tell some of the story and, in general day-to-day use, I found the G53 to perform well. Navigating through menus only incurred the occasional stutter and apps loaded relatively quickly. The takeaway is to not expect flagship-level performance, as this is a budget device that's on par with its peers. It may come down to whichever costs the least for you, or if you have a particular affinity for a certain brand that will persuade you to part with your cash.
• Software and performance score: 3/5
Motorola Moto G53 5G review: Battery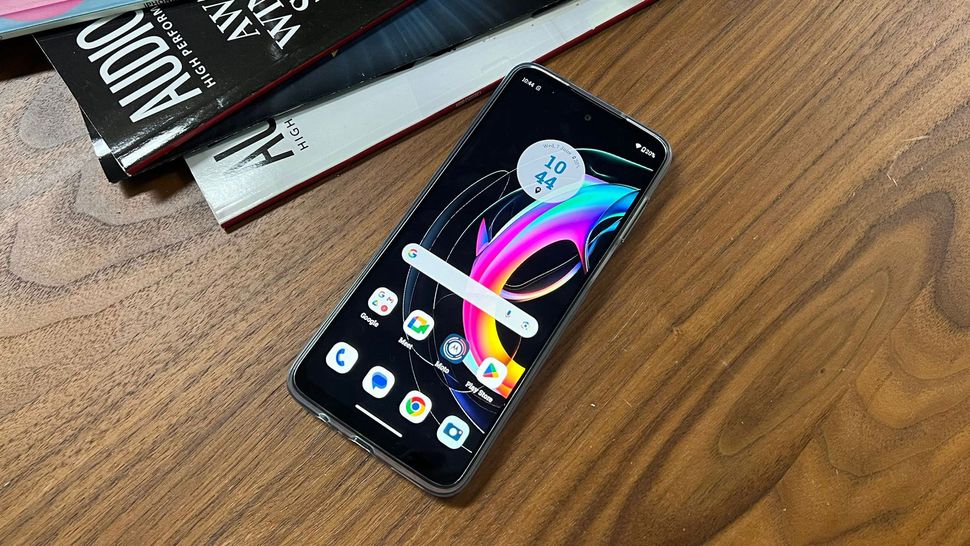 5,000mAh battery lasts well over a day
Slow to charge with just 10W wired charging, no wireless
Motorola has fitted a 5,000mAh battery into the Moto G53 5G, which is something we've now pretty much come to expect in the G series. It's a solid offering and one that should comfortably last you a day with moderate use, and with some battery life to spare.
To put it to the test, I loaded up an 11-hour long YouTube video of various nature scenes, with resolution set to automatic – 720p in this case – and screen brightness set to 50%. I left the video playing on a loop in TechRadar's Sydney office, where lighting conditions were constant, so that the display wouldn't keep adjusting its brightness level.
I came back to the video still playing the next morning and the battery usage statistics said it had been running for 21 hours 35 minutes, and still had 8% battery left. This is mighty impressive and, despite the screen offering 120Hz refresh rate, the Full HD+ resolution, coupled with a large 5,000mAh battery unit no doubt helps the G53 to last for close to two days with average use.
Which is good news, because it takes a fairly long time to fully recharge the G53's battery. The phone only supports up to 10 watts of maximum throughput from a wired charge, which meant it took just over two hours to top up to 100% from seven.
• Battery score: 4.5 / 5
Motorola Moto G53 5G: Score card
Swipe to scroll horizontally
| Attributes | Notes | Rating |
| --- | --- | --- |
| Design | Incredibly lightweight and lovely to hold, but a lack of major protection against drops or water does pose a risk | 3.5/5 |
| Display | Big and bright, but no full HD resolution in 2023 seems a bit criminal | 3.5/5 |
| Cameras | Average performance in very good lighting; if you want good low-light shots then look elsewhere | 2.5/5 |
| Software & performance | Handles basic tasks with ease but anything too intense and it's going to struggle | 3/5 |
| Battery | Easily the standout feature, with well over a day of life, although faster charging would be welcomed | 4/5 |
| Value | The epitome of a budget price, you'll just need to decide if price outweighs lack of features | 4/5 |
Should I buy the Motorola Moto G53 5G?
Buy it if...
You want to spend as little as possible
The Motorola Moto G53 5G is an incredibly cheap phone, so if you're on the hunt for a second device or you're just on a tight budget, it fits the bill (you'll just need to compromise on features).
You need a phone that lasts
The Moto G53's battery life is one of its (few) standout features, so if you need a phone that's going to easily last you a day (perhaps at a weekend-long music festival), then this is a phone that will prevent battery anxiety.
Don't buy it if...
You take lots of photos
The Motorola Moto G53's camera is far from the best performer we've seen. If you have incredibly good light conditions, then you can take passable images, but anything else and you're going to be left disappointed.
You care about mobile gaming
The G53's low-spec GPU means it won't be able to handle any intense mobile games. Basic games will run fine, but anything else and the phone will struggle.
Also consider
If you're looking at the Motorola Moto G53, then it's most likely because you're looking to spend as little as possible on a phone. But you're also going to want to get the absolute most bang for your buck. Here are some good alternatives that do cost a little bit more, but which don't scrimp on features.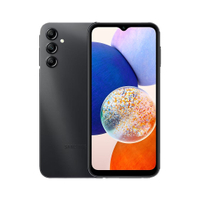 Samsung Galaxy A14 5G
We haven't yet reviewed the A14 here at TechRadar, but we have seen the previous Samsung Galaxy A13, which performed well in our tests. The A14 5G costs only a fraction more than the Motorola, and gives you a full HD display and an extra camera lens. You'll also get dependable Samsung build quality and the company's excellent One UI.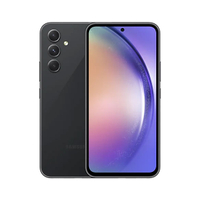 Samsung Galaxy A54 5G
It is a step up in price, but the Samsung Galaxy A54 5G also offers a major step up in performance. Across the board this is a competent phone that offers near-flagship performance for less-than-flagship money.
Read our full Samsung Galaxy A54 5G review
Swipe to scroll horizontally
| | Motorola Moto G53 5G | Samsung Galaxy A54 | Samsung Galaxy A14 5G |
| --- | --- | --- | --- |
| Price (at launch): | £190 / AU$329 | From $449.99 / £449 / AU$699 | $449 / £399 / AU$349 |
| Dimensions: | 162.7 x 74.66 x 8.19mm | 158.2 × 76.7 × 8.2mm | 167.7 x 78 x 9.1mm |
| Weight: | 183g | 202g | 205g |
| OS (at launch): | Android 13 | Android 13 | Android 13 |
| Screen Size: | 6.5-inch | 6.4-inch | 6.6-inch |
| Resolution: | 1600x720 | 2340x1080 | 2408x1080 |
| CPU: | Snapdragon 480 Plus | Samsung Exynos 1380 | MediaTek Dimensity 700 |
| RAM: | 4GB | 6GB / 8GB | 4GB |
| Storage (from): | 128GB (+ microSD up to 1TB) | 128GB / 256GB (+ microSD up to 1TB) | 128GB (+ microSD up to 1TB) |
| Battery: | 5,000mAh | 5,000mAh | 5,000mAh |
| Rear Cameras: | 50MP main, 2MP macro | 50MP main, 12MP ultra-wide, 5MP macro | 50MP main, 2MP macro, 2MP depth sensor |
| Front camera: | 8MP | 32MP | 13MP |
How I tested the Motorola Moto G53 5G
I used my review unit of the Motorola Moto G53 5G mainly for leisure during my testing period of a few weeks. I predominantly used it to browse web pages, scroll through social media and to take some pictures. I also attempted to play a few games on it to best mimic the most likely real-world use case scenarios.
I didn't use it to replace my usual phone, an iPhone, but I was still able to send messages to friends via social media apps when connected to Wi-Fi. I also used my iPhone as a means to compare picture-taking abilities, being well aware that the iPhone was going to take more impressive shots due to its more capable camera system.
Read more about how we test.
[First reviewed June 2023]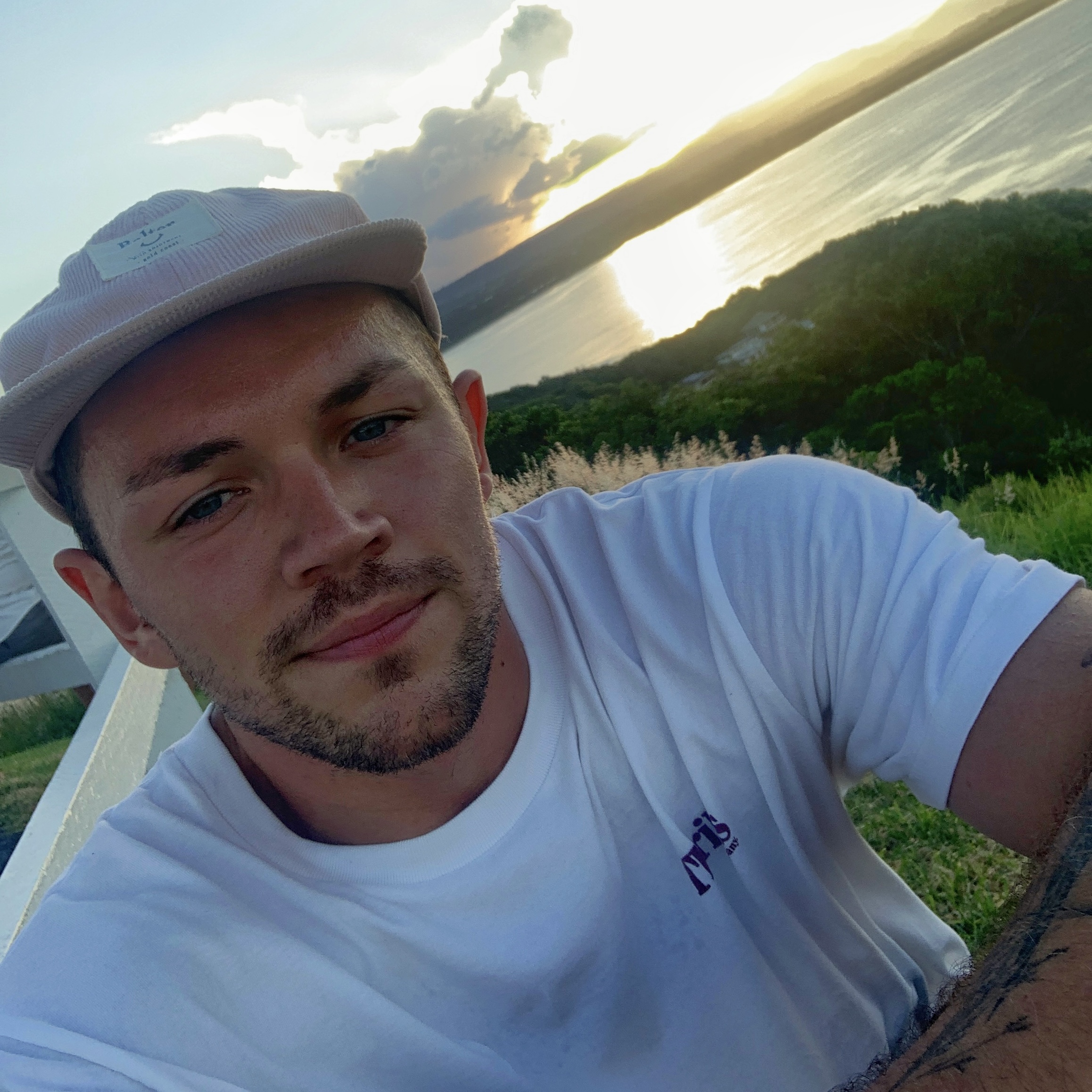 Max is a digital content writer for TechRadar, covering home entertainment and audio, phones, laptops, gaming and virtually anything else that falls under the consumer electronics umbrella. Hailing from the United Kingdom, Max spent a combined five years writing for What Hi-Fi? and Pocket-lint, before moving to Australia in 2018. After a brief stint writing for men's lifestyle publications, Max is back to working on his first passion of technology.