Two-minute review
What's amazing about the Motorola Edge (2022) is not that Motorola has taken a scalpel to its flagship Motorola Edge Plus and managed to cut out $500 worth of features while still delivering a premium device. It's that, although the phone is larger than competitors in this price range, with a bigger battery than most, it feels as unobtrusive and light as a phone half its size.
We'd recommend the Motorola Edge (2022) for those looking for the lightest phone you can find; it's easy to slip into a pocket and it isn't tiresome to balance on the edge of your pinky finger. And there are other solid features, especially the big, bright screen that looks great when watching movies or shooting photos in bright sunlight – even if you can find better screens and better cameras elsewhere. The winning feature on the Motorola Edge is definitely its weight.
In such a thin and light phone, it may be surprising to hear the battery doesn't disappoint; Motorola somehow managed to fit a large, 5,000mAh cell inside. It charges fairly fast too, with 30W charging, so it can last more than a day and get back to full charge in just an hour and a quarter.
On a spec sheet the Edge (2022) looks like it has great cameras, but in our tests they didn't hold up as well as the competition. Even when pitting the phone's 50MP primary shooter against the Google Pixel 6a's piddling 12.2MP equivalent, the Moto couldn't keep up. Motorola brags of a slew of special features, including a so-called "macro" mode and super slow motion video capture, but these all proved to be duds. The camera experience is a disappointment.
The phone launches with an intentionally-clean take on Android 12, with only a few Motorola-specific tweaks thrown in, but the company promises Android OS upgrades for at least three years, an improvement on some of its other recent flagships and the bare minimum for what we'd expect.
Typically, in the $500 range, you can have a nice display, a nice camera, and a phone that excels in design, but you can only pick two of those traits. The Motorola Edge (2022) delivers on the display and the lightweight design, the Pixel 6a looks cool and has a nice camera, but the display doesn't compare, the Samsung Galaxy A53 gives you the camera and the display, but it's heavier in weight and laden with Samsung's One UI. If you don't take a ton of photos, but you spend your whole day watching your screen, the Motorola Edge (2022) looks like the right pick.
Motorola Edge (2022) price and availability
Available September 1 on T-Mobile and Unlocked
Prices start at $498 on T-Mobile, or free with a new line of service
Two tiers: 6GB/8GB of RAM and 128GB/256GB of storage
The new Motorola Edge (2022) is available as of September 1 on T-Mobile for $498, or unlocked from a variety of retailers for $499.99. The $500 segment for smartphones is quite competitive, especially recently. For about the same price you can buy the aforementioned Samsung Galaxy A53 5G or a Google Pixel 6a, both new. You can also find deals on older phones like Apple's iPhone 11 or possibly pick up a Google Pixel 6 for the same price.
There are two variants for the Motorola Edge (2022): one with 6GB of RAM and 128GB of storage, and a boosted model with 8GB of RAM and double the storage. We wouldn't pay extra for the premium edition, unless you keep a lot of photos and videos on your phone (as opposed to a cloud service like Google Photos) or if you pre-download a lot of video to take on the go.
As is often the case with Motorola's strategy, as of right now the Edge (2022) looks to be a US-exclusive device, with alternatives like the Motorola Edge 30, Motorola Edge 30 Pro and Motorola Moto G82 filling similar niches in other markets across Europe, India and beyond.
Motorola Edge (2022) design
Very light for such a large screen and battery
Feels a bit cheap and plastic
No splash protection, be careful around water
When you pick up the Edge (2022) for the first time you'll be struck by how incredibly light it is. The phone weighs a paltry 170 grams. To compare, it weighs eight grams less than the Google Pixel 6a, even though its screen is a half-inch larger diagonally, and it has a bigger battery. It's also more than 0.5mm thinner than the Pixel, which is marginal but only adds to the impressive feats of engineering Motorola has executed here.
The back of the phone feels plastic, and Motorola did well to keep the color scheme simple with a dark graphite grey finish. It's nice but not quite premium – glossier plastic would have made the phone seem cheaper. The risk with lightweight phones is that we naturally equate a feeling of density with a product being premium, but the overall effect of this latest Edge is a device that feels nice without standing out.
The fingerprint reader is incorporated under the display, and it did not work as well as most other phones we've used. It failed often, or took a long time to register prints.
You'll need to be careful around dirt and moisture with the Edge (2022) because it is only rated to IP52 protection. That means it can't get wet beyond a few rain drops; seriously, it's not even splash-proof. Both the Pixel 6a and Galaxy A53 can take a full dunk in a pool, so this is a major miss from Motorola.
Motorola Edge (2022) display
Big 6.6-inch OLED screen
Variable refresh rate up to 144Hz
Bright and colorful even in overhead sunlight
The screen on the Motorola Edge (2022) is a real winner, using an OLED panel that can refresh up to 144Hz, which means on-screen content looks snappy and smooth, no matter what you're doing. Even though the screen is large, the phone is slim and light enough that it's incredibly easy to hold and manipulate with one hand. We never got pinky-tired during testing.
The huge, 6.6-inch display is bigger and brighter than the 6.1-inch Pixel 6a by a wide margin, and it makes a difference, especially when using the phone outside. The 2022 Edge was able to crank the brightness high enough to help us focus our photos in overhead sunlight, while the 6a missed the mark, literally, because we couldn't focus on what we were shooting.
That 144Hz refresh rate is far beyond the pitiful 60Hz the Google Pixel 6a can muster and just a step above the Samsung Galaxy A53's 120Hz display. In practice, we couldn't detect a difference between the next-fastest screens, but the higher refresh rate was especially noticeable against the slower Pixel 6a (meaning other 60Hz display phones, such as the iPhone 13 would feel equally slovenly, if viewed side by side).
Motorola Edge (2022) software
Clean version of Android with few software tweaks
Only Android 12, but four years of upgrades are promised
Handy gestures to turn on the camera and the flashlight
Motorola brags that its phones run on a "clean" version of Android. Unfortunately, that's Android 12, which is what most flagship phones are running, to be fair. Yet Android 13 is already available on select Google Pixel phones (at the time of writing). That said, we're running Android 13 on our Pixel 6a and the differences between Android 12 and Android 13 require a trained eye to spot. Motorola promises the Edge (2022) will receive three years of major OS upgrades and four years of bi-monthly security updates.
We love some of the shortcut gestures Motorola has built into the user experience here, even though they can feel silly to use. Many phones let you press the Power button twice to open the camera. On the Motorola Edge, you twist your hand back and forth a couple of times and the camera opens. It's more ostentatious, but also it works much more consistently than stabbing a button on repeat. Likewise, you can turn the flashlight on and off by making a few chopping motions. It's ugly, but it's faster and easier than turning on the screen for a shortcut.
Motorola has some features to get the Edge working on an external display or with a laptop computer. We tried some of these and never managed to get them functioning properly with our work laptop or our external TV. This could be a problem with our own gear, but we should note these features likely won't work perfectly every time, if that's what you need.
Motorola Edge (2022) performance and specs
Mid-range MediaTek Dimensity 1050 processor and chipset
Performance was good for movies and gaming
Gametime lets you max-out performance and screen refresh rate
In the $500 price range, you get a mid-range chipset with mid-range performance. We never had any serious problems with the Edge (2022) that point to performance issues and in fact, it performed well in our tests. The phone uses a Dimensity 1050 processor from MediaTek, which isn't as well-known a brand as Qualcomm's Snapdragon silicon; watch for it and you'll see the company's chips show up in more and more devices, however. We never had a stutter running any apps or games we wanted to play.
The included 128GB of storage is plenty for most people, but if Motorola offers a deal to double the storage space for free, take the larger capacity. The screen on this phone is the best feature, so you'll want to download plenty of shows and movies in advance before you take this thing on the road. With a large battery and that big bright display, this phone performs very well as a personal media player.
Motorola offers a gaming panel of shortcuts that pops up when you open a recognized game. You can turn on screen recording, or start a Twitch broadcast. You can also adjust phone settings to lock the refresh rate up to 144Hz, crank up the brightness, or boost system performance.
The phone looks amazing for both games and when streaming shows. The edge of the Edge does not contain too many dead pixels to interrupt gaming taps, though the little pop-up button for Motorola's Gametime gaming features did get in the way from time to time.

Motorola Edge (2022) battery life
Big 5,000mAh battery equals plenty of battery life
30W wired charging, 15W wireless charging, 5W reverse wireless charging
Day-long battery life, charge to full in just over an hour
Battery life on the Motorola Edge (2022) is very good, which isn't a surprise considering the huge 5,000mAh battery inside. The Samsung Galaxy A53 packs a similar cell, but the rival Pixel 6a uses a smaller battery. On Google's phone, battery was our chief complaint, but on the Edge it was never a problem. We got about a day and a half of use with it, which is great even if it isn't mind blowing.
Motorola does not include its own 30W 'TurboPower' charger in-box (although you can buy it separately for about $30), but Anker was kind enough to send us its third-party Nano Power Delivery charger, which worked perfectly. They do make some of the best wireless chargers!
Charging times were a bit unusual: the Motorola Edge (2022) seemed to need time to rev up, reaching close to 50% power within 30 minutes of charging and always reaching 100% within 75 minutes.
There is a battery saver mode in the quick settings, but most of the power saving options actually seem to serve the opposite purpose. That is, there are plenty of options available in the Motorola Gametime menu that let you kill your battery much faster, but you could use these to save power as well, if you go through the right game options.
Through Gametime, for instance, you can change or lock the refresh rate of your screen. A screen running at 60Hz needs to draw itself half as many times as a screen running at 120Hz, so this is a great power saver.
The Motorola Edge (2022) also has two-way wireless power. You can charge it on a Qi-compatible pad at up to 15W, or you can place a device on the back of the phone and charge your accessories using the Edge's power. Motorola sent along a set of wireless earbuds with a wireless charging case. We left them on the Edge for a few hours and the earbuds were in fact charged, but the Edge isn't smart enough to stop charging, so the phone battery was dead.
Motorola Edge (2022) cameras
50MP camera uses quad pixel technology to make a 13MP image
Images were overprocessed, not as good as competition
Macro mode just over-sharpens images
On paper, the Motorola Edge (2022)'s camera should be much better than shots we got from it, and we fear that some of Motorola's own meddling may be to blame. The phone uses a respectably large 50MP sensor, with large 2μm pixels; meaning it should let in more light than even an iPhone 13 Pro Max.
The phone uses pixel binning (taking the image data from four adjacent pixels and compositing them into one) to spit out an output image of around 13MP, not 50.
In a nutshell, the Motorola Edge (2022) takes images that look sub-par compared to the competition. Whatever hackery it uses to paste photos together is quite evident in the final product. We saw distinct edges from software sharpening, used to create more detail and contrast in images. The camera could handle dramatic lighting with some flair, but fine details were a mush.
The camera also includes a "macro" mode, which should always be set aside in quotations, as it does not seem to rely on an actual macro lens. Instead, it appears that Motorola uses the wide-angle lens, itself just a 13MP sensor, and applies a heap (and we do mean a true mountain) of sharpening. In the same way that most digital "space zoom" cameras create images that are just about recognizable and in no way exemplary, so too is the effect of the Edge (2022)'s "macro" mode.
We checked out the video recording on the Edge, and it was fine, but not exceptional. The slow motion and super slow motion modes were especially disappointing. Super slow motion is supposed to bring out the details in fast-moving subjects, but instead the level of sharpening applied made subjects impossible to discern.
Camera samples
Motorola Edge (2022) score card
Swipe to scroll horizontally
| Attributes | Notes | Rating |
| --- | --- | --- |
| Design | Super lightweight but plastic, and lack of water protection is a huge problem | 3/5 |
| Display | Big, bright and colorful with an uneccessarily fast refresh rate | 4/5 |
| Software | A clean version of Android 12 with a few useful gestures to boot | 4/5 |
| Performance | Kept up with the basics no problem but couldn't handle more advanced tasks | 3.5/5 |
| Battery | A standout feature, the big battery and fast-ish charging are great | 4/5 |
| Cameras | Huge letdown that the big sensor couldn't compete, and the special shooting features were all duds | 2/5 |
| Value | Keeps many of the features of the Edge Pro that cost twice as much | 4/5 |
Should I buy the Motorola Edge (2022)?
Buy it if...
You wish your current phone was lighter
If your pinky and thumb are sore because your phone weighs them down, pick this instead
You watch a lot of shows, especially on planes
The one-two punch of large battery and excellent screen make this a great viewscreen for travelers
You want a clean Android, but the Pixel 6a isn't big enough
The Motorola Edge (2022) comes very close to Google's own experience, but uses a much larger and brighter display to see the Material You design
Don't buy it if...
Photography is important to you
The cameras aren't unusable, but every other phone in this price ranges shoots better photos
You need a productivity machine
This phone doesn't have quite enough power to smoothly drive external displays and run a ton of peripherals; it's better on its own
You want a phone that feels fancy
The design is competent but not premium, with a plastic shell that keeps weight down
Also consider
If you're shopping for the Motorola Edge, price is a primary concern, but you still want something cool that won't be mistaken for a cheap phone. Here are some alternatives if the Edge isn't your thing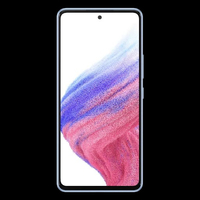 Samsung Galaxy A53 5G
With Samsung phones you don't get the "clean" Android you'll find on the Edge (2022), but you do get a much more robust camera system. Plus, Samsung is no slouch when it comes to amazing displays. This phone even works on AT&T's mmWave 5G.
Read our Samsung Galaxy A53 review for more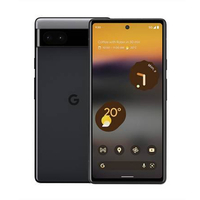 Google Pixel 6a
The Google Pixel 6a has a cool and unique design, and its 12MP camera punches far above its weight class. You also get the cleanest version of Android. The battery disappointed us, though, as did slow charging speeds. Read our Google Pixel 6a review for more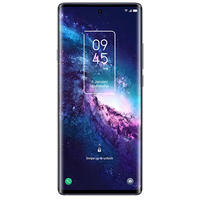 TCL 20 Pro 5G
We were surprised by how much we liked the TCL 20 Pro 5G, and now that it's available unlocked in the US, we're even more impressed that the price is in the $500 range. The selfie camera was a highlight, but we also enjoyed the overall design.
Read our TCL 20 Pro 5G review for more
First reviewed August 2022