Samsung shows us just how durable its new foldables are in extreme temperatures
Extreme cold has the biggest impact on durability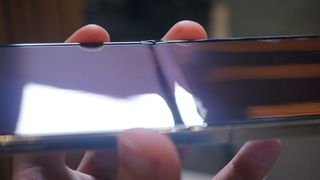 (Image credit: Future | Alex Walker-Todd)
It was just last week, on July 26, that Samsung unveiled its long-awaited 2023 foldables – the Samsung Galaxy Z Flip 5 and Galaxy Z Fold 5 – at Samsung Unpacked, and while they're undeniably cutting-edge devices, Samsung Display has just shed a little light on how the durability of their all-important folding displays is affected when under extreme temperatures.
Durability is arguably the biggest concern when opting for a foldable phone over a conventional candy bar handset. The additional complexity of a device that hinges along its center and has to accommodate all the parts that allow modern smartphones to do what they do, while still standing up to the rigors of everyday life, is likely a prominent concern for many users; especially when the average price of foldables remains relatively high, compared to a similar-spec rigid-bodied handset.
To ease such worries, manufacturers have taken to testing the reliability of the folding mechanism (everything from the hinge components to the display panel) that each foldable relies on, and usually serve up a figure to represent how many folds (with a cycle counting as one fold closed and opening it back up again) a device can withstand.
For the last few generations of Galaxy Z Fold and Z Flip, Samsung has ensured that its devices are rated to withstand 200,000 folds (although independent testing has proven they can handle far more – past 400,000), but a new infographic from Samsung Display drills down a little deeper into how that figure is affected when the temperature rises or drops to an extreme.
As well as highlighting the new compound curve that each display forms when folded closed – allowing these latest devices to finally fold flat – there's also a section on durability, where we see that '200,000 folds' figure reiterated alongside the number of folds the Z Fold 5 and Z Flip 5 are rated to stand up to when placed in temperatures as high as 60ºC (140ºF) and as low as -20ºC (-4ºF). In the heat, the Fold and Flip 5 reportedly lose 25 percent of their display durability, with a peak of 150,000 folds quoted, while extreme cold has a far more detrimental effect, resulting in a figure of just 30,000 folds – 85 percent lower than the 200,000 fold baseline (tested at 25ºC / 77ºF).
Of course, these are the extremes of Samsung Display's testing, but there are plenty of places around the world where the Z Fold 5 and Flip 5 are going to be sold that have the potential to reach close to these sorts of temperatures, so it's useful additional information for any foldable fans who live or work in environments that approach these highs and lows.
Comparison in a vacuum
While the detrimental effect of such temperature extremes might give buyers on the fence cause for concern, if anything, these figures are actually meant to sew confidence.
While plenty of foldable phones now come with a 'fold count' to serve as a general guide for the durability of their folding mechanisms under ideal conditions (the Z Fold and Flip 5 are rated for 200,000 folds, while the Honor Magic Vs promises to withstand 400,000, for example), Samsung (by way of its display business) is the first and only phone maker so far to provide deeper insight into how that durability holds up under different conditions.
There's every chance that the Google Pixel Fold or the Magic Vs match or beat Samsung's newest entries for baseline fold count but no way of knowing whether they crumble far more readily under the same temperature extremes referenced here.
This also doesn't factor in the Galaxy Z Fold 5's and Flip 5's IPX8-certified water resistance; another hugely important factor in modern phone durability that most rival foldables don't offer at all.
We've already got a hands-on Samsung Galaxy Z Fold 5 review and hands-on impressions in our Samsung Galaxy Z Flip 5 review, with their respective upgrades seeming incremental but welcome. Pair that with the impressive build quality and reliability that the company's last few generations of foldables have delivered and these latest entries look set to be the best of the best foldables this year.
Get daily insight, inspiration and deals in your inbox
Get the hottest deals available in your inbox plus news, reviews, opinion, analysis and more from the TechRadar team.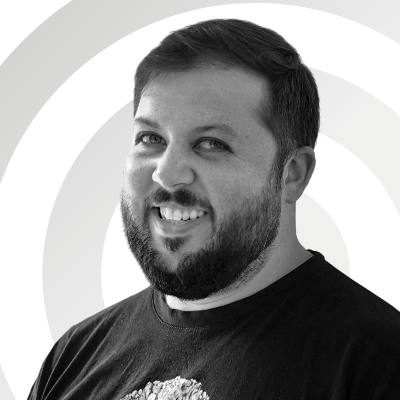 Alex joined as TechRadar's Senior Phones Editor in June 2022, but brings over a decade's worth of experience to the role, with an expertise in smartphones, tablets and wearables. He's covered keynotes hosted by the biggest brands and attended the launches for some of the most influential mobile products of the last few years. His experience was amassed at some of the most reputable consumer technology publications out there, including GSMArena, TechAdvisor and Trusted Reviews.