Honor's second-ever foldable looks like a considered update on the original, well-equipped for a global audience. With the chipset at play, a staggered release does mean it lands on the back foot, but its value-for-money in this. ultra-premium space does mean it steals some of the bigger players' thunder.
Pros
+

Good price / performance balance

+

Thinner and lighter than predecessor

+

Impressive 66W fast charging
Cons
-

Software could do more with form factor

-

Inconsistent cameras

-

No IP rating
Why you can trust TechRadar We spend hours testing every product or service we review, so you can be sure you're buying the best. Find out more about how we test.
Honor Magic Vs: One-minute review
Honor split off from Huawei in 2020 and has proven that it's been able to find its feet as a separate entity impressively quickly; producing some of the most advanced and capable phones on the market (just take a look at our rundown of the best Honor phones for some examples).
At the start of 2022, we were introduced to the company's first play into the foldable space, with the Honor Magic V – a book-style foldable akin to Samsung's category-defining Galaxy Z Fold series – that served as a strong first-generation device. The Magic V arrived in January 2022.
Fast-forward to late November 2022 and the company unveiled the revised Honor Magic Vs, boasting a more powerful chipset, a refined folding form factor and an upgraded camera system, and unlike the original Magic V, the Vs was promised an international launch, spread across the first half of 2023.
We subsequently got that release in the UK and Europe in May 2023, however, no US or Australian has materialized (nor do we expect it to). It undercuts key rivals by quite some margin and beats the Z Fold series to the punch with a design that truly folds flat.
Its main 7.9-inch screen is one of the biggest in the biz, but the software leaves you wanting more, in terms of functionality that capitalizes on all that space.
Performance is respectable in the flagship space, with the ageing Snapdragon 8 Plus Gen 1 at is help, but beyond that, this is a capable book-style foldable that makes a splash on the global stage while leaving room for improvement too.
Honor Magic Vs review: price and availability
On sale May 19 in the UK, currently no US or Australian availability
£1,399 / €1,599 (equivalent to $1,810 / AU$2,650)
The Honor Magic V made its Chinese debut in early 2022, on January 10, going on sale a week later on January 18. Ten months later and the company brought forth the Magic Vs, on November 23, with regional availability kicking off from November 30. But what about elsewhere?
Honor was clearly emboldened by the initial reception the Honor Magic V received, represented not only in its decision to produce a successor so soon afterwards but by its plans to take this latest foldable international. While US and Australian rollouts remain improbable, the Magic Vs went on sale in the UK on May 19, available from Honor directly, alongside Amazon, Argos and Very, as well as mobile network Three.
Across the UK and Europe the phone released in a single SKU with a generous 12GB RAM and 512GB of storage, priced at £1,399 / €1,599 (approximately $1,810 / AU$2,650), which matches the middle configuration for the Z Fold 4, which brought the same amount of memory and storage to the table for $1,919 / £1,769 / AU$2,699, at launch – although it did launch nine months prior (or three months, if you go by the Magic Vs' original China-only release), so a drop in price between the release of these two foldables is somewhat expected.
In China, there's also the Ultimate Edition, which packs a whopping 16GB of RAM, 512GB of storage, and boasts stylus support (something not available to the standard Magic Vs), priced at ¥10,888 (approximately $1,560 / £1,285 / AU$2,340); which is still less than the 512GB Magic V from earlier in the year.
Honor Magic Vs review: Specs
One side-effect of the Vs' staggered release is that some of the hardware at play – namely its Snapdragon 8 Plus Gen 1 chipset – was perfectly competitive in late 2022, but by the time the the phone reached foreign shores the following year, is more obviously falling behind the curve. Internationally, the newer Snapdragon 8 Gen 2 can already be found in phones like the Samsung Galaxy S23 series and OnePlus 11, for example.
That said, the 8 Plus Gen 1 is still a prominent powerful chip that's finding a home in plenty of other high-end smartphones, despite its successor's release.
Swipe to scroll horizontally
Honor Magic Vs specs

| | Header Cell - Column 1 |
| --- | --- |
| Dimensions (folded): | 160.3 x 72.6 x 12.9mm |
| Dimensions (unfolded): | 160.3 x 141.5 x 6.1mm |
| Weight: | 267 grams |
| Main display: | 7.9-inch 10.3:9 (2272 x 1984) 90Hz OLED |
| Cover display:: | 6.45-inch 21.3:9 (2560 x 1080) 120Hz OLED |
| Chipset: | Qualcomm Snapdragon 8 Plus Gen 1 |
| RAM: | 12GB |
| Storage: | 512GB (UFS 3.1) |
| OS: | Android 13 w/ MagicOS 7.1 |
| Primary camera: | 54MP, f/1.9 |
| Ultra-wide camera: | 50MP, f/2.0 |
| Telephoto camera: | 8MP, f/2.0 w/ OIS |
| Front Camera: | 16MP, f/2.45 |
| Battery: | 5,000mAh |
| Charging: | 66W (wired) |
| Colors: | Black, cyan |
Honor Magic Vs review: design
Impressive four-piece hinge rated for 400,000 folds
No IP-certified protection against dust or water
High volume rocker placement
Honor is delivering exactly what you'd hope from a second-generation foldable: less weight, smaller bezels and tighter dimensions, without compromising on display size.
The Magic Vs sports the same 6.45-inch 21.3:9 120Hz external display and 7.9-inch 10.3:9 90Hz folding main display as its predecessor, in a smaller body that's also significantly lighter, at 267 grams (that's a 21-gram reduction on the Magic V).
Despite packing a larger battery compared to the V, it's undoubtedly the new magnesium alloy hinge that's allowed Honor to trim the fat so effectively; in terms of both weight and volume.
In contrast to the V (and competitors like the Z Fold 4), the hinge of the Magic Vs is now gearless; reducing the number of components from 92 down to just 4. Honor claims that this new hinge design is not only 62% lighter, but also rated to withstand up to 400,000 folds; equivalent to 100 folds a day for ten years. With no official certification, water and dust ingress are still wholly possible problems that users might run into, leaving room for improvement on the company's next folding phone.
In terms of real-world feel, it does present a fractional amount of play when folded part way or opened completely flat, but not to any degree that undermines the user experience. However, it does raise questions about how the mechanism might feel over time and whether it'll retain the same tension after extended use. The fact that, when closed, the phone boasts a zero-gap design, is unquestionably impressive, though, and sets itself apart from its most prominent direct rival.
Image 1 of 16
Also like Honor's last foldable, you can pick the Magic Vs up in a number of finishes that adopt a glass back, set against a polished metal frame; with cyan (pictured) replacing the Magic V's silver colorway; joining an orange and a black option. The aforementioned Ultimate edition can be had in a textured gold or a black with gold accents. That metal frame also conceals a reworked wrap-around antenna design, promising more resilient connectivity too.
As with every foldable out right now, there's no in-display fingerprint sensor, with the power button on the right side doubling as a means of biometric authentication. The main design quirk I encountered was the high volume rocker placement, above the power key, which seems awkwardly positioned, regardless of whether you're operating the Vs with one or two hands.
Honor Magic Vs review: display and audio
7.9-inch 90Hz main display, 6.45-inch 120Hz cover display
1920Hz PWM dimming to reduce eye strain
IMAX Enhanced audio
It would have been nice for a bump to 120Hz on the phone's main folding OLED display, but it still sports plenty of smart technology, like the 1920Hz PWM dimming (on both displays, in fact) – designed to reduce eye strain, alongside stylus support; although that's a premium feature reserved for the Ultimate edition that we suspect won't make its way to international markets, unfortunately.
At 7.9-inches, the 10.3:9 folding (2272 x 1984) OLED panel is a pretty brilliant canvas on which to enjoy content, dwarfing practically every other internationally-available foldable out there right now, in terms of sheer size. This also means it's pretty well-suited to gaming too. Yes, there's still a crease but you get used to its presence pretty quickly and we're yet to see any foldable phone maker figure out how to iron it out completely. Once someone does, rivals that retain the crease will lose points but as it stands, the dip in the Magic Vs' display isn't going to mar your enjoyment.
Image 1 of 2
As for the external cover screen, while it adopts a slender 21.3:9 aspect ratio, at 6.45-inches it too is one of the larger examples on a foldable of this style and so still delivers a user experience that's comfortable to see and use, even if the height of the screen, paired with the thickness of the Magic Vs when closed means this is still a two-handed phone most of the time. Brightness is perhaps is biggest drawback, being fine indoors but far behind rivals against bright sunlight.
The Magic Vs also joins a still relatively exclusive club of devices (almost entirely comprised of other Honor phones) that serves up IMAX Enhanced audio from its stereo speakers. Without direct comparison, there's little to suggest the audio experience is markedly bolder than a phone without this boon, but the Magic Vs' speakers offer clear separation, respectable clarity (even at louder volumes, with minimal distortion) and dole out a relatively flat sound – inoffensive if unexciting. A little more bass response would have been appreciated to better complement content shown on the large main display, however.
Display and audio score: 3.5 / 5
Honor Magic Vs review: software
Image 1 of 4
MagicOS 7.1 atop Android 13 at launch
Foldable-specific features could use more refinement
3 years OS updates + 5 years security updates
The Magic Vs launches with Honor's latest MagicOS 7.1 and alongside some optimizations tailored to its folding form factor, sports a pretty distinct flavor of the Android (13 – at launch) that draws influence from its Chinese rivals first and foremost.
Out the box, you won't find an apps drawer (you can enable it, though), the notifications and quick settings are accessed by swiping down from the top left and right of the screen respectively, and there are more than 20 pre-loaded apps from Honor – alongside the Play Store and Google's assortment of standard inclusions – offering varying degrees of real-world utility.
Some aspects of Honor's specificities you'll likely like, such as the ability to swipe up on supported apps to access a widget, alongside the ability to expand folders into a filtered shortcut list of its own.
As for the foldable-specific features, it's easy enough to jump into split-screen multitasking on the phone's expansive main display, simply by swiping in from the side and holding while one app is already open, and then dragging and releasing a second app on your preferred side of the screen. You can also run apps in a pop-up view (meaning the Magic Vs allows for up to three apps to run simultaneously) by tapping on an app from the same swipe-and-hold menu, but this does mean that third app partially obscures one or both of the other two.
While this execution is generally painless to get to grips with an use, unlike One UI on the Samsung's Z Fold series, there doesn't appear to be any way to save pairs of trios of apps, you can jump straight into a multitasking view you might want to use often, instead you have to set up such a view app by app, each time.
The App Extender feature is also on-hand to allow for two-column views in select apps, but outside of Twitter, the feature wasn't supported by anything – not even Gmail, which was disappointing.
For the price, Honor is granting the Magic Vs the minimum software promise you'd hope for, matching the likes of Google's own Pixel phones with three years of OS updates and five years of security updates over the foldable's lifetime.
Honor Magic Vs review: camera
54MP, f/1.9 main
50MP, f/2.0 ultra-wide
8MP, f/2.0 3x telephoto w/ OIS
16MP, f/2.45 front-facing camera
As with the Magic V, the Vs sports a triple rear camera setup with the same distinct 'triple star ring' design, however, it looks to be a different beast to its predecessor's trio of 50MP sensors.
Instead, the phone leads with a 54MP Sony IMX800 sensor (as found in the Honor 70), paired to a familiar 50MP ultrawide (which doubles as a macro camera) – with a 122-degree field of view, while the third sensor is now an 8MP 3x optical zoom telephoto unit, instead of the Magic V's dedicated 50MP Spectra-enhanced sensor.
The front cameras have also been shifted, from 42MP down to 16MP, with the hope that the sensors at play offer better light response and dynamic range.
Just as with key rival, the Fold 4, the Magic Vs' camera experience is not its top priority, that said, there's a lot of versatility on offer, and not just because of the phone's novel form factor. There's a surprisingly rich toolset for shooting video, for example and, of course, you can enjoy shooting selfies with the phone's main sensors by turning the cover screen into a rear-facing viewfinder.
Honor Magic Vs camera samples
Image 1 of 16
Picture quality is... fine. The main sensor performs well enough for everyday shooting, with good color accuracy and dynamic range in conventional lighting conditions, although it does have a tendency to under-expose, a trait that becomes even more prominent of the phone's secondary sensors.
Detail also seems to ebb and flow, depending on the scene the camera is shooting in, with smoothing and post-processing sometimes smearing the final shot to the point where things look almost painterly. Think of the Magic Vs' cameras as functional and hope that this is one of the areas that sees the most improvement going forward, especially when you're paying foldable prices.
Honor Magic Vs review: performance
Qualcomm Snapdragon 8 Plus Gen 1 SoC
Tested with 12GB RAM + 512GB storage
Dual TEE security system
Under the hood, memory now starts at 8GB of RAM and (if you include the Ultimate edition) tops out at 16GB, compared to its predecessor's range-wide allocation of 12GB, while the chipset has received a bump from the Snapdragon 8 Gen 1 to the Snapdragon 8 Plus Gen 1. As already touched on, with the delay between its initial and international releases, the Magic Vs was likely already too far into development for Honor to fit it with Qualcomm's fresh-faced Snapdragon 8 Gen 2, which does mean it arrives on the back foot in terms of raw horsepower.
That said, in the foldable space, it only has one or two 8 Gen 2-powered competitors to consider and in testing, still benchmarks very highly among the roster of other 8 Plus Gen 1-powered phones that have already run TechRadar's reviews gauntlet. Honor can also bolster the RAM (12GB in the case of the unit used in this review) with its RAM Turbo feature, which lets you allocate unused storage as virtual memory – ideal for the kind of multitasking the Magic Vs is built for.
Honor has also, once again, included a dual-TEE (Trusted Execution Environment) security system, which features a dedicated chip – built in partnership with Qualcomm, alongside tailored software to ensure things like biometric data is never shared off-device and to add an additional layer of protection when it comes to making financial transaction with the Magic Vs.
As for gaming, while the 8 Plus Gen 1 might no longer be the best and brightest of Qualcomm's mobile chips, it still offers enough graphical grunt to handle the latest high-fidelity mobile games. The Magic Vs even comes with a dedicated performance mode, however, benchmarking apps look to have been capped at 60fps by Honor, so it's hard to quantify just how much headroom is at your disposal.
Honor Magic Vs review: battery
5,000mAh battery w/ 66W fast charging
100% charge in under 50 minutes
No wireless charging
Even with the weight loss facilitated by the phone's simpler hinge, compared to its predecessor the Magic Vs also boasts a larger total capacity dual battery design. There's still no wireless charging, but with the company's 66W SuperCharge tech, the phone's 5,000mAh battery is quoted as being able to refill to 100 percent in just 46 minutes.
In testing, the Magic Vs hit a full charge in 50 minutes, which is close enough that I'm not going to split hairs against what Honor quotes, while 70% of the phone's battery fully recharged in 30 minutes.
Even with two screens to power, a screen-on time of 6 hours and 45 minutes feels wholly respectable and should get most users through a day's use comfortably, even with some heavy multi-tasking or gaming thrown in.
Should you buy the Honor Magic Vs?
Swipe to scroll horizontally
Honor Magic Vs score card

| Attributes | Notes | Rating |
| --- | --- | --- |
| Value | Late to the party with the hardware at its core but still a great performer | 4 / 5 |
| Design | The simplified hinge and flat-folding design are impressive | 4 / 5 |
| Display & audio | The Magic Vs large screen-size is one of its biggest strengths but there's room to improve | 3.5 / 5 |
| Software | MagicOS could do more with the form factor and longer update support would be welcome | 3 / 5 |
| Camera | Versatility is welcome but doesn't make up for lacklustre detail and inconsistency | 3 / 5 |
| Performance | The Vs' silicon may not be the latest but it still offers plenty of power | 4 / 5 |
| Battery | One of the largest batteries in a foldable, with decent fast charging and all-day usage within reach | 4 / 5 |
Buy it if...
You want a competitively-priced book-style foldable
Although similarly-priced and newer than Samsung's Z Fold 4, Honor's Magic Vs undercut its main rival on price out the gate and continues too, even though Samsung's foldable has been on the market longer.
You want foldable that folds flat when closed
While their number is growing, Honor is one of the first to offer up a great book-style foldable that folds flat but is equipped to handle everyday use.
You love a big screen
There are few foldables in the world with a main display as large as the Magic Vs' and paired with its IMAX-enhanced audio, it offers a great multimedia experience.
Don't buy it if...
You're on a tight budget
Foldables are getting more affordable and the Magic Vs is one of the best value in its class, but it's still right at the top of the wider mobile market price-wise.
You need a water-resistant foldable
Samsung is the only one that's really nailed down water resistance in the foldable space and the Magic Vs is more susceptible to the wet stuff, by comparison.
You expect the best foldable software experience
MagicOS on the Magic Vs has some nice tweaks for the phone's foldable form factor but Honor could so more to capitalize on that large folding screen. Longer software support should be provided at the phone's price point too.
Honor Magic Vs review: Also consider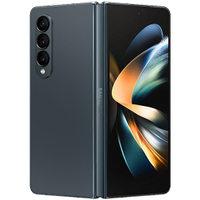 Samsung Galaxy Z Fold 4
The Magic Vs is significantly newer than Samsung's Z Fold 4, but Samsung's rival offers similar specs with better cameras, software, long-term software support and water resistance.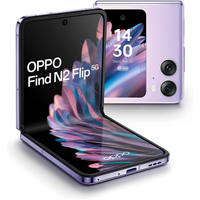 Oppo Find N2 Flip
Oppo's current clamshell foldable is a confident first entry into the market. It boasts a nice design, good software, capable cameras, great battery and is significantly cheaper than the Magic Vs.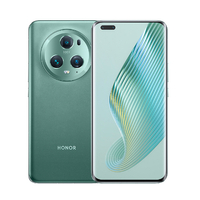 Honor Magic 5 Pro
If you don't need your Honor to fold, the Magic 5 Pro is the current best example of the company's design, camera and technology in one device. And it costs a fair bit less than the Magic Vs.
Swipe to scroll horizontally
| | Samsung Galaxy Z Fold 4 | Oppo Find N2 Flip | Honor Magic 5 Pro |
| --- | --- | --- | --- |
| Price (at launch): | $1,799 / £1,649 / AU$2,499 | £849 / AU$1,499 | From £949.99 / €1,199 |
| Dimensions (folded): | 155.1 x 130.1 x 6.3mm | 85.5 x 75.2 x 16.02mm | N/A |
| Dimensions (unfolded): | 155.1 x 67.1 x 14.2 to 15.8mm | 166.2 x 75.2 x 7.45mm | 76.7 x 162.9 x 8.77mm |
| Weight: | 263g | 191g | 219g |
| OS (at launch): | Android 12L | Android 13 | Android 13 |
| Main display: | 7.6-inch 21.6:18 (2176 x 1812) 120Hz Dynamic AMOLED 2X w/ S Pen stylus support | 6.8-inch 21:9 Full HD+ 120Hz AMOLED | 6.81-inch 19.5:9 (1312 x 2848) adaptive 120Hz AMOLED |
| Cover display: | 6.2-inch 23.1:9 (2316 x 904) 120Hz Dynamic AMOLED 2X | 3.26-inch 17:9 (720 x 382) 60Hz AMOLED | N/A |
| Chipset: | Snapdragon 8 Plus Gen 1 | Dimensity 9100 Plus | Snapdragon 8 Gen 2 |
| RAM: | 12GB (LPDDR5) | 8GB (LPDDR5) | 8GB / 12GB / 16GB (LPDDR5x) |
| Storage: | 256GB / 512GB / 1TB (UFS 3.1) | 256GB (UFS 3.1) | 256GB / 512GB (UFS 4.0) |
| Rear cameras: | 50MP main, 12MP ultra-wide, 10MP 3x telephoto | 50MP wide, 8MP ultra-wide | 50MP wide, 50MP ultra-wide, 50MP 3.5x telephoto |
| Front cameras: | 10MP (cover screen), 4MP under-display (main screen) | 32MP | 12MP |
| Battery: | 4,400mAh | 4,300mAh | 5,100mAh |
| Charging: | 25W wired, 15W wireless, 4.5W reverse wireless | 44W wired charging | 66W wired, 50W wireless |
How I tested the Honor Magic Vs
Review test period = 1.5 months
Testing included = Everyday usage w/ web browsing, social media, photography, video calling, gaming, streaming video, music playback
Tools used = Geekbench 6, Geekbench ML, GFXBench, native Android stats, Honor 66W in-box charger
It's rare that I get to spend so long with a foldable for review, but scheduling actually extended the time I was able to spend living with the Magic Vs and it's a genuinely strong book-style folding contender. However, the more time spent with it, the more comparisons I was able to make and the more weak links I found.
You won't be disappointed by the Magic Vs' overall experience (unless you're buying it explicitly for the camera – check out our best camera phones guide for better recommendations on that front) but if you're aware of what else is out there, you can see where it misses the mark; save for price, where it continues to be one of the best-value offerings in its class.
As a reviewer with 12 years experience, and having been reporting on the mobile industry since well before foldables broke onto the scene I felt confident testing the Magic Vs and reviewing in the context of what else is available and worth considering instead.
First reviewed: May 2022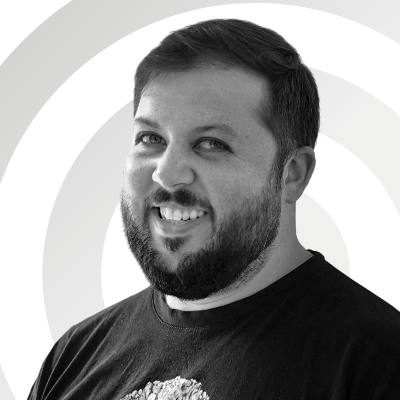 Alex joined as TechRadar's Senior Phones Editor in June 2022, but brings over a decade's worth of experience to the role, with an expertise in smartphones, tablets and wearables. He's covered keynotes hosted by the biggest brands and attended the launches for some of the most influential mobile products of the last few years. His experience was amassed at some of the most reputable consumer technology publications out there, including GSMArena, TechAdvisor and Trusted Reviews.