The only thing I want to buy on Memorial Day is this adorable keyboard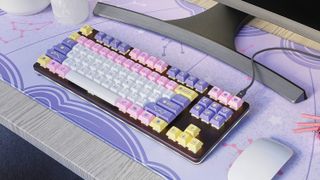 (Image credit: Drop Signature )
Memorial Day 2023 kicks off on Monday, May 29, and you'll find a whole load of Memorial Day sales for just about any product, appliance, random splurge, or tech essential you can think of. I personally won't be shopping for any of those deals, though. I'm after one thing this Memorial Day: an adorable keyboard.
Not just any adorable keyboard, either! I want a Drop Signature Series Zodiac mechanical keyboard, a piece of hardware looks so much cuter than it sounds.
To understand why I'm so excited about this keyboard, you have to understand that I absolutely love noisy, tactile key switches. There's no feeling more satisfying than when you're in the office or at home tearing through your busy day, accompanied by the triumphant sounds of your fingers click-clacking away at the keyboard.
It's motivating, it offers a good sense of white noise to keep you focused, and honestly? The more click-clacks I hear from my keyboard, the more productive I feel. I've always felt that a good keyboard is an investment, because once you've found the right keyboard for you, you're set up to enjoy both productivity and comfort at your desk for a very long time.
Image 1 of 2
Why is this keyboard so special?
I've already emphasized how cute I think this keyboard is, but my intense obsession with it goes beyond aesthetics. Yes, you get to feel like a space angel working a cushy celestial receptionist job, but the hot-swappable board offers incredible tactile action. You can customize the RGB lighting and make the keyboard your own without going through the effort of having to find cute keys yourself.
The keyboard is sturdy and - for eco-conscious tech fiends - rather than being made from rattly plastic the base is rock-solid aluminum. Even the harshest of typists will have a hard time destabilizing a keyboard with such a sturdy base.
On top of the thin but tough base sit the excellent Invyr Holy Panda key switches, which give the keyboard a tactile 'bump' on each keystroke. If you're not a fan of that though, don't worry - thanks to the hot-swappable design, you can easily pop in new switches to fit your needs.
Mechanical keyboards can feel quite daunting. They come in so many different configurations and cool styles that it can be a little overwhelming, and they're usually more expensive than your standard boring office keyboard, but Memorial Day is the best time to splurge and treat yourself (and your desktop set-up).
If you spend a lot of your time, like me, sitting at a desk hammering away at your keyboard for hours on end, you might as well be working on something with a little personality that'll make you feel like a dedicated space princess - or perhaps an intergalactic hacker.
Sign up to receive daily breaking news, reviews, opinion, analysis, deals and more from the world of tech.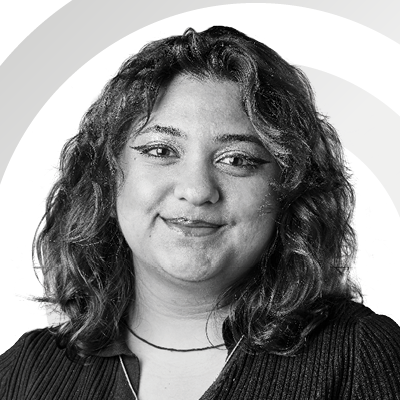 Muskaan is TechRadar's UK-based Computing writer. She has always been a passionate writer and has had her creative work published in several literary journals and magazines. Her debut into the writing world was a poem published in The Times of Zambia, on the subject of sunflowers and the insignificance of human existence in comparison.

Growing up in Zambia, Muskaan was fascinated with technology, especially computers, and she's joined TechRadar to write about the latest GPUs, laptops and recently anything AI related. If you've got questions, moral concerns or just an interest in anything ChatGPT or general AI, you're in the right place.

Muskaan also somehow managed to install a game on her work MacBook's Touch Bar, without the IT department finding out (yet).