The 15-inch MacBook Air looks good, but here's what Apple should've done instead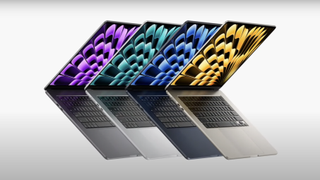 (Image credit: Apple)
Apple's WWDC 2023 event had a lot of cool stuff to show off, like the new macOS Sonoma, which I liked, and the ludicrously expensive Vision Pro AR headset, which I thought was technologically impressive but eerily dystopian.
On the computer hardware side, though, I felt a bit let down by this year's big Apple event. Sure, we got new Mac Pro and Mac Studio models equipped with the powerful M2 Ultra chip, but those are professional-grade machines that cost more than I make in a month, so thanks but no thanks, Apple. Perhaps more up my street, though, was the arrival of a new MacBook Air model.
The M2-equipped MacBook Air 15-inch had already been heavily rumored before WWDC kicked off, so it wasn't exactly a shocking announcement - although the accompanying price cut on the 13-inch model was an unexpected yet welcome sight. It looks pretty decent, I guess; we sang the praises of its predecessor in our M2 MacBook Air 13-inch review back in 2022, after all, so this is just more of a good thing.
It doesn't really excite me, though. For starters, I think upgrading to a 15-inch display is counterproductive to the MacBook Air's mission statement: to be the world's best super-compact laptop. Hell, I was unhappy when Apple decided to shift up the screen size from the original 12-inch model, and I'm not alone in thinking the 15-inch MacBook Air makes little sense.
Even setting aside my personal preference for smaller laptops, like the best 13-inch laptops, it's also just not really doing anything new. Bigger isn't always better; newer usually is, though. This Air uses the same year-old M2 chip as its 13-inch little brother, so it's not like we're getting better performance. No, there's only one thing that could excite me when it comes to MacBooks right now: a touchscreen model.
Touch base
When I first went off to university as a tech-obsessed but clueless teen, my dad bought me my first laptop. We paced the aisles in our local PC hardware store since he was suspicious of the idea of ordering one online, and eventually decided on a chunky HP model.
Looking back at it now, I have to question the wisdom of our choice: the design was ugly and the specs lackluster, resulting in many hours spent struggling to play games on it in the evenings I wasn't occupied with drinking or cramming for exams. But I know why I wanted that one: because it had a touchscreen.
At the time, touchscreen laptops were something of a rarity; even tablets were still in their relative infancy, with my father proudly sporting a first-generation iPad. I thought it was the cutting edge of tech, and I still maintain that the touchscreen laptops are the way to go when it comes to productivity - I wrote this very article on my beloved HP Spectre x360, which I reviewed and promptly purchased after I sent back the review unit.
It's an area Apple seems adamant to avoid, and I just can't understand why. Yes, I know Steve Jobs hated the idea, but if you showed him one of the best 2-in-1 laptops available right now, I think he'd change his mind. My colleague Michelle Rae Uy all but begged Apple to make a 2-in-1 MacBook recently, but I don't even need that 360-degree hinge; the simple power to reach out and tap or swipe while I'm working is enough.
The iPad isn't enough, Apple
I've brought this up before, and been told 'why not just get an iPad, then?' The answer is simple: I don't want a tablet, I want a laptop. Very rarely do I use my own hybrid laptop in 'tablet mode'. If I want to use something handheld, that's what my phone is for.
A MacBook is more powerful, runs a fully-fledged desktop operating system rather than iPadOS, and it has a proper keyboard and trackpad that I don't have to drop an extra $300 on (the iPad Magic Keyboard is… just okay, in my opinion). The M2 iPad Pro is more expensive than a MacBook Air with the same processor, for heaven's sake!
I might be in luck, though, despite the dearth of touchscreen devices at WWDC this year. A report from earlier this year suggested that Apple could be working on a touchscreen MacBook, and while it's just conjecture at this point, I truly believe it could be a worthwhile product.
Think about it: the MacBook is one of the most successful laptop brands in the world (and Apple won't shut up about it), yet virtually every other laptop manufacturer of note has had touchscreen and 2-in-1 models available for years.
Sure, Apple's signature move is to sit back and carefully study the wins and losses of its competitors until it can make a calculated market move, but touchscreen laptops have been around for ages at this point. Apple was also instrumental in popularizing touchscreen devices with the iPod Touch and iPhone; where's my MacBook Touch, then?
Perhaps we'll finally see it when Apple gets in gear and releases the much-anticipated M3 chip - another thing conspicuously absent from WWDC 2023. We'll probably be waiting until next year for M3 MacBooks, sadly - so my touchscreen MacBook dreams will remain in my head for a little while longer it seems.
Sign up to receive daily breaking news, reviews, opinion, analysis, deals and more from the world of tech.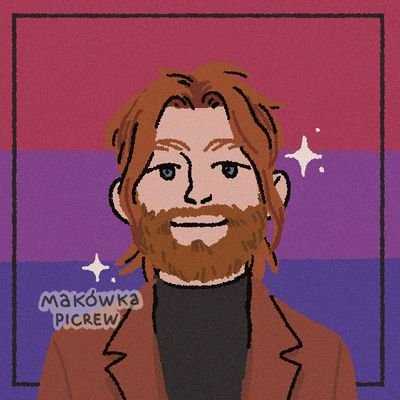 Christian is TechRadar's UK-based Computing Editor. He came to us from Maximum PC magazine, where he fell in love with computer hardware and building PCs. He was a regular fixture amongst our freelance review team before making the jump to TechRadar, and can usually be found drooling over the latest high-end graphics card or gaming laptop before looking at his bank account balance and crying.
Christian is a keen campaigner for LGBTQ+ rights and the owner of a charming rescue dog named Lucy, having adopted her after he beat cancer in 2021. She keeps him fit and healthy through a combination of face-licking and long walks, and only occasionally barks at him to demand treats when he's trying to work from home.