5 things to know about the Mac Studio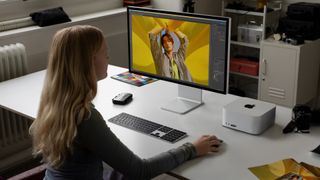 (Image credit: Apple)
Though we didn't exactly expect the Mac Studio to make an appearance at WWDC 2023 until the last minute, what with its predecessor only launching around this time in 2022, here we are with an even more powerful creative workstation that most of us cannot afford.
We fully expected for Apple to hit the mainstream consumer market with an overdue follow-up to 2021's iMac 24-inch, but sadly the long-rumored iMac 2023 is a no-show. What we got instead is a generational update to Apple's compact workstation for content creators and other creative professionals, as if Apple hasn't already drilled in the message that it no longer cares about the regular folks that love its products.
The Apple Mac Studio M2 (2023) promises a huge boost in performance and improved connectivity while keeping the same look as its predecessor. But, if you want to get into the nitty-gritty, here are things you should know about Apple's newly-updated desktop computer.
1. It now comes with Apple's M2 chips
The Apple Mac Studio M2 (2023) is now powered by Apple's M2 Max and M2 Ultra SoCs, which means it's much more capable than its M1-powered predecessor. According to Apple, it's up to three times faster than 2022's M1 Ultra Mac Studio and up to six times faster than the highest-specced though now-defunct Intel-based 27-inch iMac.
The M2 Max model, which Apple claims is up to 50% faster than the previous generation, feature 12-core CPU, up to a 38-core GPU, and up to 96GB of unified memory. We'll eventually get to putting this new Mac Studio through its paces, but Apple says that the M2 Max version should render up to 50% faster in After Effects and offer up to 25% faster performance when building new versions of apps with Xcode.
The M2 Ultra model, on the other hand, features a 24-core CPU, up to a 76-core GPU, and up to 192GB of memory. And that should allow it to render 3D images up to three times faster in Octane and offer up to 50% faster video processing performance in DaVinci Resolve.
2. Enhanced connectivity
It also offers enhanced connectivity. Now with higher-bandwidth HDMI, the new Mac Studio can support up to 8K resolution and 240Hz frame rates. If you get the M2 Ultra model, you're getting support for up to six Pro Display XDRs to drive over 100 million pixels, and like with the new Mac Pro, can run 22 streams of 8K ProRes video at the same time without breaking a sweat.
To round it all out, it now offers Wi-Fi 6E and Bluetooth 5.3 connectivity. The port selection is the same as the previous generation Mac Studio, however, which leads us to our next point.

3. Same chassis
It's the same chassis as the previous generation Mac Studio, which is why you're getting the same ports as before - as well as the same compact form. Unfortunately, Apple hasn't really bothered with updating the chassis on this one so if you weren't a fan of that plain boxy look, this might be a letdown.
Not that you can really expect anything different from Apple at this point really, since it seems adamant to keep the same tired old look. It was cool in the early 2000s, sure, but we're starting to be bored by it now.
4. Same, still outrageous price
At least Apple didn't dare up the price, despite the upgraded internals and boost in power and connectivity. But, you're still paying a hefty sum to take the Mac Studio home: it starts at $1,999 in the US, £2,099 in the UK and AU$3,299 in Australia, with additional configurations available.
If you do have have money, it will be available for pre-order on June 5 and start shipping out on June 13.
5. Not for regular folks
Not that I want to stop you from purchasing one of these creative workstations for your home or office, but considering the price and all that power, it might not be the most cost-effective solution for your needs if you're day-to-day doesn't involve heavy graphic design or video editing workloads.
The Apple Mac Studio M2 (2023) is designed for creative professionals who need a lot of power for their graphically-intensive and processor-heavy tasks. For everyone else, it's pretty much overkill.
Sign up to receive daily breaking news, reviews, opinion, analysis, deals and more from the world of tech.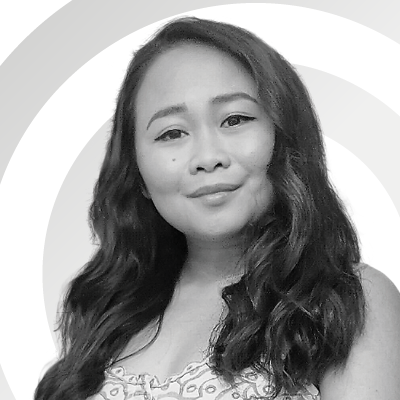 Computing Reviews and Buying Guides Editor
Michelle Rae Uy is the Computing Reviews and Buying Guides Editor here at TechRadar. She's a Los Angeles-based tech, travel and lifestyle writer covering a wide range of topics, from computing to the latest in green commutes to the best hiking trails. She's an ambivert who enjoys communing with nature and traveling for months at a time just as much as watching movies and playing sim games at home. That also means that she has a lot more avenues to explore in terms of understanding how tech can improve the different aspects of our lives.