Apple M2 Pro and M2 Max: price, specs, and everything we know
Creatives rejoice! The Apple M2 Pro and M2 Max are here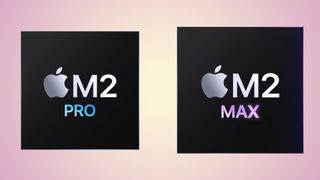 (Image credit: Apple)
Apple has announced its latest silicon for professional users, the Apple M2 Pro and M2 Max, and the company is promising some seriously improved performance with this second-generation.
With the phenomenal success of Apple's move to its own silicon in 2020, it's not surprising at all to see that it is following up on the M1 Pro and M1 Max. Those chips powered some of the best laptops ever produced, the MacBook Pro 14-inch (2021) and MacBook Pro 16-inch (2021).
With the release of the MacBook Air (M2) and MacBook Pro 13-inch (M2) in 2022, all eyes have been looking forward to the announcement of more dedicated Pro chips in 2023, and Apple didn't disappoint, dropping a surprise announcement on its website and media accounts on January 17 with nary a press invite to plan ahead for the launch to be had (Thanks Apple!).
Still, now that the two chips have been revealed, there is an awful lot that we know about them and how they should be a huge draw for creative professionals everywhere.
Apple M2 Pro and M2 Max: Cut to the chase
What is it? Apple's latest professional-class system-on-a-chip for Mac desktops and MacBooks.
How much does it cost? The chips are part of a package and so won't sell on their own, but these are definitely premium upgrades, if available.
When can I get it? You can order the new MacBooks with M2 Pro and M2 Max, as well as the M2 Pro Mac Mini, right now, with delivery in the US and UK starting January 23 and Australian deliveries starting on February 3.
Apple's new M2 Pro and M2 Max chips will come in a few devices, starting on January 24, 2023. The M2 Pro will be available in both the 14-inch and 16-inch MacBook Pro models, as well as in the new Mac Mini, also announced on January 17. The M2 Max will only be available (for now) in the two new MacBook Pro models.
Apple M2 Pro and M2 Max: Release date
The Apple M2 Pro and M2 Max will be in the latest MacBook Pro 14-inch and 16-inch models announced on January 17, 2023, and the M2 Pro will be available as an upgrade option for the Apple Mac Mini (M2), also announced on January 17.
When you'll actually receive these products will depend on where you live, with US order deliveries starting on January 23. Australia, China, and others will have to wait a couple of weeks longer to get their orders delivered, which is set to begin on February 3.
Apple M2 Pro and M2 Max: Specs
The M2 Pro and M2 Max aren't as radical an innovation as the M1 Pro and M1 Max were when they launched, since these latest chips are an iterative improvement on the existing Apple silicon.
That doesn't mean they aren't a big deal, especially for creative professionals who can never have enough performance to cut through resource-intensive workloads like video editing and 3D modeling.
Starting with the M2 Pro, Apple says it's crammed in about 40 billion transistors onto the chip, which is nearly 20% more than what the M1 Pro was packing. Add in a larger GPU and twice the memory bandwidth of the standard M2 (up to 200GB/s) and you have a very powerful chip indeed. Whether the chip itself will live up to its specs remains to be seen of course.
The M2 Pro has either a 10- or 12-core CPU and either a 16-core or 19-core GPU (with up to 2,432 execution units in the 19-core GPU), and can be paired with up to 32GB of unified memory. In addition, the eight performance cores in the 12-core M2 Pro features 32MB of L2 cache, with an additional 4MB available for the four efficiency cores.
For the M2 Max, Apple decided to go really big and crammed in 67 billion transistors onto the chip, though these seem to go mostly to the GPU, since there are just 12 CPU cores. But the GPU core count balloons to 30 to start, with an option to go as high as 38.
This can all be paired with up to 96GB memory (with a memory bandwidth of 400GB/s) and a dedicated media engine for hardware-accelerating video encoding and decoding. That means faster processing of 4K and 8K video streams, making this an ideal chip for video editing on the go or in the office.
Apple M2 Pro and M2 Max: Performance
It's hard to tell what to expect from the performance of the M2 Pro and M2 Max without testing it ourselves, but Apple is making some claims about performance that we can at least put a pin in and see if they pan out once we've done our testing.
Apple claims that the M2 Pro will have about 20% better CPU performance, 30% better GPU performance, and 40% faster neural engine performance than an M1 Pro.
The M2 Max should have GPU speeds about 30% faster than the M1 Max, but that's pretty much all for the numbers Apple is giving us about these chips, and even then they are best taken with a very healthy pinch of salt.
Sign up for Black Friday email alerts!
Get the hottest deals available in your inbox plus news, reviews, opinion, analysis and more from the TechRadar team.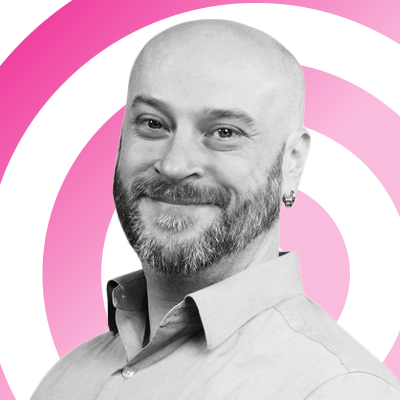 John (He/Him) is the Components Editor here at TechRadar and he is also a programmer, gamer, activist, and Brooklyn College alum currently living in Brooklyn, NY.
Named by the CTA as a CES 2020 Media Trailblazer for his science and technology reporting, John specializes in all areas of computer science, including industry news, hardware reviews, PC gaming, as well as general science writing and the social impact of the tech industry.
You can find him online on Threads @johnloeffler.
Currently playing: Baldur's Gate 3 (just like everyone else).