World's best electric vehicles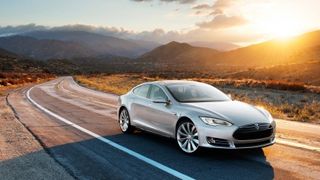 The world's best electric cars
Cruising in a petrol-guzzling behemoth and giving a one-fingered salute to Mother Nature, other motorists, and the future of life on Earth sure can be fun, but it's not the most sustainable approach to getting oneself around.
Fortunately, electric cars (and their owners) have come a long way in recent years. Battery-powered rides now come in a whole range of guises: practical, quirky and even cool. With that in mind we've compiled the very best petrol-free cars to illustrate just how much progress we've made.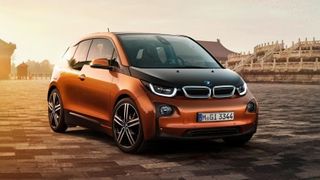 BMW i3
As far removed from the BMWs driven by Pierce Brosnan's James Bond as you can get, the i3 is unnervingly quiet and – with an interior boasting raw wood and recycled plastics – wears its green credentials on its sleeve.
The i3's full electric model has a range of up to 160 kilometres (99 miles), but if you're not ready to completely let go of petrol there's a model with an additional twin cylinder scooter engine that will extend your range to 300 kilometres (186 miles).
The i3 goes from 0-100km/h in 7.2 seconds, so you won't be dragging any petrol heads at the lights, but with effortless steering, a tight turning circle and an eye-catching and compact body, the i3 is ideal for city driving.
Price: US$42,400 / £29,950 / AUD$63,900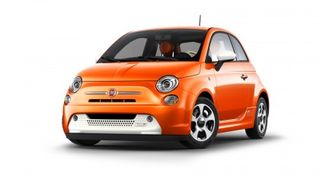 Fiat 500e
The Fiat 500e couldn't look more Italian, even if it was wrapped in green, white and red, and sipping coffee while strolling down a cobblestone laneway. So it's surprising that Fiat has only made it available in California and Oregon. Surprising, and a pity, because this beauty's as fun as it looks.
With zippy acceleration and excellent handling, the 500e is the perfect little run-around, even if its range of 140 kilometres (87 miles) means you'll probably want to avoid the highway. But if you're lucky enough to live in California or Oregon there's no excuse not to take one of these for a spin.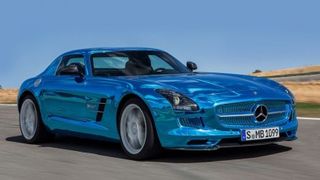 Mercedes-Benz SLS AMG Coupé Electric Drive
Now this is how electric vehicles are supposed to look! It wouldn't take much to convince us that this Merc has electricity coursing across every inch of its surface, daring us to touch it. And then we still wouldn't be able to keep our hands to ourselves.
Okay, so this model's a few years old now, but we haven't included it here because it's the newest EV to be unleashed on the world. It's here because this is still the stuff electric dreams are made of.
Thanks to its four synchronous electric motors, the Electric Drive boasts 552 kW of power and will reach 100km/h (62mph) in just 3.9 seconds. Formula 1 experts were employed in its development, and we have no doubt their contribution helped the car when it set an astounding electric lap record of just 7 minutes and 56 seconds at Germany's Nürburgring race track.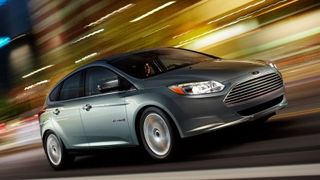 Ford Focus Electric
As much as it pains us to face reality, we can't all be driving around in cars that equate to little more than electric fighter jets on wheels. Practicality has to come into it at some point, hence the existence of the Ford Focus Electric.
More functional than most of the cars on this list, the Focus Electric won't have anyone daydreaming about its looks, but it normalises the electric car in a way that's essential if they're ever to become the world's dominant form of motoring.
While its 122-kilometre (76-mile) range means you won't want to stray far from a charging station, the Focus Electric makes living with an electric vehicle as unremarkable as it needs to become.
Price: US$29,170 / £33,580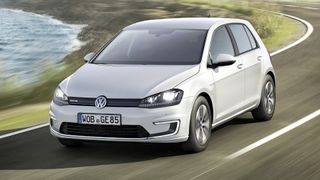 Volkswagen e-Golf
The Volkswagen Golf has a unique charm that always makes driving it a pleasure, so it's fortunate that the e-Golf doesn't stray too far from the formula. Firm suspension and taut handling mean this car remains a Golf in every way that matters, while adding electric power to its list of merit badges.
It does so subtly, keeping the experience polished and practical, even as it delivers eco-friendliness and economical performance. You'd never guess that the car's lugging around a 318kg battery.
Like most electric cars it shouldn't be your first long-distance choice – it has a range of approximately 161 kilometres (100 miles) – but if most of your driving revolves around dropping the kids off at school and getting to and from the office, the e-Golf will handle that without any nervous glances at the battery's charge level.
Price: US$33,450 / £31,325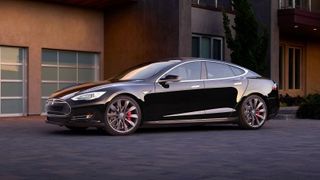 Tesla Model S
The electric vehicle that almost all the others look up to – the Fonz of EVs if you will – the Model S perfectly embodies the EV as an option that's desirable but practical and affordable – at least compared with the likes of the Mercedes-Benz SLS AMG Coupé Electric Drive.
With a network of superchargers slowly reaching out across the globe that enables your Model S battery to be topped up for free, it's hard to argue that there's a company doing more than Tesla to bring the future of motoring into the present.
With a giant 85kWh battery on three out of four models that gives the Model S a range of over 500 kilometres (310 miles) and a top speed of up to 250 km/h (155mph), you won't need to worry about running out of juice after just a couple of hours of highway cruising.
US$69,900 / £59,935 / AUD$106,900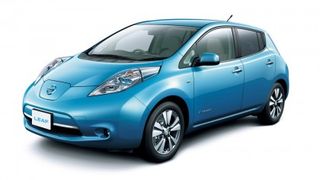 Nissan Leaf
While the Leaf isn't the most eye-catching EV doing the rounds, you couldn't accuse Nissan of not taking its environmental responsibility seriously. In order to maximise the car's eco-friendliness, parts of the Leaf's interior and bodywork are made out of water bottles, plastic bags, recycled car parts and old home appliances.
The Leaf has a range of up to 170 kilometres (106 miles), but should you run out of juice its 'quick charge' recharging function will have the battery back up to 80 per cent within 30 minutes.
Topping things off, the Leaf also boasts a solar panel on its rear spoiler that helps charge the 12v battery powering its accessories. Handy.
US$21,510 / £16,490 / AUD$39,990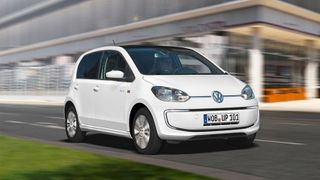 Volkswagen E-Up!
If you can get past its stupid name the E-Up! is a terrific little EV, with a premium leather-trimmed interior, ergonomic seats, Garmin's Maps & More infotainment system and internet connectivity as standard.
Depending on how you drive it, you'll get up to 150 kilometres (93 miles) from a single charge of its 230kg lithium battery pack. That doesn't sound like much, but like the BMW i3 this is a car designed as an urban run-around rather than long distance cruiser.
While Volkswagen's official figures give the E-Up! a 12.4-second sprint to 100km/h (62mph), it feels significantly quicker than that, and you'll feel quite zippy as you weave the E-Up! through inner-city laneways.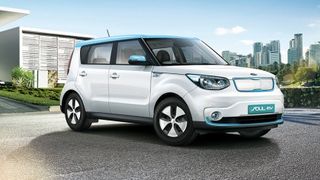 Kia Soul EV
If you're after an electric car with a little more headroom, the Kia Soul EV is a strong contender.
With a zero to 100km/h (62mph) time of around 12 seconds and a top speed of 145km/h (90mph), this car isn't pant-wettingly fast, but the effortlessness of its acceleration is a pleasure.
When the 285Nm of torque is delivered from a standing start it feels nice and responsive, and the ride is smooth as can be. With a range of 150 kilometres (93 miles), this is another EV that's impractical for lengthy road trips, but it's a practical and comfortable electric option.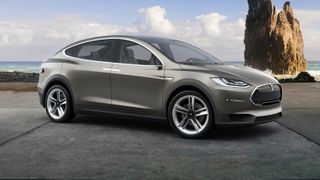 Tesla Model X
It won't be available until 2016, but Tesla's next model is set to up Elon Musk's electric car game yet again.
With stunning looks and falcon wing rear doors (everyone loves falcon wing doors, right?), the Model X will be a seven-seat SUV, boasting all-wheel drive that's powered by two independent, digitally controlled electric motors.
Pricing and specs are yet to be announced, but if you want to lock one down you can already reserve one from Tesla's website.