With over 6,000 episodes to date, EastEnders is one of the UK's longest running TV shows and is considered by many to be the gold standard of soaps. Albert Square has seen more than its fair share of drama over the years, and if you don't want to miss the latest plot twist or fall victim to yet another spoiler, we're here to tell you all the ways you can watch EastEnders, including details of how to stream it online using services like BBC iPlayer - available on a wide range of devices.
How to watch EastEnders
Typically, EastEnders first airs on BBC One in the UK on Monday, Tuesday, Thursday and Friday nights. Its broadcast time varies depending on the Beeb's scheduling, but you can usually expect it be shown at 7.30pm, 8pm or 8.30pm in the UK. Consult your old school TV guide or check out today's TV listings in the paper to confirm when EastEnders is on tonight.
The soap is based in the London's fictional Borough of Walford and is popular for a number of reasons. Pleasingly, Danny Dyer isn't one of them. Over the years, EastEnders has gained a reputation for being unafraid to tackle hard-hitting topics like race, unemployment, assisted dying and sexual preference in a way that resonates with people all over the world.
Over 35 years, viewers have also been continually drawn to the show's focus on the community and family relationships in E20, which is why it's arguably the UK's most popular soap - though Corrie fans may well disagree!
As well as the UK, you can also watch EastEnders in a number of English speaking countries, including the US, Australia, New Zealand and Canada. Read on and we'll explain the best ways to watch EastEnders wherever you are - even if you're somewhere that doesn't broadcast the show.
---

How to watch EastEnders tonight in the UK
For UK viewers, it couldn't be easier to watch tonight's episode of EastEnders - just remember the show typically only airs on Monday, Tuesday, Thursday and Friday nights. Scheduling variations aren't uncommon, but usually the next EastEnders episode will start somewhere between 7.30pm and 8.30pm on BBC One in the UK.
As the BBC is home to everything Albert Square, that means it's really easy to watch EastEnders online - and for many people, it won't cost a penny. The BBC iPlayer streaming service is your one-stop-shop for streaming BBC content in the UK, which means all you need is a valid TV license and you can watch EastEnders online for free.
You can download iPlayer on most recent iOS, Android and Amazon devices, with apps also available for the PS4, Xbox One, Roku streamers, and a wide range of connected TVs. Some older products may not support the BBC streaming app, but searching for 'iPlayer' in the download or app store section of your device will hopefully deliver the goods.
The other way to watch EastEnders online on the BBC is to go via TVPlayer.com - we actually prefer this option as the stream tends to be better quality and more robust. It's also a faster site, more responsive and quicker to get up and running with. It's still free and legal, too.
---
How to watch EastEnders online from outside the country
Brits who find themselves abroad as they wait to see who dies next on EastEnders may encounter a problem trying to watch the show online - geo-blocking. This basically means that certain services are only available on devices that register a UK IP address - even if you've coughed up for a TV license.
Understandably, many people want to keep up with their favourite soaps when away on holiday or with work. Fortunately, there's an easy and perfectly legal way around this - using a VPN. A Virtual Private Network, or VPN, is a clever bit of software changes your device's IP address to one back in the UK and will therefore allow you to tune in to your favourite soaps just like you would from home.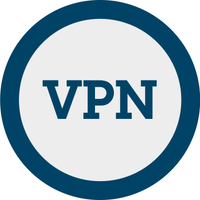 A VPN is perfect for this as it allows you to change your IP address so you appear to be in a completely different location. We've tested hundreds of VPNs and can recommend ExpressVPN as the very best you can download in 2020.
We rate ExpressVPN (comes with a 30 day money back guarantee) so highly because it's so fast, secure, simple to use and you can watch on many devices at once including Smart TVs, Fire TV Stick, PC, Mac, iPhone, Android phone, iPads, tablets etc.
Check out ExpressVPN and get 3 months FREE with an annual plan as well as nearly 50% off the total cost!
And while a VPN is the perfect antidote to being on holiday without your EastEnders fix, that's not all they're good for. From unblocking restricted sites and watching the likes of Netflix and Hulu abroad, to adding that extra level of security for banking and shopping, a VPN is always helpful.
You can also watch EastEnders directly in a handful of other English speaking countries around the world - here's an idea of just a few: