Things to do at home: 45 ideas while you're stuck in self-isolation
We've got things to do at home ideas to help you save money, pick better movies and socialize while social-distancing. Bored? Here's our in-depth list.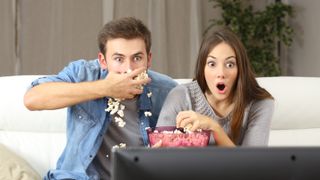 (Image credit: ShutterStock)
We have 40 things to do at home suggestions while you're in self-isolation, and our list now includes a bunch of free ideas in case you're bored and want to save money.
Everything mentioned here can be done in the confines of your home. Think of it this way: we're your digital tour guide to help you ride out the coronavirus outbreak, and the world's seemingly indefinite confinement. Let us be your distraction from today's surreal situation, as we point you in the direction of entertaining and productive activities.
Finding things to do at home when bored has become the premier challenge we didn't foresee when making 2020 predictions. We'll keep doing our bit to help make self-isolation bearable, and keep you safe, as we all ride out these challenging times.
Watch
1. Watch Michael Jordan docuseries 'The Last Dance'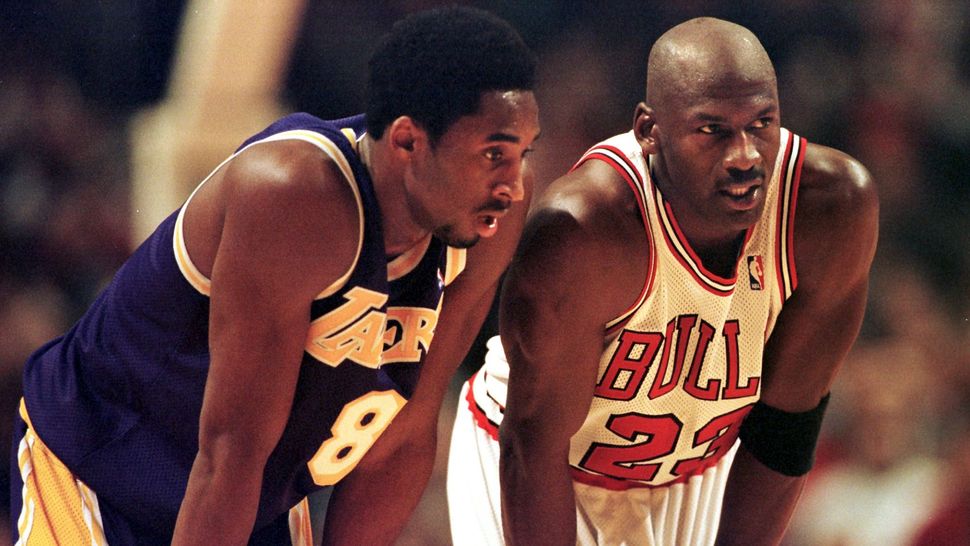 Miss sports? The Last Dance fills that void, chronicling Michael Jordan and the 1997-98 Chicago Bulls dynasty team. Jordan's discipline, drive and dedication to the game is inspiring – you'll love it even if you're not a basketball fan whatsoever.
Enough people agree with us. The Last Dance has become the most-watched ESPN documentary and lives on the ESPN+ app, where you can watch all 10 episodes. Here's how to stream The Last Dance from anywhere.
2. Watch Best Picture winner Parasite free on Hulu
The 2020 Academy Awards seem like they took place ages ago (they were only three months ago), but in that time, Best Picture winner Parasite came to a streaming platform for free: Hulu.
On Wednesday, April 8, the Oscar-winning Korean-language film came to Hulu (even the basic package), and if you're a not a customer yet, you can snag a Hulu one-month free trial to watch it at no cost. Now is the time to take advantage of that deal. Otherwise, you can pay $5.99 for the movie rental at Amazon.
3. Watch Pixar's Onward for free with Disney Plus
Pixar, known for its big-budget CG films, is settling for a small screen premier with its latest movie: Onward. Disney launched it came out for digital purchase on March 20, while Disney Plus subscribers, as of April 3 in the US and Canada, can watch it for free (at no extra cost besides the Disney Plus subscription, of course).
We've opined that now is the best time to subscribe to Disney Plus (see the free trial offer above), at least in North America. Everyone else, like those in the UK, can still soak in episodes of the Mandalorian, The Imagineering Story and The Simpsons.
4. Watch at-home movies that released early
There are a number of big movies that are supposed to either still be in theaters or weren't due to be available on demand until much later. Theaters are closed down, so major studios have turned to streaming them to you at home early.
New movies to rent/buy: Scoob!, Valley Girl, Blue Story, Wendy, and Trolls: World Tour. Most are $19.99 to rent, which is steep, but cheaper than two theater tickets.
New movies to rent: Previous Amazon Home Cinema options are now price-reduced and available to rent: Sonic the Hedgehog, Bad Boys for Life, The Invisible Man, Call of the Wild, Bloodshot, Birds of Prey, The Hunt, Dolittle, Emma, I Still Believe and The Wayback.
Rentals from earlier this year: 1917, Jumanji: The Next Level, Richard Jewell, and Bombshell, while Star Wars: The Rise of Skywalker has now hit pay-to-own status.
5. Watch Starz movies with this free trial offer
Did you miss Quentin Tarantino's Once Upon a Time in Hollywood (or want to watch it again)? How about movies like Venom, Men In Black International, Spider-Man: Far From Home, and Zombieland 2: Double Tap. All of those passed us by, too.
We've laid out directions on how to get a Starz free trial for 30 days with a purchase of a Roku device. You may be eligible and not even realize it. Other free Starz options include subscribing with Amazon Prime Channels for a seven-day trial (if you plan to cancel, as it's $8.99 a month thereafter), or going directly to Starz to sign up for $5 a month three months ($8.99 thereafter; a better option if you're in it for the long haul).
6. Watch 'Tiger King' rule Netflix with absurdity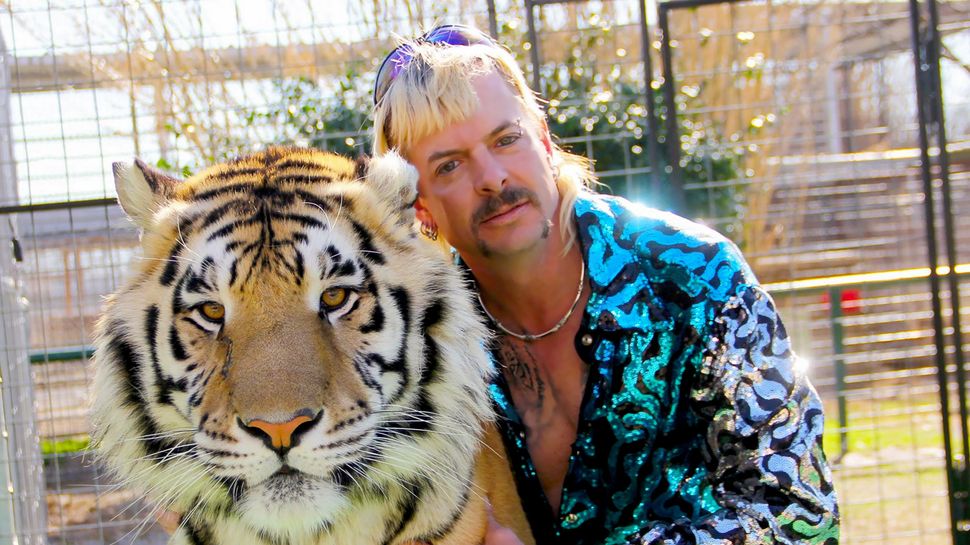 The Netflix series Tiger King may why our video quality has been downgraded – we streamed all seven episodes in one sitting, and so did a lot of the world. It's our favorite true crime documentary on Netflix, surpassing The Staircase (also a winner if you haven't seen it).
Right away, Tiger King and its colorful characters border on being so ridiculous, you'd swear they're not true. PSA: we've known some big cat lovers who couldn't stand watching it for more the five minutes, so, for them, we suggest February's rave documentary miniseries instead, HBO's McMillions.
7. Watch Quibi to see if the new service is any good
Quibi launched recently and everyone's immediate first question is: what in the world is Quibi? Fair question, especially if you didn't see the Quibi Super Bowl commercial. It's a mobile-only streaming video service with big Hollywood names attached to it – in front of and behind the scenes. All of the short videos here work in landscape or portrait, and they're run time is just long enough to watch on your lunch break.
This is everyone's second question: Is Quibi worth subscribing to? Our ongoing Quibi review notes that there's a Quibi free trial that lasts 90 days, and right now that's the best asset of the service. The current lineup of shows can be hit or miss, and we're going to need time to come to a verdict on this evolving mobile streaming platform, especially as new creators come onboard.
8. Tune into late-night shows – they're back
The world need comedy right now, and late-night comedians are providing just after a brief hiatus due to coronavirus self-isolation. No, they're not in their usual studios, but Conan O'Brien, Jimmy Kimmel, Jimmy Fallon, Stephen Colbert, and James Corden are yucking it up at their respective home. The production quality, well, that varies. But the laughs are authentic enough that is has some charm.
There are a couple of options to tune in: Sling TV, YouTube TV, Hulu Live and, for the two Late Shows, CBS All Access.
9. Watch something new on Netflix or Prime Video