We have 40 things to do at home suggestions while you're in self-isolation, and our list now includes a bunch of free ideas in case you're bored and want to save money.
Everything mentioned here can be done in the confines of your home. Think of it this way: we're your digital tour guide to help you ride out the coronavirus outbreak, and the world's seemingly indefinite confinement. Let us be your distraction from today's surreal situation, as we point you in the direction of entertaining and productive activities.
Finding things to do at home when bored has become the premier challenge we didn't foresee when making 2020 predictions. We'll keep doing our bit to help make self-isolation bearable, and keep you safe, as we all ride out these challenging times.
Watch
1. Watch Michael Jordan docuseries 'The Last Dance'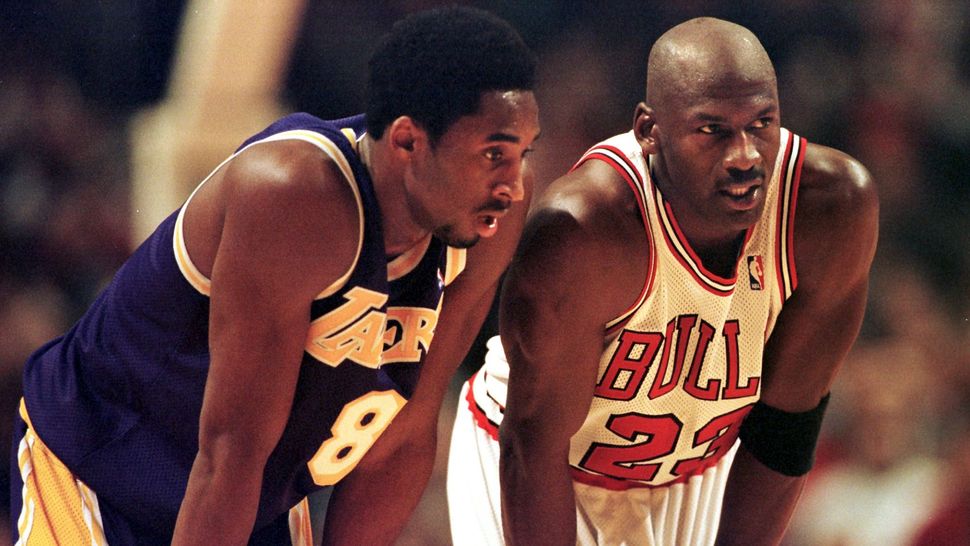 Miss sports? The Last Dance fills that void, chronicling Michael Jordan and the 1997-98 Chicago Bulls dynasty team. Jordan's discipline, drive and dedication to the game is inspiring – you'll love it even if you're not a basketball fan whatsoever.
Enough people agree with us. The Last Dance has become the most-watched ESPN documentary and lives on the ESPN+ app, where you can watch all 10 episodes. Here's how to stream The Last Dance from anywhere.
2. Watch Best Picture winner Parasite free on Hulu
The 2020 Academy Awards seem like they took place ages ago (they were only three months ago), but in that time, Best Picture winner Parasite came to a streaming platform for free: Hulu.
On Wednesday, April 8, the Oscar-winning Korean-language film came to Hulu (even the basic package), and if you're a not a customer yet, you can snag a Hulu one-month free trial (opens in new tab) to watch it at no cost. Now is the time to take advantage of that deal. Otherwise, you can pay $5.99 for the movie rental at Amazon (opens in new tab).
3. Watch Pixar's Onward for free with Disney Plus
Pixar, known for its big-budget CG films, is settling for a small screen premier with its latest movie: Onward. Disney launched it came out for digital purchase on March 20, while Disney Plus subscribers, as of April 3 in the US and Canada, can watch it for free (at no extra cost besides the Disney Plus subscription, of course).
We've opined that now is the best time to subscribe to Disney Plus (see the free trial offer above), at least in North America. Everyone else, like those in the UK, can still soak in episodes of the Mandalorian, The Imagineering Story and The Simpsons.
4. Watch at-home movies that released early
There are a number of big movies that are supposed to either still be in theaters or weren't due to be available on demand until much later. Theaters are closed down, so major studios have turned to streaming them to you at home early.
New movies to rent/buy: Scoob! (opens in new tab), Valley Girl (opens in new tab), Blue Story (opens in new tab), Wendy (opens in new tab), and Trolls: World Tour (opens in new tab). Most are $19.99 to rent, which is steep, but cheaper than two theater tickets.
New movies to rent: Previous Amazon Home Cinema options are now price-reduced and available to rent: Sonic the Hedgehog (opens in new tab), Bad Boys for Life (opens in new tab), The Invisible Man (opens in new tab), Call of the Wild (opens in new tab), Bloodshot (opens in new tab), Birds of Prey (opens in new tab), The Hunt (opens in new tab), Dolittle (opens in new tab), Emma (opens in new tab), I Still Believe (opens in new tab) and The Wayback (opens in new tab).
Rentals from earlier this year: 1917 (opens in new tab), Jumanji: The Next Level (opens in new tab), Richard Jewell (opens in new tab), and Bombshell (opens in new tab), while Star Wars: The Rise of Skywalker (opens in new tab) has now hit pay-to-own status.
5. Watch Starz movies with this free trial offer
Did you miss Quentin Tarantino's Once Upon a Time in Hollywood (or want to watch it again)? How about movies like Venom, Men In Black International, Spider-Man: Far From Home, and Zombieland 2: Double Tap. All of those passed us by, too.
We've laid out directions on how to get a Starz free trial for 30 days with a purchase of a Roku device. You may be eligible and not even realize it. Other free Starz options include subscribing with Amazon Prime Channels for a seven-day trial (if you plan to cancel, as it's $8.99 a month thereafter), or going directly to Starz to sign up for $5 a month three months ($8.99 thereafter; a better option if you're in it for the long haul).
6. Watch 'Tiger King' rule Netflix with absurdity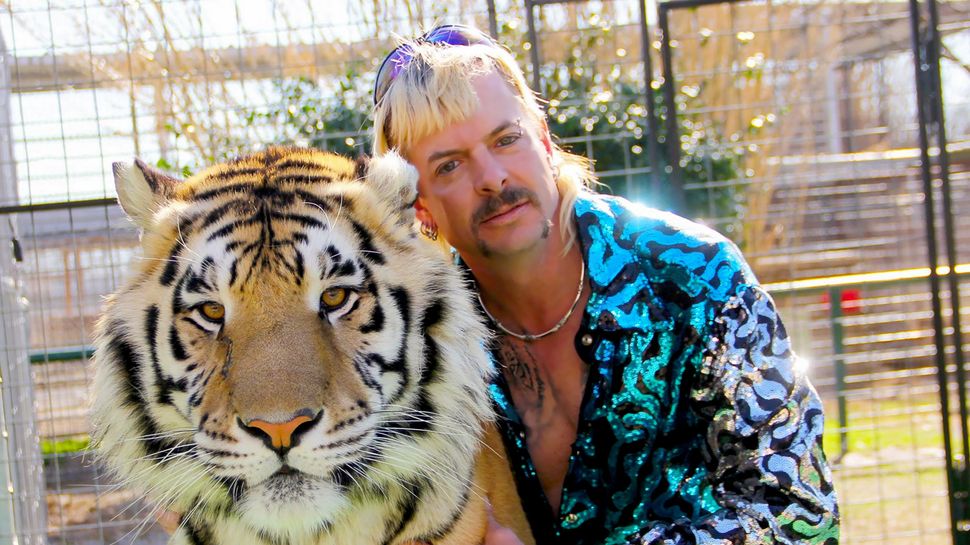 The Netflix series Tiger King (opens in new tab) may why our video quality has been downgraded – we streamed all seven episodes in one sitting, and so did a lot of the world. It's our favorite true crime documentary on Netflix, surpassing The Staircase (opens in new tab) (also a winner if you haven't seen it).
Right away, Tiger King and its colorful characters border on being so ridiculous, you'd swear they're not true. PSA: we've known some big cat lovers who couldn't stand watching it for more the five minutes, so, for them, we suggest February's rave documentary miniseries instead, HBO's McMillions (opens in new tab).
7. Watch Quibi to see if the new service is any good
Quibi launched recently and everyone's immediate first question is: what in the world is Quibi? Fair question, especially if you didn't see the Quibi Super Bowl commercial. It's a mobile-only streaming video service with big Hollywood names attached to it – in front of and behind the scenes. All of the short videos here work in landscape or portrait, and they're run time is just long enough to watch on your lunch break.
This is everyone's second question: Is Quibi worth subscribing to? Our ongoing Quibi review notes that there's a Quibi free trial that lasts 90 days, and right now that's the best asset of the service. The current lineup of shows can be hit or miss, and we're going to need time to come to a verdict on this evolving mobile streaming platform, especially as new creators come onboard.
8. Tune into late-night shows – they're back
The world need comedy right now, and late-night comedians are providing just after a brief hiatus due to coronavirus self-isolation. No, they're not in their usual studios, but Conan O'Brien (opens in new tab), Jimmy Kimmel (opens in new tab), Jimmy Fallon, Stephen Colbert (opens in new tab), and James Corden (opens in new tab) are yucking it up at their respective home. The production quality, well, that varies. But the laughs are authentic enough that is has some charm.
There are a couple of options to tune in: Sling TV, YouTube TV, Hulu Live (opens in new tab) and, for the two Late Shows, CBS All Access.
9. Watch something new on Netflix or Prime Video
Netflix and Amazon Prime Video have been our saviors boredom, consistently giving us the easiest new recommendations in our weekend things to do list updates.
We're constantly talking about what's new on both services, and right now we're watching the reality Netflix TV show Too Hot To Handle (and its reunion episode) and new Amazon series Upload.
10. Watch an epic movie series in order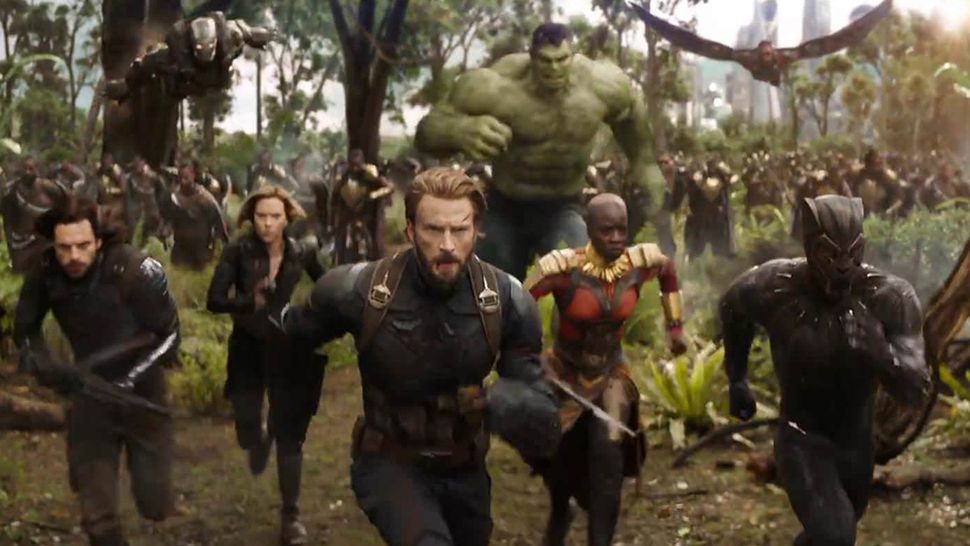 Nothing eats up more time than a good, long TV series, but because movies typically have bigger budgets and higher production value (outside a select few TV shows), we're switching it up (and also we ran out of TV shows to watch this weekend). Now is the perfect time to go through an entire movie franchise – in order.
There are a couple different ways to watch the Marvel movies in order, and we have the links to where you can watch most of the 23 Marvel movies (Disney Plus being the easiest way to watch a majority of them). If you're looking for things to do during the coronavirus self-isolation, this will take you a total of 60 hours.
We also have lists for how to watch Star Wars movies in order, Batman movies in order, James Bond movies in order (sadly 'No Time to Die' is on hold), Star Trek in order (including the new-ish Picard series), Harry Potter movies in order, and, if you're in the mood for some mindless Vin Diesel-helmed entertainment, Fast and Furious movies in order.
11. Moonbugs Kids free on Apple TV Channels
You probably didn't pay much attention to Apple TV Channels, which launched along with Apple TV Plus late last year, but now it's important – now that we're running out of TV shows and movies to stream for free.
While the previous free Epix deal expired on May 2, something with more kid appeal replaced it: Moonbug Kids. This is a pre-school entertainment video-on-demand video content service built by toddlers for toddlers. Okay, just kidding about that built by toddlers part.
You'll find shows like Little Baby Bum, Go Buster, My Magic Pet Morphle and many more, and the best part is that it's all free through Apple TV Channels.
12. Rewatch the iHeart Living Room Concert
Coronavirus and self-isolation knows no bounds – royalty, movie stars and musicians have been affected by this novel virus. With many performers forced to cancel tours, iHeart Radio and Fox came up with an idea: stream a concert from celebrity homes.
It raised $8 million during and after the streaming concert, with the money going to the First Responders Children's Foundation and Feeding America. The actual video is free, but you may need a cable login or VPN to watch it, depending on your location.
The hour-long video is hosted Sir Elton John, with performances by Alicia Keys, the Backstreet Boys, Billie Eilish, Green Day's Billie Joe Armstrong, Mariah Carey and Tim McGraw. Don't miss: Dave Grohl does a wonderful acoustic version of the Foo Fighters' "My Hero" and it's dedicated to selfless caretakers fighting Covid-19.
---
Play
13. Sign up for Google Stadia's two-month free trial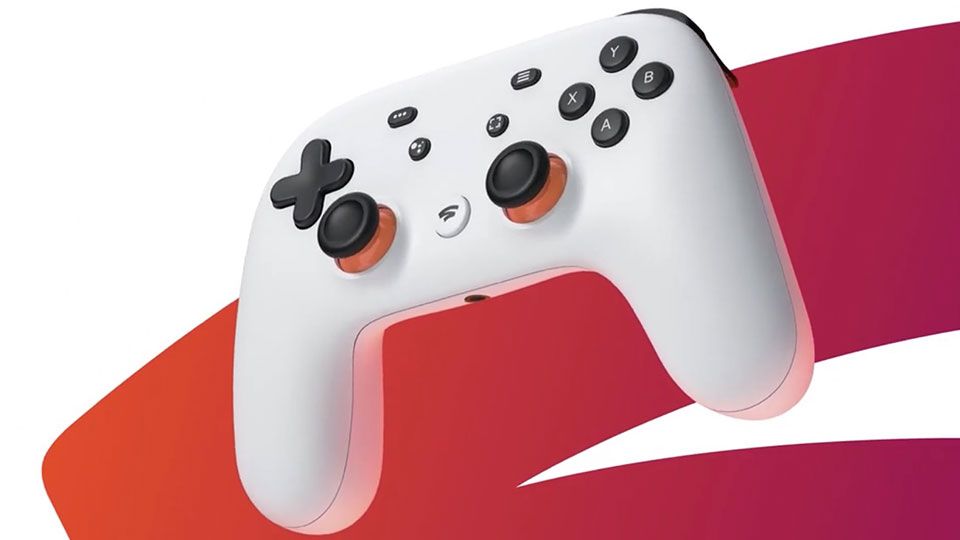 Google is lending a hand to self-isolators, offering a two-month free trial to Google Stadia, its game streaming service. This opens you up to nine free games, including GRID, Destiny 2: The Collection, Thumper, GYLT, SteamWorld Dig 2, SteamWorld Quest: Hand of Gilgamech, Serious Sam Collection.
Our Google Stadia review notes that your mileage may vary depending on how your connection fares during this unprecedented work-from-home era. Faster speeds will get you better lag-free performance and 4K resolutions (although you have to switch it in the app, as it's set to 1080p by default on the free account).
14. Dive back into Final Fantasy 7 with the remake
It took 23 years to get a proper Final Fantasy 7 Remake, but it couldn't have come at a better time. This now-fabulous-looking jRPG is ready to eat up the rest of the self-isolation lockdown period, no matter how long it goes.
The official FF7 remake release dated in April 10, although some retailers broke the street date (like, weeks ago!), and we gave it five stars and an Editor's Choice award.
14. Play through Resident Evil 3 remake
Our new game of the week is Capcom's Resident Evil 3 remake, and it dates back 21 years, when the original Resident Evil 3: Nemesis first launched in 1999. Today, it's a very different experience: we played it in 8K at over 60fps (though there are some big sacrifices), and tested its performance with today's biggest graphics cards.
Warning, the game's plot line of a city infected with a biological weapon may hit too close to home right now, but it's even better than Resident Evil 2 remake, in our opinion.
15. Play Doom Eternal to make life seem less chaotic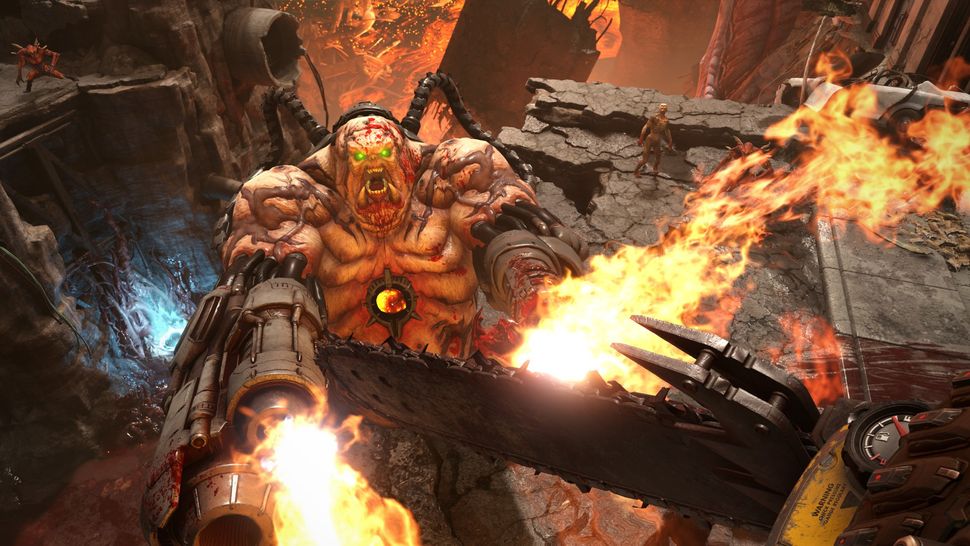 In March, two new video games came out that couldn't be more different, and we're thankful for the variety provided by Bethesda Softworks and Nintendo.
Doom Eternal is a beautiful, but brutal reinvention of the first-person shooter series that actually makes life at the moment look... not so bad. This ride through Hell is one of the best experiences you'll have in 2020. Our full Doom Eternal review agrees, with a five-star rating and an Editor's Choice award. It's fast-paced at 60fps and has surpassed our expectations even when it played it in 8K with a $2,500 graphics card.
16. Play Animal Crossing to forget about life's chaos
Animal Crossing: New Horizons is on the other end of the spectrum – it's a ready to lull you into a sense that nothing is wrong whatsoever like a good ASMR. This is fine. Everything is fine, says main character Tim Nook. Nintendo's cute social life sim is ideal for today's self-isolation situation. Read our Animal Crossing: New Horizons review and think happy thoughts.
One thing to note: while the new Animal Crossing is a must-have Nintendo Switch-exclusive, Doom Eternal is available on a wider set of platforms: PCs, PS4, Xbox One, Nintendo Switch and even Google Stadia.
17. Apple Arcade's latest is built for the whole family
Our best Apple Arcade games list now includes Crossy Road Castle (opens in new tab), a platform title that thrives on its four-player local multiplayer gameplay (fear not, single-player is a choice, just in case confined at home alone). The frantic action reminds us of all the New Super Mario Bros. games and the old Castle Crashers game that never made its way to iOS somehow. Developer Hipster Whale provides the next best thing.
What's great about a game like Crossy Road Castle is that it's easy to get the entire family in on the multiplayer action thanks to Apple's family share feature. You're able to share this game with anyone in your iCloud family, and we just re-upped out Apple Arcade subscription (it's $4.99 / £4.99 / AU$7.99 a month) to do just that.
18. Find your live sports fix in these games
Normally, our things to do at home when bored list includes live streaming sports games, especially baseball at this time of year. That's all caput thanks to this self-isolation period, and the brief thought of teams playing without crowd was quickly scrapped when NBA players started testing positive for coronavirus.
Here's the next best thing – and one that keeps everyone safe: you are the one going through the season playing at your favorite sports teams in various video games. No Wimbledon? No problem.
---
Learn
19. Subscribe to Audible for audiobooks
True story: we've been subscribing to Audible for more than five years and using the allotted credits every month to purchase new audio books (we've got quite a collection going). What hooked us on the Amazon-owned audio book service? A free trial that we were satisfied with enough keep paying for half a decade later.
You're probably going to be cleaning a lot while stuck in self-isolation, and that we've found to be prime time to listen to a new audiobook and learn something. It's among the most practical things to do at home while social distancing. Audible is even releasing free audio books for kids and parents struggling to homeschool.
20. Take a trip... to a virtual museum or national park
You can't go outside to do small things like go to a movie theater, never mind make much bigger plans like embarking on an expedition to another country. Trust us, it's a much better idea to stay at home during this coronavirus outbreak.
Good news: our 10 virtual tours: see museums and the world without leaving home list allows you to visit world's most popular museums and US national parks virtually. You can use a VR headset, but these tours also work with a smartphone or tablet.
Highlights include Machu Picchu in Peru (without the walking), The Louvre Museum in Paris (Mona Lisa told us to says "Hi"), and the Georgia Aquarium in the US (without all of the school students somehow completely blocking the giant Beluga whales).
21. Discover a new podcast
Podcasts are by-and-large free and often strike the right balancing between being entertaining and informative. Notable podcasts including This American Life, Serial, and Stuff You Should Know – they're consistently in the top 50 on podcast platforms.
If we can be a bit biased for a second, you should really check out Noise Cancelling, the best new tech podcast around. This is our new weekly podcast that talks about what's happening in tech, expanding on the daily written coverage of TechRadar.
22. Trivia is back in session, right on your phone
There are multiple ways to partake in trivia, even though your local bar is closed. First up is HQ Trivia (iOS (opens in new tab) and Android (opens in new tab)), the once-popular live game show app that shut down in February. It's back at 9PM ET, at the exact time we need it. No, you won't find Scott Rogowsky hosting this 'trivia train' but Matt Richards was at the helm of Sunday's first game and regular quizzes followed.
Shut-down bar trivia companies have transitioned to Twitch streaming due to self-distancing rules. Prominent brands include King Trivia (opens in new tab) (Sundays and Wednesdays at 10pm ET / 7pm PT) and Geeks Who Drink (opens in new tab). It was one of the social of the things to do weekly in-person that has survived in a whole new isolation-friendly format.
23. Make a movie with free Final Cut Pro X
Final Cut Pro X and Logic Pro X are free for 90 days, meaning you have three months to make a movie or produce a song about your life in confinement courtesy of Apple. That's enough time to learn advanced techniques like color-grading without having to pay $299 / £299 / AU$499.99 for FCPX or $199 / £199 / AU$319.99 for Logic Pro X. While Adobe Premier Pro CC has become popular on Windows machines, Final Cut Pro is still king of Mac computers when it comes to making videos.
24. Read one of 100 top ebooks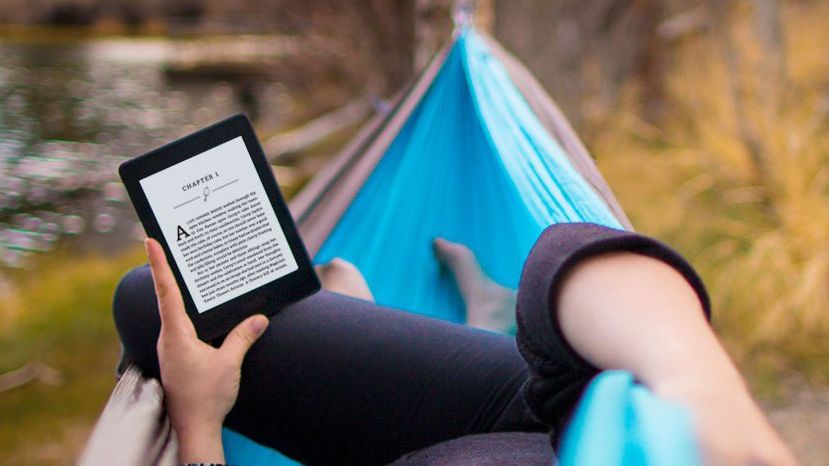 It's easy to put off reading books when life gets busy and you have a commute. But you're probably free from your commute if you're working from home. So basically you have no excuse to flip through a few pages of an ebook.
Where do you start? That's sometimes the hardest part, but we've been impressed with Amazon's 100 books to read in a lifetime (opens in new tab) list. Not all will be your cup of tea, but there's something here for everyone and most ebooks are conveniently discounted.
Not a fan of reading? Hate the sound of your own voice in your head? Audible is the best remedy for that. The Amazon-owned audiobook company still offers a free 30-day membership. The best parts? Both ebooks and audiobooks are delivered instantly and Amazon won't run out of inventory on either.
Socialize
25. Buy a webcam to chat with friends (and maybe work)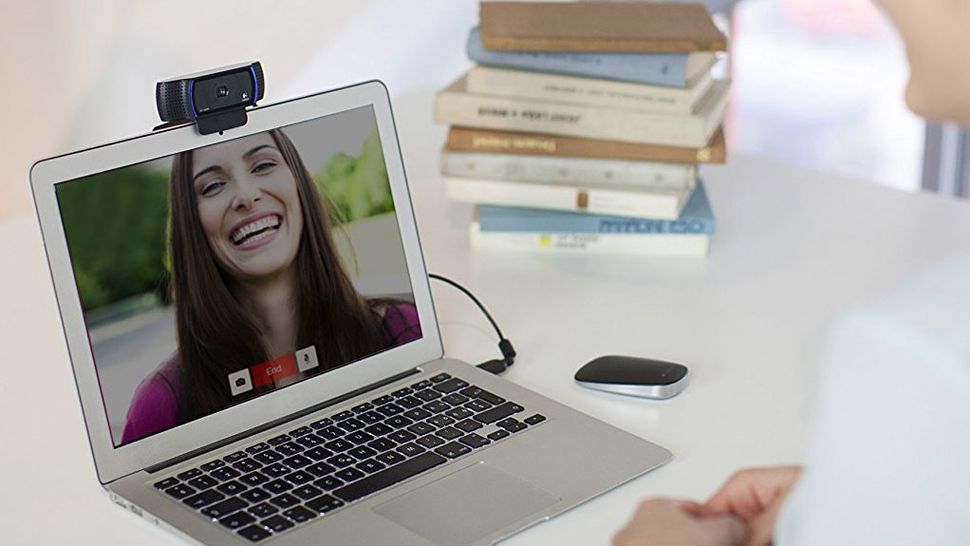 We've seen a dramatic uptick in usage of video conferencing services and apps, and that has caused everyone to rummage through their drawers to search for that long-lost webcam. Like us, you probably can't recall the last time you saw it. Or maybe it's sitting in your locked-up office.
Either way, we have a solution to get you up to speed: we've created a list of the best webcams for 2020 so you can chat with friends and work from home. Supplies of webcams is strained, so we're also highlighting where webcams are still in stock, too.
26. Play board games online with friends
Self-isolation gaming isn't all about video games and trivia. Traditional board games have also begun to migrate to the online sphere for distant friends and families. The age-old cure for boredom? Board 'em.
You can utilize a webcam to play certain bored games (ones that don't require you to keep secrets, while some games, like those on Tabletopia (paid and free), bring the experience online. Don't forget, your smartphone or tablet has multiplayer-friendly board games, too.
27. Play 'Cards Against Humanity' online with friends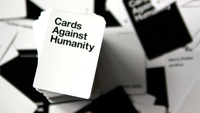 (opens in new tab)
Cards Against Humanity on CAH Store (opens in new tab)
Able to play in-person still with the family? This physical version is still available to buy if the online versions aren't your cup of tea.

You might not be able to get together to play games with your friends and family in person like usual, but you can still play Cards Against Humanity online with a variety of services that feature virtual cards. There are three options in our guide, and they offer a safe way to play while remaining in self-isolation.
We're also highlighting the physical version of the game, just in case you're confined with family or roommates and want the real deal.
Wellness
28. Organize your digital life
Among the best things to do this week are those 'adulting' digital clean-up tasks that you never got around to doing before the Covid-19 outbreak. Now is the best time to tackle them. No excuses. In fact, here's a running list to help you get started:
App overload on your laptop and phone: Your laptop and smartphone's home screen is full of files and apps you never use, and they're taking up more space than you probably realize – so prune them.
Social media purge: You likely have too many social media 'friends' you don't intend to share everything with (it's a privacy risk), and you probably follow too many accounts that aren't actually of interest to you anymore. It's time to do a purge. Also, take care of embarrassing posts from yesteryear. That's not you anymore.
Sort your photos into albums: Your photos aren't organized in albums, making it harder to show off vacations pics when it really matters. Never say "Hold on, let me just find it..." in a social setting. You know, whenever we do that again.
Delete bad photos: If a quarter of of your camera roll consists of throw-away shots that you'd never post and doubles you never got around to deleting, you should tash those needless photos and videos.
Go zero inbox: The biggest task of all: your email is overstuffed. It's time to fulfill that zero inbox goal and make your life easier every morning you wake up to fresh junk email. We use a service called Mailstorm

(opens in new tab)

to help bulk delete email.
29. Clean your gadgets of germs
We launched a series of how to clean articles, which is timely given you've probably put this off for a long time in the lead up to the coronavirus outbreak. It's among the top things to do if you haven't wiped-down your filthy, germ-collecting gadgets.
The biggest offender is your smartphone, so we launched a how to clean your phone guide, which mirrors our advice on how to clean your iPad or tablet and how to clean your laptop screen. It's very easy to forget about cleaning your AirPods, but they too could use a good rubdown, whether or not you see visible wax. Don't forget about your Nintendo Switch and cleaning all of your gaming peripherals. You'll hug those tightly during gaming marathons and they become germ magnets.
30. Stock up on cleaning supplies
A quick amendment to that last suggestion on our things to do list: we own a lot of gadgets to clean and that makes it hard to conserve cleaning supplies. That's why we're keeping an eye out for things like Clorox wipes, hand sanitizer, and cleaning clothes. Other things to consider are compressed air and DW40, all of which we've used on gadgets and mechanical devices we own, smart and dumb.
31. Buy a robot vacuum
One of the best investments we made during last year's Black Friday was to buy a discounted robot vacuum. With us cleaning our home more than ever, it's extremely convenient to have a device to shoulder the burden.
We're also standing away from the dust and dirt that can get kicked up in the air, not behind the barrel of a traditional vacuum. You'll want to check out our best robot vacuum buying guide and our highlighting of robot vacuum sales to get the best vacuum at a decent price.
32. Exercise while safely social-distancing
Getting exercise is crucial given our suddenly-even-more-so sedentary lifestyles. You, like us, may have a hard time staying motivated, and it's understandable. That's why we've turned to fitness trackers to keep reminding us that we haven't moved nearly enough while in self-isolation. They work at home or, if your government allows it, when going outside.
We just highlighted that the new Apple Watch deals, though nearly as many people are clamoring for the best version on our Apple Watch 5 deals page. Android users should turn their attention to Fitbit deals and Samsung Galaxy Watch Active deals (both work with iOS devices, too) and our overall picks for best smartwatch deals.
Food
33. Reserve a grocery delivery time slot now
The best thing to do at home mirrors what we liked doing when going out: eating. It's a harder now, sadly, with grocery store delivery time slots backed up globally and services like Instacart and Amazon Fresh facing employee strikes.
To the best of our ability, we're highlighting the best grocery delivery services in the US and grocery delivery services in the UK and, when we can, highlighting rare open time slots. It's best to do this now before all of the other fun things to do.
34. Become a master chef with a meal kits service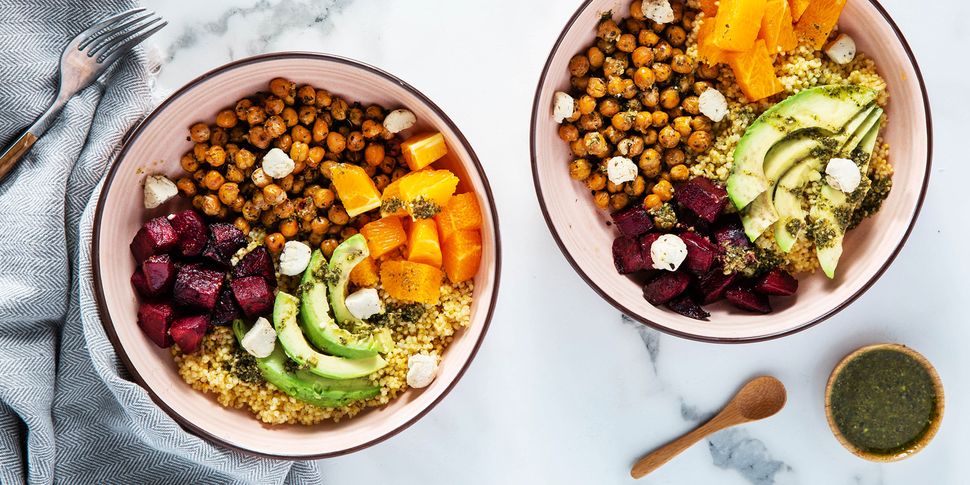 Now is your chance to become a master chef with the best meal prep kits delivering step-by-step recipes to you along with the necessary ingredients. Blue Apron is our favorite in the US, while HelloFresh is available in both the US and UK.
If you're not ready to flex your culinary skills, there are food delivery services in the US and similar takeaway apps in the UK that will get you ready-made foods from the restaurants you'd normally visit. You order get breakfast, lunch and dinner, and you'll be supporting many of the distressed restaurants in your area.
35. Support local restaurant with take-out orders
We have a list of the best food delivery services in the US and food delivery apps the UK, and these guides have become all the more important in 2020 as local restaurants are hurting during the Covid-19 lockdown. While stocking up on food from grocery stores is important, so its supporting your favorite restaurants with food delivery and take-out orders that want to stay in business and keep workers employed. Buying gift cards is also a way to help show your support.
36. Remember to buy pet food