The best robot vacuum 2023: put your feet up and let the robot do the cleaning
Best
Contributions from
last updated
Vacuuming floors is so 2022. This year we're all about the robots
VERDICT
REASONS TO BUY
REASONS TO AVOID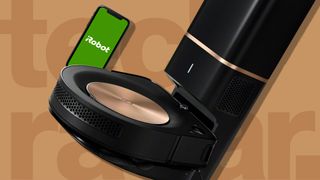 (Image credit: TechRadar)
The best robot vacuum cleaners do the dirty work for you. That means you can spend your time doing more important, more interesting or more fun things. Some of the very best robot vacuum cleaners can empty themselves too, so they're maintenance-free for months.
The latest robot vacuum cleaners are smarter, more powerful and more flexible than ever before. Their navigation systems mean they don't miss a single inch, and some can even detect when they're moving between hard floors, carpets and rugs. They make less noise, they're more efficient and they can avoid obstacles ranging from furniture to kids' toys or curious pets.
That said, we wouldn't recommend a robot instead of one of the best vacuum cleaners if you have LEGO-covered floors or lots of stairs – and if you have horribly hairy pets we'd suggest checking out our guide to the best robot vacuum cleaners for pet hair to vacuum up the hair left behind by your four-legged friends.
We don't test robot vacuum cleaners in labs; we test them in real homes, which are much more challenging and mean our tests are much more useful. We don't just test their cleaning effectiveness, as important as that is. We also test how well they find their way around, what setup if any we have to do, how well they avoid obstacles and whether they integrate with our other smart home tech such as our smart speakers.
The best robot vacuum 2023: tried and tested
Why you can trust TechRadar We spend hours testing every product or service we review, so you can be sure you're buying the best. Find out more about how we test.
The best robot vacuum you can buy
Specifications
Runtime:
up to 120 minutes
Bin size:
14oz / 0.4-liter
Reasons to buy
+
Mops and vacuums
+
Accurate room mapping
+
Easy setup and use
Reasons to avoid
-
Very expensive
-
Side brush flicks debris
-
Self-emptying bin is very noisy
The Roomba Combo J7 Plus comes with something iRobot calls the P.O.O.P. promise. It's short for Pet Owner Official Promise and it means that if this Roomba robot encounters pet waste and doesn't avoid it, they'll replace your entire robot.
It shouldn't come to that, however, because this iRobot has very effective obstacle detection and avoidance. We found that it vacuumed very well and mopped much better than many combination models, but we did have some problems with dry spillages such as oats: with those, the brush attachment threw them around rather than brushing them. up.
The Roomba works with all the key smart speakers and its app is both intelligent and easy to use. It maps your floorplan and enables you to create specific cleaning zones, and it's constantly checking and learning: it'll send you a notification if it thinks a particular space needs more attention.
The Roomba is mainly very quiet but the self-emptying feature is a loud 90dB, albeit only for ten to thirty seconds. And that's our only real niggle about an otherwise excellent robot vacuum and mopper; it's not the cheapest, though, so it's worth looking out for special offers and discounts.
Read our full iRobot Roomba Combo J7 plus review
The best budget robot vacuum
Specifications
Bin size:
20 oz / 0.6 liter
Reasons to buy
+
Most affordable robot vacuum we've tested
+
Good pick-up on hard floors
+
Slim design
Reasons to avoid
-
No app or voice control
-
Small capacity dust bin
If you're looking for a robot vacuum on a budget, the Eufy 11S is worth considering. It has a reasonable price and that price is often discounted, so you'll be hard pushed to find a rival that's such good value for money.
Affordable pricing doesn't mean corners have been cut, at least not when it comes to cleaning. When we tested this Eufy it picked up dry oats from a medium-pile carpet and a hard floor with ease, and finer dust made from flour and cookies was also no problem for it on a hard floor. Like most robot vacuums, though, it wasn't quite so impressive on carpets.
The Eufy's slim size means it has no problems cleaning under furniture with low clearance. However, that slimness means it has a smaller dust bin than many other models on the market.
The main difference between this Eufy and pricier robots – including ones from the same brand – is in the software. There's no app control or integration with smart speakers, and it doesn't take the same logical path around the home when cleaning as other more expensive Eufy models do. Sometimes it'll go in straight lines and sometimes seek out the edges of a room, while on occasion, it'll travel in circles, which means it may take slightly longer to clean the whole room or floor. We also found that it wasn't always great at moving around objects such as deep-pile rugs, piano pedals, and pet food bowls.
If you're looking for the ultimate in AI-powered cleaning this Eufy isn't it. But if you want a cheap, cheerful and very effective cleaner, it's hard to beat at this price.
Read our full Eufy RoboVac 11s review
A premium robot vacuum that expertly cleans corners
Specifications
Bin size:
14 oz / 0.4 liter
Reasons to buy
+
Good suction on hard floors
+
Cleans corners efficiently
+
Self-emptying
Reasons to avoid
-
Expensive but worth every penny
-
Dust bags have an ongoing cost
The iRobot Roomba S9+ is the best robot vacuum you can buy right now, so why have we put it at number three? That's because it's also one of the most expensive ones, with a price that will put it out of reach for many. If you can afford it, however, it's exceptionally good.
We found the S9+ to be very simple to set up and use, and it impressed us when it came to sucking everything from fine dust and biscuit crumbs to cereal on hard floors. It has strong suction but its pick-up on carpets wasn't quite as good as it is on much less challenging hard floors. That's not unique to robot vacuums, though: our cordless stick vacuum also struggles with the same deep pile pick-up.
The Roomba S9+ is self-emptying and deposits the debris from each clean into the 14.9oz / 440ml replaceable dust bag in the charging and emptying station - meaning you won't have to empty the robot vacuum regularly. Instead, you'll get an alert on the app when it needs replacing, and the vacuum offers integration with Alexa and Google Assistant. It's not the cheapest robovac you can buy, but we think it's the best.
Read our full iRobot Roomba S9 Plus review
Particularly good at washing hard floors as well as vacuuming
Specifications
Bin size:
15.2 oz / 0.45 liter
Reasons to buy
+
Can mop as well as vacuum
+
Powerful suction
+
Simple to use
Reasons to avoid
-
Small-capacity dustbin
-
Can't save maps for future cleans
If you love the idea of a robot vacuum that can mop and vacuum but don't want to spend a fortune, this hybrid floor cleaner from Eufy is well worth considering. At just under half the price of the Ecovacs Robovacs robe-mops, and often discounted, this is an affordable way to get a good hybrid robot cleaner.
During our testing we found that the Eufy G30 Hybrid collected fine dust, cookie crumbs, and larger debris – including cereal – with ease, even on the lowest power setting from hard floors. Like most robot vacuums carpets were more challenging and it struggled to lift tramped-down dirt. Its mopping performance was very impressive, although because it's a relatively small unit its water tank, like its dust canister, are comparatively small. That means more frequent emptying of both, but we think that's a small price to pay considering the significantly lower sticker price of this robot.
As with other affordable Eufys, the firm hasn't cut corners when it comes to cleaning but you can see where the savings have been made when it comes to its software: while the cleaner takes a methodical path backwards and forwards through the room, mapping it as it goes, you can't save that mapping for future cleans: for this robot vacuum, every day is like Groundhog Day.
Read our full Eufy RoboVac G30 Hybrid review
The best robot vacuum for pet hair
Specifications
Bin size:
14.9oz / 0.4 liter
Reasons to buy
+
Daily cleans keep dust at bay
+
Smart navigation
+
Self-emptying
Reasons to avoid
-
Sits at the expensive end of the market
-
Dust bags have an on-going cost
As much as we love our four-legged pals, we don't love cleaning up their hair or the messes they make. So we really like this Roomba, which excels at cleaning up after your pets.
At heart it's very similar to the Roomba S9, with the same mapping technology and Alexa and Google Assistant integration. It uses the same high capacity dust bags, which typically need replaced every 30 days, and you can buy it without the self-emptying base (that version is the i7 without the plus) if you want to keep the price down a bit.
We wouldn't recommend cutting that corner if you have hairy or shaggy dogs, however: the reason we think this is such a good choice for pet owners is because its automatic emptying solves one of the big problems of vacuuming up after dogs, which is the sheer amount of hair they manage to shed. Our greyhound isn't exactly hairy, yet somehow she seems to shed her own body weight in fur every couple of days so we're constantly vacuuming it up and traipsing to the bin. This Roomba does that for you. The use of bags also helps reduce the presence of dog dander and other potential irritants, which is handy if like us you have family members who are allergic to it.
This Roomba doesn't quite match the suction power of its more expensive siblings, and in our tests we found that we tended to get the best results when we activated the dual-pass feature, which retraces its steps to vacuum an area twice. That's particularly handy for pet hair, which can be tricky to catch in a single sweep. At around 65dB it's nice and quiet, although the self-emptying system is much louder at around 82dB for the ten to thirty seconds it takes to complete.
Read our full iRobot Roomba i7+ review
The best robot vacuum for allergy sufferers
Specifications
Bin size:
24.6 oz / 0.7 liter
Reasons to buy
+
Built-in HEPA filter
+
Good pick-up on carpets and hard floors
+
Long battery life
Reasons to avoid
-
Climbs onto low furniture and ledges
-
Multiple map features in app could be better
If you struggle with allergies, the Neato D10 is worth considering. It delivers the best suction of any robot vacuum in the Neato range and it's one of the few robovacs with a built-in HEPA filter, which according to Neato traps and captures 99.97% of allergens as small as 0.3 microns. Unfortunately when you empty it, some of that dust flies back into the air.
During our testing we found that the D10 offered reasonably good pick-up on carpets and excellent performance on hard floors. The battery provided up to 300 minutes of runtime on the lowest suction setting. However, despite its D-shaped design, which Neato says is suitable for edges and corners of rooms, we found it struggled to collect all of the debris from the corners and crevices of the baseboards in our home.
We also found the robot vacuum tended to try and climb up low-lying furniture, while the customization of maps in the app wasn't as robust as we'd have liked. That said, it's still a great performing robot vacuum – although if you can live with slightly lower power, the same firm's cheaper D8 and D9 are very good too.
Read our full Neato D10 review
The best hybrid robot vacuum with AI
Specifications
Runtime:
up to 210 minutes
Bin Size:
101 oz / 3 liter
Reasons to buy
+
Automatically detects the change in floor type
+
Empties itself after every use
+
Onboard camera
+
Easy to use app
Reasons to avoid
-
Super-loud when emptying
-
Not so great at cleaning spillages on hard floors
The Dreametech L10s Ultra is a high-end, high spec robot vacuum and mop with an appropriately high price tag. It has 5,300Pa of suction power, self-emptying, AI with an RGB camera and "3D structured light" to quickly map your home, a range of programmable cleaning strategies and automatic path generation based on the kind of flooring, room and obstacles it sees. On paper at least it's pretty spectacular.
So how does this tech actually work in the real world? During our months-long testing we found that it was fantastic at removing daily dust and crumbs from the deep-pile rugs, and lightly mopping the tiled kitchen floor. However, spillages on the tiled floor, or larger debris such as cereal, were more of a problem: the latter was often moved about rather than picked up. We also found that the suction was too much for some lightweight rugs.
It's an impressive device with excellent navigation, but it's louder in operation than the equivalent Roomba and cleaning performance isn't up there with the best vacuums. We'd definitely recommend you check out the equivalent iRobots because at this price there's some seriously capable competition.
Read our full Dreametech L10s Ultra review
A quiet robot vacuum cleaner which is particularly good at mopping
Reasons to buy
+
Quiet operation
+
Mop is self-cleaning
+
Good size water tank
Reasons to avoid
-
Docking station could be smaller
-
App isn't as detailed as we'd like
-
Mopping is most effective in center of the room
Yeedi is a newcomer to the world of robot vacuums and its 3-in-1 device impressed us with its ability to mop efficiently with rotation mop heads that self-clean every ten minutes. It was also good at tackling debris on our floors, though it's much more effective at cleaning central areas than it is at getting close to the baseboards.
Limitations in the app mean the Yeedi Mop Station Pro is best placed in a single room that requires more cleaning than you're up for doing manually. This is because you can only store one floor plan, and because of the bulk of the appliance's docking station.
This isn't the smartest robot cleaner in this guide. However, it still deserves its place here due to its impressive mopping technology, effective vacuuming, self-sufficiency, and relatively affordable price tag. It also runs quietly, which is a plus.
Read our full Yeedi Mop Station Pro review
Perfect for those that want a self-emptying robot vacuum
Specifications
Bin Size:
14.2oz / 0.42 liter
Reasons to buy
+
Can vacuum as well as mop
+
Auto emptying
+
Intelligent floor mapping
Reasons to avoid
-
No spot cleaning option
-
Prone to getting stuck
The Ecovacs Deebot Ozmo N8+ is relatively affordable for an auto-emptying robot vacuum that can also mop, and it can detect carpet when mopping to ensure that your rugs and carpets don't end up soaked.
Key features on this model include advanced laser navigation and mapping – so it knows which way to go without bumping into obstacles – and an Auto-Empty Station that cleans its onboard 14.2oz / 420ml dust box for you into a disposable 0.5 gallon / 2.5-liter dust bag. This means that not only is there no need to keep emptying the dust box, you may only need to think about emptying the bag once a month or so. There's also an 8.1oz/240ml water reservoir and a clip-on mopping pad.
Suction power is good and mopping performance is decent too, but we did encounter some navigation and obstacle avoidance issues. Despite having laser detection for objects, the Deebot Ozmo N8 Plus became stuck a few times – on piano pedals, between the legs of a dining chair, and on a rug – and repeatedly banged into pet food bowls. Once the floors were mapped, we also noticed that it didn't go over the same area twice, even though some dust was left behind.
We also found that the quoted battery life was a lot more ambitious than we ever managed: Ecovacs said up to 110 minutes of working time, but we were close to half battery after 29. However, we did find that it recharged more quickly than the manufacturer claimed.
This isn't the best robot vacuum and mopper, but it's very good value when you consider the range of features it includes. Provided most of your floors are hard ones it's a very good option.
Read our full Ecovacs Deebot Ozmo N8+ review
How we test robot vacuums
To identify the best robot vacuums, we put models from big brands such as Shark, Dyson, and Roomba to the test and smaller names, including Eufy and Roborock. We evaluate the dirt pick-up of each model covering fine dust and cookie crumbs, along with larger particles, including cereal, while also looking at whether its pick-up on edges and crevices is as good as on large surface areas.
As well as assessing how effectively the robot vacuums clean floors, we also compare how easily they maneuver on the carpet and hard floors, as well as whether the robovac takes a logical path around a home or cleans in a random pattern means you could easily miss areas. We also looked for robot vacuums that can learn the layout of your home, meaning they can be dispatched to clean a particular room or space in just a few taps.
We rate each robot vacuum on how easy it was to empty, how loud it was in use, and how long the battery lasted between charges.
How to choose the best robot vacuum
There are several aspects you should consider when choosing the best robot vacuum cleaner for you.
As well as deciding whether you want a robovac that just vacuums or one that mops, it's also important to consider battery life, as nobody wants a robot vacuum that runs out of power halfway through cleaning your home. Similarly, look for robot vacuums that have large dust canisters or those that empty their dust bins, meaning it really can be left to clean your floors unaided.
Some robot vacuums take a methodical path across your floors, ensuring the vacuuming process is quick and efficient. However, these tend to be more expensive than robot vacuums that employ a random route when cleaning your floors.
Also, look for a smart mapping feature that ensures the robot vacuum learns the layout of your home and can clean specific rooms or areas at the touch of a button, and those that allow you to set no-go areas that the robot vacuum won't even attempt to clean - ideal if you have teenagers, which leave their clothes all over their bedroom floor.
Are robot vacuums worth it?
In short, yes. Robot vacuums can be more expensive than upright or cordless vacuums. Still, you're paying for the added convenience of not having to do the vacuuming yourself and worry about how often you should vacuum. Robot vacuums are an excellent solution for busy people who don't have time to put the vacuum around. Still, they offer a good alternative for those with mobility issues because all you need to do is switch them on.
Many robot vacuums cope well with hardwood floors and carpeted areas, but if your home has many staircases, you'll need an additional vacuum to clean the stairs. With many robot vacuums suitable for programming from your phone, you'll be able to switch these devices on when you're out and about and come home to clean floors.
How much does a robot vacuum cost?
Robot vacuum cleaners can cost anything from between $200 / £150 for models such as the Eufy RoboVac 11S to well over $1000 / £1000 for models such as the iRobot Roomba S9+.
How much you spend depends on your budget and your must-haves in a robot vacuum cleaner. As a rule of thumb, the more features and functions a robot has, the more expensive it will be. This doesn't mean that the performance you are getting with a robot vacuum will be any less, though.
Do robot vacuums work on pet hair?
Like other types of vacuums, many of the best robot vacuums on this list and other models we've tested are effective at collecting pet hair, fine dust, and larger debris from floors.
Designs that offer a Boost or Turbo mode are ideal if you have thick-pile carpets or rugs as they ensure you can temporarily increase the suction power, ensuring no fur remains after cleaning.
The best models to choose are ones that have rubber brushes that are free from bristles, so the pet hair doesn't get trapped around them. Although that's not to say robot vacuums with bristled brush bars aren't as effective at collecting the hair. If you choose one of these, look for a design with a tool to help remove pet (or human) hair that's got tangled to make your life easier.
Can a robot vacuum replace a normal vacuum?
Robot vacuums can offer a very impressive clean, even on thick carpets, making them an excellent alternative to upright or other vacuums. They'll be more convenient too as you can set them to work when you're busy doing other things. In addition, the dust cups on robot vacuums are often smaller than you'd expect to find on a canister or an upright vacuum cleaner.
While robot vacuums don't have crevice tools that work well down the side of your sofa or stairs, these machines usually have small brushes on the outside of their shells. The brushes do an excellent job of getting close to baseboards and ensuring that any crumbs or dirt on hard floors don't escape the vacuum's suction. However, as of yet, they can't clean the stairs.
Read more on this subject by reading can a robot vacuum replace your existing vacuum cleaner?
How do robot vacuums work?
Robot vacuums have a series of brushes on the underside of the machine that work together to collect dirt and dust that they come in contact with. The dirt is then sucked into the dust cup, which is fitted into the vacuum's body. Most are equipped with smaller brushes that extend past the circumference of the vacuum, and the purpose of these is to reach dirt that's settled against baseboards or in awkward places.
More advanced robot vacuums have lasers on the front of the machine and some on the underside of the device too. These lasers detect where furniture, objects, and edges are in your home, helping avoid bumps, and cliff detection prevents the machine from falling down the stairs. Read our article on how do robot vacuums work to find out more.
What is the best robot vacuum?
After reviewing all ten robot vacuum cleaners in this guide, our number one is the iRobot Roomba S9+. It impressed us during testing with epic suction on hard floors and a good pick-up on the carpet, although we felt that it could have done better at this - maybe.
The iRobot Roomba S9+ is self-emptying when it reaches a certain level in its bin. The debris is captured in a 14.9oz / 440ml replaceable dust bag in the charging and emptying station. This makes it an awesome choice for those who suffer from allergies because all the dust is contained, and there is no fear of emptying any of it back out again (by accident) if you open it. Alerts when the bag needs a change and integration with Alexa and Google Assistant are a sweetener to an already excellent robot vacuum.
Sign up to receive daily breaking news, reviews, opinion, analysis, deals and more from the world of tech.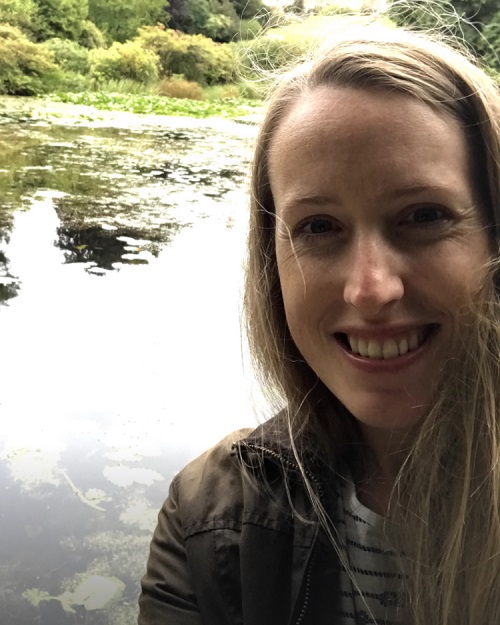 Jennifer Oksien is TechRadar's Homes Editor. Jennifer (Jenny) has over a decade of experience as a digital product writer specialising in appliances, smart tech and mattresses for some of the UKs leading retailers and magazine titles such as Real Homes, Ideal Home and Livingetc. Generally, you'll find her watching the latest Netflix series, digging around in the garden or attempting to make a cake that is edible.