Today's best vacuum cleaners really suck, and we mean that as a compliment. They're smarter, more powerful and quieter than ever – and they can make your life better because in addition to domestic dust and dirt they can also take care of pet hair, allergens, and pet litter. That means they're also a big help if you or someone in your household has allergies.
The hard part is choosing one, because there's more variety than ever before. In addition to upright vacuums you can get incredible power in a cordless cleaner too. Some can convert Transformers-style into handhelds, and others have clever features to make cleaning even easier and quicker. And don't forget the robots, which can clean your home while you do something more fun instead.
We've tested the best vacuum cleaners in our homes to see how well they perform in the real world, and we've tested all kinds of models from big-name brands like Miele and Dyson to lesser known names like Roidmi and Shark. We didn't just look at cleaning power. We also tested them to see how comfortable they are, how heavy they are and whether they could reach dust that other cleaners couldn't.
That means we can confidently tell you that the vacuums you see here are the best vacuums of every kind and for every kind of home. But if you have a specific kind of cleaner in mind, we have detailed guides covering just that category – so we have a guide to the best robot vacuums and a guide to the best cordless vacuums too. And for specific manufacturers we also track promo codes, so don't forget to check any Shark promo codes or Dyson promo codes available if you're looking to buy from one of these brands.
Let's find the best vacuum cleaner for you.
The best vacuum cleaner 2023: tried and tested
Why you can trust TechRadar We spend hours testing every product or service we review, so you can be sure you're buying the best. Find out more about how we test.
The Shark Stratos Cordless with Clean Sense IQ IZ862H is the new best choice in the Shark cordless vacuum lineup thanks to its Clean Sense IQ technology, which automatically adjusts the suction to pick up dirt and debris that you may not be able to see, and tells you when the floor is clean.
In our testing we were greatly impressed with the suction capabilities, especially the vacuum's ability to remove hair from our couch when used in handheld and Boost mode. The MultiFLEX wand makes it easy to vacuum under furniture, and the flexible rotating head proved effective at picking up dirt in corners and around award pieces of furniture such as chairs.
The Stratos is reasonably priced for a high-performance cordless vacuum, and it's more affordable than some models with similar dust-detection technology like the Dyson V15 Detect. While the dust brush attachment isn't the best at picking up dust, it's a minor drawback that it's easy to overlook.
Read our full Shark Stratos Cordless with Clean Sense IQ IZ862H review
The Roidmi R10 doesn't pack the suction punch of our top dust buster, but it comes in at fraction of the price, making it our pick for the best affordable vacuum cleaner.
We were impressed with its dust pick-up on hard floors, but it struggled to deep clean carpet. Similarly, its 40-minute runtime is no match for the Dyson V15 Detect. However, the R10 excels noise-wise too, as even though its decibel levels are similar to other cordless vacuums, its softer tone feels less intrusive, and you can chat while cleaning without having to shout.
Previously called the Roidmi S1E, we found it lightweight, and easy to use in both stick cleaner or handheld mode. It also comes with a good selection of tools, including a motorized mattress brush to make upholstery cleaning easy, making it a great everyday floorcare option for those on a budget.
Read our full Roidmi R10 cordless vacuum cleaner review
Dyson's latest cordless vacuum cleaner really is its most impressive yet. It's more powerful and cleans even better on all surfaces, yet still lasts up to 60 minutes between charges - the same battery life offered by its predecessor, the Dyson V11, which has the same price tag.
However, in our review, we felt like the vacuum really stands out thanks to a built-in laser that shines a light (a green one in fact) on microscopic dust that's not visible to the human eye on hard floors. It also comes with an LCD screen that displays the remaining runtime, and when used on Auto mode conserves the battery by adjusting the suction power to suit the floor type and the amount of dust automatically.
While we found the V15 Detect Absolute noisy when used on full power, it has an average-sized dust canister, and is certainly pricey, but we think it's worth the money if you want a top-of-the-range vacuum cleaner.
Read our full review: Dyson V15 Detect Absolute
If you prefer to outsource your floor cleaning completely, this really is the best robot vacuum cleaner you can buy right now.
On test, the S9+ made light work of collecting everything from fine dust and biscuit crumbs to cereal on hard floors, although its pick-up on carpets wasn't quite as thorough. It's self-emptying, which means less maintenance and also has five angled arms on its brush to really get into corners and along walls.
However, as the robot vacuum deposits its debris into replaceable dust bags, there is an on-going cost with this robovac. That's on-top of its eye-wateringly expensive price tag - it's the most expensive robot vacuum we've tested to date.
Read our full iRobot Roomba S9+ review
This bagged, corded cylinder vacuum cleaner is a DIYer's best friend. No matter how much mess has been created, and regardless of (pretty much) what that mess is, it's no match for the Numatic Henry HVR160.
It was reviewed in a home that was going through various stages of renovation, whilst also being lived in by a young family. From vacuuming-up flour and sugar, to an accidently broken glass and then to tackling small chunks of rubble left over from an internal wall removal, we found that this canister vacuum cleaner was a really valuable addition to the home. We also learnt that the long, 2.5 meter hose could attach to either the crevice, dusting or brush and mattress tool, and reach up into the higher areas and / or get into some awkward spots.
All the debris was contained in a six litre Hepaflo bag which we found didn't fill up for a good number of weeks. To remove the bag, the top of the Numatic Henry HVR160 could be easily unclipped. No dust bunnies or debris escaped in the removal process which was a huge relief to our reviewer.
Being a bagged cylinder vacuum cleaner isn't for everyone because of the on going cost. And although the hose is great for reaching into other spots around the home, it does make storage a bit tricky - especially in compact storage rooms. We also found that cleaning the stairs was a challenge due to the size and weight of the Numatic Henry HVR160 but, if you don't have stairs, this is one thing that you don't need to worry about.
This cylinder vacuum has a worthy spot in this guide for so many reasons. Shark is a renowned brand of vacuum cleaner which rivals Dyson with it's cordless range, whilst offering something different with the corded vacuums. Because it's a Shark it is packed with familiar features such as a flexible wand and an anti hair wrap brush roll - things which are always useful to have on a vacuum cleaner.
Performance wise we found that pick-up and manoeuvrability was good on the floors, and equally as impressive reaching overhead and on upholstery. The 1.9 quart/ 1.6 litre dust cup capacity is a large size which we feel will suit large homes or indeed, homes with pets, very well.
However the wand hose make this a bulky vacuum cleaner to store. We also found that the wand can be cumbersome when cleaning overhead and unlike some other Shark vacuum cleaners, the brushroll can't be switched off.
Read our full Shark Bagless Cylinder Pet Vacuum CZ250UKT review
For those seeking an upright vacuum that doesn't run on battery power, this Dyson model is the best you can buy right now. It's a little older than many designs in this list - having been released in 2017, but this is because in 2018 Dyson said it had no plans to launch any more corded vacuums due to concentrating on the cordless market.
On test, it proved to be extremely effective at sucking up the surface and ground-in dust from carpets and hard floors, while the 1.8-liter dust canister is the largest on any of the vacuums in this list.
We were also impressed by the extension tube, as it reached the top of a flight of 13 stairs, meaning you don't need to carry the heavy floor cleaning appliance to clean the steps in your home.
However, it is a bulky appliance meaning it may be a problem to store. We were also disappointed there were no LEDs on the floor cleaning head - a feature offered by some vacuums in this list - which makes it easier when cleaning in dark spaces under furniture.
Read our full: Dyson Ball Animal 2 review
The Miele Triflex HX2 Pro is the brand's most powerful vacuum cleaner. It's a solid bit of kit, being easy to manoeuvre and offering the ability to detect when you transition from carpet to hard floor. However, the small dust canister and short battery life cloud what is otherwise a superb cordless vacuum cleaner.
As you'd expect from Miele this is exceptionally well made and feels like it'll last for decades. Which sadly is more than we can say for the battery: we ran out of power before we completed a full clean of our home, so we were glad for the included second battery.
Battery life aside this is a very powerful and capable cleaner, and the automatic floor detection is useful and works very well. It's a little pricey compared to some rivals but it's a premium product and Miele tests all its products with the equivalent of 20 years of intensive use, so it's built tough and should last forever.
Read our full Miele Triflex HX2 review
If you've got a bigger home, a larger dust canister is a necessity if you want to ensure your floor cleaning session isn't interrupted, and thankfully the Dyson V11 outsize offers just this. At 1.9-liters it can hold 150% more debris than the Dyson V15 Detect Absolute (above), and the wider-than-usual cleaning head, means you'll be able to vacuum your floors quicker than ever too.
On test, it offered powerful suction that whipped away discarded biscuit crumbs, ground-in dirt, and even cereal and cat biscuits, almost instantly. However, we found the larger size made the vacuum cumbersome to use in handheld mode.
Performance is top-notch but it's also the most expensive vacuum we've tested, putting it out of reach of some.
Read our full Dyson V11 Outsize review
If you're looking for a compact vacuum that you can grab quickly to clean up the odd spillage straight away, the Shark WandVac is the best stick vacuum for the job.
Relatively lightweight and simplistic, the Shark WandVac can be used as a stick vacuum or in handheld mode. In our review, we found it extremely easy to empty, too - although with a smaller than usual dust canister, you'll find yourself having to do this often.
The vacuum cleaner performed better at sucking up fine dust, but when we tried to pick up large debris it did take a few sweeps back and forth to scoop up all of the mess. The Shark WandVac is loud in use and the runtime is around a quarter of that offered by rival cordless cleaners.
Read our full Shark WandVac review
How we test vacuum cleaners
To find the best vacuum cleaner, we've assessed how well each model collects everything from fine dust and dirt to larger debris such as cookie crumbs and cereal. As well as evaluating how well floors are cleaned, we've also compared how easy the vacuum cleaners are to maneuver on carpet and hard floors, as well as whether fust pick up is evenly distributed across the cleaning head, or concentrated in one area.
We rated each design on how durable it is, as well as simplicity of emptying, how loud it is during use and how long the battery lasts - if it has one. For each model we wanted to know whether it was easy to convert into other modes; such as a handheld vac, the useful tools and accessories it came with to clean edges or remove pet hair, and that it didn't require reading a thick instruction manual before use.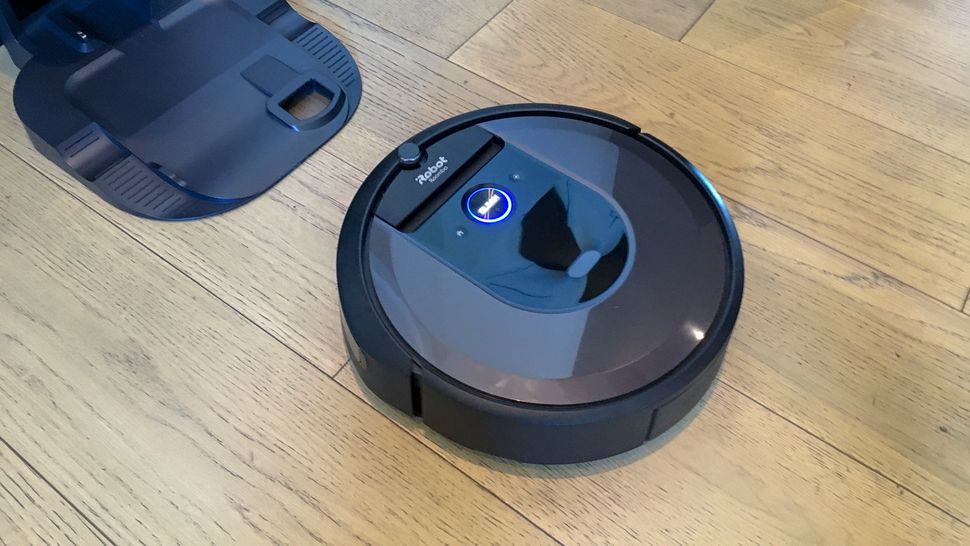 Best vacuum cleaner FAQs
What to consider when buying a vacuum cleaner
As we've mentioned already, knowing which type of vacuum to choose can end up leaving you confused. However, considering the type of property you have will help you decide.
These days, cordless vacuums are some of the most powerful vacuums when it comes to suction and they ensure you're not restricted by the length of the wire. However they can also be some of the most expensive too. Check how long the battery will last between charges, and whether the battery is swappable, so you can simply replace it and carry on vacuuming, rather than the floor cleaner being out of action completely while it recharges.
Corded vacuums are often more affordable than cordless models, and many have wider floor headers, which can ensure vacuuming is a much quicker task. Although if you have nooks and crannies the vacuum may not be able to reach them. For those with stairs, consider models with extra-long hoses so you can clean the stairs without moving the vacuum.
Robot vacuums are good for regular cleans, however with suction that can't match the best cordless vacuums they're not suitable for a deep clean, and struggle to suck up dust embedded in carpets.
Households with pets will need a vacuum that can handle pet hair and if you want to use it to clean more than just floors, you'll need one that converts to a handheld cleaner and comes with plenty of useful attachments.
And if you have hard floors, look for a vacuum cleaner that comes with a dedicated cleaner head, which has a softer brush roll to ensure the flooring isn't damaged when vacuuming.
Whichever style you select, consider whether the dust canister is large enough to clean all of the floors in your home, without needing to stop and be emptied half way through.
Is Shark better than Dyson?
Shark and Dyson are two of the biggest names dominating the floor care market right now, so if you're considering kitting your home out with a powerful new vacuum, it makes sense to opt for one of these brands. But which is best?
In a nutshell, Dyson vacuums are more expensive but this ensures you get a vacuum cleaner that's extremely powerful but still lightweight and easy to maneuver around your home. Dyson vacuums are stuffed with cutting edge technology too, from lasers that highlight hidden dust to innovative floor heads that can be moved in any direction. If you prefer a cordless model, they also come with long-lasting batteries too.
Shark's vacuum cleaners are more affordable than Dyson's offering, but they can still match the stalwart when it comes to suction power. To keep the price tag low, Shark models are not as sleek and stylish as Dyson's, and they're often heavier too, but they do come with useful technology such as the ability to stop hair getting tangled around the brush air, and flexible wands to ensure you can clean in hard to reach places.
Shark vacuums tend to have larger dust canisters than most of Dyson's models, but the battery doesn't last as long. So are they better? It very much depends on the layout of your home and your budget. Read our Shark vs Dyson article for a more in-depth look at the two floor-cleaning brands.
How often should you vacuum?
"When the floor looks dirty" I hear you cry, but to keep your home allergen-free and your floors as clean as possible, you'll need to vacuum more regularly than this.
We recommend vacuuming most floors once a week while increasing this to twice a week in high-traffic areas such as hallways and doorways. Especially, if you have carpet, as the longer dust is left, the more it becomes embedded in the fibres making it hard to thoroughly clean.
While this may seem like a lot, vacuuming this regularly will ensure there is less dust to suck up each time, making cleaning your floors a quicker process.
For more on this, head to our full feature on how often should you vacuum?