The best upright vacuum 2023: for regular deep-cleans
Best
Contributions from
last updated
They all have impressive suction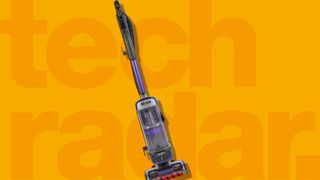 (Image credit: Future)
If you want a powerful vacuum cleaner then you'll need the best upright vacuum cleaner that you can find. Their suction can challenge even the toughest dirt, dust and debris and, along with a sizeable canister, means that you'll have fewer interruptions to get the job done quickly as well as efficiently.
In the early days of vacuums, if you wanted a new vacuum cleaner you would have found that your choice was Hoover, Hoover or Hoover – and many people still call vacuums "hoovers". But while Hoover still makes some of the best vacuum cleaners, rival firms have also really pushed forward with clever technology to make their cleaners faster, more powerful and more efficient. That means there's more choice than ever, with excellent models from big brands such as Dyson, Miele, Shark, Beko, and more. Whether you want to splurge or get something more affordable, there's something out there that's perfect for you.
We've spent many hours testing upright vacuum cleaners - more are on their way - and our guide below features our top picks for every kind of home and every kind of budget. The factors we've measured the upright vacs against include price, design and performance to ensure that you hone in on the most suitable make and model for your needs. To make the most of your investment, we've also put together some useful guides to help you make the most of your new appliance: check out 'how to vacuum' and 'how to clean a vacuum'.
Best upright vacuums 2023: tried and tested by us
Why you can trust TechRadar We spend hours testing every product or service we review, so you can be sure you're buying the best. Find out more about how we test.
This is the best upright you can buy in 2023
Specifications
Power supply:
Corded / mains
Bin size:
0.3 gallon / 1.3 liter
Cord length:
26ft / 8-metre
Reasons to buy
+
Good size capacity
+
Easily transforms into a portable vacuum
+
Love the anti-odor technology
Reasons to avoid
-
Heavy to move around
-
Dust, dirt and debris gets wedged in bin
-
Cord length could (always) do with being longer
This is without a doubt the best upright vacuum you can buy. It's known as the Shark Stratos Upright Vacuum in the US and Shark Stratos Anti Hair Wrap Plus Anti-Odour Upright Vacuum [NZ860UK] in the UK. It has taken all the best features of a Shark vacuum and wrapped it all up with even more features that we didn't even realise we needed.
It boasts a Duo Clean floorhead with a Self-Cleaning Brushroll (US) / Anti Hair Wrap Plus (UK) to deliver a fantastic hair pick-up. Our reviewer found that this was her favorite feature by far, as well as the anti-odor technology that left her home smelling lovely and fresh after a vacuum. The use of Powered Lift-Away also came in handy on test which transformed the upright vacuum into a more portable handheld, making it so much easier to clean the stairs and under furniture.
However, as an upright the Shark Stratos is heavy and less nimble to move around than a cordless vacuum. And although the large bin capacity is helpful for cleaning an entire house, debris does get wedged towards the top of the bin when it gets full.
Read our full Shark Stratos Upright Vacuum review
Best upright vacuum for budgets (UK ONLY)
Specifications
Power supply:
Mains / corded
Bin size:
0.34 gallon / 1.4 liter
Cord length:
30 ft / 8 meter
Reasons to buy
+
Anti-Twist brush bar is a dream
+
Incredible suction across carpets and hard floors
+
Helpfully long cable
Reasons to avoid
-
Heavy
-
Bin pulls away when its handle is used to lift the vac
-
It's loud, even as a portable vacuum cleaner
We attended the official launch of the Hoover HL5 in fall 2022. It was one of two upright vacuum cleaners being launched; this one and the pet version. The only difference between the two in terms of spec is that the pet version comes with the addition of a motorized pet tool. If looks are important to you, the Pets edition is available in a yellow/blue colorway, whereas this Homes edition is in a grey/red.
Performance-wise there's no difference between the two. The Hoover HL5 undercuts it's main rival by almost £100. It comes fully loaded with the tech spec we know and love from other brands, and it's no surprise that the consumer research identified the same things we would expect to see in a vacuum cleaner. It comes with an Anti-Twist brush bar which genuinely didn't get any hair wrapped around it; a generous 1.4-liter bin and the ability to transform into a more portable vacuum for reaching under furniture.
We found that the Hoover HL5 is loud, however, after we measured between 78dB - 82dB, from using the wand in portable mode to using the motorized floor head on the floor, using our decibel reader on our phones. It is also mighty heavy and the bin had a tendency to lift off when we tried to lug the upright vacuum up the stairs.
Read our full Hoover HL5 Push&Lift Upright Vacuum Cleaner review
The best premium upright vacuum
Specifications
Bin size:
0.1 gallon / 0.5 liter
Reasons to buy
+
Solid, versatile design
+
Intelligently detects floor type
+
Really lightweight
Reasons to avoid
-
Small dust canister
-
Hair gets wrapped around the brush bar
-
One battery is insufficient to complete a clean
This is Miele's most powerful vacuum cleaner. It boasts some fine-tuned spec over it's predecessor - Miele HX1 Cat&Dog - with a Digital Efficiency Motor, longer battery runtime and being an overall lighter piece of kit, so it gets our vote for the best premium upright vacuum.
During our tests we found that it was really easy to manoeuvre around the home, across across floor surfaces and reaching higher up. The most impressive design feature for us was the patented 3-in-1 design, meaning that we could configure the HX2 to use as a cordless stick, cordless handled and cordless upright vacuum cleaner. Switching between these modes was really simple because it was just a matter of repositioning the main power unit (home to the motor, rechargeable battery and dust box).
Dirt, dust and debris pick up was also really good, with the extra-wide floorhead covering more floor space with each pass. The small 0.1 gallon / 0.5 liter bin interrupted a clean of a 3-bed house to empty far too often, though, and we were lucky to get 28 minutes out of one battery set on the lowest power setting per-clean. It also carries a heavy price tag (hence its position on our list) but it could be an investment you're willing to make.
Read our full Miele Triflex HX2 Pro review
An older model which is still one of the best uprights for hair pick-up
Specifications
Bin size:
0.34 gallon / 1.3 liter
Cord length:
30 ft / 8 meter
Reasons to buy
+
Good dust pick up
+
Lift-Away design
+
Anti Hair Wrap technology
Reasons to avoid
-
Bulky
-
Only one suction level
This upright vacuum from cult brand Shark, known as the Shark Apex Upright Vacuum with powered Lift-Away, Duo-Clean, and Self-Cleaning Brushroll in the US, is ideal if you end up sucking up lots of hair when cleaning your floors because it won't get in a tangle. It's our former #1 but it has held this position for over a year, and since then newer tech has swept in to claim it's position - although we still think that it is one of the best uprights, so we've merely slid it down our list
During testing, the vacuum made light work of collecting fine dust and larger debris, including cereal from carpets and hard floors. It also converts into a portable vacuum simply by lifting out the main body to ensure you can easily clean stairs, upholstery, and up-high. We also found it glided well on both short-pile carpet and hard floors.
However, our reviewer was disappointed there was only one power level, as she'd like to have been able to adjust the suction force, particularly on deep pile carpets, as you may find the vacuum hard to manoeuvre. It's also a bulky appliance, which may cause storage issues for some.
Read our full Shark Anti Hair Wrap Upright Vacuum Cleaner with Powered Lift-Away NZ850UK review
Best Dyson upright vacuum cleaner
Specifications
Cord length:
30 ft / 8 meter
Reasons to buy
+
Powerful suction
+
Large dust canister
+
Glides well on carpet and hard floor
Reasons to avoid
-
No LEDs on the floor cleaning head
-
Heavy and bulky
Dyson revealed in 2018 that it was concentrating on cordless stick vacuums and had no plans to unveil any new corded models. So while the Dyson Ball Animal 2 may be a few years old now, we still think that it is one of the best upright vacuum you can buy if you're looking for a larger dust canister and wider floor cleaning head.
During testing, it was as effective as the Dyson V15 Detect when it came to collecting dust and debris from our floors - it even sucked up an impressive amount of ground-in dirt from our carpets, ensuring they were thoroughly cleaned. In addition, the 0.48 gallon / 1.8-liter dust canister is the largest on an upright vacuum we've tested, and the extension tube reached the top of a flight of 13 stairs, so you won't need to worry about lifting the vacuum, which is one of the heaviest on the market.
We were disappointed there were no LEDs on the floor cleaning head - a feature offered by some vacuums on this list - making cleaning easier when cleaning in dark spaces under furniture. It's also bulky, meaning it may be a problem to store. That said, this is the best on the market right now when it comes to upright vacuums.
Read our full Dyson Ball Animal 2 review
How we test upright vacuums
To discover the best upright vacuums on the market, we assess how successfully each model collects a range of fine dust and debris from carpets and hard floors. This includes cookie crumbs, flour, and cereal. As well as evaluating how thoroughly floors are cleaned, we also judge how well the vacuum cleaners maneuver on carpet and hard floors and whether dust pick-up is evenly distributed across the width of the cleaning head or concentrated in one area.
We rate each model on how simple it is to empty the dust canister, how loud it is during use, and how durable it is. In addition, for those with batteries, we assess how long they last between charges, while for corded models, we evaluate the length of the power cord.
We also look at how easy it is to convert into a handheld or more portable cleaner, the valuable tools and accessories it comes with to clean edges or removes pet hair, and whether the instructions are clear and concise.
Best upright vacuum FAQs
What to consider when buying an upright vacuum
There's a range of upright models to choose from, which may leave you confused when selecting the right one for you. However, if you focus on these considerations, you'll quickly be able to identify the model that's best suited to you.
Start by deciding whether you want a corded or cordless upright vacuum. Those that rely on electrical sockets often have larger dust canisters and wide cleaning heads than cordless models, which means you can vacuum sessions will be completed quickly. However, they're also heavier than the best cordless vacuums, which may be a problem when punching one around your floors. In addition, depending on how long the cable is, you cannot reach certain parts of your home without unplugging the vacuum and moving it to a closer electrical socket.
If you've opted for a cordless upright vacuum cleaner, check how long the battery will last between charges and whether it's swappable. If the battery runs out of power mid-clean, you don't have to wait for the vacuum to recharge before you can carry on.
If you have hard floors, look for an upright vacuum with different floor modes, which see the brush roller switched off, so it doesn't damage the flooring, or for models that come with an additional cleaning head featuring a softer brush roll designed for this purpose.
Also, check the vacuum will be able to reach under furniture and in any tight spaces, you have in your home to ensure you're thoroughly cleaning your floors every time you push a vacuum around.
If you're still unsure, read our advice on which type of vacuum should you buy?
What's the difference between a stick and an upright vacuum?
With so many styles of vacuum to choose from, you may be left wondering exactly what the difference is between them - especially when it comes to stick and upright vacuums as they look very similar.
Upright vacuums tend to be larger and heavier than stick vacuums (a name they gained due to the long thin wand that connects the motor and dust canister and floor cleaning head), which are extremely compact and lightweight. However, upright vacuums have larger dust canisters and wider floor cleaning heads, so you'll be able to get through the chore of floor cleaning much quicker and with fewer interruptions than when using a stick vacuum.
Upright vacuums are also freestanding, so if you want to pause your floor cleaning session, perhaps you need to answer the door, or the telephone rings, then you can leave the vacuum in the middle of the floor, without worrying about leaning it somewhere. However, as they're larger they are harder to store.
The majority of stick vacuums (but not all) are powered by a rechargeable battery. This means that you do run the risk of running out of power mid-way through your floor cleaning session, depending upon how big your home is, whereas upright vacuums are mains-powered so you can vacuum for as long as you like.
Stick vacuums are also more versatile and can be converted into handheld cleaners by removing the wand and floor cleaning head. They usually ship with several attachments that can be used in handheld mode for cleaning everything from upholstery to crevices and hard-to-reach corners. Upright vacuums are only really suitable for floors, while the extension tube does enable you to clean in crevices and up high but it's far less flexible than a stick vacuum in handheld mode.
Are upright vacuums better than cylinder vacuums?
Traditionally, vacuum cleaners are wired and come in two styles; upright vacuums and cylinders, also referred to as canister vacuums, but which is better?
Canister vacuums are extremely compact, with the motor and dust bag contained in a tiny unit. This has a hose and floor cleaning head attached to it. Lighter and easy to maneuver around your home, cylinder vacuums make it far easier to clean flights of stairs. Still, the smaller size has a downside - it requires you to be hunched over when compact size means you'll be bent over far more than using an upright vacuum.
Meanwhile, Upright vacuums are bulkier and heavier, making them harder to push around your floors. As you'd expect given the name, the floor cleaning head is attached to a tall unit that holds the motor and dust canister or bag, with a handle usually at waist height or slightly above - so you can clean your floors without having to hunch over.
For a further in-depth look at how the two vacuum styles differ, read our comparison of canister vs upright vacuums.
How often should you vacuum?
How many times a week you need to vacuum your floors to keep them dust and allergen free is something that's been a concern since the first vacuum cleaners appeared on the market.
Is once a week really enough to keep your floors as clean as possible, or should you be vacuuming every couple of days? For those without one of the best robot vacuums on hand to help out, it's a hard question to answer.
We recommend vacuuming most floors once a week while increasing this to twice a week in high-traffic areas such as hallways and doorways. Especially if you have carpet, as the longer dust is left, the more it becomes embedded in the fibers making it hard to thoroughly clean.
While this may seem like a lot, vacuuming regularly will ensure there is less dust to suck up each time, making cleaning your floors quicker.
For more on this, head to our full feature on how often should you vacuum?
Sign up to receive daily breaking news, reviews, opinion, analysis, deals and more from the world of tech.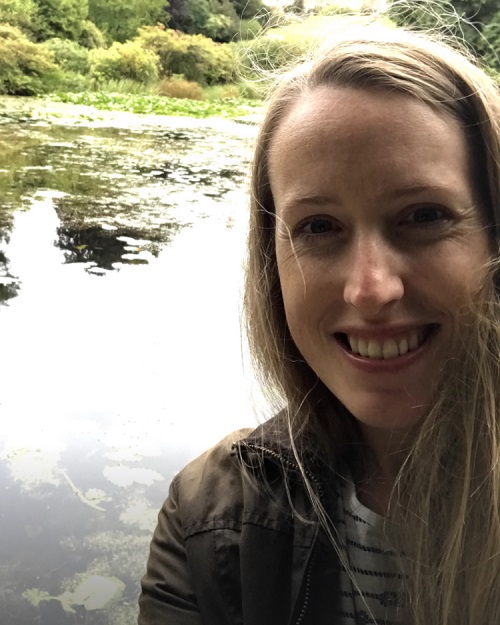 Jennifer Oksien is TechRadar's Homes Editor. Jennifer (Jenny) has over a decade of experience as a digital product writer specialising in appliances, smart tech and mattresses for some of the UKs leading retailers and magazine titles such as Real Homes, Ideal Home and Livingetc. Generally, you'll find her watching the latest Netflix series, digging around in the garden or attempting to make a cake that is edible.