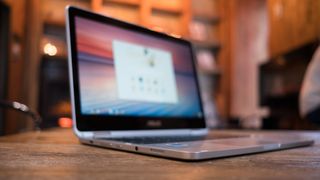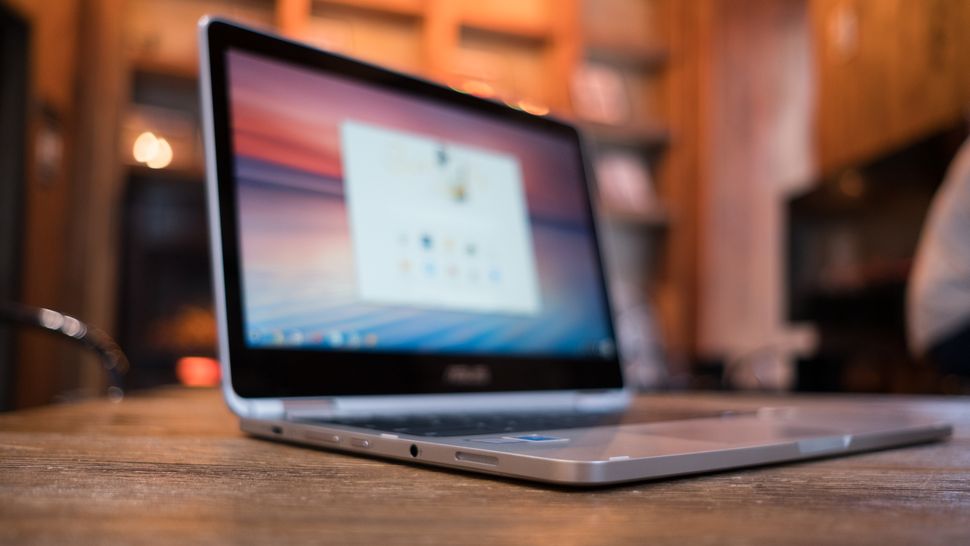 Should I buy a Chromebook? Many have asked this question, wondering if these devices are just the affordable yet capable portable they've long been looking for.
That's because while Chromebooks have been around for some time now, their pioneers hitting the shelves back in 2011, they haven't quite hit mainstream success until recent years. That means that there's still a lot of laptop users out there who don't know anything about them besides their existence.
So, what exactly is a Chromebook? In essence, Chromebooks are laptops that run on this lightweight operating system called ChromeOS, which is a lot less demanding than Windows 10 or the latest macOS and mostly relies on the Chrome browser – and therefore, internet connectivity – to perform tasks.
Not that this operating system's reliance on the Chrome browser renders any Chromebook useless without the internet, however. It has expanded its capabilities over time to support apps so you can tackle productivity-related and creative tasks, as well as play games and consume media, while offline.
Chromebooks may be more powerful now than before, but they are still intended to help you with lightweight tasks like word processing, browsing the internet, streaming videos, and playing mobile games – perhaps even some light photo editing every now and then.
So, to answer your "should I buy a Chromebook?" question, it ultimately depends on what you need from your portable. Chromebooks are excellent traditional laptop replacements if you don't require sheer power and if your daily computing needs don't include using processor-hungry apps or specific software unavailable in the Chrome OS.
Not all Chromebooks are created equal
Much like traditional laptops, not all Chromebooks boast the same features, capabilities, and price tags. Some are more powerful than others, a handful are more feature rich than the rest, and a small number even come with a premium price tag.
These days, there are Chromebooks that will set you back $1,000/£1,000/AU$1,300, even though they still won't be able to run software from outside the Google Play and Google Chrome Stores. They just have higher specs and more premium builds. Some Google Chromebooks, like the Google Pixelbook, will set you back even more. Still, most Chromebooks are either cheap, making them excellent for students, or at least reasonably-priced at the very least.
Feature-wise, there areChromebooks that come loaded with them like touchscreen, a 2-in-1 form factor, and the ability to expand your storage. Meanwhile, some lower-end ones come with only the most basic features.
Software for Chromebooks
The key difference between Chromebooks and other laptops is the operating system. These laptops come with Google Chrome OS installed instead of the traditional Windows or macOS.
ChromeOS is rather like a mobile phone operating system and can only run apps from the Chrome Web Store or the Google Play Store. That's on top of heavily utilizing the Chrome browser for most tasks.
Although that sounds a tad restrictive, you'll be happy to know that there are thousands of apps to choose from and all the basics are covered. For text documents, spreadsheets and presentations you have Google Docs, Sheets and Slides. For movies and TV, apps like Google Play Movies, Netflix and Amazon Prime Instant Video are on hand. There are even apps for quick photo editing including Adobe Photoshop Express.
However, Chromebooks work best when connected to the internet. Chrome OS will update silently in the background when you're online, and your documents sync to your Google account so you can access them anywhere. But, thanks to these apps, you can now use Chromebooks while offline.
Of course, if you require specialist software for your everyday tasks, then a Chromebook might be a little underpowered for you. Photographers or designers who rely on the full version of Photoshop should still go for a MacBook or Windows laptop and serious gamers should still stick with a gaming laptop.
Chromebook hardware
There are two types of Chromebook: traditional laptops and two-in-one devices that effortlessly turn into tablet-like computers. Many Chromebooks have touchscreens, but those that don't won't work as well with apps downloaded from the Google Play Store, since those apps are designed chiefly for mobile devices.
Chrome OS can run on less powerful hardware than Windows 10 or macOS, which means Chromebooks are often more affordable than other laptops. For example, the Lenovo IdeaPad Duet Chromebook is a great Chromebook that comes in at under $250/£200/AU$300 – ideal for a student budget.
Just remember that often, the cheaper the Chromebook is, the less storage space it'll have – typically 32GB or 64GB. If you're using Google Docs, Sheets and Slides for your work, this won't be an issue as all your documents will be saved to the cloud rather than your device. It's also not a problem if you're streaming video and TV shows.
However, if you plan on keeping large files on your device like photos and videos, you'll need to add an SD card. Luckily, most Chromebooks have a slot for one. And, if you're looking for one that doesn't have an SD card slot, you can always invest in an external HDD or a portable SSD.
There are also some premium Chromebooks with more storage, like the Google Pixelbook, if you have the budget for it. Just bear in mind that for that same price, you could get a Windows 10 laptop with equally good specifications.
Finally, there are limitations to the peripherals you can connect to a Chromebook. You can connect a printer, keyboard, mouse or even monitor as long as that accessory doesn't require its own driver or software to work. Luckily, most peripherals these days are plug and play, and only really utilize their accompanying software for customizations.
Get daily insight, inspiration and deals in your inbox
Get the hottest deals available in your inbox plus news, reviews, opinion, analysis and more from the TechRadar team.
Cat is the editor of TechRadar's sister site Advnture. She's a UK Athletics qualified run leader, and in her spare time enjoys nothing more than lacing up her shoes and hitting the roads and trails (the muddier, the better)