LG Q6 available for $120 off retail price, if you don't mind Amazon ads on your lock screen
It's like a Kindle, but not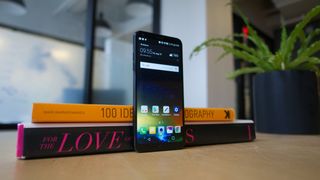 So far a lot of the early Black Friday deals for phones have focused on the heavy-hitters from Samsung (like 50% off the Samsung Galaxy S8 at Verizon on Black Friday), but for folks who don't want to spend that kind of cash, Amazon is offering $50 off the LG Q6. The LG Q6 was an already agreeably priced phone, and this deal makes it an even sweeter option.
If $50 isn't enough, you can save an impressive total of $120 by picking up the Prime Exclusive version. (That $120 includes the $50 discount.) The only catch is that it comes with some Amazon apps preinstalled, and you'll have to deal with some ads and offers on the lock screen much as you would with a Kindle.
If you can tolerate that, you'll only end up paying $180 compared to the $250 you'd be paying for the standard Q6 with the $50 discount. (You can also pick up the standard LG Q6 for just $240 from Best Buy.)
If you decide to get the Q6, you'll be getting a capable phone with a 5.5" 1080p display, 32GB of storage (with a micro SD expansion), 3GB of RAM, a 13MP rear camera and a 5MP selfie cam. One drawback: the phone is GSM unlocked, so it will only work with AT&T or T-Mobile (and some smaller providers). If you use a CDMA provider like Verizon, you'll have to skip this deal.
If you're looking for something a little bigger, the larger LG G6+ is also for sale, with the Prime Exclusive version costing only $450 while the standard edition costs $750. That's an impressive savings of $350, and it may be worth tolerating some ads for. As a bonus, the G6+ also works with Verizon and Sprint.
Still not your thing? Amazon is hosting a ton of other Black Friday deals, so be sure to check out our page that lists all of them.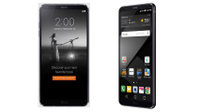 LG Q6 (Prime Exclusive) for $120 off
Provided you're cool with your lockscreen being taken up with ads and offers from Amazon, it's hard not to be impressed with this deal. You'll only end up paying $180 for the device, which is down considerably from the usual retail price of $300. Amazon doesn't provide an end date for the deal, but judging from its other offers, it may be wise to assume the offer will end at midnight on the evening of November 27 (Cyber Monday).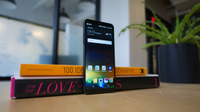 LG Q6 for $50 off
It's the same phone as above, but you're not having to tolerate the built-in ads and the preinstalled Amazon apps. You can buy it for $50 off from Amazon, but you can get an extra $10 off if you buy it from Best Buy. That brings the price down to $250 at Amazon and $240 at Best Buy.
Sign up to receive daily breaking news, reviews, opinion, analysis, deals and more from the world of tech.